Like any other motor vehicle accident, motorcycle accidents occur frequently and sometimes require victims to file a lawsuit to recover compensation for their injuries. Most people are new to the civil litigation world because this is their first experience needing the court system to help them protect their rights. It is hard to know what steps to take or what to expect after getting into a motorcycle accident. If you suffered an injury in a motorcycle accident, call an experienced accident attorney to ensure that you protect your legal rights after the accident.
Not knowing how long a motorcycle lawsuit will take to resolve is frustrating for many accident victims. Many questions may arise before you decide to file a lawsuit and during the duration of the suit. The speed of a motorcycle lawsuit depends on many factors, and no timeline applies to every motorcycle lawsuit. To learn more about motorcycle accident lawsuits and things that affect the speed of a lawsuit, continue reading.
What Is a Personal Injury Lawsuit?
Personal injury is possibly a new term for you, especially if this is the first traffic accident you have had. Accident victims use personal injury lawsuits to recover compensation for the injuries they sustained in an accident they didn't cause.
Personal injury is an area of the law that some attorneys choose to focus their legal practice on. Like other lawsuits, a personal injury lawsuit can be quick or last for several months or years, depending on the facts of the case. Having an experienced accident attorney on your side during a personal injury lawsuit can help you maximize your compensation.
Should I Hire an Attorney?
You should hire an attorney to protect your legal rights and advise you on strategies to increase the potential for a successful outcome in a motorcycle accident. There are various benefits to hiring an attorney after an accident.
The benefits of having an attorney represent your interests include:
A represented injury victim will face little intimidation from insurance companies. Unrepresented accident victims face the risk of manipulation by the insurance company, but if an accident victim has an attorney during negotiations, the likelihood decreases of the insurance company trying to string them along.
An attorney typically has relationships with expert witnesses. Every personal injury lawsuit is a negligence lawsuit, including a motorcycle accident lawsuit. A plaintiff must prove that the defendant's actions caused their injuries. Expert witnesses help prove causation. It is unlikely that unrepresented motorcycle accident victims can hire and appropriately depose an expert witness.
An experienced motorcycle accident attorney knows the applicable procedural rules. There are many rules that all must follow and standards that each party in a lawsuit must meet. Failing to follow some procedural rules will lead to the dismissal of your case. Hire an attorney to protect your claim from dismissal on a technical issue.
An attorney can effectively represent you in court before a judge or jury. Although you have the right to represent yourself in a civil action, it is a good idea to have an attorney on your side during trial. An attorney knows how to tell your story clearly to the jury and can maximize the potential for success.
What If I Cannot Afford an Attorney?
The cost of legal services is one reason accident victims do not pursue litigation. They believe it is not worth the money it will cost to hire an attorney. Accident victims may not know that injury lawyers often work on a contingency basis. A contingency fee is an agreement between the accident victims and the attorney to delay payment until the end of the case.
Many attorneys do not require payment unless there is a monetary settlement reached. The attorney and the client must agree before legal work begins. According to the Rules of Professional Conduct, attorneys must have a contract for a contingency payment agreement in writing. Additionally, before you sign anything, you should ensure that you understand the terms of your agreement.
Terms of a contingency agreement will include the percentage of the settlement that the attorney takes for their payment and the arrangement for paying litigation expenses.
Typically, an attorney will take one-third of the total settlement amount plus litigation expenses, though this percentage can vary.
You and your attorney may agree that the attorney's firm will front litigation costs, and you will reimburse the firm once the case reaches its resolution, or you may pay the expenses as the case continues.
Examples of litigation costs include:
Costs of expert witness testimony
Filing fees
Costs of obtaining medical records
Cost of postage and copying
What Is the Process of Filing a Lawsuit?
A personal injury lawsuit starts long before the court gets involved. You will begin by speaking to the other driver's insurance company.
After each driver reports the accident to their respective insurers, the insurance companies will investigate. During its investigation, the at-fault driver's insurance company will try to speak to you. The insurance adjuster will ask you to give a recorded statement and agree to a settlement.
Before agreeing to a recorded statement or accepting a settlement offer, you should talk to an attorney. After you hire an attorney, your attorney will speak to the insurance company as well. If a satisfactory settlement still is not reached, your attorney will start the lawsuit process.
Filing the Complaint
The next step is to file a lawsuit. A lawsuit begins by filing a complaint with the appropriate court. The complaint will have a statement of jurisdiction, a statement of allegations, and requests for relief. The complaint will also name the defendant responsible for the accident.
Service of Process
The defendant must receive a copy of the complaint. A defendant receives the notification of a lawsuit by getting served with the complaint. Proper service happens when a complaint and summons are delivered to the defendant by a person who is over 18 and who is not a party to the lawsuit. The defendant must sign the summons. The court clerk will file the signed summons and include it with all other case pleadings.
Defendant Files an Answer
After the defendant receives the complaint, they have time to file an answer to the complaint. The time that the defendant must submit a response to the lawsuit differs depending on the state. The defendant may choose to answer the complaint on their own or hire an attorney. The lawsuit continues after the defendant files an answer to the complaint.
Discovery and Depositions
Next, the parties will participate in discovery. Discovery is the investigation phase of the lawsuit. The first step of discovery is interrogatories. Interrogatories are questions that each party to a lawsuit sends to each other with the expectation that each party will answer the questions fully.
Everyone must follow procedural rules when you send interrogatories to the other side of a case. An experienced accident attorney knows how to draft interrogatories to comply with the procedural rules and get the most information from the other party.
Another part of the discovery process is depositions. Depositions happen outside of a courtroom but are formal, and the testimony provided is admissible in court. Witnesses are deposed. Lawyers may depose eyewitnesses during discovery, but expert witnesses are more likely to be deposed during a pending lawsuit. Depositions may increase the time that it takes to settle a motorcycle lawsuit just because of the number of witnesses that lawyers must depose and the length of time that it can take to depose a witness.
Negotiations Before Trial
As the case continues, negotiations between your side and the defense attorney will continue. Your lawyer may send out a demand letter to try to settle the case without a trial. A demand letter is a letter that outlines the facts of the case and your damages. Sometimes demand letters include an itemization of your medical bills, as well. In the demand letter, your attorney will ask for a final settlement amount.
Trial Preparations
If both parties haven't agreed to a settlement after depositions finish, your attorney will start preparing for trial. The trial prep process can be grueling. Your role in trial prep is to listen to collaborate with your attorney to ready your testimony for trial if you choose to testify. Every reasonable attorney will prepare each witness, including the client, to tell their story on the witness stand. Moreover, they will prepare witnesses for cross-examination, when the defendant's attorney asks you questions. Each lawyer will ask questions to assess witness credibility and bias.
Before a trial begins, your attorney and the defendant's attorney will participate in jury selection. Jury selection is the process of choosing the jurors that will decide the facts of the case and determine liability. During jury selection, the attorneys will ask the jury pool questions that evaluate their bias regarding the facts of your case.
After the jury selection process is complete, your attorney will present your case. During your case, your witnesses will testify, and your attorney will present evidence that proves your case. After your case-in-chief is complete, the defendant has a chance to do the same thing. In most civil cases, the plaintiff may put on rebuttal evidence after the defendant presents their case. Once both sides rest, the jury will get the case and decide the facts and liability.
The jury decides the case and may award a settlement amount. You may receive compensatory damages and punitive damages. Compensatory damages include money to pay for your injuries and property damage. Punitive damages punish wildly outrageous behavior. Many jurisdictions cap punitive damages.
Trials can span weeks or months. The more complicated a case is or the more evidence the parties present correlates to the time the trial will take. Some courts will allow a specific number of hours for a trial and give each side a set number of hours to present their cases so we can better predict the length of those trials.
What Happens If I Cannot Collect My Judgments?
Sometimes even after a jury awards you money for the damages you sustained in a motorcycle accident, the defendant may refuse or be unable to pay your judgment. If you sue a company, it is unlikely that you will have to fight to receive your judgment. However, if you sue a private person, they may be reluctant to pay the judgment against them. If that is the case, there are options for plaintiffs to receive their money from the defendant.
One option is to pursue a garnishment action against the defendant. A garnishment is a legal order where a creditor may receive a partial payment of a debtor's wages to pay off a debt. Here, the plaintiff is the creditor, and the defendant is the debtor. A garnishment is a new case and must go through many of the steps we discussed above.
If you must use a method like a garnishment to collect your judgment, it may extend the time it takes to resolve your motorcycle accident claim.
Contact a Motorcycle Accident Attorney Today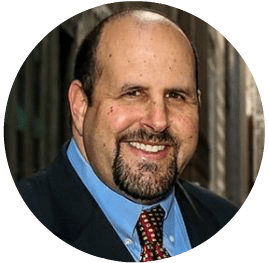 If you have suffered an injury in a motorcycle accident, you should call an experienced accident attorney. Having an accident attorney represent your interests in a motorcycle accident can only increase your chances of a successful outcome in a lawsuit. After you are hurt, your focus should be on getting better.
Contact a qualified and experienced motorcycle accident lawyer in your area today to manage the legal issues that follow an accident