How Long Do You Have to File a Claim for a Truck Accident?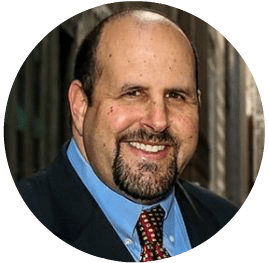 Big rigs, tractor-trailers, eighteen-wheelers, and commercial trucks go by many names. They are all large and cumbersome, and when your car is hit by one, the consequences may prove deadly. Regardless of whether you have a sedan or an SUV, tractor-trailers weigh much more than your car. The sheer size and weight of those trucks can cause intense damage to other vehicles and serious injuries to passengers, even at slow speeds. At higher speeds on highways, the results of impacts with big rigs are often catastrophic. If you or a loved one has been involved in a truck accident on Illinois roads, you will not want to delay your search for an
experienced and skilled truck accident lawyer
who has your best interests in mind. Choosing the right lawyer for your case can give your personal injury claim a leg up and make sure you don't miss any important deadlines for filing your case.
Start Your Claim Quickly
In Illinois,you typically only have
two years
from the date of the accident to file lawsuit. Two years may seem like a long time, but life quickly gets in the way, especially when you consider the severity of your injuries. Depending on the type of injury you have suffered, you could be in the hospital for extended periods, which also means you are out of work during those times. Your bills will quickly pile up, and you may have no way to pay them. Financial stress should not be your focus following an accident. You should put all of your effort, energy, and focus into your physical and emotional recovery. By handing off the stress of a personal injury claim to your lawyer, that weight is lifted off your shoulders, giving you the best chance of making a full recovery from your
truck accident injuries
. Not taking swift action may cause you to lose out. If you do not file your personal injury claim in time, a court may dismiss your case, and you may end up paying out of pocket for injuries that you did not cause. We have seen this happen, tragically, and do not want to see it happen to you.
Truck Accidents Cause Serious Injuries
Illinois roadways have over 300,000 accidents a year. Tractor-trailers were in 3.5 percent of those crashes but
caused 9.6 percent of all fatal accidents
. While not all truck accidents will cause death, the size and weight of commercial trucks often cause more serious injuries. These include:
Burns
Concussions and other traumatic brain injuries
Broken bones
Spinal cord injuries
Paralysis
Amputation
The aforementioned injuries play a massive impact on your enjoyment of life and your ability to return to the life you had before your accident. When you are the victim of a truck accident, your life may change in dramatic ways:
Temporarily or permanently out of work
Long hospital stays
Rehabilitation center stays
In-home medical care and assistance
Help with daily routines, like bathing and getting dressed
Truck accident injuries are serious and life-changing. It's important to remember that you did not cause the accident, and thus you should bear none of the responsibility for the medical bills you face in your recovery. When you work with a trusted Illinois truck accident injury lawyer, you give yourself the best chance of making a complete recovery, getting back to the life you love, and maximizing your compensation.
Make Sure You Seek Compensation
Medical bills are expensive. When you face serious, life-altering injuries from a truck accident, your medical bills may prove astronomical. Nearly two-thirds of all United States bankruptcy filings result from
medical bills
. Medical bills, however, are not the only exponential costs that you will face in the aftermath of an accident. You should also seek compensation for the following:
Pain and suffering
Emotional distress
Lost wages
Loss of companionship
Loss of life enjoyment
Past, present, and future medical bills
Rehabilitation costs
What many truck accident victims forget to include in their claims are future expenses. Many victims are excited to get a
quick settlement
offer from the at-fault truck driver's insurance company. Unfortunately, this initial offer likely doesn't account for future expenses, and thus often leads to victims paying out-of-pocket for their own medical expenses in the future. When you work with a seasoned personal injury lawyer in Illinois, you gain access to years of experience investigating truck accidents and helping clients maximize their compensation. Part of this process begins with creating an accurate estimate of your future medical needs. When you suffer injuries from a truck accident, your injuries are likely severe and will require lots of medical attention. Such care is expensive, but when you work with us, we can help you understand your future medical expenses and how much they could cost. If you take the first offer from the insurance company, you may miss out on recovering these additional expenses. The first offer from the insurance company is usually a low-ball settlement offer. Insurance companies know that you are out of work and concerned about the medical bills you see piling up on your kitchen table. Retaining a lawyer helps to make sure you don't fall victim to insurance company tactics. What's more tragic is that if you sign the lowball settlement offer, you will likely waive your right to bring any future claims against the insurance company for your accident. This means you could end up paying
out of pocket
for costs associated with your recovery from an accident that you did not cause. The best way to avoid this situation is to work with an Illinois personal injury lawyer whom you trust. Let your lawyer take control of the legal aspect of your claim, so you can focus on your physical recovery and getting back on your feet.
Don't Delay Contacting a Lawyer
If you delay too long, your claim may suffer. Maximizing your financial recovery is key to your physical recovery. You have more than enough to worry about with your injuries and your recovery. Let go of the stress and worry about how to pay your bills, and let a
truck accident lawyer
deal with the legal complexities of your personal injury claim and work on maximizing your financial recovery.
---
Abels & Annes, P.C. 100 N LaSalle St #1710 Chicago, IL 60602 (312) 924-7575