​How Long Can I Wait to Hire a Lawyer For a Motorcycle Accident?
The
National Safety Council (NSC)
reports that motorcycles only account for 3 percent of all registered vehicles in the United States, yet somehow made up 14 percent of all traffic fatalities, 18 percent of all occupant fatalities, and 4 percent of all occupant injuries in 2020. Additionally, the
Insurance Institute for Highway Safety (IIHS)
and Highway Loss Data Institute (HLDI) reported that the 5,579 motorcyclists killed in crashes in 2020 were the highest number ever recorded and an 11 percent increase from the previous year. The bottom line remains that riding a motorcycle remains incredibly dangerous, even for the most experienced riders. When you suffer any injuries resulting in medical bills in a motorcycle accident, it becomes crucial for you to quickly contact an experienced
motorcycle accident attorney
.
Contact a Motorcycle Accident Lawyer About Your Legal Options
If you sustained injuries or your loved one lost their life in a motorcycle accident, do not wait to find legal representation to help recover all of the financial compensation available. A motorcycle accident attorney will make a world of difference in the effectiveness of handling your case, as many people who take legal claims on their own have little to no idea how to negotiate settlements with insurance companies and end up leaving considerable amounts of money on the table. Never worry about affording a lawyer for assistance handling your motorcycle accident claim, because these attorneys work on a contingency fee basis, meaning you do not pay anything without receiving a financial award. Make sure you call a lawyer who handles motorcycle accident claims or contact one online right away to take advantage of a free consultation that will let you sit down with the attorney and thoroughly go over everything that happened and what you can do.
The Importance of Timing - Don't Wait to Consult with an Attorney
The first thing you will need to understand about your motorcycle accident is that any legal action will be subject to a statute of limitations, which is essentially legal terminology for the time limit a person has to file a case. Depending on the state in which you file your claim, this limit can be only a few months to not more than a couple of years. If your loved one lost their life in a motorcycle accident, then you can pursue a wrongful death claim, but this too will be bound by a statute of limitations. The difference here is that whereas a typical injury action's time limit begins on the date that a victim suffered injuries, a wrongful death claim begins on the date of a person's death, and this date can be much later than the date of the accident if the accident did not immediately kill the motorcyclist. The statute of limitations can also be different when a motorcycle accident victim happens to be a minor. In these cases, state law usually allows someone who is a minor to file a lawsuit later when the minor becomes a lawful adult, and the limitations period usually begins upon the minor turning 18 years of age. The other important aspect concerning timing in your case is that you must give your legal counsel appropriate time to conduct a thorough independent investigation into your crash. If you don't give a lawyer adequate time to do this, then they may be unable to accept the case. It is vital to get an investigation performed as soon as possible because certain forms of evidence are highly time-sensitive. Some evidence may disappear, and independent witnesses may not remember events with needed clarity if you wait too long. Evidence an attorney may obtain can include:
Photographs of the crash scenes
Any available video surveillance
Eyewitness statements
Statements by other drivers and passengers
Accident reports filed by police officers
Any vehicle "black box" data
Any mobile device data
When you do not file your case in time, an insurance company can file a motion to dismiss your case, and a judge will probably grant the motion. An insurer will have no further reason to offer you any settlement. You will probably begin receiving medical bills immediately after receiving medical care. The bills will continue to mount while you may be out of work with no hope of earning anything to pay these bills, so you should not delay in seeking legal representation. Another important reason for hiring a lawyer can be confusion about liability. You may only know you were involved in an accident but be utterly clueless about who was actually at fault. Again, an independent investigation by a competent attorney will help you get answers to these questions so you can be sure that you are taking action against the appropriate party. It is not uncommon for multiple parties to share degrees of fault for a motorcycle crash. Some of the most common causes of motorcycle accidents include, but are not limited to:
Unsafe lane changes
Hazardous road conditions
Car doors
Improper turns
Speeding or reckless driving
Lane splitting
Sudden stops
Inexperienced automobile drivers
Left-turn accidents
Motorcycle defects
Hitting stationary objects
The law requires motorcycle riders to wear helmets in many but not all states. Victims in motorcycle accidents who did not wear helmets can face immediate scrutiny by insurance companies claiming that victims worsened their injuries by not taking proper precautions. Once again, this represents another case for which you need legal counsel because a lawyer will know how to overcome this presumption and still recover appropriate damages.
Types of Motorcycle Accident Injuries
Motorcycle accidents
have the potential to cause a wide range of possible injuries. Some people can walk away from certain collisions with only minor harm, but many others will require medical attention immediately after the crash and possibly for months or even years of follow-up. Keep in mind that the occupants of most passenger vehicles are afforded much greater levels of protection in collisions, meaning that safety features such as airbags reduce the chances of severe injury or death, whereas motorcyclists do not enjoy any such protections. Motorcyclists, in many cases, can be thrown several feet from their bikes and may sustain additional injuries depending on what the accident throws them into. Some of the most common kinds of motorcycle accident injuries include, but are not limited to:
Severe head injuries such as concussions
Back injuries
Spinal cord injuries
Paralysis
Bulging discs
Soft tissue injuries
Cuts and lacerations
Pinched nerves
Fractures or broken bones
Nerve damage
Joint damage
Muscle strains
Knee injuries
Sprained muscles, tendons, or ligaments
Some motorcycle accidents can potentially cause severe disfigurement that dramatically limits the functions of particular body parts. Many victims may be disabled for lengthy periods of several months or possibly even years. Cases of more permanent injuries require legal help because insurance companies often suggest that somebody will ultimately recover, so there is no need to pay extended benefits. You may know differently, but you need help proving your claim. You need to be aware that many insurance companies tend to minimize the extent of damage caused by a motorcycle accident. Just because you are claiming one type of injury does not necessarily mean an insurer will accept the claim as valid. It is always essential to get medical attention after any motor vehicle accident, especially a motorcycle crash. You must show that you received treatment for your injuries if you hope to obtain compensation for them.
How a Lawyer Can Help Motorcycle Accident Victims
The primary benefit of having legal representation in a motorcycle accident case is that a lawyer can fight to help you recover as much money as possible for your claim. An attorney can help you recover:
Lost wages
Medical bills
Medication costs
Ambulance fees
Emergency room treatment costs
Costs of hospital stays
Nursing services
Costs of surgical procedures
Emotional distress
Mental anxiety
Pain and suffering
Again, the primary benefit of hiring a lawyer will be their ability to perform an investigation into your crash. This will mean that the attorney will speak to law enforcement and all relevant witnesses while also digging into all of the paperwork filed surrounding your crash. A lawyer can assist you when you are dealing with:
Disputes about liability
Multiple liable parties
Catastrophic or permanent injuries
Wrongful death
Inadequate settlement offers
Wrongfully rejected insurance claims
Difficulty proving your claim
Bad-faith tactics by the insurance company
Insurance companies typically use many excuses to deny compensation to motorcycle accident victims. They might tell you that a failure to properly maintain your motorcycle caused your motorcycle accident or that you drove your bike improperly. Some cases can also involve governmental entities, such as when a government agency's failure to fix a road or warn road users about certain dangers causes a motorcycle accident. These cases can have even shorter statutes of limitations.
Resources for Accidents With Uninsured Drivers
Facts + Statistics
: Motorcycle crashes | Insurance Information Institute (III) - III, or Triple-I, compiles interesting statistics relating to motorcycle accidents, including motorcycle helmet use for the last 20 years and motorcyclist fatalities and fatality rates over ten years. You can also find information about motorcyclist injuries and injury rates for the last decade, occupant fatality rates by vehicle type, and motorcyclists killed by the time of day and day of the week in recent years. You can also find vehicles involved in fatal crashes by vehicle type, persons killed in total and alcohol-impaired crashes by person type, and drivers in deadly crashes by blood alcohol concentration (BAC) and vehicle type.
Motorcycle Crash Causation Study | Federal Highway Administration (FHWA)
- The Federal Highway Administration, a division of the United States Department of Transportation (USDOT or DOT), called this the most comprehensive data collection effort to study the causes of motorcycle accidents in the country in more than 30 years. The study found that there were 4,462 motorcycle crash-related fatalities in a recent year in the United States, which was more than double the number of motorcycle rider fatalities 20 years ago. That contrasts with a 27-percent reduction in fatalities in passenger cars and light trucks.
Motorcycle Safety: Helmets, Motorists, Road Awareness
- The National Highway Traffic Safety Administration (NHTSA) is another agency of the USDOT, and this page stresses the importance of motorist awareness and motorcyclist safety. When talking about road-ready, the page highlights making sure you are correctly licensed and operating your motorcycle. It stresses checking a motorcycle's tire pressure and tread depth, hand, and foot brakes, headlights, signal indicators, and fluid levels before riding. On the road, motorcyclists are encouraged to ride responsibly while being alcohol- and drug-free.
Motorcycle Accident Attorneys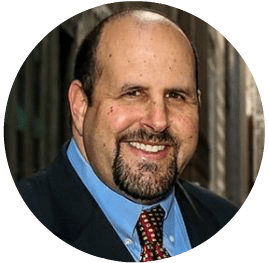 Did you recently suffer serious injuries, or was your loved one killed in a motorcycle accident caused by another party's negligence? You should not delay in seeking the help of a personal injury lawyer who can prepare your legal case and ensure it is as strong as possible. Do not try to deal with insurance companies on your own when you can contact an attorney because a lawyer will know how to negotiate with an insurer and recover damages that will adequately provide for your many needs. You should call an attorney as soon as possible or
contact
one online, so you can receive a free consultation that lets you fully explain what occurred in your accident and what kinds of issues you now need compensation for.