How Our Lawyers Handle a Geico Injury Claim
Our lawyers handle Geico injury claims by fighting for the entire financial recovery the client deserves. Like any insurance company, Geico is loyal to its bottom line. While the company does not necessarily have a poor reputation, Geico holds its representatives accountable to the company, not the policyholder.

Having a car accident lawyer in Chicago lead your Geico injury claim may deliver several benefits. For one, you can put your health first and ensure your injuries do not worsen. Meanwhile, your lawyer will deal with Geico representatives and demand their employer pays you fairly.

Schedule a Free Initial Consultation Today!
Geico Is One of the Leading Auto Insurance Providers, Which Means Major Resources
Geico, State Farm, Allstate, and Progressive make up one of the Big Four auto insurance providers. These four companies write the most premiums for motorists in the United States, so anyone in an auto accident has a substantial chance of dealing with Geico representatives.

Geico's status as one of the leading players in an increasingly lucrative field means that:
It employs experienced professionals: Many adjusters worked for Geico for years and may have extensive backgrounds in the insurance field. These professionals may understand that their mission is to save Geico money and may have learned several ways to fulfill that mission.
It has attorneys on its side: Geico can certainly afford attorneys of its own. If settlement negotiations regarding your claim get contentious, Geico may rely on its attorneys to enforce its agenda. You need a lawyer of your own to make the fight for compensation fair.
It may lack the personal care for claimants that you deserve: Like many large companies, customer service (including the instinct to pay accident victims fairly) may fall behind the bottom line. Unfortunately, this money-first ethos may lead Geico to deny you the compensation you deserve.

While individuals working for Geico may want to pay you fairly for your accident-related losses, those individuals may have little influence within such a large organization. Whether you have an insurance claim with Geico, Allstate, State Farm, or another insurance provider, expect the insurance company to look out for its interests before yours. This outlook will protect you from making any mistakes that may compromise your claim.

Geico's Large Market Share Doesn't Change Its Desire to Save Money at Every Turn
While Geico is a major auto insurance provider, it is not the world's leading insurer. Even if Geico was the largest underwriter, the auto insurance space is a hyper-competitive one in which each player seeks even the smallest financial advantage.

In fact, Geico has suffered some sizable financial losses in recent times, and its representatives may face as much pressure as ever to save money wherever they can. Denying borderline claims is one of the more obvious ways for an insurer to save money, so expect Geico to give you a hard time when processing your injury claim.

How a Lawyer Can Help With Your Geico Injury Claim
A car accident lawyer will fight for the compensation you deserve from Geico. When a lawyer handles an injury claim, including one involving Geico, they will generally:

Familiarize Themself with Relevant Insurance Policies
Geico representatives should never misrepresent the details of an insurance policy.
If the adjuster knows the policy but the policyholder (or their lawyer) does not, the adjuster may:
Claim that the policy excludes specific losses from coverage.
Use their knowledge of the policy as an advantage during negotiations, as you may not spot or respond appropriately to mistruths about the policy.
Attempt to have you accept a lowball settlement offer based on mistruths about the policy.

Injury lawyers know how to read insurance policies and will specifically target the portions that explain covered losses, coverage limits, and circumstances that entitle you to coverage.

Help You Make Any Statements You Must Make
If you must make any statements to Geico representatives, your lawyer will help. Your attorney may prepare you to make verbal statements or may work with you to craft a written statement.

You must exercise the utmost caution whenever you make a recorded statement to insurance representatives. A Geico representative may use the seemingly smallest error against you. Your attorney will minimize the risk that you say anything damaging and quickly rectify any unintentional errors you might make.

Investigate the Event That Caused the Injuries
In many cases where a lawyer seeks compensation from an insurer, the details of a specific event are extremely important. For example, in many states, the insurer for the motorist at fault for a car accident must cover accident victims' losses. Therefore, hire accident lawyers to determine fault for the accident.

Document Their Client's Covered Losses
Your lawyer will seek documentation for all of your covered losses. Useful documentation may include:
Medical images of your injuries (CT scans, MRIs, X-rays, or any other images showing injury)
Photographs of visible injuries
Medical bills
Bills for property expenses (such as vehicle repairs)
Notice from an employer explaining that the victim cannot do their job because of their injuries
Past income statements, which may prove how much income you have lost because of injuries
Testimony from medical experts, mental health experts, and any other experts with knowledge of your losses

Attorneys secure as much dated and detailed documentation as possible to prove their client's losses. This way, Geico cannot claim your losses existed before the accident or that you exaggerated them.

Calculate How Much Compensation the Client Deserves
As your lawyer investigates and documents your losses, they will gain an understanding of how much those losses have cost you. Your lawyer will calculate a fair car accident settlement value by tallying your existing losses and working with economists to project future economic and non-economic damages.

After calculating the total cost of your injury-related losses, your lawyer will take their case to Geico for a fair settlement.

Negotiate a Settlement with Geico Representatives
Your lawyer has a singular directive: Get the money you deserve from Geico.
During settlement negotiations with Geico representatives, your lawyer may:
Present evidence depicting who is at fault for your injuries
Cite specific details in applicable insurance policies that suggest you are entitled to compensation for your losses
Furnish documentation of your damages and the calculation of how much those damages cost
Listen to Geico's offers and respond appropriately
Press for the entire financial recovery you are entitled to

Like each case, each negotiating session is unique. Your lawyer will enter negotiations with a game plan, but they will adapt if the negotiation unfolds unpredictably. This is where a car accident lawyer's experience will especially help you.

Consider Additional Legal Measures to Pursue a Financial Recovery
Your lawyer will stand their ground in negotiations with Geico, and statistics suggest that a settlement is the most likely outcome in your case. However, some Geico injury claims cannot settle through negotiations, and lawyers file lawsuits and proceed to court in these cases.

If your case goes to court, your attorney will complete every step of the trial, including:
Discovery
Opening arguments
Witness presentation and cross-examination
Presentation of evidence
Closing arguments

Your attorney will file motions and oversee every other detail of the trial.

Risks of Handling a Geico Injury Claim Without a Lawyer's Help
Letting a lawyer handle your Geico injury claim protects you from several risks, including:
Additional harm to your physical and psychological health: Do not underestimate the physical and psychological stress a Geico injury claim can cause. If you attempt to build a case and negotiate a settlement with Geico while recovering from injuries and handling personal affairs, you may worsen existing ailments and develop new ones.
Suffering rights violations: When you handle your own claim, you interact directly with Geico representatives. That removes the barrier between you and those who may want to deny you the compensation you deserve. This recipe for rights violations can cost you immensely.
Presenting a weak claim or lawsuit because you lack experience: Your compromised health and inexperience with injury claims can lead to a weak case. If you cannot convince Geico representatives to offer a fair settlement and cannot credibly lead a lawsuit, you may not obtain the compensation you deserve.

While hiring a lawyer does not guarantee that you will get a fair financial recovery from Geico, leaning on a law firm's financial support and leveraging an attorney's experience provide important reasons for retaining legal counsel.

Geico and Other Insurers Use a Range of Tactics to Avoid Paying Policyholders (and Third-Party Beneficiaries)
Hopefully, Geico representatives will handle your injury claim in good faith. Perhaps, they will decide to pay you the compensation you deserve without a fight. However, claims are not always this easy, and your lawyer will be ready for any strategy Geico deploys to withhold compensation.

Geico representatives may:
Deny your claim, with or without giving you a reason for the denial
Delay the resolution of your claim
Undervalue one or more of your covered losses
Claim that one or more of your injuries existed before the accident and therefore do not qualify for coverage under the Geico insurance policy
Extend a lowball settlement offer, then strongly encourage (or even pressure) you to accept it
Refuse to offer a fair settlement

If you interact directly with Geico officials without a lawyer's protection, those officials may attempt to have you say things that undermine your claim. For example, a Geico rep may ask a line of questioning to lead you into accepting fault for an accident.

Bad-faith tactics are, unfortunately, not uncommon among injury claims. Your attorney will handle as much of your claim-related meetings as possible; in doing so, they protect you from any bad intentions by Geico representatives.

What Happens If Geico Refuses to Pay the Money It Owes?
If your lawyer goes head-to-head with Geico's representatives or attorneys and still cannot secure the compensation you deserve, your lawyer may take your case to trial.

While trial presents risks and expenses for all involved parties, your lawyer should take your case to court, especially if Geico offers substantially less than you deserve.

A Lawyer Will Seek Compensation Covering All of Your Losses
The determination of whether or not to go to trial will come down to two questions:
What is the monetary value of your economic and non-economic losses?
How much compensation did Geico offer?

To answer the first question, your lawyer will identify all of your losses, which may include:
Pain and suffering, which refers to physical pain, emotional anguish, and psychological distress related to an accident
Medical bills, which can bankrupt victims who do not get fair compensation from Geico or liable parties
Property costs, which may include vehicle repairs and temporary transportation expenses, though your car accident type will largely determine any property costs you face
Lost income and any other professional damages caused by your injuries, such as the loss of bonus and promotion opportunities

If you hire a proven, trustworthy law firm, you won't have to worry about keeping track of your losses. Your lawyer will identify all of your losses, assign each an accurate value, and demand that Geico or another liable party covers your losses in their entirety.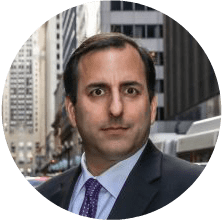 Don't Wait to Hire a Car Accident Lawyer for Your Geico Injury Claim
You must meet a filing deadline for filing car accident lawsuits, and evidence can weaken with time.
Don't wait to research car accident attorneys serving your area and hire the firm you believe is the best fit for your case. If you wait too long to hire a lawyer, you may jeopardize your opportunity for financial recovery. The best move is to hire a lawyer before you even speak with a Geico representative.