Types of Car Accidents
The many causes and types of car accidents can lead to devastating results.
If you or a family member suffered an injury in a car crash, contact an attorney to preserve your legal rights. A car accident lawyer can get the money you deserve after a car accident.
Continue reading to learn more about different types of car accidents.
Schedule a Free Initial Consultation
Head-On Collisions
A head-on collision happens when the front ends of two vehicles collide. Head-on collisions occur when drivers are distracted by texting or speaking on the phone, or the car has a mechanical issue, they are fatigued, driving on the wrong side of the road, or driving while impaired.
Rear-End Accidents
Rear-end accidents happen when a vehicle crashes into the back of another car. These accidents usually happen due to a sudden stop or the rear vehicle traveling too close to the front vehicle. While a rear-end accident typically involves two cars, the impact of the crash can easily cause a pile-up.
Determining liability in rear-end accidents can be complex. Having an attorney working on your case can help find the cause of the accident and help you recoup your damages.
Sideswipe Accidents
A sideswipe accident happens when two cars travel parallel to each other, and the sides of their vehicles crash into each other. A sideswipe accident can occur due to distracted, fatigued, impaired driving, or improper lane changes. Victims can have severe injuries and property damage.
T-Bone Accidents
A T-bone accident happens when a car crashes into the side of another vehicle. T-bone accidents can occur due to speeding, failure to yield or obey other traffic rules, aggressive driving, or other distractions. Injuries can be severe. A victim may suffer head, neck, and back injuries, cuts, bruises, and other harm. An experienced car accident attorney can help you get the money you deserve after a car accident.
Rollover Accidents
Rollover accidents happen when a car crashes into another or has another impact that makes it tip over and land on its roof. Taking a turn too sharply can also cause a rollover accident. Rollover accidents are more likely to happen with larger vehicles like SUVs, buses, or pickup trucks simply because of their size.
Blind Spot Accidents
A blind spot is an area of traffic a driver cannot see through their side-view or rearview mirror. If a car is in a driver's blind spot, they are likely to get into an accident. Failing to check their blind spot is negligence, and the injured driver may be entitled to damages.
Lane Change Accidents
Car accidents happen when a driver makes an improper lane change. Every driver must take care they do not change lanes without checking their blind spots or looking out for obstacles. If a driver changes lanes negligently, they may owe compensation for the losses they cause to another person.
Single Car Accidents
Drivers can get into single-car accidents. These types of accidents happen across the country and can cause serious harm. Single-car accidents can happen when a driver hits a cellphone tower, hits a parked car, hits a fire hydrant, runs into a wall, or hits a rail, median, or barrier. Although the accident only involves one car, the driver may be entitled to compensation for damages.
Multi-Car Accidents
Multi-car accidents can lead to tragic results. Pile-up accidents can happen as a result of a rear-end accident. A chain reaction can occur, leaving victims with massive injuries and significant property damage. Finding out who is responsible for a multi-car accident can be hard. Getting an attorney immediately after an accident can increase a victim's chances of financial recovery.
What Should I Do After a Car Accident?
You should take special care to make the right moves after a car accident because the next steps you take after a car crash can make or break your case. Consider taking the following steps after a car crash to place yourself in the best position for full financial recovery.
Seek Medical Attention
You should seek medical attention immediately after a car crash. You can sustain many types of injuries in an accident, and some might not be apparent unless you have a physical examination. For example, blood clots, head injuries, and internal bleeding are all medical emergencies that cannot be self-diagnosed despite requiring immediate medical care.
In addition to looking after your well-being, you need to seek medical attention to protect your legal claim. Getting contemporaneous medical care after a car crash can help you avoid the insurance company's argument that something else caused your injuries, damages, or other losses.
Avoid Speaking to the Insurance Company
Your automobile insurance policy may require you to report an accident to remain compliant with the terms of your coverage. Still, you should have your lawyer handle this report and you should always avoid speaking to the other driver's insurance company.
Insurance companies are for-profit businesses that seek to look out for their own interests. Because their goal is to protect the bottom line, insurance adjusters will offer accident victims quick settlement offers that will resolve the case but are unlikely to actually cover the victim's losses. In some cases, insurance companies will avoid accountability altogether.
Speaking to an attorney before you speak to an insurance adjuster about your case helps protect you from unreasonable tactics from insurance companies and increases your access to financial compensation.
Speak to an Attorney
If you have a legal issue, you should always have an attorney representing your interests. Your attorney can protect your interests, negotiate on your behalf, and provide other services that can help you fight back against the tactics of the opposing side's insurance company.
How Can a Car Accident Attorney Help Me?
Car accident attorneys work to protect their client's legal rights after traffic crashes. They are skilled at providing comprehensive legal services that may help you achieve your goal of financial recovery. Practical steps that a car accident attorney can take to help you include:
Negotiate With The Insurance Company
Negotiation is a skill that attorneys hone throughout their years of representing accident clients. Large insurance companies can intimidate traffic crash victims who negotiate without a lawyer. Without an attorney, they may settle for less than they deserve. An experienced accident attorney can force these large insurance companies to meet your needs.
Investigate the Cause of the Accident
Getting a grip on what happened to cause the accident is an important part of getting the recovery you deserve. With the help of other professionals, an experienced car crash attorney will gather evidence about the accident to get a picture of what caused the accident.
Identify All Potentially Responsible Parties
Naming each potentially responsible defendant is an important part of your case. Some car accidents get complex, and there are multiple people that share responsibility. For example, in a multi-car accident, there may be many factors that cause the accident.
In some cases, drivers that cause a crash may be working for their employer at the time. If that is the case, then you may have a claim against the employee and the employer.
These cases can be complicated. Having an attorney can help simplify the process for you.
Help File a Lawsuit
Filing a lawsuit can get complicated, especially if this is the first encounter with the civil legal system. State civil procedural rules describe exactly how someone should draft a complaint. These rules can get quite complex. An attorney can help you comply with each of these state rules and ensure your complaint is not dismissed on technical grounds, protecting your legal rights.
Speak With Debt Collectors and Hospital Billing Departments on Your Behalf
Accident victims may receive calls and letters from hospitals and billing departments after the accident happens. It may add to your stress to have debt collectors call you as you try to heal. A legal team can filter those calls and other correspondence so you can recover in peace.
Prepare You For Trial
If you and the insurance company cannot reach a settlement agreement, your case will proceed to trial. A civil trial can be intimidating if you do not have experience in advocating for yourself inside a courtroom. Hiring an attorney with courtroom experience is vital to the success of your claim.
Your attorney will take many steps to ensure you are ready for trial. Preparing you to participate in discovery, testifying at trial, and hiring and preparing expert witnesses are all a part of preparing your case for trial.
Answer Your Questions as the Case Progresses
You will undoubtedly have many questions as your case continues. It is better to have an experienced lawyer working for you and answering your questions than falling down an internet rabbit hole. You can trust in your attorney's experience with car accidents and what to expect from your claim.
Damages Available in Car Accident Cases
Each car accident case is unique, so two accident victims will not have the same injuries, damages, or other losses. However, there are some common losses seen in car accidents. Here are some of the major categories of damages available in car accidents.
Economic Damages
Economic damages are tangible losses that are typically easy to identify and repay.
Examples of economic damages can include:
Current and future medical bills, including rehabilitative care and the cost of necessary medical equipment.
Current and future lost income, including loss of earning capacity.
The cost of paying for domestic help if your injuries make it difficult or impossible for you to complete housework, run errands, or care for your children or pets.
Non-Economic Damages
Non-economic damages are intangible losses that are more difficult to identify or prove. Many car accident victims need an attorney to help them prove their non-economic losses.
Examples of non-economic damages include:
Loss of enjoyment of life.
Pain and suffering.
Disability or disfigurement.
Punitive Damages
Punitive damages punish and deter a defendant from acting in a wildly outrageous manner.
These damages do not repay an accident victim but punish and prevent the behavior of another. Some states do not allow accident or limit the amount of money an accident victim can recover. Consult an accident attorney to learn more about punitive damages and their availability in your state.
What if I Cannot Afford an Attorney?
Some car accident victims worry about the money it costs to have legal representation. This fear sometimes deters people from pursuing the compensation they deserve after an accident. Fortunately, many civil accident attorneys work with clients regarding the payment structures they use.
Many civil accident lawyers use a contingency fee agreement when undertaking car accident victims. A contingency fee agreement is a payment structure that allows clients to defer payment for legal services until after a case concludes.
An accident lawyer will take a percentage of the final settlement. Generally, if you do not receive a settlement, the attorney will not receive payment beyond repayment of litigation fees and costs.
Speak to the attorneys you interview about the availability of a contingency fee payment structure.
Contact a Car Accident Attorney Today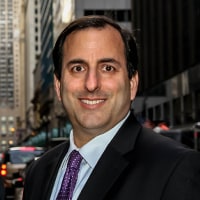 If you or a family member suffered an injury in a car accident, contact an attorney today. A traffic crash attorney can help you get the compensation you deserve after a crash. Creating a legal team helps protect your legal rights and receive a financial recovery. Contact personal injury law firm in Chicago and begin on the road to getting back to normal.