How to Get What You Deserve in a Semi Truck Accident Settlement
Were you injured in a semi truck accident? If so, your injuries may have affected your life significantly. Semi trucks can weigh more than 80,000 pounds, much more than a car—or any other type of vehicle, for that matter. If another party's negligence caused the accident, you deserve compensation. But receiving just compensation for your injuries in a semi truck accident can pose significant challenges. Most people are best served by calling a
Chicago truck accident lawyer
to handle their cases for them. Let us explain why. Illinois is a fault state for car insurance, meaning that the at-fault party is liable for injuries caused by the accident. People who are injured by another person's negligence in a truck accident can seek compensation for damages related to their injuries. They can file a claim with the at-fault party's insurance company and try to negotiate a settlement. The damage compensation you can seek falls into the following categories:
Medical expenses incurred, including doctor's visits, hospitalization, surgery, ambulance transportation, emergency room visits, prescription medication, rehabilitative therapy, retrofitting a residence to accommodate injuries, and more
Expected future medical expenses
Income lost from work, if the injuries caused you to lose time from work
Expected future income lost from work
Pain and suffering
But without an experienced truck accident lawyer, you will encounter pitfalls when trying to recover what you deserve.
Filing a Claim With an Insurance Company
To file a claim with the insurance company of the at-fault party, you must know who the at-fault party is. That is far from easy in a truck accident of any kind, and that is especially true in a semi truck accident—and that is why you want to hire a truck accident lawyer.
Why?
Truck accidents often require full investigations before the causes are completely known.
Let's take an example
. At the scene of the accident, you may have exchanged information with the driver. But the insurance and contact information from the driver may mean little. Driver error may have caused the accident. But it's also possible that other factors caused or contributed to it.
Let's say that it looked as if the driver drove too fast for conditions
. The driver didn't slow sufficiently to safely make the turn onto an entrance ramp, and rear-ended your car as a result. While the cause might appear to stem from a speeding driver, an investigation might show that the brakes didn't work adequately to slow such a large truck, despite the driver's efforts to brake.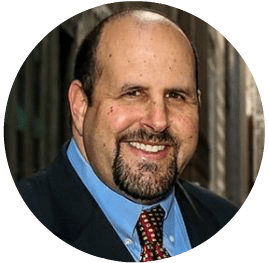 Faulty brakes, if proven as a cause, could result from the negligence of several parties. Trucking companies are required by the Federal Motor Carrier Safety Administration (FMCSA) to
periodically inspect, maintain, and repair
their trucks. If they failed to perform these duties, they could bear responsibility for the accident. Truck drivers must receive training and an Illinois commercial driver's license (CDL) before they can
operate semi trucks
. The entity responsible for checking a driver's qualifications should check that drivers have valid CDLs. If they don't, they could bear responsibility for the accident. Somebody may have overloaded the truck or improperly loaded it. Overweight or improper loading can also contribute to a driver's difficulty slowing down, and can contribute to accidents. Many trucking companies subcontract loading and packing to other companies. If a load or cargo issue caused the accident, they can bear liability. In short, the potentially at-fault parties in any truck accident include:
The driver
The trucking company
Companies hired to vet driver qualifications, if different than the trucking company
Inspection, maintenance, and repair companies, if different than the trucking company
Companies hired to load, pack, and secure cargo
Fault is not restricted to any one of them. In many truck accidents, multiple parties bear some responsibility. To top that off, many of these parties will have separate insurance carriers and separate lines of insurance. Finding the liable insurance carriers may require significant effort. For more information about
how to file a truck accident claim
speak to an experienced truck accident attorney today.
Challenges of Dealing With an Insurance Company
Many victims of a semi truck accident have found it is by no means easy to recover a just settlement from insurance companies. Unfortunately, insurance companies are not dedicated to the well-being of victims. They are for-profit companies that emphasize their own profits over justice for you. They view a just settlement for you as a threat to their bottom lines. As a result, insurance companies use
sophisticated techniques to minimize and even deny
claims. They may:
Claim their insured is not at fault for the accident
Claim the accident occurred differently from what you say
Claim your injuries are not as severe as you indicate, especially if you did not initially seek medical attention
Claim your treatment should be less expensive
Claim your time off work is excessive
Set a low amount for pain and suffering compensation
Try to settle quickly, but for far less than your injuries have cost you
Delay the processing, hoping you will become desperate for any settlement (or forget about your claim)
Insurance companies exhibit a great deal of skill in keeping just settlements from victims. You will want an equally experienced truck accident lawyer on your side, fighting to make sure the insurance companies don't take advantage of you.
How an Attorney Can Help
Fortunately, you do have recourse if an insurance company is difficult to find or difficult to deal with. Experienced truck accident attorneys can negotiate with insurance companies and enter settlement talks on your behalf.
Contacting
an experienced attorney can investigate who or what caused the accident. They can determine the appropriate insurance company to contact for compensation. They can help you compile evidence. They know all of the strategies used to minimize or deny claims. Most importantly, they can negotiate for the highest settlement possible. Finally, if settlement fails, they can help you bring a truck accident claim in civil court against the at-fault party or parties. There, an impartial judge and jury can hear your case, and your lawyer can fight in court for the justice you deserve.
---
Abels & Annes
100 N LaSalle St #1710 Chicago, IL 60602 (312) 924-7575