How to Tell Who Is At Fault in a Car Accident
It is not always obvious who is responsible for causing a car accident. However, you can determine who is at fault by investigating, gathering, and analyzing all available evidence. With all relevant evidence and information in your possession, you can determine if one person or multiple people were at fault and who those at-fault parties are.
Investigating an accident requires time and resources, which you likely do not have, especially in light of serious accident-related injuries. Car accident attorneys in Chicago with legal training and relevant experience can most accurately determine fault.
Schedule a Free Initial Consultation Today!
What Evidence Can Help Prove Fault for a Car Accident?
When vehicles collide, the accident can happen in various circumstances and locales—from crowded city streets to country roads with no witnesses around. For this reason, each car accident case involves different types of evidence, but some common evidence types include:
Eyewitness Accounts
Witness accounts are some of the most valuable evidence in car accident cases. Assuming that a witness has no reason to lie, they provide an unbiased account of events.
A witness may testify about:
What a motorist was doing immediately before the accident (like speeding)
Any evasive maneuvers the victim used to try and avoid a collision (like swerving away from an oncoming vehicle)
How the vehicles collided
Any other details related to the accident
Witnesses may also testify about negligent acts that contributed to the accident. For example, a bartender may testify that a motorist was drinking heavily before leaving their establishment and causing a car accident.
Video Footage
Another valuable piece of evidence in car accident cases is video footage that shows a collision or events that led to a collision (such as a motorist running a red light or weaving through traffic).
Your attorney will scour the location where your accident happened, as they may get video footage from:
Cameras mounted on traffic lights at intersections
Cameras mounted along the road
Security cameras on buildings or in parking lots near the accident scene
Dashboard camera footage
Cell phone camera footage
Body camera footage
Undoctored video footage does not lie. Every car accident lawyer, therefore, should pursue relevant video footage when leading a car accident case.
The Words of Those Involved in the Accident
Those who cause car accidents sometimes admit it. An at-fault motorist may have told you, a law enforcement officer, an insurance representative, or a witness that they caused the accident.
Even if the at-fault motorist does not say, "I was at fault for the accident," they may:
Apologize to you in a manner that suggests they were responsible for the collision.
Admit to speeding, failing to check their blindspots, running a red light, or engaging in any other act that caused your accident.
Say phrases like "my fault" or "my bad," which one can interpret as an admission of fault.
Even if a motorist does not admit fault, your lawyer can still prove their fault with sufficient evidence.
A Police Report
A police report contains important facts about car accidents, including witness accounts and details about the police officer's interactions with the parties involved. An officer's record may be critical evidence of fault in an insurance claim.
Photographs of the Accident Scene
An accident scene can tell the story of the collision. Accident victims who call a lawyer quickly may allow the lawyer to visit the accident scene. Some accident victims photograph the scene of the accident on their own.
Damage to vehicles, skid marks, and the final resting positions of the vehicles may all indicate how the accident happened. For example, damage to one vehicle's rear bumper and another's front bumper generally indicates that a rear-end accident happened.
Expert Reconstructions
Experts sometimes use witness accounts and other evidence to reconstruct car accidents. These may be physical or digital reconstructions displaying how the accident happened and may serve as a suitable alternative for video footage.
What if a Motorist Did Not Cause the Car Accident?
While dangerous driver behaviors contribute to many serious car accidents, motorists are not always responsible for collisions.
Others you may hold responsible for a car accident include:
Motor vehicle manufacturers: You can hold manufacturers of defective vehicles responsible when a defect leads to a car accident. So long as the manufacturer produced the defective component, such as an engine, you can hold the manufacturer responsible.
Vehicle component manufacturers or sellers: If a car accident happens because of a defect in an aftermarket component or a part that the vehicle manufacturer did not make (such as a tire), you can hold the component manufacturer responsible for resulting damages.
Pedestrians: Motor vehicle drivers sometimes swerve or brake to avoid pedestrians, leading to collisions that should not have otherwise happened. If a pedestrian's negligent actions caused a collision, you can hold the pedestrian at fault for the accident.
Municipalities: Federal, state, and local governments may be financially responsible when road conditions cause car accidents. Potholes, work crews positioned dangerously, unsafe medians or barriers, defective traffic signals, and uneven pavement are among the hazards you can hold a municipality liable for.
Drinking establishments: You can hold bars, restaurants, or other establishments that over-serve drunk drivers legally responsible for a drunk driving accident.
Your attorney will gather evidence of negligence specific to your case. For example, if defective brake pads caused your accident, your lawyer may investigate the manufacturer's testing process and possible failure to recall the defective product.
As you can see, many potentially liable parties exist in any car accident case. This complexity is one of many reasons why accident victims hire injury lawyers to represent them.
How Does a Lawyer Prove Fault When a Non-Motorist is Responsible for a Car Accident?
If a non-motorist caused your accident, your attorney may still rely on witness accounts, video footage, and other evidence that may be useful in a motorist-caused accident.
A car accident lawyer in Chicago may also seek:
Proof that a manufacturer's negligence caused a defective vehicle
Photographs of any road hazards that contributed to the accident
Maintenance records documenting hazards involved in your accident (such as a record of fixing a broken traffic signal)
Admissions of fault by any pedestrian that contributed to the collision
Any other evidence that suggests the negligence of liable parties
Car accident lawyers in Chicago approach each case as they see fit and will obtain any evidence they think helps your case for compensation.
Multiple Parties Are Sometimes at Fault for the Same Accident
In some car accident cases, multiple parties share fault for the collision.
Some examples that illustrate this fact include:
An accident in which both motorists fail to fully stop at a four-way stop, striking each other in the intersection
An accident in which a motorist stops suddenly without good reason, but the motorist who rear-ends them was tailgating
An accident in which a drunk motorist was speeding but was T-boned by a motorist running a red light
There are countless other examples where both parties share blame for a collision. In such cases, a car accident lawyer may work with experts to determine who is responsible for what percentage of the accident.
What Damages Should I Receive Compensation for If Someone Else Caused My Car Accident?
Damages are unique to each car accident victim. Therefore, it is impossible to say which damages you deserve compensation for until a lawyer personally reviews your accident-related damages.
Potential damages in a car accident case include:
Property Damage
If your car, clothing, cell phone, or any other property became damaged during your accident, your lawyer will seek to replace or repair the damaged property. More specifically, your lawyer will seek money from liable parties to cover the cost of repair or replacement.
Pain and Suffering
Car accident victims may suffer several psychological and emotional symptoms because of their accident, including post-traumatic stress disorder (PTSD).
Other forms of no-economic damage known as pain and suffering may include:
Long-term pain
Acute pain
Anxiety
Depression
Lost quality of life
Sleeplessness
Suicidality
Car accidents vary in severity, and each victim has different physical, psychological, and emotional symptoms. Car accident attorneys sometimes work with mental health professionals to identify their clients' pain and suffering and determine their needed treatment.
Medical Bills
The more severe your accident-related injuries are, the costlier your medical expenses.
Even so, even minor injuries can require extensive medical services, including:
Ambulance transport
Emergency care
Surgery
Hospitalization
Doctors appointments
Medication
Rehabilitation
You should receive a personalized treatment plan following your car accident. Your attorney will work with medical professionals to determine the total cost of care, including any medical services you will need in the future.
Professional Harm
Your lawyer will consider any professional damages you've suffered because of accident-related injuries, including:
Lost income
Diminished earning capacity
Lost bonuses
Missed promotion opportunities
Lost benefits
Being unable to work can also affect you psychologically, depriving you of fulfillment and contributing to your financial stress.
A Wrongful Death
Sadly, car accidents are often fatal.
If your loved one passes away from injuries suffered in a car accident, your recoverable damages may include:
Funeral expenses
Pain and suffering (both yours and the decedents)
Loss of spousal companionship
Loss of parental guidance
Lost financial support
Loss of the decedent's household contributions
A wrongful death is an immensely painful event that can be difficult to quantify. However, experienced lawyers understand how to calculate damages common in wrongful death cases and will calculate the cost of your damages.
How a Trusted Lawyer May Seek Compensation for Your Car Accident
A lawyer will manage every step in your insurance claim or lawsuit and advise you on which of these options makes the most sense. Sometimes, a car accident lawyer will begin by filing a claim and then transition to a lawsuit if insurance negotiations are unsuccessful.
Some of the common responsibilities a car accident lawyer handles are:
Obtaining Evidence
Attorneys must gather evidence as quickly as possible following car accidents. The quality and abundance of evidence can directly affect the outcome of a claim or lawsuit, and evidence may become unavailable as time passes.
Your lawyer will work urgently to secure:
Eyewitness accounts of the collision
Photographs of the accident scene, including photographs of vehicle damage
Video footage of the accident
A police report documenting the accident
Expert testimony about who caused the accident
An expert's reconstruction of the accident
An attorney views evidence as a vital building block of a car accident case. They may work with professional investigators to gather as much evidence as possible as quickly as possible.
Documenting Accident-Related Damages
A lawyer also details how their client has suffered because of their car accident.
Relevant documentation of accident-related damages may include:
Proof of the victim's pre-accident income, which may prove how much income they've lost because of the collision
Medical bills
Images of injuries
Experts' diagnoses of medical conditions and mental health problems
Invoices for vehicle repairs and temporary transportation
Your lawyer may use other types of documentation to build your case.
Calculating Damages
Every car accident lawyer must answer a pressing question: What are my client's damages worth?
Your attorney will consider both your economic and non-economic damages as they calculate the value of a fair settlement.
Leading Settlement Negotiations
Your attorney will advocate in settlement negotiations and demand that liable parties offer a fair settlement.
Completing a Trial When Necessary
If your lawyer does not secure a fair settlement offer, they should be willing to take your case to trial. Trials can be lengthy and expensive, but quality law firms are comfortable trying car accident cases in the courtroom.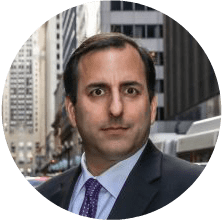 Hire Your Car Accident Lawyer as Soon as Possible
Mind the filing deadline for your case. If you wait to hire a lawyer, you may become ineligible to file a personal injury claim.
There is no reason to wait to hire a lawyer; there is a significant risk if you do. Do your research and find your attorney as soon as possible.