Illinois Motorcycle Laws That Car and Truck Drivers Must Follow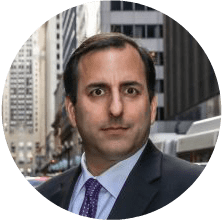 Motorcycles are so different from cars and trucks, any trip from point A to point B becomes an exciting journey. A motorcycle's compartment-free construction gives cyclists an unparalleled driving experience. Bikers feel the wind blowing through their hair. They feel the sun shining on their faces. They connect with nature in ways a car or truck driver can't imagine. Motorcycles are unique vehicles indeed. For other drivers, that's a critical fact. Motorcycles
are
vehicles. With a few exceptions, Illinois laws treat motorcycles the same as other vehicles on the road. Motorcyclists have the same requirements and responsibilities. They must follow the
Rules of the Road
, just like car and truck drivers. Motorcyclists also have the same rights. That's an important point for
all
drivers. At some point, every driver who travels Illinois' roads and highways will share the road with a motorcycle. Because motorcycle riders are so vulnerable to accidents and serious, catastrophic, or fatal injuries, Illinois implemented several laws and guidelines designed to protect them, and a
motorcycle accident lawyer
can help you understand them.
Motorcycle Accident Causes
In studies on causation for motorcycle accidents involving two or more vehicles, researchers have determined that car or truck drivers cause the accident over half of the time. A National Transportation Safety Board study shares their causation data in its report,
Select Risk Factors Associated with Causes of Motorcycle Crashes
. Bureau researchers found these
common factors
when car and vehicle drivers caused fatal motorcycle crashes.
Perception failures: In 56 percent of the accidents studied, car and truck drivers didn't see the motorcycle before the crash. In some cases, they misinterpreted the motorcycle's speed, distance or stopping distance.
Decision failures: In 33 percent of the accidents, car and truck driver's made inappropriate navigation decisions often based on failed perceptions or failure to acknowledge a dangerous situation.
Failed reaction: Motorcyclists failed to react to dangerous situations in 23 percent of the accidents studied.
Comprehension failures: Motorcycles also failed to comprehend dangerous situations in 17 percent of the accidents.
The NTSB study also documented drivers' pre-accident first events. In fatal accidents involving a car/truck and a motorcycle, the
most frequent
contributing events were:
A car or truck making a left turn in front of a motorcycle, 30 percent
A motorcycle falling to the road while attempting to avoid an accident, 28 percent
Laws Other Vehicle Drivers Must Follow to Keep Bikers Safe
Car and truck drivers in Illinois shouldn't be surprised to learn that they have a duty to treat a motorcycle the same as any other vehicle. As motorcycle visibility is also a problem, the United States Department of Transportation's
Share the Road
guidelines also dictate that drivers pay attention enough to notice that they're sharing the roads and highways with bikers.
Illinois Vehicle Code, 625 ILCS 5/)
explains the provisions that are relevant to all drivers. Sec. 1-147 of the statute provides a definition that further defines a motorcycle as a vehicle: "...Motorcycle. Every motor vehicle having a seat or saddle for the use of the rider and designed to travel on not more than 3 wheels in contact with the ground, but excluding an autocycle or tractor..." Illinois statutes contain laws in traditional legalese, but the publication
Illinois Rules of the Road
provides easier to understand explanations. The publication explains truck and car drivers' legal duties and their responsibilities when sharing the road with motorcycle riders.
Intersections: All drivers must take proper precautions when navigating an intersection. The guidelines caution Illinois drivers to look out for motorcyclists at intersections, because that's where 50 percent of all motorcycle accidents occur.
Stoplights: Motorcycles have a traffic light exception in cities and municipalities with populations under 2,000,000. This law is important because in-ground devices that control traffic lights sometimes fail to detect a motorcycle's presence. A motorcycle driver has a legal right to proceed through a red light if the light fails to change from green to red within 120 seconds. The cyclist must first make sure he has the legal right of way.
Lane sharing: Just as with other vehicles, cars and trucks should not attempt to share a lane with a motorcycle even if they believe there is room for both vehicles.
Passing: When a motorcycle begins passing a car or truck, they must allow the cyclist to complete the maneuver without interference.
Following: Drivers must allow "...three to four seconds following distance…" to assure they have time to stop when a motorcycle stops. When pavement conditions are good, motorcyclists require shorter stopping distances than most vehicles. Motorists must also dim their headlights when following motorcycles and any other vehicle.
Road conditions:Rules of the Road reflects statutory cautions about weather and road conditions that create hazards for all vehicle drivers. For motorcyclists, adverse conditions enhance existing hazards. Cycles lose control more easily on wet or icy surfaces. They lose traction on gravel and lose control on rough or potholed roadways. High winds and gusts from large trucks push motorcyclists across road surfaces and out of control.
Motorcyclists Are Vulnerable to Injury
The motorcycle features that provide an exciting open-air travel experience also make bikers more
vulnerable to injury and death
. Unlike other vehicles, cycles have no protective compartments or restraints. When a car or truck makes a bad move, motorcyclists have few injury protections. It takes only a moderate impact to eject a biker from his motorcycle and cause serious, catastrophic, or fatal injuries. A crash often propels them to the ground, against a pole, or into another hard surface. The impact often causes fractures, internal injuries, abrasions, and muscle sprains and strains. For motorcyclists, there is always a significant chance of sustaining a life-altering condition such as a spinal cord injury or traumatic brain injury.
Do You Need an Attorney if You're Injured in a Motorcycle Accident?
Motorcycle accidents happen quickly, but the injuries they cause often have long-term consequences. When you're injured, you may have a right to collect damages from the responsible party, but you shouldn't go through a legal process alone.
Motorcycle accident attorneys
work hard to protect their clients' legal rights and recover damages for their injuries. They deal with insurance companies and help clients understand their legal options. During a legal consultation, you don't have to commit to a damage claim or lawsuit. You simply share your story with an attorney, and receive information about your legal options. Any decision to move forward with legal action is up to you.
---
Abels & Annes, P.C. 100 N LaSalle St #1710 Chicago, IL 60602 (312) 924-7575