Understanding Chicago Motorcycle Accidents through Statistics
Motorcycle accidents in Chicago lead to thousands of injuries and numerous fatalities. Every year 70,000 to 80,000 people are injured in motorcycle accidents across the nation.
Additionally, there are somewhere between 4,000 and 5,000 fatalities from motorcycle accidents annually. The statistics of Chicago motorcycle accidents are not meant to frighten, but to shed light on the need for more safety procedures and laws surrounding motorcycles.
Among traffic accidents, motorcycle collisions are more likely to produce injuries. Tragically, some turn fatal at a rate higher than other collisions. This is true, even though the account for a relatively small portion of all crashes. In 2018, the Illinois Department of Transportation ("IDOT") reported that motorcycles represent less than one percent of all collisions.
Even those who do not ride motorcycles can be involved in an accident with a motorcycle accident. This can occur while they are driving or riding in a car, truck, bus, or van. If you or a loved one has been involved or injured in a motorcycle accident then contact the Chicago motorcycle accident lawyers at Abels & Annes, P.C.
How Often Are There Motorcycle Accidents in Illinois?
Chicago motorcycle accident Statistics as recorded by IDOT for all of Illinois for 2018 include the following:
There were 2,973 motorcycle crashes
Less than one percent of all accidents involved motorcycles, however motorcycle collisions were responsible for 3.1 percent of all traffic-related injuries and 12.1 percent of all traffic fatalities
2,266 motorcyclists were injured in traffic collisions
Motorcyclist injuries saw a 9.9% decrease from 2017
119 people on motorcycles were killed in accidents
The number of motorcyclists killed decreased by 25.6 percent from 2017
In addition to biker deaths, there were two fatalities from those not on motorcycles
The most common type of road for a biker to be injured or killed was upon a city road or street where 1,022 bikers were injured and 39 were killed
An additional 248 riders were injured on state routes in urban areas and 24 bikers were killed;
Bikers aged 45 years and older were the most likely to be injured or killed in a crash;
Only one child age 9 or younger was hurt in a motorcycle accident;
Of the motorcycle operators who were killed in collisions, 85 were tested for the presence of alcohol and 37.6 percent of them had at least a trace amount of alcohol present;
Liability for a Chicago Motorcycle Accident
When a motorcycle collision occurs, it is often due to a mistake, negligence, or reckless conduct on the part of one or more motorists. In some cases, a biker may be to blame, but most of the time it's a driver behind the wheel of a larger vehicle.
Regardless of what the cause of the motorcycle accident the victims of a motorcycle accident have a right to relief under Illinois law. As the facts and circumstances surrounding each collision vary, it is important to understand the legal options that may result from a crash with injuries.
A negligent driver or the owner of an at-fault vehicle may be held legally and civilly liable for any injuries that result from a motorcycle accident. There can be liability for medical bills, surgical expenses, lost wages, or even pain and suffering.
Those responsible for a crash can be held liable for monetary damages. In the event that a corporation employed an at-fault driver, that company can also be held liable.
Motorcycle Accident FAQ
Getting into a collision with a car or truck when you're on a motorcycle is terrifying. You will definitely have lots of questions, concerns, and a ton of stress to deal with. This article is designed to give you the information you need to understand how a lawyer will proceed with your motorcycle accident claim and the personal injury claims process.
What are Common Causes of Motorcycle Accidents?
Motorcycle accidents can occur due to countless reasons. But some of the most common causes include:
Vehicles changing lanes unsafely
Parked cars abruptly opening their doors (known as doorings)
Speeding
A motorist driving under the influence of drugs or alcohol
Rear end accidents
Distracted driving
Inexperienced drivers
Left turns without looking
Poor road or weather conditions
Motorcycle defects
Further, many motorcycle accidents are due to a lack of understanding by drivers about how to spot a motorcyclist. Drivers not paying attention or looking out for bikers on the road is one of the most common reasons that motorcycle riders get injured. Lots of accidents could be avoided if drivers simply paid more attention to motorcyclists and properly shared the road.
Common Injuries Caused by Motorcycle Accidents
What Do I Do After I've Been Involved in a Motorcycle Accident?
After you've been involved in a motorcycle accident, you should first make sure that everyone is out of immediate danger. If possible, get yourself or others out of the way of road traffic. Next, call 911 to get emergency medical care en route and police on their way.
Others involved in the accident may try to encourage you from filing a police report. However, a report can be critical for your injury claim. Filing a police report provides vital evidence of your accident and injuries, and is helpful if you need to file a personal injury claim later.
After speaking with the police, you should gather the information of everyone who was involved in the accident. Exchange contact information and insurance cards.
Next, seek out any witnesses of the accident. You should get their contact information and let them know that they may be contacted sometime down the line. You should also encourage them to wait and speak with the investigating police officer. A police report with a witness statement on your side is a strong start to your case.
Once everything with the police officer is handled, you should gather more evidence of your own. This includes taking pictures of your motorcycle, any damage to the other car, and any visible injuries. Taking a picture of the scene of the accident is also a good idea if it is safe to do so.
Once you are done at the scene of the accident, get medical treatment for any injuries as soon as possible. Prompt medical care is important to make sure that your injuries are taken care of and that they do not get any worse. Regardless of how you feel in the moment, you should seek immediate medical attention for any pain since some injuries can be masked by the shock and adrenaline in your system.
Finally, you should contact an experienced motorcycle accident attorney right away. When it comes to motor vehicle accident cases, the insurance companies for involved parties will immediately move to protect their driver, interests, and money. You should level the playing field as soon as you possibly can by getting qualified personal injury legal representation on your side. At Abels & Annes, we offer a free case evaluation with no obligation and no fee.
How Much Compensation Can I Receive for a Motorcycle Accident?
The amount of compensation that you can receive for a motorcycle accident depends on many factors, such as:
the severity of your injuries
the amount of medical treatment you need
how long you will be out of work
your pain and suffering
These damages are usually classified into two different categories: economic and non-economic damages. Economic damages refer to losses with a monetary value attached to them. By contrast, non-economic damages refer to losses that are less concrete, like pain and suffering or loss of consortium.
Economic damages cover costs like medical bills (which may include ambulance rides, surgical costs, doctor's appointments, physical therapy, ongoing treatment, and other medical-related costs). These damages also include compensation for lost wages, both past and future.
Non-economic damages cover pain and suffering, loss of companionship, and compensation for permanent disability and disfigurement, among other costs. Non-economic damages are much more subjective and depend heavily on the severity of the injuries, how they have affected your life, and how much judges and juries have awarded for similar situations in the past. Damages like pain and suffering can be difficult to prove. But when someone's negligence causes serious suffering and lifestyle change, it is important to hire an attorney willing to pursue this option for their client's best interests.
The amount you can collect for damages will also be affected by liability and the amount of insurance available to cover losses.
[Click here for more FAQ about Motorcycle Accidents]
Help from a Chicago Motorcycle Accident Lawyer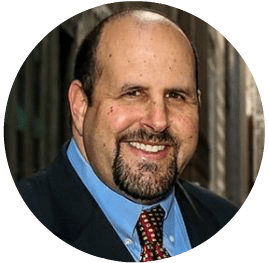 The Chicago personal injury attorneys at Abels & Annes, P.C. are dedicated to representing those injured in accidents. We have successfully represented numerous victims of motorcycle collisions. Further, we are standing by now to help you understand your legal rights if you are a crash victim.
Call Abels & Annes toll free at (855) LAW-CHICAGO (529-2442) or locally at (312) 924-7575. Let us provide you with a free, no obligation telephone consultation regarding your accident and your legal options. If you would prefer, feel free to fill out our online contact form.
[Click here to learn what to do after a Chicago motorcycle accident.]
If you have been injured in a Chicago motorcycle accident, call us at (312) 924-7575 or Contact Us online for a free case consultation.