Traumatic brain injuries (TBIs) after motor vehicle accidents are, sadly, common occurrences. Even with all of the safety equipment in vehicles, it's still easy to hit or shake your head hard enough to cause brain injuries. Despite their safety benefits, seat belts, headrests, and airbags cannot prevent your head from being violently shaken if someone hits you hard enough. Contact a Chicago traumatic brain injury lawyer at Abels & Annes if you are suffering from a head injury due to a motor vehicle accident or any other accident.
Types of Traumatic Brain Injuries
Brain injuries may appear in the form of skull fractures, anoxia, contusions, intracranial hematoma, or concussions. If you suffer a skull fracture, there is a chance that pieces of the bone could damage your brain. A contusion is a bruise, and anoxia is when your brain isn't getting enough oxygen. When you deprive the brain of oxygen, you suffer brain damage. An intracranial hematoma is when a major blood vessel in the brain gets damaged and causes bleeding. A concussion is when your head is forced back and forth so fast that the brain is no longer moving at the same speed as your skull and is smashing against your skull.
Traumatic Brain Injury Statistics in Illinois
The latest stats from the Illinois Department of Health in 2014 show that 286,963 people in Illinois suffered from traumatic brain injuries. Of those, 1,644 people died. Eighteen percent of those deaths were the result of traumatic brain injuries sustained in motor vehicle accidents. Of the 13,345 people who required hospitalization for TBI, 17 percent suffered TBI after a motor vehicle accident. And, of the 271,974 people treated in the emergency room and then released, 11 percent were there because of a motor vehicle accident.
Across the nation, 2.87 million people suffered from traumatic brain injuries in 2014. According to the Centers for Disease Control and Prevention (CDC), 2.53 million people received treatment in the emergency room, doctors admitted 288,000 people to the hospital for traumatic brain injury, and 56,800 people died from a traumatic brain injury.
TBI Compensation
If your traumatic brain injury is severe, you might be out of work for some time. In addition to medical bills, you might receive other compensation because of the accident. Insurance companies will pay the least amount possible because they are in business to make money. They don't care about your injuries; they only care about their bottom lines. If you try to settle, you might not get enough compensation for past medical bills, never mind future medical bills and lost time from work. The various types of compensation that you should seek include:
Past medical bills for injuries you suffered in the accident.
Future medical bills for upcoming surgeries and doctors' visits.
Physical, cognitive and psychological therapies. These types of therapies may continue for months or years.
Past lost wages for time you could not work because of your injuries.
Future lost wages for time you cannot work in the future or if you have to take a position that pays less.
Vehicle repairs or replacement.
Replacement of personal property damaged in the accident.
Loss of companionship if the accident caused injuries serious enough so that you cannot enjoy doing things with your family.
Loss of consortium if the accident caused injuries serious enough that you cannot enjoy a physical relationship with your spouse.
The cost if you must hire someone for everyday tasks, such as grocery shopping, home maintenance, and cleaning.
Pain and suffering if doctors expect you to suffer from your injuries for the long term.
Punitive damages if the at-fault driver's grossly negligent actions caused the accident.
Traumatic brain injuries may be mild or severe and could have long recovery times. Compensation for long-term injuries will help you support yourself and your family.
Will My Case Settle or Go to Trial?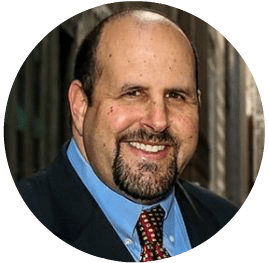 When you retain a TBI attorney in Chicago, insurance companies know that you are not going to settle for a menial amount. Usually, insurance companies will offer a higher amount when you use an attorney. In other cases, even the insurance company's highest offer may not be enough depending on the type of traumatic brain injury that you sustain. Abels & Annes will not hesitate to go to trial to try to get more compensation when you have long-term injuries.
Insurance Coverage
Illinois requires every driver to have liability insurance. The at-fault driver's liability insurance covers personal injuries and damage to your vehicle in the accident. The Illinois State Bar Association recommends that you purchase enough insurance to cover all of your assets. It also recommends purchasing an "umbrella" policy in case you are ever at fault in a catastrophic accident. The umbrella policy provides more coverage than regular insurance does. Even with the umbrella policy, at-fault drivers' insurance policies may not cover severe traumatic brain injury medical costs.
If the at-fault driver does not have enough coverage to cover all of your injuries and has significant assets, you do have the option to sue the driver to get enough to cover all of your medical bills and other compensation. However, this is a difficult and unlikely path to take.
Additional Defendants to Pursue
If the at-fault party is in the course of his employment at the time of the accident, your traumatic brain injury attorney in Chicago would sue both the defendant and the company. For example, in an auto accident, the driver would be considered an agent of that company.
Further, if the other vehicle was a commercial vehicle, such as a tractor-trailer truck, the company, dispatcher, warehouse, or others might share in the liability for the driver's actions. For example, if the dispatcher told the truck driver to get a load delivered "no matter what it takes," and the driver's negligent speeding caused the accident. Here, some liability could fall on the dispatcher and the company that hired the dispatcher.
Contact a Chicago Traumatic Brain Injury Lawyer
If you suffered a traumatic brain injury in a Chicago motor vehicle or slip and fall accident, Abels & Annes is here to help. Call us at (312) 924-7575, or contact us online, as soon as possible to schedule your free consultation and learn more about your rights and legal options as an accident and injury victim.
---
Annes & Abels
100 N LaSalle St #1710
Chicago, IL 60602
(312) 924-7575