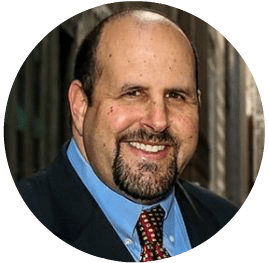 Simple accidents happen every day. Sometimes, the consequences aren't that simple, however. People may slip and fall down a single step or an entire flight of stairs, especially when railings are inadequate or faulty. Reckless drivers cause injuries when they crash into someone else's car. Simple accidents aren't a major concern as long as involved individuals walk away with only minor bumps and bruises. If you sustain serious or catastrophic injuries, however, you will likely struggle with pain, disabilities, and economic losses for the rest of your life.
Seemingly simple accidents sometimes lead to long-term medical care, ongoing medical bills, lost income, and unexpected disabilities. When someone else causes or contributes to your injury, that individual should pay for your damages. As negligent people or entities don't always step up and take responsibility for their actions, it's up to you to do what's necessary to make them pay.
Protecting Our Clients' Legal Rights
At Abels & Annes, we've always fought to protect our clients' legal rights. We understand that presenting a serious or catastrophic injury case is often complicated and challenging. The simplest slip and fall accidents sometimes involve multiple responsible parties. Our clients have endured similarly complex liability issues when commercial vehicles struck their cars.
Our lawyers have experience intervening with intrusive insurance company claim representatives. We strive to investigate liability and legal issues while the evidence is still fresh. We evaluate our clients' injuries by getting to know the injured person and his or her family. We work hard for our injured clients and we fight to maximize their compensation.
Our Law Firm's Results
Our law firm has recovered millions of dollars for our injured clients. When responsible parties and their insurers cooperated, we've negotiated our clients' cases to a conclusion. Our lawyers have hammered out settlements in mediations and other Alternative Dispute Resolution forums. We always strive to protect our clients' interests. If that means presenting our evidence at trial, we are unafraid to do so.
Each client's injury and circumstances are unique. We can't guarantee a specific recovery amount in your case, but we're proud to share our clients' thoughts about our past results. We believe the videos and written comments on our client review page confirm our commitment to hard work.
Everyday Accidents Cause Catastrophic Injuries
People sustain injuries while they're in traffic, on-the-job, or out for an evening of fun and laughter. Injuries often occur because one individual or corporate entity fails to behave reasonably.
Falls occur in private homes, public spaces, and on staircases and landings anywhere people gather, including:
Public garages
Nursing homes
Shopping venues
Apartment buildings and condos
Entertainment venues
Hotels, motels, and home-sharing spaces
Sports stadiums
Construction sites
Factories and industrial operations
Commercial office buildings
Amusement parks
Many circumstances contribute to falls, but they often occur due to an owners' failure to maintain and repair their properties. Such failure may include:
Negligent maintenance
Spills left unattended
Deteriorating floors and steps
Inadequate lighting
Poorly maintained surfaces
Failure to control or remove hazards
Inadequate hazard warnings
Falls Cause Serious and Catastrophic Injuries
When a slip and fall accident occurs, hard surfaces can contribute to catastrophic outcomes. When a person falls on concrete pavement or down a flight of stairs, the blows sometimes affect their brains, spinal cords, musculoskeletal structures, and internal organs.
Slip and falls are a particular risk for older Americans. Frail seniors can sustain hip fractures, head trauma, and spinal cord injuries when involved in a fall. Falls caused 95 percent of the 300,000 hip fractures in seniors over the age of 65 according to the Centers for Disease Control and Prevention.
Even when you're driving defensively, it's impossible to predict when an accident will occur. The most tragic crashes happen when a fellow driver engages in what the National Highway Traffic Safety Association calls risky driving behaviors, which include:
Speeding
Distracted driving
Drug-impaired driving
Drowsy driving
Risky drivers often cause excessive damage that results in catastrophic injuries. Their behavior behind the wheel often prevents them from noticing other vehicles and stopping in time to avoid a collision. Catastrophic injuries can occur when a large commercial truck, an SUV, or a large pickup truck crashes into a smaller vehicle. The injuries sustained often relate directly to the impact severity, a passenger's location in the car, and whether passengers utilized safety restraints.
Front seat passengers are at risk during serious front-end crashes and underride collisions. Back seat passengers sometimes sustain serious and catastrophic injuries, because rear airbag systems and seat belt mechanisms don't meet the same standards as front-seat devices. If a rear-seat passenger's head strikes the rear of a front street during a collision, the impact sometimes causes brain injuries. Rear seat belts don't have force limiters to restrict seat belt chest constriction that sometimes causes internal injuries.
Vehicle Accidents Cause Serious and Catastrophic Injuries
Vehicle crashes are one of the major causes of injuries among all age groups. In discussing the impact, the CDC explains that for every one person killed in a motor vehicle crash, 8 people are hospitalized and 99 people are treated and released. Vehicle accidents sometimes cause catastrophic injuries that affect injured victims for the rest of their lives. Consider the following:
The CDC cites motor vehicle accidents as a leading cause of childhood deaths in the United States.
Vehicle crashes often cause multiple fractures, loss of bodily functions, scars, emotional trauma, and many other lifelong conditions.
Who Is Legally Responsible for Your Injury?
When a vehicle or premises liability accident causes an injury, more than one person or entity often shares responsibility for the damages.
Premises liability: If a fall is due to a property owner's negligent maintenance, the owner is often responsible for the damages, under certain circumstances. A management company, security service, maintenance worker, construction crew, or another subcontractor may share liability for accidents involving those parties.
Vehicle accident: A negligent driver takes legal responsibility for crash-related injuries the motorist causes. An owner could face negligent entrustment exposure if he or she knew the driver had a poor driving track record yet allowed the driver to use the vehicle anyway.
Commercial vehicle accident: A truck driver or other commercial operator is legally responsible for the damage he causes. If a driver was driving his or her vehicle in compliance with his or her job duties, the owner/employer often assumes the driver's responsibility. If a company's owner/boss knew the driver had a bad driving history and allowed him or her to drive anyway, the owner/boss may face negligent entrustment exposure.
What Damages Can An Injured Person Recover?
A claim settlement or judgment often includes economic (also known as compensatory) damages and general damages. In some instances, an Illinois court may award punitive damages.
Economic Damages
Economic damages include incurred and estimated future costs for treatment, recovery, and rehabilitation. These include:
Lost income
Doctor fees
Pharmaceutical costs
Surgeries
Mobility devices
Therapy costs
Medical transportation
Replacement services
Funeral and burial expenses
General Damages
General damages place a value on the emotional and social costs of an injury. A settlement often relies on the injured victim's personal assessments. General damages often include:
Pain and suffering
Distress and anxiety
Diminished spousal and family relationships
Lifestyle changes
Lost bodily functions
Permanent scars
Punitive Damages
A court awards punitive damages to punish a defendant for egregious behavior. Illinois courts consider awarding punitive damages only when a plaintiff proves that the defendant acted willfully and wantonly in causing the plaintiff's injuries.
How Do Responsible Parties Avoid Paying Damages?
Deceptive Investigations
In an optimistic effort to resolve their injury claims, seriously injured people often interact with insurance companies, self-insured corporations, and independent claim investigators without legal representation. These claim representatives sometimes conduct investigations with the predetermined goal of proving that their clients had no liability. Insurers gain an injured person's confidence, record his or her statements, and deny liability once they've completed their investigations.
Low Settlement Offers
In our experience, responsible parties, their insurers, and their defense attorneys rarely negotiate fairly if you don't have a lawyer. Insurance companies typically make inadequate offers, hoping to resolve a serious injury case for a low amount.
Defending a Case at Trial
Some negligent parties, their insurers, and their defense attorneys take their defenses to court. They may defend a case hoping that a jury will give them a favorable verdict based on their alleged defenses, which may include:
No liability: If a defendant proves that he or she didn't owe a duty to the plaintiff or that he or she did not breach a duty owed, the defendant will avoid paying damages.
Injured person's status: Premises liability defendants often defend cases based on the plaintiff's status on the property as a non-invitee. An owner has a limited duty of care to a licensee and only owes a trespasser the duty to not cause intentional harm or fail to warn of a danger on the property.
No defect: If a manufacturer proves its product had no defect, it doesn't owe damages.
Damage defense: Some defendants try to prove that a plaintiff's injuries did not occur as alleged or that they aren't as serious as claimed.
At Abels & Annes, our attorneys have defeated overzealous defense strategies by preparing our cases with a trial in mind. We always review our clients' evidence and legal issues with defense in mind. We're always as ready as possible given the circumstances to meet any defense challenge.
Chicago Catastrophic Injury Attorney
If a negligent person or business catastrophically injured you or a loved one, you must take immediate steps to protect your legal rights. At Abels & Annes, we always fight hard to recover damages for our clients, and we'd like to determine if we can help you.
Contact us at (312) 924-7575 or online to schedule a free consultation or begin a live chat. We speak English, Polish, and Spanish, and we have attorneys on call 24/7.
---
Abels & Annes, P.C.
100 N LaSalle St #1710
Chicago, IL 60602
(312) 924-7575