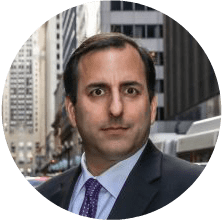 Follow These Seven Steps
A trip to the mall or to an event with friends can turn tragic in a second due to the careless actions of another driver. When individuals abuse their driving privileges by engaging in reckless behavior behind the wheel, they place others at the risk of serious harm. If this happened to you and your friends while traveling in your car, contact a car accident lawyer today. By following these important steps, you can prepare your case for possible civil action.
1. Seek Medical Attention
It is important to immediately call 911 when there is an accident. If you and someone in your car have injuries, you need medical attention. Relay to your friends the importance of a medical evaluation, even if they feel fine. Delayed symptoms can have deadly consequences if there are certain injuries, such as organ damage or internal bleeding.
2. Document the Scene
Collecting evidence immediately following your accident may not cross your mind during all the confusion. No matter how chaotic the scene, take pictures and/or video and collect the contact information for witnesses. Do speak with law enforcement. A police report can serve as valuable evidence later. Don't speak with the other driver, and if you are unsure what happened, don't accept fault.
If your injuries prevent you from collecting valuable evidence, ask a witness to assist you. If someone witnessed the accident and he or she knows that it wasn't your fault, chances are that he or she will offer to help you.
3. Notify Your Family
It is important to notify your family as soon as possible. If you are unable to text or to call a member of your family, ask someone to help you. In today's instant news society, it's possible that social media posts from a bystander may alert your family before you do. Try to find out what medical facility your family members should come tomeet you.
4. Tune Out Aggressive Insurance Representatives
As you learn to deal with your new injuries and check on your friends, you do not need the stress of aggressive insurance representatives. Most insurance companies like to settle cases quickly by offering the least amount of settlement possible. Their interest is not with you, but rather with their bottom line. Do not speak with them, and do not sign anything.
5. Contact a Personal Injury Lawyer
A low-dollar settlement from an insurance company is most likely not enough to cover your future medical needs and it will not cover other damages that you are entitled to, such as lost wages and pain and suffering. By securing legal representation, you'll rest better knowing someone is on your side and protecting your best interests.
The right personal injury lawyer knows how to negotiate with insurance companies. If he or she is unable to reach a fair settlement out-of-court, your lawyer shouldn't be afraid to take your case to trial.
Trying to negotiate with an insurance company alone is a bad idea. The insurance company is simply too experienced and too skilled at what it does. Handling your case on your own will only leave you frustrated and disappointed.
Personal injury lawyers offer free case evaluations and they don't collect a fee unless they secure compensation for you. You have nothing to lose by collecting your evidence and scheduling a free evaluation.
Time is important due to the statute of limitations for filing a personal injury claim. The timeline in Illinois is two years in most cases, and the clock starts the date of the accident. While 24 months may seem like a long time, it can pass quickly as you deal with your injuries.
6. Practice Patience
While it is easier said than done, practicing patience is important when waiting for the outcome of your case. Your injuries require time to heal, and civil litigation requires time, too. Not settling for less than you deserve is vital to protecting your future financial needs. While each case is different, you may be entitled to compensation for your medical bills, lost wages, and pain and suffering.
7. Act Now
It is easy to put off contacting a personal injury lawyer. When you experience a serious injury and have friends who are seriously injured, contacting a lawyer may not cross your mind. An accident of any kind is usually so sudden and unexpected that the aftermath may overwhelm you.
Adjusting to new medicines, doctors, and procedures, along with trying to rest amidst the anxiety over your future, is hard. A personal injury lawyer can ease your experience by shouldering the legal burden of your case so that you don't have to.
When You Need a Personal Injury Lawyer

When you experience an injury due to the negligent actions of another individual, you need a personal injury lawyer on your side. If you or a loved one have been involved in an accident that wasn't your fault, consider discussing your case with a personal injury lawyer. You have nothing to lose by scheduling a free case evaluation; however, you should do it soon. The statute of limitations can expire, leaving you a missed opportunity for pursuing justice.
Protecting your future medical needs is one of the most important reasons why you need a personal injury lawyer. Don't belittle the circumstances of your accident. It is a smart idea to let a licensed legal professional decide if your case merits civil litigation.
No one should suffer physical, financial, or emotional stress due to the careless actions of someone else. Pursuing a personal injury claim may just hold the party that caused your accident and injuries accountable, hopefully enough so that he or she never risks careless behavior again.
---
Abels & Annes, P.C.
100 N LaSalle St #1710
Chicago, IL 60602
(312) 924-7575