Can I Sue for Emotional Distress After a Car Accident?
Victims who suffer injuries in car accidents due to another driver's negligence can sue for physical injuries and damages they sustained. While physical injuries often make it difficult for car accident victims to go about their daily lives, so does emotional trauma. Most people often forget the debilitating effects a car accident has on someone's mental and emotional health. After a traumatic car accident, you may find yourself experiencing anxiety or emotional distress. Perhaps you might even have a hard time getting behind the wheel or riding in a car. Experiencing flashbacks of the crash can be emotionally draining, and the recovery from emotional distress brought on by a motor vehicle crash can be difficult. Car accident victims suffer can significant emotional trauma that hurts their day-to-day lives. If the emotional trauma you sustained in a car accident affects your ability to function as you normally would, consider suing the at-fault party for emotional damages. Recovering compensation for emotional distress is complex. You need a personal injury attorney on your side who can build a strong case on your behalf and recover the compensation you deserve.
What Types of Damages are Available in Car Accident Claims?
Victims of car accidents often seek compensation for their losses through a personal injury claim. In some cases, filing a lawsuit against the party or parties liable for the crash is necessary. Damages in an automobile accident can be separated into two types: compensatory and punitive. In most
car accident cases
, only compensatory damages apply and refer to losses sustained by the accident victim. Compensatory damages are grouped into economic and non-economic damages.
Economic damages
Economic damages are the easiest to calculate and consist of quantifiable money losses like medical bills or lost wages. These
types of damages
may also include objective losses that can take place in the future. If you sustained an injury that affects your ability to do your job, you should receive compensation for lost wages incurred immediately after the accident or in the future. There are several other expenses that car accidents can incur. You may seek compensation for any loss you can verify monetarily and qualify as economic damage. Examples of additional costs may include the cost of towing your vehicle or purchasing special equipment that assists in your recovery.
Non-economic damages
Not all damages in car accident claims include a price tag. While emotional damages can be challenging to quantify, they can feel just as real to the victim as their physical injuries. Victims of a car accident are entitled to compensation for the emotional impact an accident has left on their lives. Some common examples of non-economic losses include pain, emotional suffering, or reduced quality or enjoyment of life.
How Does the Law Define Emotional Distress?
Even if you do not sustain physical injuries in a car accident, it can be incredibly traumatic and put you at risk of developing an emotional disorder. If you witnessed severely injured people being pulled from their cars or saw a death, suffering from psychological aftereffects is not uncommon. The emotional damage victims suffer can be just as impactful to their lives as physical injuries. Emotional distress is as any emotional impact an individual suffers in a particularly distressing situation like a car accident. Every accident victim is unique, and being in a car accident will impact everyone's emotional and mental state differently. Someone involved in a motor vehicle collision may find it difficult to get behind the wheel again or even ride in a car as a passenger. Panic attacks, depression, and potential feelings of guilt or hopelessness brought on by the accident can make it difficult for you to accomplish day-to-day tasks. If you were in a car accident and are experiencing emotional distress, loss of enjoyment in life, or depression due to loss of companionship, discuss these feelings with your doctor to receive proper treatment as soon as possible. Not only will speaking to your doctor help you heal from emotional trauma sustained in the aftermath of a crash, but it can also provide evidence to support your car accident lawsuit.
What Does Emotional Distress Following a Car Accident Look Like?
Identifying the specific emotional stress that stems from your car accident is the first step you should take to claim compensation for emotional distress. If you had a diagnosis of depression before the accident happened, it is unlikely that you can claim compensation to cover the cost of treating it. You have the right to be compensated for emotional or psychological distress directly related to the accident. You can only receive compensation for the cost of treating depression if you can prove that it is a new diagnosis. Examples of emotional distress or disorders that can arise in the aftermath of a car accident may include:
Post-traumatic stress disorder
A sudden collision between two vehicles is chaotic and can be mentally scarring. This mental and emotional suffering only grows for accident victims who sustain severe injuries or become trapped in their car in the middle of traffic.
PTSD
can interfere with your daily life in more ways than one. It can make it difficult to get behind the wheel or even drive past the location where the accident took place. In severe cases, people with PTSD experience triggering flashbacks and must relive the accident.
Anxiety
Feeling unexpectedly tense or having new or increased
anxiety
after a car accident is common. On the surface, experiencing feelings of anxiety may seem to have little or nothing to do with the accident. You may feel uncomfortable when you hear a sudden loud noise and not even realize that this trigger relates to the car accident. Working with a qualified therapist is the best way to ensure that anxiety developed in the aftermath of a motor vehicle crash doesn't interfere with your everyday life in unexpected ways.
Depression
After a car accident, you may feel that your life will never improve.
Depression
may impact your ability to sleep, eat, or perform tasks at work. It might also make you reluctant to socialize or engage with loved ones, further contributing to depressive feelings and thoughts. Sustaining injuries that have upended your life can intensify symptoms of depression and make it difficult to complete everyday tasks. If you're experiencing a diminished quality of life, seeking the help of an experienced therapist who can diagnose your condition is the only way to determine if the emotional pain you're suffering from is tied to the car accident. Obtaining a diagnosis by a medical professional will also be crucial in proving any claims for pain and suffering you make in your car accident lawsuit.
Steps You Should Take if You Suffer an Emotional Injury After a Car Accident
Taking immediate action to protect your health and rights after a motor vehicle collision is crucial. If you think your emotional or mental well-being has suffered after being involved in a car accident, your priority should be to seek help from a mental health professional. Getting the help and treatment you need will not only put you on a path toward recovery, it can also create evidence that supports your emotional distress claim While keeping track of everything going on after a car crash can be difficult, you should do your best to write down all relevant information about your physical or emotional injuries. Keeping a log that details your experience will make it easier to assess how you felt in the aftermath of the crash, even weeks or months down the line. Following the recommended treatment plan set out by your mental health professional and medical team is essential to your recovery. Whether or not you adhere to this plan can contribute significantly to the outcome of your case.
How to Prove an Emotional Distress Claim
Establishing emotional distress in your car accident case often involves backing up your claims. Putting your trust in one of our experienced personal injury lawyers can help you determine the extent or severity of the emotional impact a car accident has left on your life. Building a case to sue for emotional distress can become complex. To strengthen your claim:
Document your experience: Medical records or reports often serve as evidence to support claims for physical injuries; however, emotional suffering isn't as easy to detect. Determining the severity of the emotional impact a car crash has on a victim's life varies greatly from person to person. Maintaining medical and work records, keeping a personal journal, or logging an irregular sleep schedule can help build your claim. Submitting statements and evaluations by a mental health professional or medical provider that has treated you for symptoms of emotional distress may also be beneficial in establishing your claim. Witness testimony on your well-being and the impacts of the accident on your everyday life can serve as another critical piece of evidence in your case.
Speak with an auto accident attorney: Before you file an emotional distress claim, you should seek advice from a knowledgeable personal injury lawyer who can help build your case by collecting evidence of emotional distress on your behalf. Partnering with an experienced car accident attorney can alleviate some stress from the situation and allow you to better understand if you should seek compensation for emotional suffering after a car accident.
What Types of Emotional Distress Claims Exist?
The infliction of emotional distress can be divided into two different categories: intentional and negligent.
Negligent Infliction of Emotional Distress
When the defendant commits an act that causes unintentional emotional distress to the victims, it is considered a negligent infliction of emotional suffering. Most automobile accidents are caused by negligence. An example of this might be if the other driver breaks the law or violates a statutory duty by texting while driving or running a red light. You do not need to sustain physical harm to file this type of claim. Instead, you must prove that an emotional injury occurred and resulted directly from the negligence of the at-fault driver.
Intentional Infliction of Emotional Distress
If another driver purposefully collides with your vehicle in an act of road rage, their actions may be interpreted as intentional infliction of emotional distress. When the defendant's behavior in a car accident case is especially shocking or extreme, the court may conclude that they intentionally or recklessly inflicted emotional harm upon the victim.
What Compensation Can You Claim for Emotional Distress Following a Car Crash?
Quantifying the emotional impact of an accident is usually complicated. When it comes to a
personal injury claim
, however, you must determine the monetary cost of the emotional distress caused by the at-fault party. The process for calculating the damages available in your case for emotional distress doesn't involve an exact formula. It will vary considerably based on methods used between the insurance company, attorneys involved in your case, and the court. Consulting with a skilled auto accident lawyer can give you the best chance at recovering fair compensation for emotional distress you suffer after a car accident. Some common costs victims of emotional distress claims following car accidents may include:
The financial cost of seeing a mental health professional or taking prescription medication to manage symptoms of emotional traumaƒ
Missing wages or the loss of a job due to emotional distress
Loss of quality of life because of your car accident injuries
Recovering compensation for emotional distress after a car accident will depend on the type of insurance policy coverage carried by the liable driver and your attorney's ability to argue the cause of emotional distress and the impact symptoms of mental anguish have had on your life. Reaching out to a lawyer who has the right resources and experiences can help you better understand the type of damages you may pursue in your claim.
Our Compassionate Car Accident Attorneys Are Here to Help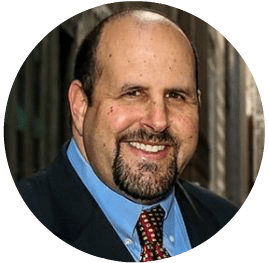 Most people feel anxious, overwhelmed, and unsure of their next steps after a car accident. Instead of attempting to handle your legal claim on your own, you should consult with an
experienced auto accident lawyer
who can increase your chances of receiving full and fair compensation for your emotional distress. Our lawyers understand that emotional and mental suffering can be just as detrimental to a victim's well-being as physical injuries, which is why we dedicate ourselves to building strong cases on behalf of our clients. Don't hesitate to call our office today for your free consultation with one of our auto accident attorneys!
---
Abels & Annes
100 N LaSalle St #1710 Chicago, IL 60602 (312) 924-7575