What Does Liability Insurance Cover if You're Not at Fault?
What does liability insurance cover if you're not at fault? If one driver causes a car accident that leads to damages and losses for another driver or passenger, they are legally liable for those damages. They must replace what they damaged and fix the harm they caused the accident victims.
Typically, most drivers have liability auto insurance to cover the costs of such an accident. In fact, in all states, drivers legally must have some way to pay for the damages they cause up to a certain amount. Usually, drivers comply by carrying liability insurance coverage on their vehicles. Reach out to a car accident lawyer.
What Does Liability Insurance Cover in an Accident?
Liability insurance doesn't cover the insured driver. Instead, it only covers damage and injuries from accidents the policyholder causes. So, if another driver hits you and it's their fault, their liability insurance coverage should cover the damage to your car and your medical bills.
Bodily Injury Liability
Bodily injury liability covers you and your passengers in an accident that wasn't your at-fault accident resulting in injuries. Bodily injury liability will pay for medical expenses, pain and suffering, and lost wages due to the inability to work while recovering from injuries.
It covers medical expenses such as:
Ambulance services
Emergency room bills
Surgeries
Prescriptions and necessary over-the-counter medications
Medical devices and equipment
Physical therapy
It covers lost income, including:
PTO
Wages
Tips
Commission
Bonuses
Overtime
This applies to time missed from work for your physical recovery while in the hospital and attending medical appointments.
Liability insurance should cover pain and suffering and other non-economic damages:
Mental anguish
Humiliation
Scarring and disfigurement
Loss of consortium
Loss of enjoyment of life
Property Damage Liability
Property damage liability insurance covers damage to your property, usually your car, but it can include items inside the vehicle. It pays to repair or replace the lost or damaged property in a car accident.
Drivers need both bodily injury and property damage liability insurance to protect themselves and others on the road.
Liability Insurance Formula
Liability insurance limits typically take the form of three numbers separated by slash marks. For instance, a driver might have 50/100/50 liability coverage.
The first 50 translates to $50,000 for bodily injury coverage per person covered by the policy. The 100 represents $100,000 of bodily injury coverage per accident. The final 50 refers to the amount of property damage liability per accident, which will also be $50,000.
Bodily injury liability is per person, but property damage liability is per motor vehicle accident. So, for example, even if the at-fault driver hit three people and three cars in the same accident, their insurance will only cover them for up to $100,000 for the bodily injuries of the people they hit ($100,000 maximum) and only up to $50,000 for all three of the vehicles.
Under these circumstances, they will probably max out the policy. The at-fault driver can be personally liable and possibly face a lawsuit for any remaining damages the liability insurance policy did not pay.
When car accident claims involve multiple victims, you should always secure the representation of a skilled attorney. With so little compensation to go around from liability insurance alone, you want to ensure that you maximize your compensation.
An Auto Insurance Policy is a Legal Contract
An auto insurance policy is simply a contract between two parties. In layperson's terms, it's an agreement between the auto insurance carrier and the person who owns or leases the vehicle. In return for on-time premium payments, the carrier agrees to cover claims and damages detailed in the contract. As such, auto insurance policies generally fall under contract law.
The terms of a contract govern the agreement unless certain terms go against the law. All parties to the agreement must abide by what they agree to in the contract. No party has an obligation to do anything other than what is within the contract.
An insurance contract must contain:
Conditions or requirements of the insured, such as timely reporting of a loss or paying the premium
Limitations, such as the maximum amount an insurer will pay on a specific type of claim
Exclusions explain what is not covered by the policy
Contracts, especially insurance policies, are extremely specific, with the purpose of protecting each party. One way they are specific is they name each covered vehicle. Only the vehicles covered by the policy are the ones that the insurance carrier is responsible for paying claims on.
Filing a Liability Claim on the Other Driver's Policy
If another driver is negligent in causing a car accident, victims can file a liability claim against that driver's insurance policy. Sometimes the insurance company will offer a settlement to the claimant, and sometimes, they do not.
If they don't, or they offer one that the claimant feels is unfair, the claimant has the right to hire an attorney and file a lawsuit to recoup their damages and losses. However, if the claimant or their attorney can show the court that the other driver was at fault and has the liability insurance to pay the claim, they can still recover compensation.
It's common for some insurance companies to delay the processing or payment of claims to protect their bottom line, all the while hoping some claimants forget about or drop their claim. What options are available for people facing this situation?
Options for Getting Damages After a Car Accident
Individuals with their own auto insurance policy (not just liability) may file a claim under their collision coverage. This might be faster than dealing with the at-fault driver's insurance company if they are contesting fault.
Collision coverage is, in most states, an elective type of coverage. It is coverage that pays for damages to the insured's vehicle if it sustained damage in an accident, whether it be a collision with another vehicle, a light pole, or even a building.
Collision coverage is only for the vehicles listed on the policy, and individuals can use this coverage regardless of who is at fault in the accident. Policyholders select the amount of collision coverage they want and also their deductible. If they file a claim under their collision coverage, their insurance company is contractually bound to pay up to the amount their coverage is in place for, minus the deductible.
The drawback to going this route and filing a claim on the collision policy is that the driver must pay their collision deductible to get car repairs. Whereas, if the driver files with the at-fault party's insurance, they will not have to pay a deductible. For example, if a driver has elected a $500 deductible and their own insurance company determines that their car has $2,000 worth of damages, the insurance company will only pay $1500. Although, they do have the option to seek the amount of their deductible from the at-fault driver's insurance company.
No Collision Coverage or a Low Settlement Offer
For car owners who do not have their own collision coverage or do not want to accept a low insurance settlement, there is always the option to file a lawsuit against the at-fault driver to pursue compensation for their damages.
These damages can include:
Property damage, such as car repairs or the cost of purchasing a new vehicle based on the blue book value of the damaged vehicle
Towing
Car rental
Medical bills
Pain and suffering
In these cases, the injured party sues the at-fault driver, not their insurance company. The auto insurance carrier has an obligation under their contract to the defendant but not directly to the plaintiff (injured party). Their insurance policy with the defendant makes them obligated to defend their insured and pay any amounts they are liable for up to the policy amount for each coverage type.
For parties who decide to go through with a lawsuit, they must prove that the other driver caused the accident and the actual monetary cost of the accident, such as repair estimates from a reliable mechanic and proof of other damages. This establishes that the defendant is liable for compensating the plaintiff and for how much.
Many drivers want to rush to court, as they are angry about what happened in the accident and want to confront the driver. This is not a good reason to initiate litigation. If you can resolve the matter through insurance, you generally should.
On the other hand, some drivers want to avoid court at all costs, which often means accepting compensation from an insurer that is too low and walking away. This can be highly detrimental to their financial future.
Further, if the at-fault driver had no insurance or a very basic type and amount of coverage, it might not be worth filing a lawsuit. The good news is that when you work with a car accident attorney, they can help you assess all of your options and select the one that best suits your situation and your goals. Your attorney can advise you when litigation is appropriate and they will handle the entire process for you.
Filing a Claim and Pursuing Litigation
Many drivers are unaware of this option, but they can file a claim with their insurance policy and file a lawsuit to cover the rest. However, drivers cannot double collect from both insurance companies for the full amount.
For example, suppose the car owner's insurance company paid $2000 after the vehicle owner paid $500 for their deductible. In that case, the driver might seek $500 from the at-fault driver for their deductible. The driver's auto insurance company may pursue subrogation with the at-fault driver's insurance company for the remaining $2000, but that generally doesn't directly involve the drivers of either vehicle.
Use Caution When Reporting an Accident to the Insurance Company
Most car insurance companies require that their insureds and claimants report any accidents or claims to them as soon as possible. Knowing how to communicate with them before calling can benefit your claim. The best thing to do is have a car accident lawyer on board already, and let them inform the insurance company of the accident.
The insurance agents and claims adjusters will likely seem sympathetic, concerned, and helpful. Injured motorists must remember that their job and goal is to pay a minimum on each claim they settle. After all, less money spent on claims means more to their bottom line.
Injured individuals should always tell the truth about their accident or claim, but they should be very mindful of how they describe the circumstances. Often, the insurance company and its claims adjusters will try to blame the accident on the injured party's own actions to avoid their own liability.
Be cautious not to provide information that the insurance company can twist for their own interests, and don't provide any more information than is necessary or asked. Also, remember to describe only the facts of the accident. Making additional statements or commentary can impede the success of the case.
Insurance communications can make or break a claim, so it's best to hire a seasoned car accident attorney first before speaking with the insurance company. This way, they can report the claim and handle all communications with the insurance company and claims adjuster. Doing so will significantly decrease your chances of innocently and unknowingly jeopardizing your claim.
Seek Help From an Experienced Car Accident Lawyer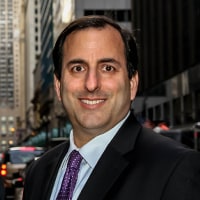 Suppose you were recently involved in a motor vehicle accident. In that case, you need the knowledge and experience of a skilled personal injury lawyer. Depending on the insurance coverage of the at-fault party and your own insurance coverage, your claim can quickly become complicated.
No one wants to deal with a complex car accident injury claim while trying to recover physically, so always leave this process to an experienced car accident attorney.
You have legal rights and options that can make your situation better. Take the necessary steps to learn more about them and begin exercising them today.