If you suffered injuries due to the negligence or recklessness of another driver, you may discuss depositions with your car accident attorney. This can be about you completing a deposition to provide information, but more likely than not, your attorney will depose other drivers in the accident to collect evidence for your case
The term "deposition" is one you might see on a courtroom or crime-related television show or movie, and it causes many people a good deal of anxiety. A deposition, however, is a normal part of the legal process – it happens in most cases and does not mean that you are at fault or viewed negatively. There is no reason to worry about your deposition, as your experienced car accident attorney will help explain the deposition process to you, answering questions to reduce any stress you might be experiencing about the process.
In this article, we'll explore what a deposition is, the various types of depositions, and how they will help to influence the outcome of your car accident case. This should help you better understand the process of depositions related to car accidents. If you suffered injuries in a crash, reaching out to a car accident attorney as soon as possible supports the best outcome of your case. Connect with a local car accident attorney to discuss your accident.
What Is Discovery?
A deposition is a part of the overall discovery phase of a case. Discovery happens in the early stages of the legal process when both parties – the plaintiff and the defendant – can explore the evidence that the other side has in the case. While you might think that if you have evidence the other party does not, and you can exploit it to give you a competitive advantage, this is not the case in civil court.
Each party has access to all evidence and information in the case to determine each party's position with all the facts in mind. This is how the system achieves justice, and while you might think it is odd to share important information that might harm your case with the other side, you can rest assured that the defendant's attorney will do the same with you to even the playing field.
The purpose of discovery is to allow each side to request and review the necessary evidence to support the claim or defend the case. A car accident case will generally involve many discovery methods, including depositions, requests for admission, requests for production, and interrogatories.
How Depositions Work
A deposition is when a witness provides sworn testimony in a setting outside of court. One side arranges to obtain testimony from the other side to learn more about the case. All parties involved in the case can question the witness. During the process of questioning, the attorney of the witness cannot coach them on how to answer. This does not mean that your attorney cannot discuss the deposition with you and what questions you might encounter beforehand, as we'll discuss below.
A witness can voluntarily testify within a deposition. If they refuse to testify, the court can compel the witness to testify in the deposition. The two most common depositions in car accident cases are oral and written depositions.
In an oral deposition, the deposed witness is the deponent, and the attorneys for all interested parties will be present, alongside a person qualified to administer oaths. While in the past, a stenographer would always be present to transcribe the deposition, nowadays, you will most likely have the testimony recorded and transcribed using a smartphone.
Given the pandemic, depositions often happen electronically via video conference, telephone, or other means. All interested parties must receive a notice of the deposition and the subpoena so that all parties involved have an equal opportunity to participate.
Written depositions collect evidence from the parties involved in a way that allows more time to respond. With written depositions, the party submits a set of written questions to the answering party – the deponent. The deponent then produces written responses to the questions asked.
Generally, lawyers consider written depositions less valuable than live witness testimony, as you cannot ask follow-up questions to collect further evidence to support your case. It is more common for parties to use interrogatories for written answers.
In some circumstances, lawyers can introduce the contents of depositions at trial. This includes instances when the witness cannot testify in court. Further, lawyers can use depositions in court if the witness says something that goes against their interest in the deposition or if the witness says something different in court than they said in their deposition.
Lawyers usually use depositions to collect influential pretrial information.
Evidence in Depositions Can Impact Settlement Negotiations
After the deposition, each party has an opportunity to completely review the transcript or recording. Your lawyer can identify any errors in the transcription and determine how to proceed with the case with the new information obtained. Your attorney will often present you with an evaluation of how the deposition might impact your case and how it possibly changes the strategy they will adopt moving forward.
Often, the initial deposition will lead the parties to require additional depositions to collect follow-up information. The process can take time, and your attorney's review of the information and its legal implications will impact the course of negotiations significantly. Each time your lawyer collects additional information supporting your case, the better chance that your attorney can negotiate a favorable settlement in your case.
Agreeing to a settlement before trial is advantageous for many reasons. Within the context of the pandemic, cases are taking an increasingly long amount of time to go to trial, with many courts having delays of a year or more before a trial takes place. Cancellations, rescheduling requests, and other delays can push this even longer before a hearing. The trial may not end in a final decision, or someone might file an appeal that requires additional legal fees, negotiations, and potentially another trial.
Winning an award in court does not necessarily mean that you will receive the compensation the court ordered. If you look online for judgment enforcement attorneys in your area, you will find quite a few. These attorneys exist because even when parties lose a case and have orders to pay a rightful claim, they sometimes refuse to do so. The process of enforcing a judgment can be costly and might not be successful.
On the other hand, a settlement often results in compensation sooner, but you want to ensure a fair settlement. You want an experienced car accident lawyer handling all of your settlement negotiations during the pretrial process.
If the Other Side Sees You Have a Strong Case, They're More Likely to Settle Fairly
Through a well-conducted deposition, your lawyer can collect evidence that can lead to a fair settlement. When the other side learns about strong witness testimony regarding liability or your injuries, they are more likely to settle than take chances at trial. The same is true when your attorney learns information from a deposition that hurts the defendant's position.
Your lawyer can prepare you or other witnesses for depositions, so you present the strongest possible evidence. Going to trial is risky, and most insurance companies do not want to take that risk. Their lawyers will rather negotiate a settlement out of court, and deposition evidence can increase their settlement offers.
If You Cannot Settle, Depositions Can Influence the Outcome of a Trial
When pretrial settlement negotiations lead to no agreement, the contents of the deposition might be helpful at trial. Sometimes, depositions may influence the outcome of the case.
The circumstances when a lawyer can use depositions at trial include when a witness cannot testify in court. It is common for court dates to be delayed or rescheduled, and sometimes a critical witness might fail to make it to trial. You might not attend due to circumstances beyond your control, such as complications of your injuries. When you or another witness cannot make it to trial, a lawyer can admit the deposition as evidence. Admitting the deposition of an opposing party into trial can inform the judge and jury what they said.
A deposition can also hold witnesses to their story. For example, a witness for the defense might admit in a deposition that they saw the defendant driver speeding and swerving before crashing. In court, they might change their tune and say the defendant driver appeared to follow traffic laws. Your lawyer can use their deposition testimony to impeach them at trial and introduce their initial version of what happened.
If you cannot attend the trial for an unforeseen reason, your deposition presents your side of the story in court. Given the potential importance of your deposition, it is crucial to effectively prepare for whatever questions the opposing attorneys might ask.
Your Attorney Can Prepare You for a Deposition
The fact that your deposition might serve as evidence at trial means you should always effectively prepare for the deposition. As noted above, your attorney cannot actively advise you on how to answer during the deposition. However, they can prepare you. This includes considering what questions the opposing party might ask and how to best present the facts and circumstances of your accident to support your case.
First, you should understand that a deposition is under oath. This means that you should never lie, as you can face serious consequences if the opposing party discovers false information. You should also never answer questions that you do not know the answer to. It is acceptable – and expected – for deponents to answer many questions with "I don't know" or "I'm not sure." Never fill in gaps of information, as this might hurt your case.
You should also make sure to verbalize all of your answers. This ensures the court reporter or recording device picks up everything. It might not translate correctly to the transcription if you nod or shake your head.
Your attorney will also help you understand what the opposing attorney cannot ask you. If you go into a deposition without the assistance of an attorney, the opposing attorney can take advantage of this. There are certain areas and topics that the attorney cannot inquire about, and without coaching from your attorney beforehand, you won't know what not to answer. Answering improper questions or sharing too much information can be detrimental to your case.
Depositions might seem intimidating, but they do not have to be with the proper legal guidance. Act professionally and politely, and do your best to answer all questions honestly and openly. If you have a strong case, a deposition will only strengthen it further.
Having the Right Car Accident Lawyer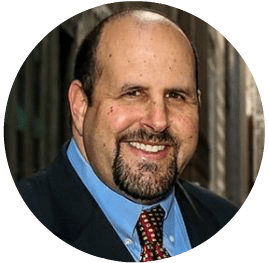 Perhaps the most critical factor in your car accident case is your attorney. Choosing a lawyer with litigation experience is critical, as they will know how depositions and other pretrial litigation works. Most car accident cases settle directly with insurance companies, though some require a personal injury lawsuit. You want a lawyer who will not hesitate to pursue litigation – and depositions – when needed.
When you meet with an attorney for your initial free case evaluation, do not hesitate to ask about their litigation experience. You can ask them how those cases resolved and whether they are comfortable with the discovery process, including depositions. This information can help you choose the right car accident attorney for your case.
If the defendant calls you for a deposition, do not panic. Instead, prepare for the deposition with the help of your attorney.
---
Abels & Annes
100 N LaSalle St #1710
Chicago, IL 60602
(312) 924-7575