​What Are the Most Common Types of Motorcycle Accident Injuries?
Motorcycle accidents frequently lead to debilitating, permanent, and sometimes deadly injuries. The main reason why motorcycle crash injuries are so severe is that riders have minimal protection on a motorcycle.
Except for their helmets, motorcycle riders experience direct exposure to their surrounding environment, including the ground. Therefore, a motorcycle rider may fall off their bike, strike the ground directly, and suffer serious injuries in a violent crash. Even when motorcyclists wear helmets, those helmets can crack in a forceful collision, leading to traumatic head and brain injuries.
If you suffered a head injury or other serious injury in a motorcycle accident, you should seek prompt medical treatment right away at a hospital emergency room or urgent care facility. In addition, you should talk with a motorcycle accident attorney in your area as soon as possible. Your lawyer can discuss your accident circumstances with you and determine your eligibility for filing a personal injury claim or lawsuit.
In addition, if you file a claim, your attorney can assist you with every step of the process, including engaging the at-fault party's insurance company during settlement negotiations. Your lawyer can then help you bring your case to a successful resolution, either through a favorable settlement, jury verdict, or binding arbitration award.
Schedule a Free Initial Consultation
How Do Motorcycle Accidents Happen?
Motorcycle accidents frequently occur when drivers violate traffic laws and commit other errors. However, in some circumstances, these crashes happen when construction companies or municipalities, including cities and counties, fail to maintain their roadways properly and safely. For example, the construction company or municipality might fail to repair deep roadway potholes or cracks within a reasonable amount of time.
Arguably, the most common cause of motorcycle crashes is driver negligence. Negligence can take many forms, and when people drive unreasonably under the circumstances, they may cause serious motorcycle crashes and injuries.
First, other drivers cause motorcycle crashes when they violate traffic laws. For example, a driver might fail to yield the right-of-way to a cyclist at a traffic intersection, exceed the speed limit, or aggressively weave in and out of busy highway traffic, cutting a motorcyclist off in the process.
Road rage is another common cause of motorcycle crashes. Drivers exhibit road rage when they are in a hurry and react inappropriately to roadway circumstances that arise. In many cases, enraged drivers engage in reckless driving maneuvers, such as tailgating, speeding, and failing to use turn signals. As a result, they may negligently cause their vehicle to strike a cyclist, bringing about serious injuries.
Other motorcycle accidents happen when people drive while under the influence of alcohol or drugs. A driver is legally intoxicated when breathalyzer evidence shows their blood alcohol concentration (BAC) to be at least 0.08 percent. Drivers under 21 years old and commercial vehicle operators (like tractor-trailer, 18-wheeler, and big rig operators), must follow stricter laws.
A conviction for DUI can lead to severe criminal penalties, including fines and jail time. In addition, the offending driver may need to pay civil damages—usually through their motor vehicle insurance company—to a motorcycle accident victim to compensate them for their injuries.
Drunk driving significantly affects a driver's vision and depth perception. An intoxicated driver may also have difficulty using their reflexes or stopping their vehicle in time to avoid a motorcycle crash.
Next, some motorcycle accidents happen when people drive in a distracted manner. Drivers become distracted when they fail to observe the road—or when they fail to use their rearview and side view mirrors while driving or pulling out of parking spaces. Electronic devices, including cellular phones, tablets, stereo systems, and GPS navigation systems, may all prove distracting for drivers in certain situations.
When a driver turns their head away from the road or fails to look in their mirrors regularly, they may not see an approaching motorcyclist, cutting them off and causing serious accidents and injuries.
Motorcycle crashes may also result from fatigued driving. Commercial truck drivers and big rig operators are especially susceptible to fatigue since they often drive for long hours on end.
In fact, the trucking companies that employ these individuals often incentivize their drivers to drive for long hours. When drivers feel fatigued, they may experience limited concentration, an inability to focus, and delayed reaction time, causing them to negligently hit a motorcyclist.
At other times, motorcycle accidents do not result from negligent driving. Instead, they happen because of defective motorcycle parts, including handlebars, steering mechanisms, and braking components. Product manufacturers have a duty to test their products before making them available to the public for purchase.
When a motorcycle part leaves the factory in a defective condition and causes a motorcycle to malfunction while on the road, a cyclist may suffer injuries in a single-vehicle accident due to the defect. In that instance, the injured cyclist can assert a product liability claim against the responsible product distributor, designer, manufacturer, or other entity in the product distribution chain.
Finally, some motorcycle crashes occur because of defective roadway conditions. Municipalities, including cities and counties, as well as construction companies, have a duty to maintain roadways in a safe and careful condition at all times. When they fail to make the necessary repairs within a reasonable timeframe, serious accidents may occur.
Common defective road conditions include deep cracks, potholes, grooved pavement, and spalling, all of which may dislodge a rider from their motorcycle while riding. When a cyclist suffers injuries due to a roadway defect, they can assert a legal claim against the responsible municipality or construction company.
However, when taking legal action against a municipality, a motorcycle rider may have to follow certain notice provisions. These notice timeframes are generally very short. Therefore, you should take appropriate legal action right away, or you may inadvertently jeopardize your right to recover monetary damages in your case.
Types of Motorcycle Crashes
When motorcycle crashes happen, riders may suffer debilitating injuries, especially if they fall on the ground with a significant amount of force. One factor that determines the injuries an accident victim suffers, as well as the monetary compensation they receive, is the type of crash that occurs.
One common type of motorcycle accident is a rear-end collision. This type of accident happens when a driver negligently causes their vehicle to hit the back of a motorcycle. These rear-end collisions are common at traffic intersections or on highways when an abrupt traffic slowdown occurs.
Another common motorcycle crash is a head-on collision. In these types of accidents, the front of another vehicle hits the front of a motorcycle traveling in the opposite direction. When these accidents happen at high speeds, they are most likely to cause life-altering or fatal injuries for one or both vehicle operators.
Another type of motorcycle crash is a sideswipe accident, where the side of one vehicle brushes up against the side of a motorcycle. The force of a sideswipe crash may push a cyclist off the road or onto the ground.
Finally, some motorcycle crashes are T-bone collisions—or broadside accidents. These accidents happen when the front of another vehicle hits the side of a motorcycle, resembling the shape of the letter T. In these types of accidents, a cyclist may immediately fall to the ground, or the motorcycle may overturn, causing the rider to land on their head, neck, or back.
If you suffered injuries in any of these motorcycle crashes, you should promptly take the legal steps you need to recover the monetary compensation you deserve. A knowledgeable motorcycle accident attorney in your area can help you file your claim or lawsuit and maximize the total monetary award you receive for your injuries.
Injuries That Riders Commonly Suffer in Motorcycle Crashes
The injuries that a motorcyclist suffers in a crash will depend upon various factors, including the speeds of the vehicles—and whether the cyclist falls off their bike during the accident. Other factors include how the accident victim falls to the ground and which body parts hit the ground. Generally speaking, the more forceful a motorcycle collision, the more likely it is that a cyclist will suffer permanent or fatal injuries in their crash.
Some of the most common motorcycle accident injuries include:
Road rash injuries
Full or partial paralysis
Traumatic head injuries
Bone fractures
Rib fractures
Internal organ damage
Soft tissue injuries
Death
After a motorcycle collision, you should promptly seek medical treatment. Otherwise, relatively minor injuries can become far worse as time progresses.
In a hospital emergency room, a medical provider can determine the appropriate medical diagnosis after physically examining you. They can also order MRIs, X-rays, and brain scans, to assist with their diagnosis.
While you focus on attending medical appointments and getting the medical care you need, a skilled motorcycle accident attorney in your area can start gathering essential documents and assembling a settlement demand package on your behalf. Your lawyer can then send this demand package, along with a settlement demand letter, to the insurance company.
Recovering the Monetary Compensation You Need in Your Motorcycle Accident Claim or Lawsuit
Motorcycle accident victims frequently have high medical bills and other accident-related expenses. They might also have to miss time from work or even switch careers due to the injuries they suffered. Expenses can pile up quickly, and accident victims are often unsure of what to do or where to turn. In those circumstances, a skilled motorcycle accident attorney can benefit you in your case.
Your motorcycle accident lawyer can help you satisfy the legal elements necessary to prove your case and recover monetary damages. The ultimate damages you receive via a personal injury settlement or jury verdict will depend upon the extent of your injuries, the scope of your medical treatment, the cost of your treatment, and other related factors.
Accident victims can pursue monetary compensation for their:
Past and future related medical expenses
Lost earnings
Loss of earning capacity
Loss of the ability to use a body part
Loss of life enjoyment
Loss of spousal companionship
Permanent disability or disfigurement
Moreover, if you lost a loved one in a motorcycle crash that resulted from another driver's negligence, you may be eligible to assert a wrongful death claim or lawsuit seeking various damages. A motorcycle crash attorney in your area can help you determine which of these damages you may recover for your injuries—or for your loved one's injuries, in the case of a wrongful death claim. They can then take the necessary legal actions on your behalf to maximize your overall monetary award.
Talk With an Experienced Motorcycle Accident Attorney Today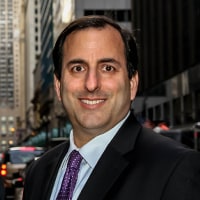 If you sustained injuries in a recent motorcycle crash, you should act quickly. Waiting too long to retain skilled legal counsel may prevent you from recovering the monetary compensation you deserve. This is because of the relatively short statutory time deadline in motorcycle accident cases.
Crash victims only have two years from their accident date to file a motorcycle accident lawsuit seeking monetary recovery. Absent extraordinary circumstances, if a cyclist files their lawsuit belatedly, they will unlikely recover any monetary damages for their injuries.
Sometimes, accident victims feel that they have a simple case and that they can negotiate with the insurance company on their own. This is nearly always a mistake. Insurance companies are for-profit businesses that will exploit any reason not to pay you the compensation you deserve.
Once you have experienced legal counsel on board in your case, your attorney can start advocating for you. Specifically, they can file a claim on your behalf, handle all negotiations with insurance company adjusters, and pursue the fair monetary damages you deserve. If the insurance company refuses to compensate you fairly, your lawyer can file a lawsuit in court and represent you in all courtroom proceedings, including your civil jury trial.
Your personal injury lawyer will do everything they can to maximize your total monetary recovery for the motorcycle-accident injuries you suffered. Start the legal process today with a free consultation.