How Do Car Accident Settlements Work?
Car Accident Settlements
Experiencing a serious car accident is a traumatic event that can leave you with devastating injuries and mounting medical bills. When the reckless actions of another driver change your life, you deserve justice. If your accident was not your fault, you should not have to pay for your injuries out-of-pocket. A
car accident lawyer
at
Abels & Annes, P.C. Personal Injury Lawyers
can help you determine your best course of action for pursuing compensation. If you suffered serious injuries due to a negligent driver, consider contacting a car accident lawyer as soon as possible. More than likely, after talking with you and investigating your accident, your car accident lawyer will
estimate your damages
—the amount the at-fault driver's insurance company owes you. Your car accident lawyer will proceed by reaching out to the liable insurance company and starting settlement negotiations. It's generally in the best interest of everyone involved to settle the case out of court, because trials quickly grow expensive—but sometimes insurance companies will think that the risk of going to trial outweighs the cost of a reasonable settlement. They may not take you or your claim seriously and may offer you a lowball settlement. A car accident lawyer with the right experience and evidence may convince the insurance company that such tactics will cost them more than a reasonable settlement offer, and allow you to avoid the delay and uncertainty of a trial as well as the trap of a lowball settlement. In a nutshell, that's how settlements work—with the plaintiff's lawyer trying to cover his or her client's expenses, and the insurance company lawyer trying to protect his or her client's bottom line. If they cannot come to an agreement, they may proceed to trial, where a judge or jury may decide the outcome.
Why You Deserve Compensation
The time
immediately following a car accident
is probably one of great stress for you and your family. Your injuries may prevent you from returning to work or from ever returning to a career you once loved. Depending on the severity of your injuries, you may require a lifetime of medical and personal care. Examples of catastrophic injuries possible from a serious car accident include:
Spinal cord injuries
- The spinal cord sends and receives messages to and from the brain that controls sensation and movement. When the spinal cord becomes injured in a car accident, you can feel little or no sensation or control movement below the point of injury. The resulting paralysis may require a power chair for mobility, home modifications for the power chair, and accessible transportation. A patient will need to replace the power chair and accessible van or other types of transportation throughout the patient's lifetime. Other expenses can include hospital bills, doctor visits, therapies, medications, and personal care at home or in a facility. Experts estimate the total
costs associated with a spinal cord injury
can reach millions of dollars every year.
Traumatic brain injury (TBI)
- The
Centers for Disease Control (CDC)
define a TBI as a bump, blow, or sudden jolt to the head or a penetrating head injury that disrupts normal brain function. A severe TBI from a car accident can leave you or your loved one with damage that affects:
Cognitive function: Your loved one may experience memory loss and have trouble focusing their attention.
Motor function: A patient with severe TBI often experiences muscle weakness and poor balance.
Sensation: Patients with severe brain injury experience problems with hearing, vision, taste, and touch.
Behavior/emotion: Changes in your loved one's disposition are possible with a severe TBI. Depression and anger outbursts are common.
Your loved one may need more care than you can provide. Placing them in a
skilled nursing facility is expensive,
with an average cost of $8,365 per month. These are just two examples of the types of catastrophic injuries that can change your life forever. A personal injury claim is your right under Illinois law, and if you or your loved one suffered a severe injury due to a distracted, drunk, or otherwise negligent driver, a lawyer can help you recover compensation. While each case is different, you may qualify for compensation for your medical bills, lost wages, and pain and suffering.
Personal injury lawyers
understand what an emotional time it is for you and they strive to keep you informed and to treat you with compassion.
Insurance Companies and Your Accident Injuries
When an accident places you in a hospital bed, an insurance company may offer you a settlement. The amount they offer may seem like a solution to your financial anxiety and stress. No matter how tempting the offer is to you, do not accept it. Chances are the amount is not enough to cover your future medical needs. Once you accept a settlement offer, you forfeit your right to pursue civil litigation later should your medical condition worsen. There is simply too much at stake for you to take on insurance companies alone. Allow a car accident lawyer to negotiate a fair settlement on your behalf. There is no way of knowing the outcome of your case. Your legal team must prove the responsible party neglected to exercise a duty of care. Upon careful review of the evidence in your case, your lawyer can determine the best course of action for you. Examples of important evidence that can help your case include:
Police reports.
Witness statements and contact information.
Accident scene photos and video.
Most personal injury claims settle out-of-court. If your personal injury lawyer cannot secure a fair settlement through negotiation, they must express readiness and willingness to go to trial. When you know you have legal protection protecting your best interests, you can better focus on your health and recovery.
The Statute of Limitations
State law restricts the amount of time allowed to file a civil action. This is true not only for personal injury lawsuits, but also for cases involving wrongful death. If you lost a family member due to a negligent driver, discuss your case with a personal injury lawyer now. You may be entitled to compensation for the decedent's final medical expenses, funeral and burial costs, loss of income, and more.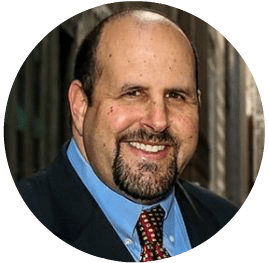 Don't miss your chance to hold the person responsible for your injuries accountable for their actions. When another driver fails to share the road in a responsible manner, resulting in serious injuries for you, a personal injury lawyer is your best option for pursuing justice. Recovering from the shock of the accident and your injuries takes time. Some patients must learn to live with a new reality of a catastrophic injury. This isn't fair. If you experienced life changing injuries or lost a close loved one due to a driver who texted or drove drunk, give careful thought to pursuing civil action. Most car accident lawyers offer free case evaluations, leaving you nothing to lose by
contacting one today
.
---
Abels & Annes, P.C. 100 N LaSalle St #1710 Chicago, IL 60602
(312) 924-7575