Are You at Fault if Someone Pulls out in Front of You?
Many things can go wrong if a car suddenly pulls out in front of you and into your path. Not only will the accident leave you with a damaged car, you can sustain injuries that require extensive and ongoing care. After a crash where someone pulls out in front of you, you may wonder who was at fault. If the other driver did not have the
right of way
and pulled out in front of you, you may hold them liable for your damages. However, determining liability in a car accident case can be complicated, and the answer will depend on the specific circumstances of your case. An experienced auto accident lawyer will determine liability in your case, pursue a
personal injury claim
against the other driver's insurance company, if necessary, and help you secure the compensation you deserve to cover the cost of your losses.
Steps You Should Take After a Car Crash
Obtaining a Police Report
Understanding what steps you should take if you get into an accident where someone pulls out in front of you is essential and can affect your legal rights. If the accident results in injuries or property damage, you should call law enforcement to the scene of the accident. A police officer will collect all accident-related evidence, indicate preliminary fault, and write a
police report
containing essential information about the crash. In some cases, failing to contact law enforcement is considered a violation of your legal obligations as a driver. A police report can substantially benefit your car accident case. Your lawyer will often request it when filing your insurance claim. Before leaving the accident scene, the investigating officer will likely provide you with an identification number for the accident report.
Seeking Medical Care
Even if you feel fine, scheduling a medical evaluation with your primary care provider can help you prevent an injury with dormant symptoms from becoming worse. Potentially severe injuries like
brain trauma
and organ damage may not manifest right away but can kill people if left untreated. Get a checkup within 24 hours after the accident. If you sustained serious injuries, call an ambulance to the accident scene, and let an EMT check you over. Visit an emergency room if necessary. Seeking prompt medical care is not only the best option for your health, but it creates medical records that serve as key pieces of evidence in your car accident claim.
Maintain Evidence to Support Your Claim
Maintaining documentation of the accident is crucial in supporting your claim and determining who was at fault. Be sure to keep copies of your medical records, proof of lost wages, photos of your injuries or damage to your vehicle, and any other
evidence
that proves your economic and non-economic losses. A picture is worth a thousand words, especially in car accident cases, so you should be sure to take photos of the crash from all angles. Taking pictures from as many angles as possible will increase your chances of capturing an image that best illustrates how the accident occurred. Written witness statements may also be beneficial in your case and provide significant details into how the crash happened and
what the damages
are from a third-party perspective. Writing a demand letter is another great way to summarize how the accident occurred and show the value of your case. In your demand letter, you can detail the severity of your injuries, itemize damages, and list all enclosed pieces of evidence supporting your claim.
When Should I File a Claim?
If you were in an accident and believe the other driver who suddenly pulled out in front of you was at fault, you should consider filing a claim against their insurer. Never admit fault straight away - instead, consult with a skilled auto accident attorney who can also speak to the at-fault driver's insurer on your behalf. Examples of documentation you should bring to your initial consultation with your lawyer include:
Evidence of your injuries, such as doctor's reports, scans, or medical center tests.
Proof of damage to your vehicle, including repair or replacement costs.
Evidence of loss of wages or earning capacity.
Proof of any other non-economic damages like emotional suffering.
When Is a Driver Who Pulls out in Front of You at Fault?
Car accidents are not pleasant, and if another driver who doesn't have the right of way suddenly pulls out in front of you, their negligent actions risk causing an accident. An example of this is someone pulling out of a driveway. When a driver exits a driveway, they must exercise care and yield to oncoming traffic. Suppose you're driving down a residential speed at the posted speed limit and are also keeping your eyes on the road. Another driver quickly whips out of their driveway without warning, and you are unable to react quickly enough to avoid hitting them. In this case, the other driver will be liable for your injuries and damage to your car. You have the right of way when traveling down a road unencumbered by stop signs or red lights, which means that any vehicle that enters your lane must only pull into traffic when it's safe to do so and adhere to all traffic signs and signals. When another driver pushes into your lane, you can hold the negligent driver liable for failing to yield the right of way and the cost of your losses. Consulting a
car accident lawyer
  with experience dealing with cases like yours will give you the greatest chance at receiving the full and fair compensation you need to recover as soon as possible. A driver who pulls out in front of you may be liable for:
Failing to use their turn signal
Being drunk or tired
Pulling out in front of you at a high or low speed
Intentionally causing the accident
Being distracted and not paying attention to the road
Pulling into traffic from a driveway or alley when it is unsafe
Driving through a stop sign or red light
Failing to yield to oncoming traffic
Pulling out in front of you because of road rage
Crossing in front of you and slamming their brakes
Smartphone use
How Do You Determine Fault After a Car Accident?
Determining who was at fault for your accident, especially if the responsible party is seemingly apparent, might feel like adding insult to industry. Assigning fault plays a central role in car accident cases by managing the risk of liability for an accident. The basic principle behind determining liability in car accident claims is if a person acts carelessly and causes harm to others, they should pay for their wrongful actions. Factors used to decide fault in these types of cases may include:
How fast the at-fault driver was traveling
Whether they failed to adhere to a stop sign or red light
Whether either party could have seen the other coming
Whether the at-fault driver's car was functioning properly at the time of the accident
If a driver cannot stop in time due to faulty brakes and crashes into another car, they may not be liable for the accident - instead, the brake manufacturer can be responsible. The at-fault party is usually the person or entity whose actions most closely contributed to the crash. To allocate payment to the victim of an accident, courts and insurance companies utilize the concept of fault to determine liability.
Who Determines Fault After an Accident?
Will a police officer or lawyer decide fault?
While police officers commonly respond to the scene of an accident to collect information, make observations, and interview witnesses, they do not have the last word on fault. The traffic accident report that the investigating officer submits will include their opinion of who caused the accident. Even though their opinion might carry some weight in your claim, it won't settle the issue with the insurance company entirely. A lawyer's job is to collect evidence, form an opinion about fault based on that evidence, and make an argument about who may be responsible for the crash. People usually hire auto accident attorneys to safeguard their best interests. They do not have the authority to make a final determination concerning fault.
Does an insurance company assign liability?
Insurance companies
determine fault
by assigning adjusters to investigate accidents, collect evidence, and help inform their final decision. An insurance company will use fault to decide whether to pay out a claim to an accident victim and the amount of compensation they should receive. However, the insurance company's determination is not binding. If you are unhappy with an insurance company's decision, in most cases, you may take your case to court. In other words, the final authority on the question of fault is judges and juries. Courts may decide to ignore the opinion of an investigating police officer or overrule the insurance companies' decision after hearing your evidence.
How is liability determined when multiple vehicles are involved?
When a driver pulls out in front of you suddenly, resulting in a car crash, multiple parties may be involved in the accident. If you swerve to avoid hitting a driver who cuts in front of you and, in the process, collide with another car, the driver who pulled out in front of you may bear full responsibility for damages and injuries sustained by you and the driver you hit. Similarly, if you collide with a driver who pulls out in front of you and a car traveling behind you rear-ends your vehicle when you brake, the driver who performed the negligent maneuver will be held responsible. Assigning liability in car accident cases involving multiple drivers is complicated. Determining who may be responsible for a car accident where additional cars are involved requires the use of expert witnesses and guidance from a skilled car accident lawyer.
Recovering Compensation If the Other Driver Was At-Fault
When the facts in your case conclude that another driver who pulls out in front of you is responsible for causing your injuries and damages, you are entitled to receive compensation to cover the cost of your losses. Because so many questions arise in car accident claims, determining how much compensation you will receive will depend on the facts and circumstances of your case. Consulting with a knowledgeable car accident lawyer will ensure that you safeguard your best interests. You have a legal right to seek:
Non-economic losses like pain and suffering
Lost income or wages
Diminished earning cap acting
Medical expenses for injuries caused
Any out-of-pocket expenses that resulted from the accident
Your auto accident attorney may also request that the at-fault driver pay punitive damages if the act of pulling out in front of you was intentionally harmful or especially egregious.
Consult an Auto Accident Lawyer Today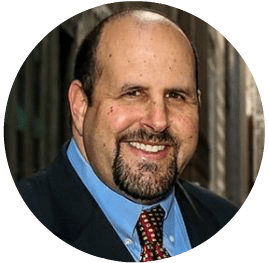 Don't try and take on the insurance giants on your own. Consult a car accident attorney as soon as possible after a car crash to give you the best chance at a successful outcome. During your initial consultation, a lawyer will review your case and estimate a
fair value for your claim
. A team of exceptional car accident attorneys understands that insurance companies don't tend to play fair and look for any reason to deny a victim's claim or pressure them into accepting a low-ball settlement offer. Let a lawyer help you learn more about your rights and options - call to
consult a car accident attorney
today.
---
Abels & Annes
100 N LaSalle St #1710 Chicago, IL 60602 (312) 924-7575