​What Is Your Accident Injury Claim Worth?
Accidents are often unavoidable and happen frequently. For example,
slip and fall
accidents account for over one million hospital visits every year. Car accidents cause
injuries to over two million people per year in the United States
. After sustaining injuries in an accident, you may have legal options to help you recover financially for your expenses and losses. It is common to have many questions, including how much your claim is worth. Continue reading to better understand accident injury claims, what determines the value of your case, and how an
injury attorney
can help you. [lwptoc]
Pursuing Compensation After an Accident
After sustaining injuries in an accident, how you pursue compensation often depends on the details of your accident and who's liable for your losses. Car accidents are some of the most common types of accidents. After a collision, you'd likely first seek compensation through your insurance. In many cases, your insurance pays you to cover your expenses, including medical bills and property damage, and later attempts to recover from the at-fault driver's insurance company. If the policy limits don't cover your injuries and losses, you might consider filing a lawsuit to pursue compensation directly from the liable party. In some cases, filing a lawsuit may be your first option. To fully understand how you can seek fair compensation after your accident, it's best to discuss your case with an experienced attorney in your area.
Types of Claims to File After an Accident
After an accident, you may file a personal injury lawsuit.
Personal injury
law protects you in cases where you've suffered injuries because of someone's actions or failure to act. A personal injury claim is a civil lawsuit allowing you to hold the responsible party accountable for their wrongdoings and pursue financial recovery for your losses. Common personal injury lawsuits arise from the following types of incidents:
In the most unfortunate cases, an incident leads to the victim's death. If the accident ends in the victim's passing, the victim's family can file a
wrongful death lawsuit
. Similar to a personal injury, a wrongful death results from an individual's wrongdoing—the only difference is the victim passes away. A wrongful death lawsuit allows the victim's family to hold the liable party responsible for their actions or inaction and seek financial compensation for their loss. An accident attorney can answer your questions, address your concerns, and help create a legal plan of action to help you get the recovery you deserve.
Damages Available for Accident Claims
Damages serve to compensate you for your injuries, tangible losses, and intangible losses. Damages fall into two main categories: economic and non-economic. Economic damages directly result from your accident and are typically easier to assign a value to. These include:
Medical bills
Lost wages
Loss of earning potential
Property damage
Non-economic damages, on the other hand, are also related to your accident but are not as easy to calculate as they represent intangible losses. They can include:
Mental and emotional distress
Loss of enjoyment of life
Permanent scarring or disfigurement
Punitive damages are not granted in every case, as they require the defendant's actions to go beyond mere negligence—the defendant's actions must usually be grossly negligent, malicious, or intentional. When you receive punitive damages, this punishes the defendant and hopefully deters other future actors from acting the same way. Damages are unique to every case and can be particularly challenging to calculate. An accident lawyer will review the details of your case to ensure they're pursuing maximum compensation on your behalf.
Determining How Much Your Accident Claim is Worth
Because every accident case is different, there is no "average" you can expect to receive. Typically, the value of your claim depends on the details of your case and certain important factors.
Factors Affecting the Value of Your Claim
When determining how much your case is worth, your personal injury attorney will review your situation and weigh certain factors. The factors that commonly affect the value of an accident claim include:
The type of case
The extent and severity of your injuries
Your financial losses, including medical bills and rehabilitation costs
The time you missed from work and your lost income
Whether the accident caused a disability
Insurance policy limits
These and other details can help your lawyer determine the true value of your case. Once you know what your case is worth, your attorney can work diligently to get you the compensation you deserve for your losses and injuries.
What You Do After an Accident Can Affect Your Claim
If you don't know much about personal injury claims, you may not know what to do after an accident. However, your actions can affect the value of your claim.
Seek Medical Attention
Whether or not you receive emergency medical aid at the scene of an accident, you should always follow up with your healthcare provider. Some injuries take some time to appear, and you may believe you walked away unharmed. A full physical exam can provide some insight regarding any potential injuries. Additionally, the sooner your doctor can determine what injuries you suffered and the severity, the quicker you can begin medical treatment and get on the road to physical recovery.
Follow Through with Medical Treatment
Your physical recovery may take some time, but it's crucial to stay the course and complete your treatment in its entirety. Medical records are some of the most important evidence in accident claims. If you don't complete treatment, this can potentially communicate to the defense that your injuries were not that serious, seriously affecting your ability to receive a financial recovery.
Document Everything
If possible, document everything after your accident. This can include:
Taking photos and videos of your injuries and damage
Maintaining a pain journal to track your injuries
Keeping track of missed days at work and lost wages
Writing down anything relevant or helpful to your case
Your lawyer handles your case, but you can always try to help them. Keeping records and documenting certain details can help your attorney tremendously as they build a strong case on your behalf.
Avoid Speaking to the Defendant's Insurance Company
While the defendant's insurance company may contact you and pretend to care, they do not—they're trying to help themselves. Insurance companies work hard to avoid paying you. The other party's insurance company usually contacts the plaintiff wanting to get a recorded statement and ask questions. They'll then attempt to use your words against you. If the other party's insurer contacts you, avoid speaking to them without consulting with your attorney.
Who Pays for My Injuries?
Who ends up paying for your injuries and financial losses depends on your case. The person responsible for your accident and injuries is always legally responsible for your compensation. The individuals or entities often liable in accident claims include:
The driver of a car or truck
A property owner or occupier
A manufacturer
The party responsible for vehicle or truck maintenance
A dog or animal owner
A medical provider
A hospital or medical care facility
In many cases, the individual does not pay you—their insurance covers your damages.
Is There a Guarantee I Will Get a Settlement for My Injuries?
Unfortunately, sometimes, even if you're entitled to compensation, it does not automatically mean you'll get it. Insurance companies do everything in their power to limit their liability. They do this to avoid paying you what you deserve. Therefore, you must get quality legal representation. A qualified accident attorney will stop at nothing to get you the financial recovery you deserve for your injuries.
Should I Accept a Settlement Offer?
It is not uncommon for insurance companies to give you a settlement offer early on. Do not accept an offer without first consulting with an attorney. Settlement offers are commonly low and don't pay what you truly deserve. The insurance company hopes you'll accept their offer so it can close your claim. Once you accept a settlement offer, there's no going back—you can't change your mind or later ask for more money. It is always best to let an accident lawyer handle negotiations with the insurance company. That way, you know you're getting what you deserve.
How Long Does it Take to Settle an Accident Claim?
The length of time your case takes to settle rests on many details, including:
The extent of your injuries
How long your medical treatment takes
How long you need to recover
Whether you can settle or must file a lawsuit
If you file a lawsuit, the amount of time it takes to participate in the discovery phase
The insurance company's willingness to settle
Whether your case settles pre-trial or goes to court
Discuss your concerns with your accident lawyer. While they cannot give you an exact answer, your attorney can assess your case and the important details, giving you a better idea of what you can expect.
Will I Need to Go to Court to Get Compensation for My Accident?
Not every case goes to trial. Only a
small percentage
of personal injury cases in the U.S. see the inside of a courtroom, with most cases settling before trial. Your personal injury attorney will work to settle your case before going to trial. Trials can be time-consuming, stressful, and costly. Both parties often try to avoid going to trial if possible. If your lawyer files a lawsuit, after obtaining all the evidence and information they need from the discovery phase, they'll attempt to settle your case before it goes to court. In many cases, this tactic succeeds because:
The defense feels you have a good chance of winning at trial
The opposing party believes you may get more at trial than if they agree to settle
The defendant wants to avoid trial altogether
In rare cases, your accident attorney may advise you to take your case to trial. This is often because:
The defense won't agree to the fair figure your case is worth
The opposing party isn't willing to settle at all
Your lawyer feels going to trial will result in a more favorable outcome
Whether your case settles or goes to trial, you can trust your lawyer will do what is best for your case and protect your right to fair compensation.
How a Personal Injury Attorney Can Help You
A personal injury lawyer will handle your case from start to finish, seeing every step through promptly and correctly. Your attorney will take on every case related to your accident claim, including:
Thoroughly investigating your case
Drafting and filing court documents
Gathering evidence
Calculating the value of your case
Handling communication with the insurance company
Engaging in settlement negotiations with the opposing party
Representing you at trial, if necessary
Having a knowledgeable personal injury attorney representing you puts you in the best possible position. While you're not legally required to have a lawyer handle your claim, you'll likely end up with a more favorable result. If you handle your case pro se, meaning you represent yourself, the insurance company will take full advantage. Insurers prey on individuals that don't have a skilled attorney handling their case. They know you don't have the knowledge and experience a lawyer has and, therefore, they can take advantage of you and the situation, usually resulting in an unfair settlement. Speak with a personal injury attorney to start work on your case as soon as possible after sustaining injuries in an accident.
Always Consult with a Personal Injury Lawyer After an Accident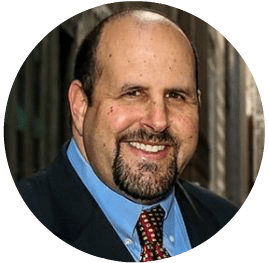 After suffering injuries in an accident, you're not alone. Having a lawyer on your side will provide invaluable peace of mind. A personal injury attorney can help protect your rights and seek the financial recovery you deserve.