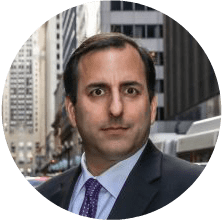 Depending on who is at fault in an accident, you might be reluctant to sue, particularly if you were a passenger in the car of a friend or family member who caused the accident. If you get into an accident while riding in a car with a friend or relative (other than a household member), you can sue to recover damages for your injuries.
Your friend or relative does not pay for your injuries and losses if they were at fault; rather, his or her insurance company pays. Even if you have to go to court because the insurance company denies your claim or offers an inadequate settlement amount, your friend or relative is not likely to pay out of pocket.
Illinois Accident Statistics for Passengers
Of the 311,679 accidents in Illinois in 2017, 93,517 people sustained injuries, and 12,003 people suffered incapacitating injuries. Of this number, 1,090 suffered fatal injuries, of which 213 were passengers in motor vehicles. 23,840 passengers sustained injuries, while 61,514 drivers suffered from injuries in an accident. Of the passengers who suffered injuries, 2,703 suffered incapacitating injuries.
Potential Injuries
As a passenger, you could suffer from severe injuries in a car accident. Vehicles contain several airbags to hopefully protect passengers, including:
A front passenger airbag in the dashboard
Driver and front passenger knee airbags
Seat-mounted and roof-mounted airbags in the front and rear for the outboard passenger seats
Even with airbags, you could suffer from injuries, including injuries from defective airbags i. Injuries may include:
Death
Traumatic brain injuries
Spinal cord and back injuries
Head, neck, and shoulder injuries
Paralysis
Simple and compound fractures
Sprains, strains, pulled muscles, and other soft tissue injuries
Bumps, bruises, cuts, and scrapes
Any open cut has the risk of becoming infected, especially if you have underlying conditions, such as diabetes and autoimmune disease, or if you are on medications, such as chemotherapy, that lower your white blood cell count. In some cases, you might require surgery to repair internal injuries or a compound fracture; the open wounds from surgery may also become infected. Always notify the medical staff and your attorney if you have issues that may require additional medical care.
Time Limits
In most cases, you have two years to file a personal injury lawsuit. However, if a passenger is under 18 years of age, he or she has two years after his or her 18th birthday to file the lawsuit. If the claim is only for property damage, then you have five years under Illinois' statute of limitations to file. Please note are some one year statutes of limitations for certain defendants, like a municipality, so it is better to consult with an accident lawyer as soon as you can after a collision.
However, some insurance companies attempt to require that you file an uninsured or underinsured claim much sooner than that. The time frame available depends on the insurance company's policy, so it is advisable to file a claim within a few days of the accident. If you contact your own insurance company, tell the representative that you were in an accident and give the representative the other party's contact and policy information, as well as your attorney's contact information. However, it is always recommended that you let your lawyer contact the insurance carriers.
Because insurance companies look for any reason to deny a claim or to offer the least amount of compensation possible, let your attorney talk to the adjuster regarding the particulars of the case. Otherwise, the insurance company will try to twist your words to lay the fault on you. Should you decide to take your case to court, the insurance company may also attempt to use your words to sway the jury.
Recovering Damages
If you are riding in a vehicle that caused an accident, your lawyer will contact that driver's insurance company to make a claim. If the driver is a spouse or another family member of your household, in Illinois you still can sue the driver's insurance company. The same applies if another friend or relative is driving, you can sue the driver's insurance company.
If someone else caused the accident, your lawyer will contact that driver's insurance company. Furthermore, if more than one driver is at fault, including the driver of the vehicle you are riding in, you may file claims with the insurance companies of all at-fault drivers.
Passengers can recover the same damages as a driver that suffers injuries in a car wreck, including special, general, and punitive damages, which are discussed in more detail below.
Special Damages
Economic damages, also known as special damages, involve expenses that an injured individual has had to pay out-of-pocket, including:
Past medical expenses incurred as a result of the accident
Future medical expenses for follow-up appointments and additional surgeries
Past and future therapy expenses for physical therapy, cognitive therapy, and/or psychological therapy
Past lost wages for the time you missed from work because of your initial injuries
Future lost wages for the time you will miss from work because of the injuries, surgeries, or long-term or permanent injuries
Replacement or repair of personal property
Burial and funeral expenses
General Damages
Non-economic damages, also known as general damages, are those that do not have a price tag, including:
Pain and suffering
Loss of consortium
Loss of companionship
Disfigurement
Loss of use of a body part or function
Punitive Damages
Courts order general and special damages in an attempt to make injured individuals whole again. Punitive damages are not intended to make such individuals whole again, but rather to punish a defendant's grossly negligent or intentional behavior if that behavior caused your injuries. A jury might find the defendant grossly negligent if he or she was driving under the influence of alcohol or drugs, texting while driving or, in some cases, speeding excessively.
If you, as a passenger, suffered injuries because of a motor vehicle accident, a free consultation with a car accident lawyer can answer your questions and help you decide whether you have a good case.
---
Abels & Annes, P.C.
100 N LaSalle St #1710
Chicago, IL 60602
(312) 924-7575