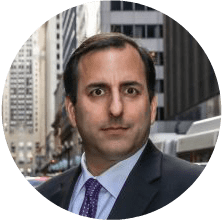 Depending on who is at fault in an accident, you might be reluctant to sue, particularly if you were a passenger in the car of a friend or family member who caused the accident. If you get into an accident while riding in a car with a friend or relative (other than a household member), you can sue to recover damages for your injuries.
Your friend or relative does not pay for your injuries and losses if they were at fault; rather, his or her insurance company pays. Even if you have to go to court because the insurance company denies your claim or offers an inadequate settlement amount, your friend or relative is not likely to pay out of pocket.
Illinois Accident Statistics for Passengers
Illinois roads have many accident risks, including distracted drivers, aggressive drivers, stop-and-go traffic, speeding drivers, impaired drivers, and more. All of these factors lead to the following in our state:
Of the 311,679 accidents in Illinois in 2017, 93,517 people sustained injuries, and 12,003 people suffered incapacitating injuries.
1,090 suffered fatal injuries, of which 213 were passengers in motor vehicles.
23,840 passengers sustained injuries, while 61,514 drivers suffered from injuries in an accident. Of the passengers who suffered injuries, 2,703 suffered incapacitating injuries.
Nationwide, passengers represented 63% of motor vehicle crash fatalities in one year.
Drivers and passengers are largely in the same position during a crash. Both can hit their heads, twist their joints and soft tissue, and suffer other circumstances due to an impact that causes serious injuries. Whether you are a passenger on Lake Shore Drive, the Dan Ryan Expressway, or streets in the suburbs, there is a chance you can sustain life-changing injuries if an accident occurs.
Common Injuries That Car Passengers Suffer
As a passenger, you could suffer severe injuries in a car accident. Some of the most common injuries that passengers suffer are:
Brain injuries
Spinal cord and back injuries
Internal injuries
Neck and shoulder injuries
Paralysis
Broken bones
Soft tissue injuries
Death
Depending on the injury and its severity, a passenger could be left with significant bills and pain and suffering due to no fault of their own. Because of this, passengers in a motor vehicle accident can seek compensation for their damages.
#1. Traumatic brain injuries
A traumatic brain injury (also called a TBI) refers to any injury to the brain that is caused by the head being struck or penetrated by an object. Head injuries are common in car accidents because of the way the body and head are thrown around during a collision. During an accident, it's not uncommon for the head to strike the side or front of the vehicle's interior. A head injury can also occur without direct impact when the force created during the collision causes the brain to move inside the skull.
TBIs can greatly affect one's quality of life. They may require intense medical treatment, can cause lifelong cognitive and physical impairments, and can put serious financial strain on a sufferer.
#2. Spinal cord and back injuries
Spinal cord injuries are also common in motor vehicle accidents because of the force exerted on the body during impact. These types of injuries refer to damage to the bones or nerves that make up the spine.
Injuries to the back and spine can result in everything from mild pain that heals on its own to permanent and life-changing paralysis.
Spinal cord injuries, especially paralysis, can greatly affect a person's life. They may cause the injury victim to miss work, rack up medical bills, and endure pain and suffering. If the accident victim is paralyzed because of their collision, they may find themselves having to completely rethink their career, family life, and how they do daily tasks. Partial or complete paralysis will completely disrupt a person's entire life.
#3. Internal injuries
Internal injuries are one of the most serious consequences of trauma caused by a car accident. Common forms of internal injuries include internal bleeding and damage to internal organs that result from trauma. But internal injuries can also occur without obvious symptoms, leading to delayed treatment or more serious complications.
Internal injuries may result from blunt trauma which occurs when a part of the body collides with something else. They may also occur due to penetrating trauma when an object penetrates the body and damages blood vessels, muscles, and internal organs.
No matter how internal injuries occur, they are serious injuries that have serious negative effects on accident victims.
#4. Neck and shoulder injuries
Pain in the upper body, especially the neck and shoulders, is a common complaint of car accident victims. That's because how we sit in cars, and the way that seat belts cross the chest, causes significant force to be exerted on the neck and shoulder areas.
Whiplash is one of the most common injuries associated with car accidents. This injury can lead to chronic pain, which affects a person for the rest of their life. This may mean not being able to stay in the same career or not being able to care for your family in the same way. There are obvious major life changes that whiplash can cause despite being considered by some a "minor" injury.
#5. Paralysis
Paralysis often occurs because of damage to the spinal cord. However, it may also occur because of damage to the brain.
Paralysis can occur in many different forms. Some forms of paralysis cause a person to lose just their ability to grip, while others cause a person to lose sense and motion of all four limbs (this is known as quadriplegia). The fact is that any type of paralysis can change someone's life since they have to relearn how to move, speak, and carry out everyday tasks.
#6. Simple and compound fractures
Fractured bones in the arms and legs are common injuries caused by car accidents. There are two different types of fractures we commonly see in car accident victims: simple and compound.
Simple fractures cause the bone to crack without the bone piercing the skin. These are usually easily repaired. Compound fractures completely break the bone and can often cause the bone to pierce through the skin. Compound breaks can also cause other complications, like infections and damaged nerves. They may also require multiple surgeries to repair, which creates additional costs for the injury victim.
#7. Sprains, strains, pulled muscles, and other soft tissue injuries
Soft tissue injuries such as sprains, strains, pulled muscles, and torn ligaments can result in chronic pain even when treated properly. Depending on the type of soft tissue injury, a victim can require physical therapy, medications, injections, and other costly and time consuming treatments.
#8. Wrongful Death
In serious collisions, the driver or passenger may be killed. Death can occur at the point of impact or later due to complications from injuries sustained.
Even with the best medical treatment, some severe injuries can't be treated. When a loved one is killed in a car accident caused by negligence, it can be frustrating and devastating. And although money cannot solve everything, a wrongful death claim can at least prevent a tragic situation from becoming a financial burden.
Protections Designed to Keep Passengers Safe
Technology that is designed to keep the driver and their passengers safe continue to advance with every new car model. Features like automatic braking, blind-spot alerts, lane departure warnings, and even self-driving cars are helping to prevent collisions from happening in the first place. And when a collision inevitably occurs, other technologies step in to minimize injury.
Even with these features, the passenger is still the most vulnerable person in the car. Studies have shown that a passenger is more likely to be injured or killed in an accident. The reason for this is not exactly known. But some hypotheses include that a driver's natural inclination is to protect themselves and that safety features are more focused on the driver's safety.
Vehicles contain several airbags and safety features to hopefully protect passengers, including:
A front passenger airbag in the dashboard
Driver and front passenger knee airbags
Seat-mounted and roof-mounted airbags in the front and rear for the outboard passenger seats
Alerts that let you know when someone is too light (or too young) to be riding in the passenger seat
Advanced seatbelts
Shatter-resistant glass
Specially designed and positioned seats to minimize injury
Time Limits on Car Accident Claims
In most cases, you have two years to file a personal injury lawsuit. However, if a passenger is under 18 years of age, he or she has two years after his or her 18th birthday to file the lawsuit. If the claim is only for property damage, then you have five years under Illinois' statute of limitations to file.
There are some one year statutes of limitations for certain defendants, like a municipality, so it is better to consult with an accident lawyer as soon as you can after a collision.
Some insurance companies attempt to require that you file an uninsured or underinsured claim much sooner than that. The time frame available depends on the insurance company's policy, so it is advisable to file a claim within a few days of the accident. If you contact your own insurance company, tell the representative that you were in an accident and give the representative the other party's contact and policy information, as well as your attorney's contact information. However, it is always recommended that you let your lawyer contact the insurance carriers.
Because insurance companies look for any reason to deny a claim or to offer the least amount of compensation possible, let your attorney talk to the adjuster regarding the particulars of the case. Otherwise, the insurance company will try to twist your words to lay the fault on you. Should you decide to take your case to court, the insurance company may also attempt to use your words to sway the jury.
Does Insurance Cover Injured Passengers?
If you are riding in a vehicle that caused an accident, your lawyer will contact that driver's insurance company to make a claim. If the driver is a spouse or another family member of your household, in Illinois you still can sue the driver's insurance company. The same applies if another friend or relative is driving, you can sue the driver's insurance company.
If someone else caused the accident, your lawyer will contact that driver's insurance company. Furthermore, if more than one driver is at fault, including the driver of the vehicle you are riding in, you may file claims with the insurance companies of all at-fault drivers.
Passengers can recover the same damages as a driver that suffers injuries in a car wreck, including special, general, and punitive damages, which are discussed in more detail below.
Compensation for Injured Passengers
Injured passengers can seek compensation for any damages they suffered because of the accident. This is true regardless of who caused the accident, since the passenger in a vehicle typically cannot be at fault. If you were injured while you were the passenger, you should consult an injury attorney to better understand your rights and options.
Some of the most common types of damages are listed below.
Special Damages
Economic damages, also known as special damages, involve expenses that an injured individual has had to pay out-of-pocket, including:
Past medical expenses incurred as a result of the accident
Future medical expenses for follow-up appointments and additional surgeries
Past and future therapy expenses for physical therapy, cognitive therapy, and/or psychological therapy
Past lost wages for the time you missed from work because of your initial injuries
Future lost wages for the time you will miss from work because of the injuries, surgeries, or long-term or permanent injuries
Replacement or repair of personal property
Burial and funeral expenses
General Damages
Non-economic damages, also known as general damages, are those that do not have a price tag, including:
Loss of consortium
Loss of companionship
Disfigurement
Loss of use of a body part or function
Punitive Damages
Courts order general and special damages to make injured individuals whole again. Punitive damages do not make individuals whole again but rather punish a defendant's grossly negligent or intentional behavior if that behavior caused your injuries. A jury might find the defendant grossly negligent if he or she was driving under the influence of alcohol or drugs, texting while driving, or, in some cases, speeding excessively.
Wrongful Death Damages
If your loved one was killed in a car accident caused by negligence, you may be able to recover damages through a wrongful death lawsuit.
Damages caused by a wrongful death are determined by the bills they left behind, how much they suffered while they were alive, and how much their direct family members suffered as a result of their death.
Some common damages for a wrongful death claim include:
Funeral costs
Medical bills
Lost wages (yours and theirs)
Loss of consortium (legal term for the loss of your spouse)
Loss of companionship
Pain and suffering (yours and theirs)
Whether you suffered injuries as a passenger or lost a close family member who was a car passenger in a crash, the amount you can recover will depend on your circumstances. These include the severity of the injuries, the cost of treatment, any lasting effects of injuries, or whether an injury was fatal.
It can be challenging to know even a ballpark figure without having a car accident lawyer assess your situation, what happened, and your specific losses. Never wait to learn whether you can recover financially from your losses and how much you might expect.
If You Were Injured as a Passenger in a Car Accident, Contact Abels & Annes
If you suffered injuries because of a motor vehicle accident while you were the passenger, you may be able to get compensation for your damages. A free consultation with a car accident lawyer can answer your questions and help you decide whether you have a viable case. The sooner you take action, the better protected you will be from the insurance companies and the loss of your rights. Contact Abels & Annes today at (312) 924-7575 or contact us online.
---
Abels & Annes, P.C.
100 N LaSalle St #1710
Chicago, IL 60602
(312) 924-7575