There is almost no such thing as a motorcycle crash that does not cause at least an injury. According to the National Highway Transportation Safety Administration, 80 percent of motorcycle crashes result in either injury or death. Bikers have little protection in a crash. There is no vehicle around them to absorb any of the impacts. The chances are that they will fall from their bike or a car will directly hit them. They will likely suffer injuries, and the injuries will be far more severe than for car occupants.
To recover financially for your motorcycle accident injuries, you must prove that someone else was at fault. You must learn the cause of the accident and show how it resulted from someone else's carelessness or mistake. Here are some common causes of crashes between cars and motorcycles.
Carelessness
We list many of the things that drivers do wrong below. Sometimes, there is no specific name for what the driver did to cause a motorcycle accident other than they were just plain not paying enough attention, or they simply made a mistake.
It does not matter why the driver caused a motorcycle crash. The mere fact that they were to blame is enough to be legally responsible. Even if they did not check their blind spot before changing lanes, it is enough to be negligent and lead to liability for a motorcycle accident.
Drivers are particularly hazardous to motorcyclists when they are making left-hand turns. They may cut across the biker's lane and hit or force them from their bike.
Reckless Driving
The problem of reckless driving has been on the rise, especially since the pandemic began. Given a little more space with less traffic on the road, drivers have taken far more chances. When motorists tailgate, speed, or weave in and out of traffic, it puts others around them in grave danger. The problem is worse for motorcyclists because very little can force them from their bikes and onto the pavement.
Poor Weather
Some drivers may not take enough caution in poor weather conditions, not slowing down enough in the rain. The speed limit is the maximum based on the conditions. There are times when traveling at the speed limit can be negligent. Drivers can skid and hit bikers or block their path and force them from their bikes.
Speeding
Drivers have a far harder time avoiding incidents with motorcyclists when speeding. They are far more likely to lose control of their vehicles when they greatly exceed the speed limit.
Speeding also increases the chances that the driver will not stop in time to avoid a crash. They may rear-end a motorcyclist when they cannot brake in time. Given that the biker has no physical protection, a rear-end crash is as dangerous as any other type of crash.
Drunk Driving
Alcohol impairs a driver's ability to make reasonable choices behind the wheel. It may lower their inhibitions and cause them to take far more risks than they will when not under the influence. In addition, alcohol dulls a driver's reflexes and keeps them from seeing the entire road. Drunk drivers are especially dangerous for motorcyclists because intoxicated motorists cannot see into their blind spots, and they cannot detect a biker who may not be on their direct eye level.
Distracted Driving
Over the last decade, distracted driving accidents have increased throughout the country. Smartphones are the obvious cause, but people have always distracted themselves behind the wheel.
Distracted driving will cause motorists to not see motorcyclists, no matter what safety gear the biker is wearing. Drivers have to use care to see motorcyclists because bikers are not always on their eye level. When motorists are looking down to read a text or are involved in a conversation behind the wheel, they will fail to see bikers and cause a crash.
Poor Road Design and Condition
Our nation's roads are in worse shape than ever. Again, this problem falls even harder on motorcyclists, who have less to insulate themselves for tough road conditions. Things like potholes or broken pavement can cause serious motorcycle crashes.
In addition, motorcyclists may be at risk from things like:
Poorly lit roads
Hidden driveways or entrances
Views obstructed by vegetation
Lack of visible lane dividers
Unmarked lane changes
When your motorcycle accident happened because of the road itself, you may hold the government responsible for the crash if they did not reasonably design and maintain the roadways.
Fatigued Driving
Driving fatigued can be every bit as dangerous as drunk driving. Fatigued driving is negligence, but not necessarily criminal. Motorists are not as vigilant about not driving fatigued as they are about driving drunk.
When drivers do not get the proper rest, their reflexes are dulled and slowed. Not sleeping for 20 or more hours will cause drivers to nod off behind the wheel. The problem is even more difficult at night when it is harder to see motorcyclists. Even if rivers blank out for a few seconds, that is all it takes to hit a biker.
Defective Motorcycle Parts
In some cases, your motorcycle may have simply not worked as it was supposed to under the circumstances. There might have been a problem with the bike itself or one of the parts. If that is the case, you can file a product liability lawsuit against the manufacturer or seller of the bike or a defective part.
In this type of lawsuit, you will need to prove one of three things:
The motorcycle was defective in that there was an inherent flaw in the design.
The design was safe, but a manufacturing defect made the motorcycle unreasonably dangerous.
The manufacturer knew or should have known of a particular danger, and they did not warn the general public or recall the product.
Poor Signage
Sometimes, one of the two parties to the crash may have been in the wrong place at the wrong time, not because they did something wrong, but because the road signage was missing or hidden. A classic example is a tree blocking a stop sign from view.
When that happens, you may sue the local government with the responsibility to maintain the signs. The government is not immune from all lawsuits because it has obligations to the public. Different rules require you to act more quickly when suing a government than you might in a regular lawsuit.
Proving Your Motorcycle Accident
No matter what caused the motorcycle accident, you must prove fault to obtain compensation. Your motorcycle accident claim begins with your side of the story. The car driver also has a side of the story because they do not want to admit fault. They know that this opens them up to legal liability and having to pay a lot of money.
Therefore, it is up to you to prove what happened after an accident. That the crash happened is not enough to show that the car's driver caused it. Instead, you must prove their negligence.
How Negligence Works in a Motorcycle Accident Case
Negligence is a legal term to describe situations when a driver acted unreasonably and caused your injuries. To prove negligence, you need evidence that shows what the other driver did. Then, you will compare it to what a reasonable driver will have done under the circumstances. If the driver's actions did not meet the standard of care, they will have to pay for your injuries in full.
The issue for an injured motorcyclist is proving negligence. Your lawyer will gather proof to show an insurance company or jury what happened, despite the driver's denial of responsibility. If your case only comes down to your word against other driver's, you might struggle to get compensation.
Evidence That Proves Your Motorcycle Accident Case
Here is what your lawyer might use to help prove your motorcycle accident case:
The motorcycle and its damage can be evidence
Eyewitness testimony from people who saw the crash
Traffic camera footage if there were cameras in the vicinity
Pictures of the accident scene
The police report (only used by the insurance company and cannot be introduced at a trial since it is hearsay
The protective gear that you wore (in part to keep the insurance company from trying to pin some of the blame for the crash on you)
Why You Need an Attorney After a Motorcycle Accident
Insurance companies have a negative perception of motorcyclists. They think that motorcyclists are risky, and they are more than happy to try to pin the blame on them for their injuries. In some ways, this is a self-interested view because they know that motorcycle accident claims tend to be worth more because of the greater extent of injuries.
The cardinal rule for insurance companies is they will do or say anything to avoid paying you the money you deserve. Your lawyer may have to defend your actions because the insurance company will try to reduce or eliminate your financial recovery by arguing that you are partially or fully to blame.
While dealing with your serious physical injuries, you are up against an insurance company looking out for its interests. It will be difficult for you to gather the evidence that we detailed above on your own in light of your significant health challenges.
Even when you can prove that someone else was at fault, it is only the opening salvo of your battle with the insurance company. The real fight often happens when you try to talk dollars with them. Because of the serious injuries you likely suffered, you must maximize your financial recovery. However, settlement offers are always low, and you need to work to obtain the money you deserve.
It takes knowledge and toughness to negotiate compensation in a motorcycle accident claim. Keep your legal options open if an insurance settlement will not get you full compensation. You may even need to file a lawsuit against the defendant in court.
How an Attorney Helps Your Motorcycle Accident Case
These are not things that you can handle in your claim alone.
An experienced motorcycle accident attorney will:
Speak to you and explain your options for obtaining financial compensation
Investigate your motorcycle accident and work to help prove fault for your injuries
Place a value on your injuries and prepare your claim or lawsuit complaint
Speak with and negotiate compensation with the insurance company
Argue your case in court if you cannot settle your claim
Answer all your questions and update you on your case as necessary
Your lawyer performs an important role that you should not try to fill. Not only do you not have the bandwidth to handle your case, but dealing with the details takes experience and knowledge. If you try to handle your own motorcycle accident case, the insurance company will take advantage of you and you will get less money.
What to Do After a Car Hits Your Motorcycle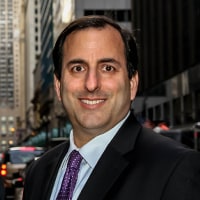 You can do things to help or hurt your claim after your crash. First, always get medical attention—not just at the scene but at the emergency room or doctor's office. You want a complete diagnosis of all your injuries. This will help your health and your claim. The insurance company expects proof that your injuries resulted from the crash—not another event—so having medical records right after the crash is critical.
Ensure you do not speak in detail with insurance adjusters, and never accept a settlement offer without speaking to an attorney. Insurance adjusters tempt you with quick offers, and it might sound nice to have money in your hand. However, if you accept a quick low offer, you will get much less than you need to cover your losses.
Call a motorcycle accident attorney before you take any steps in the insurance process.
---
Abels & Annes
714 E Rose Ln #200
Phoenix, AZ 85014
(602) 819-5191