Consumers expect the products they spend their hard-earned money on to be safe. But every year, thousands of individuals are injured by defective and dangerous products. When you decide to hold the manufacturer of a defective product responsible, you're going up against major corporations and their insurance companies that have teams of lawyers and nearly endless resources. These companies will often drag cases out, encourage claimants to settle for small amounts of money, and try to delegitimize the injury claim. If you have been injured by a defective product, having your own experienced attorney to protect your interests will help you to get the best possible outcome. Speak to the attorneys of Abels & Annes today for a free case evaluation.
How Defective Products Injure and Kill People
Products can be dangerous or defective for many different reasons. The defect may have occurred during the design process, during manufacturing, or at a later stage in production. The design phase is a common point in production that causes products to be defective and dangerous. This is a flaw in the product that occurs before it's ever manufactured. For example, the design for a
phone battery may be dangerous
but enough testing was not carried out to reveal the issue. Manufacturing defects are one reason products can cause injury or death to a consumer. These defects can be caused in a number of ways. For example:
Employees responsible for production may have been insufficiently trained
The workspace could have been contaminated
Safety tests could have been bypassed
Products may also fail to meet safety standards set by law or consumer protection acts. For example, a
bicycle helmet that doesn't meet federal safety standards
puts its user at risk of
serious brain injury
. In accordance with the
Fair Packaging and Labeling Act
, products should include instructions, warnings, and other information consumers need to use them safely. However, many products still make it to market without proper warnings and labels, putting consumers at risk of injury. When a product does not warn a consumer of potential danger, serious injuries could result. This issue was put in the spotlight a few years back when
Ikea failed to warn consumers
that their furniture could fall over and injure or kill children.
How to Prove a Product Liability Lawsuit
Proving another party's negligence is an establishing factor in many types of personal injury lawsuits, including product liability cases. In order to be compensated for your injuries, you must prove that your injuries result from someone's carelessness or lack of acting prudently for the circumstances. For example, you may need to prove that your product came without a warning label or that a company didn't uphold its
duty to report
a manufacturing error. As a plaintiff in a strict liability case, you must prove that the defect existed and that this defect led to harm in some way. Evidence of injury and the defective product, like photos and videos, will help your case. Your attorney will do research on production or other consumer experiences to help you prove this. Finally, you can demonstrate that a seller or manufacturer is at-fault due to a breach of warranty. Even if there is not an express warranty, there exists an implied warranty. In other words, by selling a product, a company is presenting it as safe and fit for consumer use.
Types of Defective Products that Can Cause Damage
A range of products we use on a daily basis could be defective. Practically any commodity on the market can cause harm if it's not properly designed, manufactured, and labeled. The following are common types of defective products that have been known to cause injury or harm to their users.
Dangerous Medications
Medications that are defectively manufactured
have the potential to kill or seriously injure patients. During the manufacturing process, it's possible for pharmaceuticals and over-the-counter drugs to become contaminated. Bottles can also be mislabeled, leading to the wrong medication being purchased and administered. An adverse drug reaction can send your immune system into shock or otherwise not treat the disease for which the medication was prescribed. In some cases of defective medications, users may experience abnormal blood pressure, blocked airways, organ failure, and heart attacks.
Dangerous Consumer Products
Almost any consumer product has the potential to be dangerous. Faulty electrical wiring, damaged batteries, and missing pieces are some of the hazards that can lurk in a wide range of products. Some products that most Americans have used for years, like
talc-based body powder
or Roundup weed killer, have later been found to be harmful. Just because a product is common does not mean it's safe to use.
Dangerous Food Products
A defective product can also refer to foods that are labeled or manufactured incorrectly. The facility where the product is produced could be insufficiently sanitized. In other cases, packaging that fails to meet FDA standards may encourage the growth of bacteria. In some situations, the product is perfectly safe for most people but the
label fails to mention ingredients
that are well-known allergens. Most of the products you purchase exchange hands many times before they reach you. For example, the defect could occur at the manufacturing level, during transport, or at the grocery store or restaurant where you purchased the food item. Because of the complexity of the food supply chain, it's crucial to have an experienced defective product lawyer to investigate your case.
Defective Car Parts
Defective car parts can
cause serious auto accidents
if they malfunction while a person is driving. Two of the most common defective car parts that lead to injuries are brakes and
tires
. Other components (such as airbags, engines, and emergency braking systems), which rely on a complex network of mechanical and electrical components, can lead to accidents. Each year, tens of millions of vehicle parts are recalled for various known manufacturing defects. To check if your car currently has any active recalls, visit the National Highway Traffic Safety Administration's
Safety Issues & Recalls
.
Defective Children's Products
Defective products that are designed for children can cause serious injuries due to faulty manufacturing or design. Bunk beds, cribs, car seats, and strollers are common children's items that may cause harm to their users if they are defective. If your child has been injured by a defective product, an experienced product liability attorney can help you to get a fair shot at proper compensation.
Who Can Be Held Liable for a Defective Product Injury?
There are multiple parties that may be liable for a defective product injury. For example:
The product manufacturer
A manufacturer of certain component or parts
The company who assembled or installed the product
The wholesaler
A retail store that sold the product to the consumer
Your personal injury attorney will review the facts of your case to determine who is liable and advocate on your behalf to prove that their negligence caused your injuries. Additionally, an experienced attorney will ensure that you are properly compensated for your past and future damages so you can be compensated for your
medical bills, lost wages, and other damages
.
What Types of Compensation are Available for a Defective Product Injury or Death?
Compensation for medical expenses is a major part of settlements for defective product cases. Medical expenses include the money that's been spent on surgeries, hospitalization, medications, and other healthcare services. Your settlement will likely also encompass future medical expenses you're likely to incur because of your injuries. You will also likely need compensation for any time you took off work. Similarly, the wages you recover should also take into account lost career opportunities and earning potential you'll have missed due to your injuries. Some injuries caused by defective products also lead to non-economic damages, such as
pain and suffering
. Your attorney will help you determine the amount of these damages based on how deeply your injuries have impacted your life. If you're a surviving family member of a
wrongful death
victim, you may also be entitled to compensation for damages related to your loved one's passing. You can pursue compensation for medical bills before they passed, lost income from your loved one, funeral expenses, and other related damages.
Contact a Chicago Defective Product Lawyer Today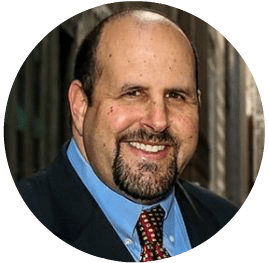 Product liability cases can be complex, require extensive resources, and often require an expert witness to prove the case. Because of this, it's highly recommended that you hire an injury law firm that has experience in handling product liability lawsuits. If you or a loved one has been injured because of a defective product, contact an attorney at Abels & Annes today. Our goal is to recover maximum compensation for you so that you have the resources you need to heal. For a no-obligation consultation, call us at 312-924-7575 or
contact us online
.