Phoenix Tanker Truck Accidents: Everything You Need to Know
Due to the potentially hazardous cargo carried by tanker trucks, being involved in an accident with this truck can lead to devastating consequences. A collision with a tanker truck can result in catastrophic injuries and tragic deaths.
Trucking companies use tanker trucks to haul hazardous materials, also known as HAZMAT. When a tanker truck that carries fuel or other highly flammable liquid is involved in an accident, the tanker can cause an explosion or may burst into flames, causing severe injuries to all those involved in the crash as well as bystanders and occupants of surrounding vehicles.
For many victims, it takes a lot of courage and willpower to get back on your feet and enjoy your life after a disastrous collision with a tanker truck. If you or someone you love was in a tanker truck accident, consider contacting an experienced attorney to fight for the compensation you need to reimburse you for your economic losses and emotional effects.
What Are Tanker Trucks?
Tanker trucks are also called tankers, fuel trucks, oil trucks, and gas trucks. These vehicles haul hazardous materials and flammable liquids, including gasoline, ethanol, diesel, and others. Tanker trucks also transport non-flammable materials such as sand, sewage, asphalt, and consumer products, including water, beer, milk, wine, grain, flour, and others.
Since many tanker trucks on our roads transport industrial chemicals, petroleum-based products, and flammable liquids, people involved in accidents with tanker trucks can sustain catastrophic injuries, including severe burns and smoke inhalation injuries.
Dangers of Accidents Involving Tanker Trucks
Depending on the materials transported by a tanker truck, people involved in the crash can face the following dangers associated with the collision:
Explosions and fires - When a tanker truck collides with another vehicle or object, the tanker can leak as a result of the impact. As a result, the transported material in the tanker can ignite or explode, and people involved in a tanker truck crash can suffer severe burn injuries and permanent scarring.
Release of toxic gases or fumes - When certain chemicals come into contact with human skin, they can cause burns and other adverse reactions. When a person inhales certain chemicals, they can develop breathing problems and other complications. Symptoms of inhalation of toxic gases include vomiting and coughing.
Chemical leaks/spills - A tanker truck is likely to overturn and spill its cargo on the road when involved in a collision with another vehicle. As a result of the spill, people at the scene of the crash can suffer injuries from chemical spills onto the road.
A driver of a tanker truck must exercise greater vigilance and use extra caution when the tanker contains hazardous materials or flammable liquids. For this reason, tanker truck drivers must clear their blind spots before making any potentially dangerous movements on the road, such as turning and changing lanes.
In addition to massive blind spots, tanker trucks are also less maneuverable than smaller vehicles and have an increased stopping distance. When operated negligently, a tanker truck can pose a serious danger to other parties in the crash.
A large percentage of tanker truck accidents occur due to "sloshing." A trucker is more likely to lose control of the truck, and the vehicle is more likely to roll over onto its side when the transported cargo is a liquid. The tanker truck can become unstable when the liquid inside the tanker starts sloshing around during movement. According to the Federal Motor Carrier Safety Administration (FMCSA), an estimated 63 percent of rollover accidents involving tanker trucks occur due to cargo sloshing.
Injuries in Tanker Truck Accidents
Injuries suffered by victims of tanker truck accidents can be catastrophic and may require costly medical procedures. A victim of an accident with a tanker truck may face a lot of pain and suffering when recovering from their injuries, while some victims will never make a full recovery.
The severe nature of injuries in tanker truck accidents is often because these vehicles transport hazardous materials and can lead to an explosion. Even if the tanker truck does not explode, being involved in a tanker truck accident can cause life-threatening injuries due to the sheer size and weight of the truck.
Common types of injuries suffered by victims of accidents involving tanker trucks include:
Severe external burns
Chemical burns
Smoke inhalation injuries
Internal injuries and bleeding
Spinal cord injuries
Traumatic brain injuries
Paralysis
Loss of a limb
Radiation exposure
Fractured bones
Deep lacerations
Permanent scarring
Disfigurement
Depending on the severity of the injuries, a victim can incur hundreds of thousands or millions of dollars in lifelong medical bills and lost wages. Fortunately, you can seek reimbursement for some or all of your losses by filing a lawsuit against the liable parties whose negligence caused or contributed to your injuries.
Special Regulations That Apply to Tanker Trucks
Due to the potentially hazardous cargo carried by tanker trucks, operating a tanker truck requires special qualifications in addition to having a HAZMAT endorsement on the Commercial Driver's License (CDL), according to the FMCSA.
The special regulations that apply to tanker trucks exist to reduce the risk of crashes, explosions, fires, as well as chemical leaks and spills.
To gain a HAZMAT endorsement, a driver must:
Have a clean driving record
Pass background checks
Pass written exams
When there is a tanker truck accident, the victim's lawyer will investigate whether or not the driver has the necessary qualification and HAZMAT endorsement on their CDL. If the trucking company allowed a trucker to drive a tanker truck without the necessary qualifications or violated any other special regulations, a lawyer can help the victim hold the trucking company responsible for the accident.
Liable Parties in Tanker Truck Accidents
A common question asked by victims of tanker truck accidents is, "Who can be responsible for my crash?" The answer depends on many factors, as there may be multiple liable parties. Often, truck accident victims can hold several parties accountable for their losses and injuries.
Depending on the facts surrounding your tanker truck accident, you might recover damages from these liable parties:
Parties involved in the accident - Depending on the number of parties to the accident, you can pursue a lawsuit against the driver whose negligence caused or contributed to the crash.
The truck driver's employer - If the operator of the tanker truck was an employee of a trucking company, the trucking company can be liable for the accident.
A company responsible for vehicle maintenance - Tanker trucks must undergo regular inspection and maintenance to ensure they are in good condition to reduce the risk of devastating collisions caused by mechanical problems.
The vehicle manufacturer - If there were any defects with the tanker truck's engine, brakes, steering, or other components, the manufacturer of the vehicle can be responsible for any accidents caused by the defect.
A government agency. If a collision occurred due to inadequate maintenance of the road, you can file a lawsuit against the government agency whose failure to safely and reasonably maintain the road caused your accident.
A comprehensive investigation by an experienced attorney can reveal all potentially liable parties in your particular case. Consider speaking with a lawyer to determine who can be named as "defendants" in your lawsuit.
Compensation for a Tanker Truck Accident
Medical expenses following a tanker truck crash can add up quickly and leave the injured party overwhelmed. Fortunately, you might get the financial burden off your shoulders by seeking compensation from the liable parties.
You might need to speak with an experienced lawyer to carefully document your damages and fight for the maximum compensation you deserve.
Depending on the severity of the injuries, victims of tanker truck crashes can recover damages for:
Medical bills, including the cost of medical treatment, rehabilitation, and physical therapy in the future
Loss of income
Diminished earning capacity
Emotional distress
Loss of enjoyment of life
Loss of consortium
Since your compensation consists of both economic and non-economic damages, it may not be easy to assign a dollar value to your losses. For this reason, you might want to consider contacting a knowledgeable attorney who can accurately calculate your damages and estimate your losses.
Frequently Asked Questions (FAQs) About Tanker Truck Accidents
How Common Are Tanker Truck Accidents?
While tanker truck accidents are not as common as collisions involving other large trucks, they are usually extremely devastating and deadly when they do happen. According to the latest available report by the Federal Motor Carrier Safety Administration (FMCSA), trucks with cargo tanks led to 377 fatalities and over 3,600 injuries in a single year.
According to the Arizona Department of Transportation, tanker trucks were involved in 24 collisions in Arizona in a recent year.
When Are Drivers of Tanker Trucks Negligent?
A tanker truck driver can cause a crash if they failed to exercise due care.
Common examples of negligence on the part of a tanker truck driver include:
Driving while fatigued
Operating the tanker truck while distracted
Driving under the influence of alcohol or drugs
Exceeding the posted speed limit
Making unsafe lane changes such as failing to check blind spots before changing lanes
Filing to maintain a safe distance between other vehicles
Failing to yield the right of way
Making an excessively wide turn
Losing control of the vehicle, which can lead to a rollover accident
Failing to exercise extra caution when transporting hazardous materials
Speak with a knowledgeable attorney to determine what caused the accident and identify which parties are liable for your injuries and losses.
Can You Sue a Trucking Company for a Tanker Truck Accident?
In many cases, victims of tanker truck accidents can file a lawsuit against the trucking company that operates the truck or hired the trucker involved in the crash. A victim can also sue the owner of the tanker truck.
Trucking companies may be accountable for accidents involving their tanker trucks when they fail to:
Provide proper training to their drivers
Check the experience and qualifications of their drivers before putting them on the road
Systematically inspect vehicles
Maintain tanker trucks in good condition
Verify that a truck driver complies with the federal hours of service rules
Follow cargo loading rules
A skilled lawyer on your side can investigate your tanker truck accident to determine if they can hold the trucking company accountable for the collision because of a failure to adhere to safety regulations.
What Is the Average Settlement After a Tanker Truck Accident?
No two cases are ever alike, which is why the value of your claim depends on a multitude of factors. As a rule of thumb, victims of tanker truck accidents receive sizable settlements because of the serious nature of their injuries.
A lawyer will review your unique case and examine the following factors to determine the full value of your claim:
The severity of the injuries
The duration of the recovery period
The cost of medical treatment and other expenses
Out-of-pocket expenses
Whether or not you will return to work or fully recover
Whether you are temporarily or permanently disabled
The availability of insurance coverage
The strength of your claim
While there is no magic formula to calculate the value of your case, the above-mentioned factors will affect the amount of compensation you can ask for during the negotiations.
How Can a Phoenix Truck Accident Lawyer Help?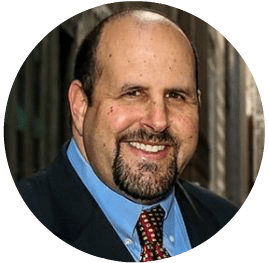 Having a lawyer on your side can assist you in fighting for fair compensation on your behalf while you focus on making a speedy recovery.
A skilled attorney can help you handle the following aspects of your claim:
Investigate your accident
Identify all potentially liable parties
Collect evidence
Negotiate with insurance companies on your behalf
Determine a fair settlement amount
Prepare your case for trial if you cannot settle out of court
If you suffered injuries in a tanker truck accident, your lawyer should have the necessary resources and expertise to handle cases involving tanker trucks. A Phoenix truck accident attorney will help you get the compensation you need to cover the cost of your medical treatment and compensate you for your other losses.