Phoenix Unqualified Truck Drivers
It takes highly specialized knowledge and a set of driver's skills to safely operate a truck. Drivers who want to operate commercial vehicles must obtain a commercial driver's license (CDL) after knowledge tests and rigorous training.
Unfortunately, despite the strict regulations and requirements for truck drivers across the United States, quite a few unqualified truckers drive on our roads. Trucking accidents often happen because of truck driver error or poor judgment, which is often the result of a lack of qualifications or experience.
If you were in a motor vehicle accident with a large truck, speak with a skilled truck accident attorney to determine whether the truck driver had the necessary qualifications, training, and license.
What Are the Minimum Requirements for Truck Drivers?
To keep everyone on the road safe and ensure that unqualified drivers are not allowed to drive trucks, the U.S. Department of Transportation has established minimum requirements for those who want to become operators of commercial vehicles.
Under 49 CFR § 391.11, drivers must meet the following requirements to operate commercial vehicles:
18 years old or older (if the truck wants to drive across state lines or transport hazardous materials, they must be at least 21 years of age)
Have a valid driver's license
Have two or more years of driving experience
Have a medical examiner's certificate confirming that the driver meets all physical and medical requirements to safely operate a truck
There is no current suspension of their driver's license.
If a driver does not meet these requirements, they may lack the necessary qualifications to safely operate a commercial vehicle. Drivers must also pass a knowledge and road test before receiving a commercial driver's license. Just because a driver has a CDL does not mean that he or she cannot lose it. Specific traffic law violations may result in CDL disqualification.
What Makes a Truck Driver 'Unqualified'?
Becoming a truck driver requires people to undergo rigorous training and have years of driving experience. In the context of truck accidents, the term "unqualified truck drivers" refers to drivers who operate commercial vehicles without a valid CDL, those who drive without the proper endorsement on their license, and those who had their CDL suspended.
However, a truck driver may be "unqualified" even if they have a valid CDL but still lack the necessary skills and experience to safely operate a commercial vehicle.
When undergoing training, truck drivers must develop the following skills:
Safely entering and exiting roadways
Making proper lane changes
Using and aligning the truck's mirrors
Avoiding blind spots
Following hours of service rules
Inspecting their vehicle for potential mechanical failure before the trip
Being aware of substance abuse and cell phone use regulations
A truck driver must know all these things to be qualified to operate the vehicle safely. Under the DOT requirements, a commercial driver's license remains valid for five years, which means a driver must go through the renewal process after five years pass.
What Are the Dangers of Unqualified Truck Drivers?
While some driving maneuvers, including turns and lane changes, may seem easy for drivers of passenger vehicles, they may be difficult to execute for those who operate trucks weighing up to 80,000 pounds and large blind spots and an increased braking distance.
Operating a heavy and large truck is not easy, which is why strict requirements are in place to ensure that operators of commercial vehicles have the necessary qualifications and proper licensing and training to drive on public roads.
Unfortunately, the truck driver shortage has caused many trucking companies to hire drivers who are not qualified or experienced enough to drive commercial vehicles.
Some of the driving mistakes that unqualified drivers are likely to make include:
Making unsafe lane changes
Making improper turns
Driving too fast for conditions
Not stopping in time to avoid a collision
Failing to follow a safe distance between vehicles
Not checking blind spots before executing maneuvers
Failing to keep a proper lookout
Unqualified truck drivers pose a danger to themselves and everyone on the road with them. If a truck driver does not have the proper licensing, qualifications, or training, they are more likely to make mistakes when operating a truck and cause devastating and potentially deadly accidents.
What You Need to Know About Unqualified Truck Drivers
When determining liability for an accident caused by an unqualified truck driver, you should know:
Trucking companies often hire unqualified drivers to increase their revenue. According to the American Trucking Associations, the truck driver shortage hit a historic high of over 80,000 drivers in 2021. The shortage of truck drivers has caused many trucking companies to disregard federal regulations and hire truckers with invalid, suspended, or even non-existent CDLs in an attempt to increase their revenue. In addition, the trucking company may be more likely to ignore violations, including substance abuse, committed by the driver to keep him or her working and transporting materials for the company.
A truck driver may not have the necessary endorsement on their CDL to operate certain vehicles. A truck driver needs specific enforcement on their CDL to drive certain types of commercial vehicles. If the driver operates a commercial vehicle despite the lack of endorsement to drive that vehicle, they are unqualified to drive.
If you are involved in a truck accident and believe that the truck driver is not qualified or licensed to operate a commercial vehicle, you might want to consult with a knowledgeable attorney to investigate your accident and access the trucking company's records to check the driver's past driving history, qualifications, licensing, and training.
Truck Drivers Can Become Ineligible to Operate Commercial Vehicles
Just because a truck driver has obtained a commercial driver's license does not mean that the driver cannot lose the license. Commercial vehicle drivers must follow traffic laws and maintain clean driving records to avoid the loss of a CDL.
While the Federal Motor Carrier Safety Administration (FMCSA) does not revoke a commercial vehicle driver's CDL for all traffic law violations, a driver can become ineligible to operate commercial vehicles if they:
Operate a truck with a blood alcohol concentration (BAC) of .04 percent or greater (the standard BAC limit for regular drivers is .08 percent);
Violate implied consent laws by refusing to take a breath or blood test;
Leave the scene of an accident;
Use the CDL to commit a felony; or
Cause someone else's death as a result of their negligent, careless, or reckless operation of the truck.
The duration of the CDL disqualification can range from a few months to several years or even ten years. In some cases, the truck driver may have their CDL disqualified for life.
What Are the Federal Requirements to Qualify as a Truck Driver?
While state authorities can issue commercial driver's licenses, truck drivers must also meet the federal requirements to be fully qualified drivers.
Some of the most fundamental qualifications for truck drivers include:
Physical and medical examination. A truck driver must undergo a physical and medical examination to obtain a Medical Examiner's Certificate issued by the U.S. DOT. The certificate confirms that the truck driver has been screened and evaluated by medical professionals to ensure that they are qualified to drive a commercial vehicle safely. During the examination, the doctor will check a driver's health to ensure that they do not have any conditions that can cause them to pass out or otherwise lose control of the vehicle while driving.
Periodic and random testing for alcohol, drugs, and other impairing substances. Trucking companies across the country must follow strict regulations for alcohol and drug testing. If a truck driver fails a test or refuses to undergo testing, their trucking company must not allow that driver to continue driving.
Hours of service regulations. Driving while fatigued is a common cause of truck accidents across the country. To prevent truck drivers from falling asleep behind the wheel and operating trucks while fatigued, the FMCSA established strict hours of service rules to ensure that drivers get adequate rest and sleep. Under the FMCSA hours of service regulations, drivers of property-carrying trucks cannot drive for longer than 11 hours after ten consecutive hours off duty. The hours of service limit for drivers of passenger-carrying vehicles is ten hours after eight consecutive hours off duty.
A truck driver is not fully qualified if they do not meet these and other requirements established by federal law.
Frequently Asked Questions (FAQs) About Unqualified Truck Drivers
What are the common accidents caused by unqualified truck drivers?
Causes of accidents involving unqualified truck drivers vary from one case to another.
Some of the most common causes of unqualified truck driver accidents include:
Running red lights
Failure to maintain a safe following distance
Driving too fast for conditions
Driving under the influence of alcohol or drugs
Making unsafe lane changes
Failing to properly secure loads
Failing to conduct pre-trip inspections
When a truck driver causes a collision because of their lack of qualifications or training, they can be liable for the resulting damages and losses. However, the injured victim might also file a claim against the trucker's employer. Trucking companies can be liable for the crash, especially if they hire drivers they know or should have known were incompetent or unqualified at the time of the hiring.
How do I know that an unqualified truck driver caused my accident?
Typically, truck drivers do not admit that they are not qualified or licensed when a collision occurs. This begs the question, "How do you know that the truck driver who caused your accident is unqualified?"
In most cases, you cannot know for sure that the trucker who caused your accident lacks the necessary qualifications to operate a large truck. However, when you hire an attorney to conduct an investigation, the attorney will review the truck driver's credentials and records to determine if the driver is qualified.
Proving that the truck driver is not qualified can help you maximize your recovery because you might file a claim against both the unqualified truck driver and their trucking company.
Are trucking companies liable for accidents due to unqualified truck drivers?
If an unqualified truck driver is responsible for causing your crash, they can be liable for the collision and any resulting damages and losses. Unfortunately, however, you may not receive adequate compensation from an unqualified driver because the driver may also not have the proper insurance coverage.
In this case, your truck accident lawyer might maximize your compensation by filing a claim against the truck driver's employer - the trucking company. Trucking companies must conduct background checks and check drivers' credentials to ensure that they are hiring qualified and competent drivers to operate large trucks.
What compensation can you seek after a truck accident due to an unqualified driver?
If your truck accident occurred because the driver is not qualified or experienced enough, you might be entitled to compensation for your resulting injuries, damages, and losses.
Depending on your injuries and losses, you might recover the following types of damages:
Medical expenses (past and future), including hospitalization bills, surgery costs, and other expenses associated with the treatment
Loss of income and diminished earning capacity
Pain and suffering and other emotional trauma
Loss of enjoyment of life
In some states, courts also award punitive damages to punish the at-fault party for their outrageous conduct. Get a case review from an experienced attorney in your area to determine the damages available in your truck accident case.
How can an attorney help you prove that a truck driver is unqualified?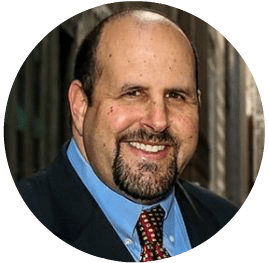 Proving that a truck driver who caused an accident does not have the necessary qualifications, licensing, or training can be tough primarily because the injured party does not have access to the trucking company's records.
That is why you need an attorney to help you obtain access to and review the trucker's training certifications, qualifications, vehicle maintenance logs, hiring records, and other information to prove that the truck driver is unqualified.