Phoenix Truck Driver Fatigue
A truck driver's actions when operating a truck require more care and caution due to the sheer size of their vehicle. However, when a driver is fatigued, they might not stay vigilant or exercise due care when driving due to sleep deprivation or exhaustion.
That is why the federal government sets restrictions on the number of hours truck drivers can drive without mandatory rest. Unfortunately, many truckers end up violating hours of service rules to drive longer distances and complete the deliveries faster.
According to the National Sleep Foundation, drowsy driving increases the risk of an accident because fatigue can result in mental impairment similar to being intoxicated. If you have sustained injuries in a truck accident caused by a fatigued driver, consider speaking with an attorney to assist you in pursuit of financial compensation.
Proving that the truck driver was fatigued can be difficult, which is why you might need the legal help of a skilled attorney to help you gather evidence and determine liability in your particular case.
What Is Truck Driver Fatigue?
Fatigued driving, also called "drowsy driving," means operating a motor vehicle while sleepy or exhausted. Fatigue results from physical and/or mental exertion that impairs a person's ability to drive a motor vehicle safely.
According to the National Highway Traffic Safety Administration (NHTSA), drowsy driving caused nearly 700 deaths and thousands of injuries in 2019 alone. Operators of tractor-trailers, buses, and tow trucks are more likely to drive while fatigued than other drivers, according to the Centers for Disease Control and Prevention (CDC).
What Are the Federal Trucking Regulations to Prevent Truck Driver Fatigue?
Because fatigue is a major contributing factor to thousands of truck accidents, the Federal Motor Carrier Safety Administration (FMCSA) created regulations to put restrictions on the number of hours truck drivers can be on duty without a rest break.
The revised hours of service rules took effect on September 29, 2020.
The new hours of service regulations for truck drivers include:
A shift cannot exceed 14 hours if the driver is on a short-haul within the 150 air-mile radius;
The on-duty drive time extends by two hours in the event of adverse driving conditions;
A truck driver is required to take a 30-minute break by their eighth hour of coming on duty;
Truckers with a sleeper berth are required to take at least 8 hours in the sleeper berth; and
The time spent in the sleeper berth can happen over two periods as long as both periods exceed two hours.
According to the Insurance Institute for Highway Safety (IIHS), truck drivers are twice as likely to crash when driving for more than eight hours in a workday. The IIHS research also showed that many truckers violate hours of service rules by driving for more hours than the allowed limit, not to mention that drivers routinely put false information in their logbooks.
Truck drivers who violate hours of service regulations and trucking companies that encourage their drivers to drive for more hours than allowed by federal law can be liable for any injuries and accidents caused by fatigue and drowsy driving.
The Dangers of Truck Driver Fatigue
As mentioned earlier, the National Sleep Foundation found that driving while fatigued compares to driving while impaired by alcohol. A fatigued driver is more likely to make errors and act negligently because sleep deprivation and exhaustion can impair judgment and slow reaction time.
Fatigue and tiredness can diminish a truck driver's ability to operate a motor vehicle safely because of:
Impaired judgment
Decreased awareness
Slowed reaction time
Inability to concentrate
Poor coordination
Problems with vision
Behavioral changes
A fatigued driver is more likely to fall asleep behind the wheel. Exhaustion and sleepiness can also cause "microsleep," which are episodes of sleep lasting less than 30 seconds. If a driver falls asleep behind the wheel, they can end up causing preventable accidents ranging from rear-end crashes and devastating head-on collisions.
Causes of Truck Driver Fatigue
Fatigue is a major contributing factor to thousands of truck accidents in Phoenix, Arizona, and elsewhere across the country. According to the Arizona Department of Transportation, fatigued driving or falling asleep behind the wheel caused an estimated 1,366 crashes in a recent year.
Many factors contribute to truck drivers' fatigue, including:
Long hours - Truck drivers tend to spend long hours on the road, all alone. Driving long hours can lead to both physical and mental exertion.
Monotonous work routine - Most truck drivers have a monotonous work routine, which is why many of them are more likely to get bored and tired on the road.
Irregular sleep cycles - Many truck drivers prefer to drive at night because there is less traffic. However, driving at night and sleeping during the day can result in drowsiness due to irregular sleep cycles.
Shortage of truck drivers - According to the American Trucking Associations, the trucking industry was short nearly 61,000 drivers in 2019. Due to the shortage of truck drivers, the trucking company might impose unrealistic deadlines and push its drivers to their limits, which can result in fatigue and burnout.
Violating hours of service rules - As mentioned earlier, the FMCSA imposes strict limits on the number of hours a truck driver can drive during a shift without a rest period. Violations of the hours of service rules increase the likelihood of drowsy driving and fatigue.
Medical conditions - Some health issues may contribute to the truck driver's fatigue, exhaustion, tiredness, or sleepiness.
Medication - Certain medications, including antidepressants and antihistamines, can cause drowsiness, which is why drivers of commercial vehicles must consult with a doctor before taking any medication that has "drowsiness," "sleepiness," or "tiredness" in its side effects.
Truck drivers must exercise due care when operating a truck, which is why truckers must stop driving and get rest as soon as they notice any signs of fatigue.
How to Prove Truck Driver Fatigue?
While the FMCSA estimates that driver fatigue factors in at least 13 percent of all truck accidents, proving that a truck driver caused the collision because they were fatigued is no easy task. Typically, you need a comprehensive investigation to prove that the other driver was fatigued at the time of the accident.
Thus, if you suffered injuries in a truck driver fatigue accident, you might need a lawyer to help you investigate your crash and collect all available evidence proving that the driver was drowsy or sleepy when the collision occurred.
To prove truck driver fatigue, you may need to show:
The time of the accident - If the collision occurred between midnight and morning hours, your lawyer can argue that the truck driver was drowsy and that their drowsiness played a role in causing the crash.
The police report - Police officers should recognize signs of intoxication and impairment caused by fatigue. If the officer believes that the truck driver has signs of fatigue, they may mention this fact in the police report.
Lack of accident avoidance - Typically, drivers make specific maneuvers in an attempt to avoid a collision. However, if the truck driver did not swerve or apply the brakes to avoid the crash, it can be an invaluable piece of evidence to prove that the driver had reduced reaction time and impaired judgment because of fatigue or the lack of sleep.
The driver's logbook - Your lawyer will also examine the trucker's logbook to determine how long the driver was on the road before the collision occurred. However, the problem with logbooks is that many drivers and even trucking companies falsify these records.
The driver's billed hours - Since the driver's logbook may not reveal the actual number of hours on the road, your lawyer can request access to the driver's billed hours with their employer.
Consider contacting a skilled truck accident attorney to help you obtain all available evidence proving that the truck driver was fatigued.
Frequently Asked Questions (FAQs) About Truck Driver Fatigue Accidents
What Are the Common Injuries that Truck Driver Fatigue Accidents Cause?
If a truck driver is fatigued—or worse, falls asleep behind the wheel—they are likely to cause severe injuries to occupants of passenger vehicles. Passenger car occupants are more vulnerable to injuries when involved in a collision with a large truck.
Victims of truck crashes caused by driver fatigue may sustain:
Traumatic brain injuries
Paralysis
Concussion
Spinal cord injuries
Back and neck injuries
Lacerations and cuts
Crush injuries
Broken bones/bone fractures
Internal bleeding
Severe burns
The severity of injuries depends on the type of the truck accident (head-on, rear-end, T-bone, etc.), the size of the truck, the speed, whether or not the victim was wearing a seat belt at the time of the crash, and other factors.
How to Prove the Fatigued Truck Driver's Negligence?
If you have evidence to prove that the truck driver was fatigued or exhausted at the time of the accident and that their fatigue caused or contributed to the accident, you can hold the trucker responsible for your resulting injuries and losses.
To prove negligence in a truck accident, you may need the assistance of an experienced and seasoned lawyer to help you establish:
The truck driver owed you a duty of care.
The trucker breached the duty of care (e.g., because he fell asleep behind the wheel or had impaired judgment due to sleep deprivation).
The breach led to the accident.
You suffered injuries and financial losses after the crash.
Speak with an attorney to discuss your particular case and gather the necessary evidence to prove that the fatigued truck driver was negligent.
Can a Trucking Company Bear Liability for Truck Driver Fatigue?
Yes, the truck driver's employer can be liable for the accident caused by the driver's drowsiness or fatigue because trucking companies are vicariously liable for the accidents caused by their employees.
In some cases, you can sue the trucking company directly if you can prove that its negligence contributed to the collision. For example, if the truck driver's employer imposed unrealistic deadlines for completing deliveries, which left the trucker no option but to violate the federal hours of service rules, the trucking company can be liable for the crash caused by the trucker's fatigue.
Do Truck Drivers Have to Record Their Hours on Duty?
Yes, federal law requires truck drivers to record their hours on duty and rest breaks. However, since truck drivers keep paper logs to record their driving time, many drivers falsify those records. Thus, the truck driver's logbooks may not show that the driver violated hours of service rules.
What Damages Can You Recover After a Phoenix Fatigued Truck Driver Accident?
Depending on the circumstances of your accident, you might be entitled to financial compensation through an insurance claim and a lawsuit against the liable parties.
Recoverable damages in truck accident cases include but are not limited to:
Reasonable medical expenses associated with the injury
Lost wages for the time missed at work
Diminished earning capacity
Loss of enjoyment of life
Emotional distress
If your loved one died in a truck accident caused by the other driver's fatigue, you can seek compensation for the funeral and burial expenses, the cost of medical treatment before the death, loss of support, loss of income, loss of consortium, and other damages and losses.
How Can a Phoenix Truck Accident Lawyer Help?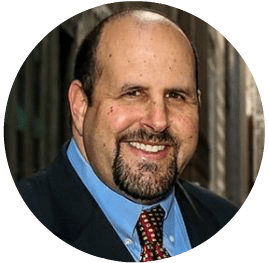 To pursue financial compensation in your truck accident case, your lawyer may:
Answer your questions to ensure that you understand your legal options
Identify all potentially liable parties
Collect evidence proving that the truck driver was fatigued, sleepy, exhausted, or drowsy when the accident occurred
Calculate the value of damages and losses
Prepare the paperwork
File a claim or lawsuit
Handle all negotiations and communications throughout your legal case
Provide you with peace of mind while you focus on your getting better
Contact a knowledgeable Phoenix truck accident attorney if you suffered injuries in a truck accident caused by a driver's drowsiness or you lost a loved one in a collision involving a fatigued driver.