How Long Does It Take to Settle a Semi-Truck Accident? 
There is no surefire way to predict how long it will take to settle a semi-truck accident. Each case is subject to different variables, and semi-truck accident cases can be more complicated than most.

Regardless of the timeframe for settling your case, it is worth pursuing the compensation you deserve. Even if it takes a year or longer to get money related to your accident, the wait is often worth it. With no clear alternative, you must trust that your truck accident lawyer is resolving your case as quickly as possible.

Schedule a Free Initial Consultation
What Factors Determine How Long It Takes to Settle a Semi-Truck Accident Case?
While you can never accurately predict exactly how long it will take to settle a truck accident case, several factors can reliably determine the difficulty of resolving your case. Some of those factors include:

The Severity of Your Injuries
The more severe your accident-related injuries are, the more compensation you will likely need to cover your losses.
Severe injuries may also:
Require a longer time to diagnose
Present symptoms that are not immediately apparent just after the accident
Require your lawyer to work with experts and doctors to understand your recovery timetable and determine all future medical costs
Rather than rush calculating your medical costs, your lawyer should take time to understand the road to recovery. Only then can they value your damages properly.

The cost of your medical care can be a factor that slows the settlement process. The greater the value of your medical care, the longer it may take to secure that compensation from liable parties.

The Total Value of Your Damages
A liable party may be more willing to pay $25 than $100. The same logic applies to larger financial recoveries.

If an insurance company, trucking company, or other liable party owes you a substantial financial recovery, they may be more liable to fight against your claim. This resistance can drag out negotiations and delay the resolution of your case.

Liable Parties' Willingness (or Lack Thereof) to Pay for Your Damages
A lawyer never knows how hard a liable party will fight against a truck accident claim. When parties decide they aren't willing to pay for the damages they're liable for, this decision can produce tense, long-running negotiations.

Liable parties will rarely hand over the money they owe without a fight. You must ensure your lawyer can emerge victorious from complex negotiations. Review attorneys' case results before hiring your lawyer.

The Strength of Evidence in Your Favor
Your lawyer's negotiating position may be as strong as the evidence in your favor.
In a truck accident case, compelling evidence can include the following:
Eyewitness testimony affirming that a truck driver (or other liable parties) caused your accident
Video footage of your truck accident
An expert's reconstruction of your accident
Data from the truck's black box, which may indicate the speed the truck was traveling and other information relevant to your collision
Logs from the trucking company, which can indicate any safety violations that led to your accident

Securing evidence can be complex in truck accident cases—yet another reason to hire an experienced lawyer. Your attorney may file a legally-binding letter demanding that liable parties (including trucking companies) preserve any evidence you may use in your case.

The Effectiveness of Your Lawyer
Your choice of attorney can be a crucial variable in the outcome of your case, including the time it takes to resolve your case. Hopefully, your attorney will be a skilled, tenacious negotiator who convinces liable parties to pay what you deserve.

Passenger vehicle occupants are at greatest risk when a truck accident occurs. You deserve fair compensation for injuries or the loss of a loved one. By hiring a lawyer you trust, you can focus on your recovery and let the legal professionals do their jobs for you.
The Only Way to Speed Up Your Settlement Time Is to Start Your Case as Soon as Possible
Many of these factors are outside of your control. You cannot do anything to convince liable parties to pay you, and you can't do anything to lessen the value of your damages (nor should you want to).

From your perspective, one way to minimize the time it takes to resolve your case is to hire a lawyer today. The sooner you hire a lawyer, the sooner they will begin to work on your case, and the sooner they may get a settlement or judgment for you.
The Clear, Serious Risks if You Wait to Hire an Attorney
You can face significant financial risks if you don't hire a lawyer as soon as possible.
Waiting to hire a lawyer may:
Allow precious evidence to become unusable: Evidence is often time-sensitive. Video footage, data from a truck's black box, and witness accounts are especially prone to being lost over time. The sooner you hire your lawyer, the sooner they will pursue such time-sensitive evidence.
Allow important deadlines to expire (including the statute of limitations for your case): Your lawyer may need to navigate several deadlines, including those for reporting injuries, filing an insurance claim, and filing a lawsuit. If you miss one or more of these deadlines, you may forfeit your eligibility to pursue the money you deserve.
Limit your choice of attorney: Personal injury lawyers generally accept cases based on contingency fees. The firm only receives a case if they believe they can win. If you wait, let crucial evidence expire, and create tight filing deadlines, many law firms may refuse to accept your case.
Diminish your chances of securing the compensation you deserve: Nothing good can come of waiting to hire a lawyer. If evidence becomes lost, you lose potential attorneys, or you miss critical deadlines, you'll have a weaker case. If you wait too long, you may have no case at all.

Act urgently after a truck accident. Even if you waited to hire a lawyer, all is not lost. Simply begin searching for a lawyer today, make an informed choice, and let your attorney start the legal process as soon as possible.

How Can You Choose a Personal Injury Lawyer to Lead Your Truck Accident Case?
Your choice of attorney may be the most important case-related decision you make. Factors to consider when choosing your lawyer include:

Case Results
Case results serve as a law firm's resume. In particular, pay attention to the results a law firm has secured in truck accident cases.
Ask them about:
Settlements: These show that a law firm can negotiate successfully.
Jury awards: These prove that a law firm is willing to take cases to court and is capable of winning a court case.

Most civil cases result in a settlement rather than a jury award. However, a law firm should take your case to court if circumstances call for it.

The longer a law firm's record of case results and the larger their largest recoveries, the better.

Practice Areas
Personal injury law firms have practice areas. These are the types of cases they most commonly handle. If a law firm lists "truck accidents" among its practice areas, you can be fairly certain the firm has at least some experience representing truck accident victims.

A law firm listing "truck accidents" as a practice area is not reason alone to hire it. However, if you see the practice area listed and also see notable case results in truck accident cases, you may be more comfortable hiring that firm for your case.

Reviews
Clients have the greatest insight into a law firm:
Treatment of clients
Work ethic
Willingness to take cases to trial
Fitness to lead a truck accident case

Heed the reviews of former clients. While many law firms will list client testimonials on their websites, these reviews are (almost always) cherry-picked.

Instead, locate forums where any former client can leave a review. These forums will provide a more balanced view of a law firm's strengths and weaknesses.

Office Locations
Generally speaking, it is ideal for your lawyer to have an office in (or near) the city where your truck accident happened.
A local office may indicate that the law firm:
Will provide in-person legal service
Can visit the accident scene and other locations related to your case
Knows the city where your accident took place, which may allow them to complete an efficient, thorough investigation of the accident
Knows the local court system, which may allow them to submit and complete your case efficiently

All things being equal, you may generally choose a law firm with a local presence over one without a local office.

Your Lawyer Will Determine the Cause of Your Truck Accident
One of a truck accident lawyer's primary responsibilities is leading causes of truck accidents, including:

Speeding and Other Forms of Aggressive Driving
The National Safety Council (NSC) reports that speeding in a given year can contribute to nearly one-third of fatal motor vehicle accidents. While truck drivers may be subject to software that monitors their speed, such software does not always stop the driver from speeding.

Other aggressive driving behaviors that may contribute to truck accidents include:
Tailgating
Changing lanes without adequate clearance
Stopping abruptly
Veering out of one's lane
Running yellow lights in a dangerous manner
Running red lights, stop signs, and any other mandatory traffic signals

Truck drivers must undergo extensive training before receiving their commercial driver's license (CDL). These drivers know the dangers of aggressive driving.

Impaired Driving
Intoxicated, tired, or emotionally unstable truck drivers pose a danger. Drivers should stop driving until they can drive safely.

Unsafe Trucking Equipment
Trucks, trailers, and components that are outdated, defective, or in need of repair are clear safety hazards. If a trucking company or trucker fails to inspect, service, or replace dangerous equipment, they increase the risk that a truck accident will occur.

Your lawyer can hold manufacturers of defective equipment liable for any resulting accident.

Distracted Driving
Truck drivers who take their hand(s) off the wheel, their mind off of safe driving, or their eyes off the road are distracted. These drivers are placing themselves and others at an unacceptable risk of severe injury and death.

Recoverable Damages in Truck Accident Claims
Each truck accident victim has unique damages, but any motor vehicle accident can cause:
Pain and suffering
Treatment for pain and suffering
Medical expenses
Lost income
Diminished earning power
Vehicle repair expenses
Temporary transportation costs
Other property expenses, such as replacing a damaged cell phone and ruined clothing

The array and severity of damages vary from case to case. Hiring an experienced, capable lawyer ensures that your chosen law firm will value your damages accurately.

Services Personal Injury Lawyers Provide Truck Accident Victims
A truck accident lawyer will:
Secure evidence: Lawyers must act quickly to get evidence after a truck accident, especially if that evidence lies in a trucking company's possession. Your attorney may take legal measures demanding the trucking company preserve any accident-related evidence.
Document your damages: Your lawyer will secure X-rays, MRIs, CT scans, medical records, proof of lost income, and other documentation proving your accident-related damages.
Negotiate a settlement: Attorneys negotiate settlements on their client's behalf. The value of your damages will determine how much compensation your lawyer demands.
If necessary, take your case to court: Some semi-truck accident cases go to court. Your attorney may take your case to trial if liable parties don't offer a fair settlement.

Your attorney will also handle paperwork, communications, and every other aspect of your semi-truck accident case.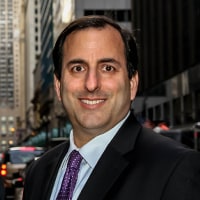 Find a Truck Accident Lawyer to Lead Your Truck Accident Case Today
Do your research to find a personal injury law firm in Chicago that fits your case properly. Do not wait, as there are deadlines and time-sensitive evidence to consider. The sooner you get a trusted truck accident attorney on board, the greater chance you have of presenting a strong case and obtaining compensation as efficiently as possible.