What Is the Statute of Limitations in a Car Accident Claim?
Victims of car accidents can file a personal injury claim or lawsuit for various monetary damages. However, they do not have unlimited time to take this step. Accident victims only have two years from their accident date to file a personal injury lawsuit in the court system for damages.
Absent exceptional circumstances, if they fail to file their lawsuit on time, they waive their right to recover any monetary compensation for the injuries and other losses they suffered in their accident.
In any car accident claim you file, you should assume that the statute of limitations begins to run on the date of your accident and ends precisely two years later. To ensure that you do not run afoul of the statute of limitations, you should seek legal help as quickly as possible in your case.
A knowledgeable car accident attorney in your area can file a timely lawsuit in your case and begin taking all of the necessary legal actions to pursue the monetary recovery you deserve for your losses.
Why Have a Statute of Limitations for Car Accident Cases?
In a nutshell, the statute of limitations in a car accident case establishes the deadline by which you must take legal action in pursuit of monetary recovery.
The statute of limitations:
Ensures that both fact and expert witnesses can testify at a deposition, jury trial, or binding arbitration proceeding in the case
Ensure that memories remain fresh in the accident victim's mind – and in the minds of potential witnesses – so that they can testify convincingly about the legal matter at hand
Ensure that documentary evidence, including police reports, eyewitness statements, medical records, and medical bills, remains available in the case
A skilled car accident attorney can take prompt legal action on your behalf, ensuring you retain your right to recover the monetary compensation and damages you deserve. Your lawyer can also help you gather the necessary documents to prove each element of your auto accident claim or lawsuit.
However, investigating an accident and gathering enough evidence to support your claim takes time. You never want to wait until the statute of limitation is too close to contact an attorney. Even though the deadline to file a lawsuit might seem far away, you should still seek legal representation as soon as possible to build the strongest case.
Car Accident Injuries
The ultimate injuries that car accident victims suffer depend upon various factors, including the type of car crash, the amount of force involved in the collision, the number of vehicles involved, the accident location, and the way the accident victim moves inside their vehicle during the crash.
Car accidents sometimes lead to permanent injuries, like paralyzing spinal cord damage, that are unlikely to get better with time.
Some of the most common injuries that car accident victims might sustain include:
Cuts and bruises
Open lacerations
soft tissue neck and back injuries
Shoulder injuries
Fractures
Internal organ damage
Spinal cord injuries
Paralysis
Internal bleeding
Traumatic head and brain injuries
One of the most important steps following your car accident is to seek ongoing medical care for your injuries. You may need to follow up with your primary care physician, treat with a medical specialist (like an orthopedist), or complete a physical therapy treatment regimen at a local facility.
Seeking ongoing medical care helps to increase your chances of making a full recovery following your car accident. It also helps to show insurance company representatives that your injuries are severe and that you deserve appropriate monetary compensation.
An experienced auto accident attorney can skillfully and aggressively negotiate with insurance company representatives on your behalf and pursue the highest amount of monetary damages in your case.
If the insurance company fails to offer you fair damages, your lawyer can pursue litigation in the court system on your behalf and file a lawsuit well within the applicable statute of limitations time frame.
How Car Accidents Typically Happen
Most car accidents happen because other people drive negligently. Every car accident is different, and a driver's negligence can take many forms.
First, some drivers are negligent when they disregard common traffic laws. Some of the most common traffic law violations that lead to traffic accidents include:
Reckless driving maneuvers
Following other cars too closely
Failing to use turn signals when switching lanes or executing a right-hand or left-hand turn
Failing to yield the right-of-way to other vehicles and pedestrians at the correct time
Excessive speeding
Distracted driving
Road rage
Intoxicated driving
Individuals engage in distracted driving when they focus on electronic devices in their vehicle rather than the roadway itself. For example, drivers may become distracted when they fiddle with a cellular phone, tablet, or GPS navigation system in their vehicle. Passengers in the car might also distract drivers from their primary duty of observing the road.
When a driver loses focus and looks away from the road, they may cause an accident that leads other drivers and passengers to suffer severe and debilitating injuries. When that happens, injured drivers or passengers can pursue a personal injury claim with the at-fault driver's insurance company.
Car accidents can also happen when irresponsible drivers exhibit road rage, usually by driving in an aggressive manner.
Common signs of road rage include:
Inattentive driving
Tailgating other vehicles
Weaving around traffic aggressively
Failing to use turn signals
Aggressive drivers may also honk their horns angrily and cut other vehicles off in traffic to get ahead of them. These drivers will often not think twice about violating traffic laws. Unfortunately, these poor decisions can lead to traffic accidents that involve debilitating and sometimes permanent injuries.
Finally, some car crashes directly result from intoxicated or impaired driving. Drivers who drive under the influence and who obtain a conviction for drunk driving incur criminal fines and other penalties, including jail time.
Similarly, if a drunk driver causes an accident that leads to physical injuries, a car accident lawyer can force them or their insurance company to pay civil damages to the accident victim.
Drivers with a blood alcohol concentration, or BAC, of at least 0.08 percent are legally intoxicated. However, a much stricter standard applies to commercial truck drivers and drivers under 21 years old.
Intoxicated driving is hazardous because alcohol and other drugs can seriously impair a driver's ability to drive safely and maintain concentration. An impaired driver may also experience dizziness, fatigue, blurred visitation, and delayed reflexes.
Consequently, they may be unable to stop their vehicle in time to avoid causing a serious car crash with a nearby pedestrian or another vehicle. In the case of a pedestrian, the sheer force of a collision might knock the pedestrian onto the ground and bring about fatal injuries.
If you suffered injuries in a car accident resulting from another driver's negligent behavior, an experienced car accident attorney can review your legal options with you and help you file a timely claim or lawsuit for various monetary damages. Your lawyer may then handle every aspect of the claim on your behalf and work to recover the total economic damages you deserve.
Types of Car Crashes that Result from Driver Negligence
When drivers exhibit carelessness and negligence while on the road, they may cause a severe accident that leaves others with debilitating injuries, some of the most common car accidents that lead to injuries include:
Sideswipe accidents that occur when the sides of two vehicles collide while traveling in the same direction – but in adjacent lanes of travel
Head-on accidents, where the fronts of two vehicles strike one another while traveling in opposing lanes and directions
Rear-end accidents, where one vehicle tailgates another vehicle, often causing drivers and passengers in the front car to suffer whiplash-type injuries
T-bone accidents, or broadside collisions, where the front of one vehicle hits the side of another car, such as at a busy four-way traffic intersection
If you sustained injuries in a recent accident involving another driver's negligence, you should immediately consult with skilled legal counsel. Your lawyer can immediately pursue legal action on your behalf and set you on the road to recovering the total compensation you deserve in your case.
Filing a Timely Car Accident Claim or Lawsuit
Within two years of your car accident date, your lawyer will need to file a personal injury lawsuit on your behalf in the court system. However, before filing a lawsuit, most car accident lawyers will submit a claim to the at-fault driver's insurance company.
This claim will usually include:
A settlement demand letter that makes a demand for a favorable monetary settlement within the available limits of insurance coverage
Copies of the police report that details how the accident happened, who was at fault, and whether or not the at-fault driver received a traffic citation from the responding police officer
Copies of the accident victim's medical treatment records
Copies of the accident victim's medical bills
Lost income documents from the accident victim
Photographs of any property damage to the involved vehicles
Photographs of visible injuries that the accident victim suffered in the car crash
Once the insurance company adjuster reviews this documentation, they might make an initial offer to try and settle the case. However, you should be aware that initial settlement offers from insurance company adjusters are frequently far below the total value of the claim.
An experienced car accident attorney can negotiate on your behalf and work to ensure that you receive a fair settlement offer. If the insurance company does not resolve your case favorably, your attorney can file a timely lawsuit in your case and begin the litigation process for you.
Pursuing Monetary Recovery for Accident-related Losses
In many cases, car accident victims are eligible to recover monetary compensation. First, to recover these damages, the accident victim must successfully prove all of the legal elements of their personal injury claim or lawsuit.
The total damages that an accident victim recovers are usually dependent upon the extent of the accident victim's injuries and medical treatment. For example, an accident victim who suffers permanent or disabling injuries can recover more significant monetary damages than an accident victim who suffers relatively minor injuries in a car crash.
Recoverable damages in a car accident claim or lawsuit include compensation for:
Related past and future medical expenses
Lost earnings, if the accident victim had to take time off work following their accident
Lost earning capacity, if the accident victim had to switch to a lower-paying job after their accident
Physical pain, suffering, and inconvenience
Mental anguish
Loss of life enjoyment
Permanent disfigurement
Long-term care costs
Loss of spousal companionship and consortium
A skilled car accident attorney can help you maximize your total monetary damages, either through the settlement negotiation process or a favorable litigation result.
Keep in mind that insurance companies will always undervalue your claim, so you should never trust their calculations. Instead, leave this task to a legal professional who has your best interests in mind.
Contact a Car Accident Attorney Near You Today
If you recently suffered injuries in a car crash that was another driver's fault, you must take legal action right away. Waiting too long to seek out experienced legal representation may cause you to inadvertently miss the statute of limitations deadline.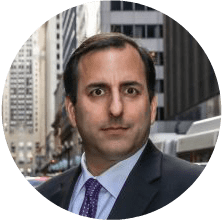 Injuries that result from a car accident can range from minor to debilitating. The more severe the injury, the longer it can affect you. Sometimes, injuries can have lifelong side effects.
A personal injury lawyer can enter an appearance on your behalf right away and begin advocating for all of your legal interests. Your attorney can also represent you in court if they must pursue litigation on your behalf. Throughout your entire case, your attorney will do everything possible to help you maximize your total monetary recovery through settlement or litigation.