Never hesitate to contact a truck accident lawyer after a truck crash. Every important consideration possible strongly points to needing legal help. Given the damages you suffered and the insurance coverage limits, you may be dealing with a high-dollar value claim. Not only do you need a lawyer, but you need one now. It costs you nothing to hire an attorney, but it costs you everything not to hire one. The longer you wait, the more you can damage the possible success of your attempt for financial compensation.
If you suffered an injury after a truck accident, hire an attorney to represent you now. An injury is usually physical, but it can also be property damage. Any expense or loss to you that results from someone else's negligent actions can be legally considered an injury.
You Need an Experienced Lawyer to Take on the Insurance Company
You are not going up against the driver in a truck accident case. Most often, a trucking company employs the driver—and it bears responsibility for what its driver does. Even if you suffered injuries due to an owner-operator, there is still an insurance company involved in the case. Insurance companies and trucking companies have lawyers and systems in place to try to thwart your claims and pay you less than you deserve. If you have a compensation claim, hire a truck accident attorney.
The insurance company does not get to dictate what happens in response to your claim. They cannot take away or compromise on your legal right to compensation. This is what they will do if you let them. The guardrail that protects your ability to full and fair compensation is an experienced lawyer. The sooner you get that guardrail up, the harder it is for the insurance company to push your case over the edge.
There are numerous reasons you will need to hire a truck accident attorney immediately after an accident. Some are specific to truck accidents, and others result from the usual considerations after any personal injury claim.
A Truck Accident Lawyer Can Quickly Identify the Responsible Party
Truck accidents require an extensive investigation right after the accident before the evidence is lost. In any truck accident case, there are many possible defendants, including:
The truck driver responsible for the accident and the company that employed them
A maintenance company that was responsible for keeping the truck in proper working order
The manufacturer that made the truck in a product liability lawsuit
A third driver who cut in front of the truck and caused the accident
The government agency responsible for maintaining the road where the accident occurred.
Before filing a claim or lawsuit, you need to know who to file it against. You will not want to blame the driver if defective brakes caused the accident. At the same time, there may be more than one responsible party, and you can file cases against all of them. Multiple policies mean more insurance coverage to pay for your serious injuries.
You Can Lose Truck Accident Evidence if You Do Not Move Quickly
To perform a proper investigation, you need to have the full scope of the available evidence. Your attorney will need to comb through records and consult with experts to pinpoint the cause of the accident. Even though you must do this quickly, the investigation may still take time to accomplish. The sooner an attorney begins, the more thorough and precise the investigation they can perform. If you wait too long, you might lose some of your legal options.
Another major reason to hire an attorney quickly is that you can lose valuable evidence that can help prove your truck accident case. More so than any other motor vehicle accident, truck crashes have an extensive body of evidence that your lawyer can rely upon when trying to show liability.
These sources of evidence can include:
Black box data that provides key information about how the truck was being operated right before the crash
Maintenance records that show what measures the company took to keep the truck safe
Trucking company records that show how the company followed federal trucking regulations
Driver records regarding their safety history and drug testing
These sources of evidence can help prove your claims and give you more potential ways to argue that the trucking company or driver did something wrong. However, it takes an attorney to access them because they know the process.
Other Evidence that Your Lawyer Needs Obtain Quickly
In addition, you will need the standard evidence that will help in any motor vehicle crash, including:
Witness statements from people who saw the crash
Photo of the scene of the accident
The wreckage from the crash
Traffic camera footage that may show what happened
The Trucking Company can Lose or Destroy Evidence Unless a Lawyer Acts
When the trucking company has control over the evidence, you can never trust that you can obtain it at a later date. Even though federal regulations require trucking companies to keep records, sometimes trucking companies do not follow them. Their fears about having to pay a large settlement or judgment sometimes take priority over following the law.
An attorney knows how to deal with situations like this. Even if you do not get your hands on the evidence that can help you immediately, a lawyer will take steps to direct the trucking company to preserve evidence in anticipation of litigation. If the trucking company does not listen, and your lawyer discovers the company destroyed relevant evidence, they can be in serious trouble. You may even get punitive damages against them if your case goes to trial.
In the meantime, an attorney will assemble the evidence necessary to demonstrate liability. The longer you wait after an accident, the more likely this evidence will disappear. Witnesses can be harder to track down, and those you have may lose some of their recollections. The time window to collect the necessary evidence can even end weeks after the accident. Waiting too long to hire a lawyer, or even waiting at all, can cost you the chance to prove that the truck driver was responsible for your accident.
You Can Lose Money Without a Lawyer's Help
In addition, you should have an attorney immediately to help you handle the legal process. When an insurance company is in the picture, you may not have control over when the legal process begins, even though you should. They may begin calling you, trying to pressure and manipulate you when you have injuries.
It does not matter to them that you are dealing with physical injuries and anxiety. Their only worry is settling a claim on favorable terms for them. In the meantime, you can make a critical mistake on your own without an attorney to protect your legal rights.
You may get calls or settlement offers not in your best interest. However, you will not know this without a lawyer to tell you how much your claim is worth. Some people may consider an offer of thousands of dollars right after an accident. When your case is worth millions, this offer is a trick to take money out of your pocket.
In a truck accident case, knowledge is power. A lawyer will provide the information you need to protect your legal rights. It will give you the confidence to wage a battle against a large insurance company and its insured trucking company.
Hiring a Lawyer Immediately Helps Cut Down on Possible Mistakes
Without an attorney, there is a far greater chance that you can make a mistake that will cost you money. It is safe to say that most people do not know much about the legal process, even under the best of circumstances. After the accident, this is even more true.
Hiring an attorney will also help give you and your family the peace of mind you need after an accident, knowing that there is someone tough in your corner. Peace is hard to come by after a serious accident, and your stress level is high. Knowing the challenge in front of you can make it difficult to begin seeking financial compensation.
This is the first step when you hire an attorney, and they will handle the details. Without making that call, you will continue to feel anxiety about your financial situation and future.
An Attorney Will Help You Begin Documenting Your Damages Right Away
Further, hiring an attorney immediately will help you know what you need to do to document your damages. A jury will only order compensation – and an insurance company will only pay for it – when the damages are entirely clear. Start documenting damages to the best of your ability right after the start of the accident. If you cannot do it yourself, your family can do it for you.
Your lawyer will instruct you on exactly what you must do to have a record of your injuries.
These steps will include:
Seeing all necessary doctors immediately
Keeping track of all medical bills
Journaling your daily experience in written form
Saving all pay data from your work
Documenting what you are missing out on in life that you enjoyed before the accident
All of these can show the full extent of your injuries and damages.
The Statute of Limitations Begins to Run Right After Your Accident
Finally, you should call a lawyer because time is of the essence in any legal claim. First, the legal process will take time. You must take many steps between the time you file your case or claim and when you receive compensation. You may not be in a position to file your claim right away, and it is certainly not something that you should rush. You must put your best foot forward in any claim or lawsuit, and it is not something that happens overnight.
Second, you have the statute of limitations to worry about. You have a certain amount of time to file a lawsuit. Once that period expires, you lose the ability to seek financial compensation for your injuries. While we are not suggesting that not calling a lawyer immediately will put you in danger of missing the statute of limitations, it is something that you need to keep in the back of your mind. Your lawyer needs time to work, including some space to negotiate with the insurance company before filing a potential lawsuit.
It Does Not Cost You Anything to Call an Attorney
It will cost you nothing to speak with an attorney. If you have concerns about coming up with the money to consult with an attorney, you can take comfort in knowing that you do not have to write a check. All reputable personal injury lawyers work the same way. They will never send you hourly bills or charges for their time. They work on a contingency basis.
When they speak about your case with you for the first time, the consultation is completely free and comes at no risk to you. If you choose not to hire a lawyer, you will not get a bill for the consultation. If you agree to retain the lawyer, you only pay them if they win your case.
Why Would You Hesitate?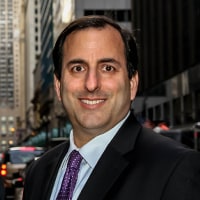 With all of these reasons to call a truck accident lawyer as soon as possible following your accident, why would you wait? There are experienced legal teams in your area ready to help, and the first step is to call for a free case evaluation.
In this evaluation, you can tell your side of the story, provide additional information to the attorney, and ask questions. You want to hire the right truck accident lawyer for your situation.
---
Abels & Annes
100 N LaSalle St #1710
Chicago, IL 60602
(312) 924-7575