​Is It Worth Suing an Uninsured Driver?
Did you know that
New Hampshire is the only state
in the country that does not require residents to have car insurance or even prove they can cover liability in an automobile accident? Alaska also exempts some residents from car insurance when they live in areas not connected by land to the state highway system or roads with an average daily traffic volume greater than 499 vehicles.
Automobile insurance is mandatory
in every other state in the nation, yet many drivers continue to operate their vehicles without any coverage. Following an automobile accident with an uninsured driver, many people wonder what options they will have when the other driver is at fault and the accident caused either serious injuries or immense property damage. Anybody involved in a crash with an uninsured driver should quickly retain a
car accident lawyer
who will know the most effective ways to recover financial compensation in challenging cases.​ [lwptoc]
Contact a Lawyer for Accidents With Uninsured Drivers
If you were involved in a car accident caused by another driver who did not have car insurance, you always want to secure legal representation as soon as possible. A personal injury lawyer can make all the difference in your ability to recover anything, so you need to act quickly to find legal help. Even when you had uninsured motorist coverage as part of your insurance plan, you will still want legal assistance if your insurance company refuses to fully compensate you for your losses. You should either call an attorney or contact them online to schedule what should be a free consultation to discuss your case and get a better idea of what options you might have.​
Options Following Accidents With Uninsured Drivers
In most cases, uninsured motorist coverage on your insurance policy will be your best avenue for recovering any compensation relating to your accident caused by an uninsured driver. People should always understand that uninsured motorist coverage is not the same as underinsured motorist coverage. Uninsured coverage applies to accidents caused by drivers who did not have any automobile insurance coverage at the time of the crash. The underinsured will only pay you when another driver's liability limits are too low to cover the total costs of all the damages involved.
Time Constraints
Most automobile insurance companies offer uninsured motorist coverage, but they may limit the time you have to file an uninsured motorist claim. This limit may be as low as only 30 days in some cases.
PIP Insurance?
Another possible insurance avenue for you can be personal injury protection (PIP) insurance, which many "no-fault" automobile insurance states require drivers to carry. PIP insurance will cover the costs of injuries and disabilities in an accident without regard to fault and be the primary payment method for medical care and income replacement, even before you pursue an uninsured motorist claim. Many PIP insurance policies require people to seek medical attention for an injury right away to preserve their rights. Even if you don't have a PIP policy, you might have other insurance coverage. For example, your health insurance policy can cover a portion of the cost of caring for accident-related injuries, although this coverage may not apply until you have exhausted your PIP coverage. Long-term disability insurance can also pay for long-term care and replace part of your income should your car accident injuries leave you disabled.
Was It Work Related?
Another option might be workers' compensation insurance, which might apply if you sustained injuries in a car accident while you were working. This, of course, assumes your employer carries workers' compensation insurance. When filing a lawsuit against an uninsured driver, such legal actions are usually not recommended when the driver is uninsured simply because they can not afford insurance. In such cases, the drivers will not pay and may even file for bankruptcy to avoid liability. On the other hand, if a driver lost insurance because their policy lapsed and they have significant resources, a lawsuit can recover compensation. This is another big reason you need to work with a skilled lawyer—they can determine whether the lawsuit is worth your time.
Is the Other Driver the Only Way to Recoup Losses?
You should also be aware that third parties can be liable in your case, depending on the circumstances. For example, a case involving an uninsured, intoxicated driver can lead to the liability of a bar or restaurant that served them. If the uninsured driver caused a crash because of a defect with their vehicle, then an automobile manufacturer or parts manufacturer can also be held liable. In some cases, government agencies may bear responsibility for failure to warn drivers about hazardous conditions. You also need to know that your insurance company can decide to subrogate your claim, which means the insurer will sue the other driver rather than leave it to you. Even if the other driver claims they do not have the money to pay any judgment you receive in a lawsuit, you can still have two different options. First, you can file for a lien on the uninsured driver's property, which will mean their assets become frozen and cannot be sold or spent, so you must be paid out should they sell the property. In other cases, you can also get the uninsured driver to agree to a payment plan when the uninsured driver cannot pay a judgment immediately, so they will instead pay you a smaller amount every week or month.​
Problems With Insurance Companies
Even if you have uninsured motorist coverage, your own insurance company may begin working against you because insurers always try to avoid spending in any way. As already mentioned, the first thing an insurance company will look at will be the timing of your filing of a claim, and claims filed too late will be ignored. Your own insurance company may make you an unsatisfactory settlement offer. In these cases, you may head into arbitration, a process where your lawyer presents your case to either a single arbitrator or an arbitration panel. Arbitrators effectively act like judges. They hear evidence, and binding arbitration will mean that you must stick with the given outcome. In addition to the problem of an insurance company undervaluing your claim, you can also face the possibility of your claim receiving a denial without any objective justification. Some insurers may not thoroughly investigate your crash, while others may misinterpret policy provisions. In general, you should receive compensation for:
Medical bills
Ambulance fees
Costs of hospital stays
Costs of surgical procedures
Emergency room treatment costs
Medication costs
Nursing services.
Lost wages
Mental anxiety
Emotional distress
Filing a claim with your own insurance company should not affect your premiums. An attorney will know when an insurer acts in bad faith and can help you fight for appropriate compensation. Most personal injury lawyers will not charge you any money to handle your case because they take cases on a contingency fee basis. This means they only receive payment when they get you an award first. Under these agreements, victims do not pay anything upfront and do not pay anything at all until the case resolves.​
Resources & Statistics for Accidents with Uninsured Drivers
Accidents can happen in any state - whether you are a resident or only visiting. Below are some interesting resources,
statistics
, and facts about uninsured motorists in different states.
One in Eight Drivers Uninsured - Insurance Research Council (IRC)
-
This press release shows that one in eight drivers in a recent year drove without insurance, and the national uninsured motorist rate was 12.6 percent. While national uninsured motorist rates increased only 1.2 percent over the last five years, the states with the most significant increases included:
Washington (6.9 percent)
Rhode Island (6.8 percent)
Mississippi (6.4 percent)
The states with the most significant decreases in auto insurance coverage include:
Michigan (10.1 percent)
Delaware (2.9 percent)
The five highest uninsured rates in the country were:
Mississippi (29.4 percent)
Michigan (25.5 percent)
Tennessee (23.7 percent)
New Mexico (21.8 percent)
Washington (21.7 percent)
The five lowest were:
New Jersey (3.1 percent)
Massachusetts (3.5 percent)
New York (4.1 percent)
Maine (4.9 percent)
Wyoming (5.8 percent)
In any state, you never know when other drivers have insurance or not, and an uninsured driver crashing into you can cause many complications.
Penalties for Driving Without Car Insurance by State - Kelley Blue Book (KBB)
- View a complete list of state-by-state penalties for driving without insurance, including fines, imprisonment, registration suspension, and license suspension. States in which drivers have license plates confiscated or turned in for driving without insurance include:
Arkansas
Connecticut
Delaware
Florida
Hawaii (after multiple offenses)
Iowa
Louisiana
Maryland
Minnesota
New Mexico
New York
North Carolina
North Dakota
Ohio
Oklahoma
Nevada
Rhode Island
South Carolina
Virginia (if the driver has not paid the uninsured motor vehicle fee)
States that impound uninsured vehicles include:
California
Connecticut
Hawaii (after multiple offenses)
Iowa
Louisiana
Nevada
New Jersey
New York
Oklahoma
Oregon.
States that add points to driving records for driving without insurance include:
California
Connecticut
Hawaii (after multiple offenses)
Iowa
Louisiana
Nevada
New Jersey
New York
Oklahoma
Oregon
States requiring drivers to get SR-22 forms for driving without insurance include:
Florida
Georgia (after multiple offenses)
Idaho
Illinois
Indiana
Maine
Nebraska
Nevada (if insurance has lapsed for 91 days or longer)
North Dakota
Ohio
Oregon
South Carolina
South Dakota
Texas (after multiple offenses)
Vermont
Virginia (if a driver did not pay the uninsured motor vehicle fee)
Wisconsin
Wyoming.
Facts + Statistics: Uninsured motorists | Insurance Information Institute (III)
- On this page, you can learn more about the estimated percentage of uninsured motorists for the past few decades, as well as the estimated rate of uninsured motorists by state. You can also find automobile financial responsibility limits by state, with Alaska and Massachusetts both having the highest requirements of coverage, including up to $100,000 for all persons injured in an accident, subject to a limit of $50,000 for one individual, and $25,000 coverage for property damage. Meanwhile, Florida had the lowest requirements of coverage, up to $20,000 for all persons injured in an accident, subject to a limit of $10,000 for one individual, and California, New Jersey, and Pennsylvania all had the lowest coverage for property damage with only $5,000.
Seek Help From a Car Accident Attorney Who Handles Claims With Uninsured Drivers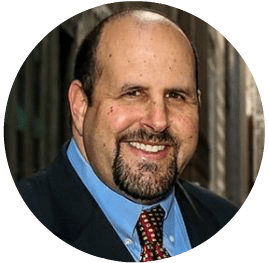 Did you recently suffer serious injuries or incur significant damage to your vehicle in an automobile accident caused by an insured motorist? You always need to act quickly and seek out the help of an experienced personal injury lawyer. When you have an attorney on your side, you will dramatically increase your chances of recovering compensation for your losses and holding the negligent party accountable. Call a car accident lawyer today or contact them online to take advantage of a free consultation. Doing so allows you to fully explain everything that happened and get complete insights into what the car accident attorney can do for you. Too many people think the situation is hopeless when another driver has no insurance. They might also assume they can handle an uninsured motorist claim alone. These are both mistaken beliefs. The best course of action is always to consult a legal professional. Leave it to your car accident lawyer to determine your best options for compensation.