Drunk Driving Accidents in Chicago, Illinois
Drunk driving is the leading cause of fatal motor vehicle accidents in Chicago and across the state. Many people suffer severe injuries in these crashes, and sadly, they are completely avoidable. Drunk driving accidents can cause unnecessary and costly losses and family devastation.
Chicago has many entertainment districts where the risk of drunk driving accidents might increase, including:
Uptown
Wrigleyville
Wicker Park
Logan Square
Old Town
Andersonville
West Loop
Lincoln Park
Many people head to these areas for a night on the town and eventually drive home. Some are too intoxicated to drive, yet they get behind the wheel when they shouldn't. Of course, drunk drivers can be on the road anywhere in Chicagoland, and you never know when you may encounter an impaired driver.
With so many alternative transportation options in the city, we should question why anyone would ever decide to drive while impaired. The reasons why don't matter, though. The risks are too great, and drunk drivers are responsible for their actions and should be fully liable for any harm they cause in a car accident. This is where our experienced Chicago drunk driving accident lawyers can help.
Trust a Chicago Drunk Driving Accident Attorney at Abels & Annes, PC to Protect Your Rights
At Abels & Annes, P.C., our Chicago car accident lawyers represent accident victims who suffered injuries due to drunk drivers. We successfully obtained $200,000 for a client who suffered two herniated discs because of a drunk driver and negotiated another policy limits settlement for a pedestrian struck by a drunk driver who failed to yield.
Our legal team is ready to fight for you, so please reach out to our office for a free consultation today.
Who are Typical Drunk Drivers in Chicago?
You might wonder who most drunk drivers are. According to the Illinois Secretary of State Office, 74 percent of drunk driving arrests are men. Most often, these arrests and incidents occur over the weekend between 11 p.m. and 4 a.m. The average blood alcohol content (BAC) among these accidents is .16 percent, which is twice the legal limit. Drivers aged 35 and under account for 52 percent of drunk driving offenders in Chicago. The numbers are even higher when there is a holiday or a holiday weekend.
Chicago Drunk Driving Accident Statistics
Here are some drunk driving statistics that help to put the scope of the problem into focus.
One in every seven DUI fatalities in one record year was someone under the age of 21 (and thus not even old enough to drink).
One-third of drivers ages 25 to 34 who were killed in fatal accidents were intoxicated.
Drunk drivers were responsible for 10,228 fatalities in one year, including 211 children. Of the 211 children, 161 (62%) were in the same vehicle as the drunk driver.
Of the 568 driver fatalities in Illinois in another year, 108 had blood alcohol levels of .08 to .20. Further, an additional 52 had blood alcohol levels in excess of .20.
In America, someone dies every 51 minutes as a result of the careless and senseless acts of a drunk driver.
In one study, sixteen percent of all drivers in fatal crashes during the week were intoxicated, compared to 31 percent on the weekends.
The Effects Alcohol Has on Driving

(The Top 6 Impacts) 
The legal limit for a BAC only refers to what is deemed safe for drivers, but drivers can face impairment with only a 0.02 percent BAC. Alcohol wreaks havoc on the body and mind, especially when driving. The best way to stay safe is to refrain from driving after drinking any amount of alcohol.
While you might make safe and responsible choices, you cannot rely on other drivers to do the same. They might get behind the wheel with the following effects of alcohol.
1.

Poor Judgment
Alcohol has a significant effect on the brain and its functioning, including judgment. When a person is driving under the influence of alcohol, their judgment is questionable. They might make riskier decisions than usual or misjudge distance, time, or speed.
2

.

Slower Reaction Time
Alcohol increases the time it takes to process the information, which is critical on the road. When there is a delay in processing, a driver's reaction times are slower. Sometimes drivers do not react at all due to their impairment.
3.

Vision Impairment
Vision is of the utmost importance when driving. Alcohol often impairs a person's vision, causing it to blur or even see double. Vision problems might begin with a BAC of 0.02 percent and worsen the more alcohol one consumes.
4

.

Lack of Concentration
When on the road, drivers need to concentrate on the task of driving and what is happening around them. Drivers must check their mirrors, watch for road hazards, look for other cars, and pay attention to their speed and position. Alcohol heavily impairs a person's concentration, so they cannot focus on all the tasks of driving.
5.

Inability to Distinguish Colors
Traffic control signals and road signs come in various colors, all with different meanings. However, when you consume alcohol, it can become difficult to recognize the different colors of these signs and signals with their meanings. Many drunk drivers might run red lights because they do not process that they have to stop.
6

.

Poor Coordination
Hand-eye coordination is essential for driving and getting around. You can find walking to your vehicle or putting the key in the car difficult when you have a high BAC. If a person cannot make it to their car, they have no business getting behind the wheel. Coordination concerns will extend to the person's ability to drive, not just walk.
Common Injuries a Chicago Drunk Driving Accident Attorney Can Handle
When you are driving, it is essential to pay attention to the driving habits of those around you. However, driving defensively is not enough to prevent a drunk driving accident. When drunk drivers are on the road, they are not in control and can appear out of nowhere. No matter how strong your defensive driving skills are and how quickly you react, the possibilities of an accident are extremely high.
Drunk driving accidents often result in severe injuries. Whether in a rear-end collision, side impact, head-on crash, or another type of collision, you should discuss your legal options with a Chicago drunk driving accident lawyer. Here are some of the more common injuries our personal injury lawyers handle.
Spinal cord trauma
Your spinal cord is essential to your mobility and life. When you suffer injuries to the spinal cord, you can end up with a physical impairment such as paralysis. Victims often need power chairs and other medical devices to get around. Home and vehicle modifications are also essential to their lifestyle. These changes are some of the most expensive and burdensome. They are also mentally and emotionally draining.
Internal injuries
Internal injuries are serious, and although they might show no external signs, they can be life-threatening. You must get a complete check-up after a drunk driving accident because internal injuries are always possible. You should undergo imaging tests to determine the damages and severity of those injuries.
Traumatic brain injury
Another catastrophic injury a person can suffer from a drunk driving accident is a traumatic brain injury (TBI). A TBI can result when there is a sudden blow, bump, or jolt to the head, and the brain moves around inside the skull. Also, penetrating injuries to the skull can cause brain damage and function disruption. The severity of a TBI and its symptoms will vary by the patient. Some will require extensive round-the-clock care. We understand how your life can forever change after a traumatic brain injury.
Broken bones
The human body has over 200 bones, and any of them can break during a drunk driving accident in Chicago. While one broken bone is bad enough, multiple fractures can lead to years of physical therapy, surgery, and long-term treatment. You will need assistance with daily tasks while your bones heal; even then, you can suffer lifelong restrictions.
While you suffer serious injuries, the drunk driver may walk away without a scratch. You deserve a Chicago drunk driving accident attorney fighting for the justice you deserve after such a traumatic experience.
What is Chicago Doing About Drunk Driving Accidents?
The local governments have installed various programs to prevent and curb drunk driving accidents. Harsher penalties and a zero-tolerance approach are some initiatives the city is taking. Even so, drunk driving is prevalent across the city and the state.
Drunk driving laws in Chicago, IL
Across the board, driving with a BAC of over 0.08 percent or while impaired is illegal, and anyone under 21 falls under the zero-tolerance laws discussed below. Although these laws are not new, they have been found to prevent and deter drunk driving accidents.
Ignition interlocking systems
When a drunk driver is convicted, they might have to install an ignition interlock system onto their vehicle. The engine will not turn on if the driver does not pass the test. The system ensures that drivers do not have the option to drive while drunk.
Instruction programs
Teens and adults under 25 are at higher risk of being in drunk driving accidents. Implementing instruction programs at schools can help educate the young on the dangers of impaired driving. While these programs provide education, there is little data on whether they prevent drunk driving accidents.
DUI Checkpoints In Chicago
Periodically, law enforcement will set up areas where they can stop vehicles to see if the driver is impaired. These checkpoints are in highly visible areas and are often established during the weekend and on holidays. Other times they are random. Drunk drivers can be caught in these checkpoints and face legal consequences before causing a motor vehicle accident.
Media campaigns
Various campaigns throughout the city warn drivers about the danger of drunk drivers and the legal consequences they may face if they drive while impaired.
Even with safety efforts, drunk driving accidents continue to occur regularly.
What is the Chicago Zero Tolerance Law?
As we mentioned, there is a zero-tolerance law for anyone under 21 who is found to be drunk driving because the legal drinking age in Illinois is 21. When a person is drinking underage, they will lose their driving privilege and face other penalties. Parents can also be liable for a drunk driving accident if they allow their children to drink at home and then get behind the wheel.
How Does The Liquor Control Act Apply?
No establishment can sell alcohol to a visibly intoxicated person or a minor in Illinois. If they do, and the person gets into an accident, the liquor store or establishment can be liable. There are many restrictions in these laws, so you need to work with a Chicago drunk driving accident lawyer to ensure you hold all responsible parties accountable.
An Experienced Drunk Driving Accident Attorney Can Help You Receive Compensation for Your Injuries
Drunk driving in Illinois brings with it various penalties. A first drunk driving offense is a Class A misdemeanor with mandatory fines and community service. A conviction will result in a $500 fine and 100 hours of community service. A second offense is a Class A misdemeanor with a mandatory five-day minimum jail sentence and 240 hours of community service. Additionally, Illinois can revoke the violator's driving privileges. After a second offense, any other infraction is an aggravated DUI. The driver will face felony charges with mandatory imprisonment, fines, community service, and loss of driving privileges.
Criminal penalties are only the beginning when a driver causes a crash. Drunk driving victims can obtain compensation for their injuries and losses in a civil claim. When a loved one passes away due to a drunk driver, the family can file a wrongful death claim against the relevant parties. The compensation you receive in a drunk driving accident will depend on your injuries and damages. The more severe your losses, the more compensation you should receive.
Economic damages After a DUI Injury Accident
All losses that have a monetary figure are economic damages. Economic damages usually have a receipt or other documentation, such as a medical bill or an out-of-pocket expense. Lost wages and vehicle repairs also fall under this category.
Non-economic damages After a DUI Injury Accident
Some damages you will suffer do not have a monetary figure. These losses are called non-economic damages. Examples of non-economic damages include pain and suffering, disfigurement, loss of companionship, disability, and loss of enjoyment of life.
Punitive damages After a Drunk Driving Accident
When gross negligence is involved, an award for punitive damages is possible, though these damages are rare. The driver often must have an excessively high BAC for a punitive damage award in a drunk driving accident case. Another instance where the court can award these damages is when the defendant has multiple DUI convictions.
Wrongful death damages
There is no solace when a loved one passes away due to a drunk driver's actions. No money will bring them back, but filing a wrongful death lawsuit will help hold the responsible party accountable for their actions. A wrongful death claim in Chicago will allow you to recoup economic and non-economic damages from your loss. Reach out to our Chicago wrongful death lawyers if a loved one dies due to a drunk driving accident.
Contact a Chicago Drunk Driving Accident Lawyer at Abels & Annes, P.C. today.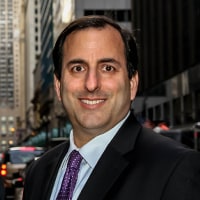 When you are struck by a Chicago drunk driver and suffer serious injuries, it can feel like your entire world is falling apart. Contact our Chicago injury accident lawyers to get the justice and compensation you deserve for your injuries and losses.
The legal team at Abels & Annes will work with the authorities and negotiate with the insurance company to resolve your claim. You have legal options, whether you were in a car, on a motorcycle, or if you were a pedestrian struck by a drunk driver. Passengers in the drunk driver's vehicle can also file a claim, although it can be more complex. Always allow us to evaluate and explain your legal options.
Drunk drivers in Chicago should be held responsible for their actions. Don't wait any longer. Contact Abels & Annes, P.C., to hold these irresponsible drivers accountable. These cases can be stressful, and you need a Chicago drunk driving accident attorney on your side. Contact us at Abels & Annes, P.C. today at (312) 924-7575 for a no-cost case evaluation.