Have You or a Loved One Been Injured in an Accident as a Passenger?
Every day in America, parents place children in the back seat of their vehicles. Commuters board buses and trains on their way to work. Kids step onto school buses or catch a ride with the neighborhood carpool. Workers use taxi cabs to get to their places of employment.
People around the nation travel daily in many different forms and to many different places. However, what many have in common is that they are passengers and not in control of the drive.
From time to time, everyone is a passenger on transportation. Some people are more likely to be passengers than others because of their position in life. This includes children who are too young to drive and the elderly who are not capable or choose not to drive.
As our society becomes more crowded, traffic increases. Carpooling or public transit are a reality for more Americans, including those in Illinois.
Being a passenger has many advantages. They incur fewer transit costs and can maximize their time by engaging in other activities while riding. When you ride as a passenger, though, there is a tradeoff. You must relinquish control of your ride to the person who is driving the car, bus, or train.
Many passengers express discomfort when asked if they feel safe during their travel. Accidents can happen when anyone is driving. But it is human nature to feel safer when you are in control. Even when a passenger trusts the driver, there is still a chance that an accident will result and that injuries will occur. Read on to learn more about passenger accidents from our experienced Chicago car accident lawyers.
[lwptoc]
What safety features do vehicles have?
Newer vehicles have several safety features that can keep drivers and passengers safe. Even during a car accident, these safety features can lower the severity of your injuries. Do not think you will be exempt from injuries in a car accident because some accidents will result in serious injury no matter how much you attempt to avoid them.
The critical safety features cars have that can help save lives are:
Seat belts: A seat belt in every vehicle is the leading feature in preventing motor vehicle accident fatalities.
Bumpers: A commonly overlooked safety feature is bumpers because they do not seem to make a significant difference in safety. Bumpers take in the brunt of the force during an auto collision. Passengers can be injured if the bumper fails.
Shatter-resistant glass: While windows allow you to take in the road in front of you, they also keep you safe. Vehicle glass' design means that if it breaks, it will not break into sharp shards that can cause severe cuts.
Airbags: When there is a significant impact on a vehicle, the airbags will deploy. They will only do so when the sensors go off. They will prevent the vehicle's occupants from hitting the window in front of them, the dashboard, or the steering wheel. There are varying laws regarding the placement of airbags in the vehicle.
Mirrors: To see what other drivers are doing on the road and merge successfully, mirrors are essential in vehicles. Without a mirror, everyone on the street is in danger. One of the vital aspects of a driving test is using your mirrors correctly. Failure to use mirrors can result in serious injury in an accident.
Safety technology: Vehicle manufacturers are constantly improving the technology they put in their vehicles. In recent vehicle manufacturing years, new technologies have prevented accidents. There are many features that a driver will want to help them avoid an accident. Some cars will even have auto-braking features that will stop the vehicle in its tracks to avoid an accident. These features are consistently optional, and many drivers cannot afford the additional costs. They are also not legally mandatory in vehicles.
Remember that no vehicle is exempt from a car accident. While you feel safer with these features, you cannot let your guard down. ​
Injuries Caused by the Lack of Passenger Safety
Passengers account for over 25 percent of all traffic accident fatalities in the United States, according to the Insurance Institute for Highway Safety (IIHS). When a passenger in a motor vehicle does not wear a seat belt, they are likely to suffer severe injuries when a collision occurs. The same can be true for public transportation or vehicles not equipped with seat belts, airbags, and other safety features.
These injuries are often the result of inadequate passenger safety:
Concussions
Paralysis
Spinal cord injury
Back and neck injury
Broken bones
Loss of a limb
Internal organ damage and bleeding
If you suffered injuries as a passenger in a car accident, you might be eligible for compensation by filing a personal injury claim or lawsuit against the negligent driver. Regardless of the type of injury, a passenger is entitled to full compensation for their losses and damages.
Children and teens have different risks.
The Centers for Disease Control reports that car accidents are the leading cause of childhood death. In one recent year, America saw over 600 deaths for minors under 12 with over 91,000 injuries. The risk factors that children have are slightly different from adults. Some of the most prevalent issues are using restraints among younger children.
Often, drivers unfamiliar with the child restraint system will not properly restrain the child. There is also a trend among drivers who don't use restraint in passing those habits to their children. Another risk factor is children riding in vehicles with alcohol-impaired drivers. Children do not understand what it means to be intoxicated and place all their trust in the adults around them. ​
Accidents That May Cause Passenger Injuries
Accidents that may result in injuries or deaths to passengers can fall into three categories:
Accidents involving private vehicles. When a passenger is injured while riding in a private vehicle, they can file a claim against the at-fault driver who caused the accident. If the driver in which a passenger is riding was at fault, the passenger might have to file a claim against their driver. Often, it means filing a claim against your family member or friend, which is why many injured passengers hesitate to ask for compensation, thinking that doing so will get their family member or friend in trouble.
Accidents involving commercial vehicles. A passenger may also crash in a commercial taxi, Uber, or Lyft vehicle. While drivers of commercial vehicles and rideshare companies provide insurance coverage to anyone injured in an accident, including passengers, determining liability and seeking compensation can still be challenging.
Accidents involving public transportation. Passengers may also sustain injuries if the accident happens while they ride a bus or any other form of public transportation. In such accidents, the injured passenger may receive compensation by pursuing a claim against the city or municipality that operates the vehicle. Common carriers owe a heightened duty of care to passengers.
Consider working with an experienced car accident attorney to determine liability for your injury and hold the at-fault parties accountable for your losses and damages.
What Rights Do Injured Passengers Have?
Like drivers of motor vehicles, passengers have the right to receive compensation for their injuries and losses. Injured passengers can pursue a personal injury claim against the person or entity that caused or contributed to their injury. However, to obtain fair compensation for your injuries, you must prove another party's negligence or recklessness.
You must also be ready to counter claims from the at-fault party or their insurance company arguing that you failed to take proper safety measures. For example, if you did not wear a seat belt at the time of the collision, the insurance company can argue that you don't deserve compensation because you failed to reduce the severity of your injuries.
As an injured passenger, you have the right to fair compensation for your damages, both past and future. You might want to get a case review from a skilled personal injury attorney to analyze your specific case and help you calculate your losses and damages.
Liability for Passenger Injuries
The driver of your vehicle or another vehicle can cause an accident. And even a safe driver can make a mistake and place passengers at risk.
Different types of operators are held to different standards when it comes to passenger safety. Those operating public transit vehicles, whether cars, buses, or trains, must meet the highest standard. As these operators are responsible for the safety of many passengers, they must operate vehicles with the utmost care for those on their vehicles. Even a minor infraction can make a public transit employee liable for any injuries to a passenger.
Other drivers who are not in the business of transporting the public from one place to another must still exercise reasonable care for their passengers. In most cases, this involves drivers of passenger vehicles taking friends, family members, or neighbors for a ride. When the driver does not act cautiously, accidents may occur, resulting in injuries to the passengers.
Public transportation safety
Public transportation agencies provide rides to the community and can take additional steps to keep everyone around them safe.
Some tips or transportation agencies to keep everyone safe on the road are:
Make safer streets: All street designs and access are crucial to safely getting around the city. One element that can help reduce speeding is adding speed bumps in areas where there are pedestrians or bicyclists. Around the city, there should also be designated spaces for pedestrians and cyclists, so there is never a concern of different vehicles sharing the same road and causing confusion.
Improve access to popular destinations: Another way to promote safer travel around the city is to provide access to popular destinations. People who can access a popular location using public transport will be less likely to use a car. The presence of fewer cars on the road often leads to fewer accidents.
Promote safe choices: Community outreach is essential to educating residents. Through community outreach, government officials can promote smart choices like:

Safely sharing the road with others.
Not driving under the influence or while drowsy or distracted.
Following all traffic rules
The use of boosters, car seats, and restraints

Ensure adequate training for drivers: Public transportation drivers must have sufficient training. They should periodically undergo refresher courses to ensure they still follow all road rules and know what to do in the event of a collision regarding passenger safety.
While they can make these changes, accidents will continue to happen, and you must protect yourself.
Can a Passenger Cause Their Injuries?
In most accidents, passengers cannot be held liable for their injuries in motor vehicle accidents.
However, the exceptions to the general rule include:
The passenger reaches for the steering wheel
The passenger assaults or pushes the driver, causing them to lose control of the vehicle
When any of these accidents take place, a passenger may not be entitled to full compensation. If the passenger caused the accident, they may bear liability for injuries to others.
But what about a passenger's failure to wear a seat belt? Can a passenger lose the right to recover damage if they did not buckle up at the time of the crash?
In Illinois, drivers and passengers have a right to compensation for their injuries regardless of whether they wore a seat belt or not. Other states, however, employ the so-called seat belt defense, which can significantly limit a victim's settlement amount if they failed to buckle up.
Passengers Can Sue Their Driver or The Other Driver
After a crash, passengers of an at-fault driver often do not realize that they can bring a claim for their damages. Simply riding in the car of the driver that caused the collision does not bar a passenger from recovery. Rather, an injured passenger can bring a claim directly against the responsible driver. This, even if the driver is a family member.
In this situation, passengers that suffer injury can look to make a recovery from the driver's auto insurance. Further, in Illinois, one spouse can recover for injuries that were due to the negligence of another spouse. There is no spousal immunity.
Car passengers are often injured as the result of the negligence of a driver of another vehicle. In these cases, passengers can still bring claims for their injuries against the other driver. Again, the law allows victims to recover for their damages when the negligence of another driver was the cause of a crash.
Safety Tips for Passengers
While passengers may relinquish control of a ride to an operator, there are several things that a passenger can do to be as safe as possible during travel:
Always wear a seat belt. According to the National Highway Traffic Safety Administration (NHTSA), the use of seat belts in passenger vehicles saves an estimated nearly 15,000 lives per year. The lap portion of a seat belt should be worn low over the hips, and the shoulder strap should be low across the body, not next to the neck.
Secure children in appropriate child restraints. States vary in their requirements of child safety restraints. However, even if the law is lax in some areas, parents should always properly restrain children. Depending on the age, height, and weight of a child, this may include a rear-facing car seat, a front-facing car seat, a booster seat, or merely a seat belt. Child restraints are only effective when used properly. A parent should follow the manufacturer's instructions.
Only adult passengers should sit near some airbags. Traditional airbags that deploy from the dashboard or steering wheel only protect adults. Children should remain in the back seat. However, each car is different so ask the driver or owner of the car before you ride.
Secure all loose items, including luggage. Whether on public transportation or in a private vehicle, loose objects can pose a danger. In the event of a crash, loose objects, like boxes and suitcases, can become airborne and turn into projectiles. When these projectiles strike a passenger, greater injuries are likely to result than if the suitcase or package was properly stowed.
Only sit in designated seats. When facing a long ride on public transportation, you may feel tempted to sit on stairwells, in vestibules, or even on the floor. However, these areas are not for passenger seating. Therefore, they do not have the safety devices of other areas. Refrain from placing yourself in danger. Do not occupy unintended areas and always sit in a designated seat when possible.
Recoverable Damages for Passenger Injuries
The term "damages" refers to monetary compensation an injured party can recover after an accident caused by someone else's fault. When a passenger suffers injuries, they can receive compensation for both economic and non-economic damages. In some cases, you may also seek punitive damages, which punish the wrongdoer for their outrageous conduct.
Economic damages compensate the injured passenger for any monetary costs they incurred because of their injury. Common examples of economic damages are past and future medical expenses associated with treating the injury, the loss of past and future wages because of the injury, the cost of repairing or replacing damaged property (e.g., a smartphone or laptop), and other out-of-pocket expenses.
Non-economic damages compensate the injured party for all the suffering and emotional distress they suffered after the accident. Emotional trauma may include physical pain, emotional suffering, loss of enjoyment of life, inconvenience, loss of companionship, reduced quality of life, disfigurement, scarring, and others.
Punitive damages are also available to injured passengers in some cases. Under 735 ILCS 5/2-1115.05, injured parties can recover punitive damages if the other party committed willful, wanton, reckless, or grossly negligent acts.
Consider contacting an experienced car accident attorney to estimate your losses and gather evidence to prove how much your case is worth.
Consult with a Car Accident Lawyer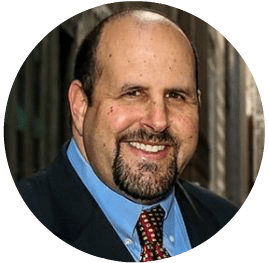 Even when a passenger acts as safely as possible, collisions still occur and injuries may still result. When this happens, it is important to speak with a personal injury lawyer. This, to learn whether you may have a claim for your damages. Each case is unique and the facts of every accident are different. To get the best advice possible, you should speak with an accident lawyer to learn about your legal options.
At Abels & Annes, P.C., we are concerned with the safety of passengers and their rights after an accident. Our lawyers understand that you may want answers immediately and we are here to help. We work hard for each of our clients so that we can obtain the maximum possible award in each case. If you are a passenger with injuries from an accident, call us today at (312) 924-7575 and let us help you.