Chicago Motorcyclists Are Often Injured by a Vehicle Making a Left Turn
According to government statistics, roughly 75% of all motorcycle accidents involve collisions with another vehicle. Further, in the overwhelming majority of cases, the other vehicle is a passenger car.
This, according to Motorcycle Accident Cause Factors, a study commissioned by the National Technical Information Service. The NTIS is a division of the United States Department of Commerce.
Further, in nearly two thirds of those collisions, the cause of the accident is the passenger vehicle violating the motorcyclist's right-of-way. If you have been injured on your motorcycle then contact the skilled Chicago motorcycle accident attorneys at Abels & Annes, P.C. today to discuss your recovery options.
Drivers Fail to Observe Motorcycles
Unfortunately, too many motorists are only aware of other passenger vehicles or large commercial vehicles on the road. They do not pay enough attention on the road and end up causing:
Chicago motorcycle accidents
This is especially dangerous for motorcycle rides because, unlike pedestrians and cyclists, motorcycles use the same lanes as passenger cars and travel at high speeds.
The NTIS study further shows that the cause of accidents is often that drivers did not see the motorcycle. Or, the driver saw the biker too late to avoid the collision.
The NTIS study further determined that the most frequent type of motorcycle accident involves a left turning vehicle. In fact, left turns collisions account for 42% of accidents that involve both a motorcycle and a passenger car.
Intersections Are a Danger for Motorcyclists
For obvious reasons, these types of accidents usually happen at intersections. For example, a car turning left into a side street does not see the motorcyclist coming from the opposite direction.
And while left turn accidents are not uncommon between two cars, they are disproportionately more frequent with motorcycles. This is because of the significantly smaller visual profile offered by motorcycles.
Often, the passenger car's view of the motorcycle is impeded by glare or is obstructed by another vehicle. Further, the driver might violate the motorcyclist's right-of- way, or ignore a traffic symbol such as a red light or stop sign. Under these circumstances, it is the turning vehicle that is at fault.
How Likely is Injury in a Left Turn Motorcycle Accident?
Even though speed in left turn accidents is sometimes moderate—usually less than 30 miles per hour—the injuries can be very severe.
Over 90% of these accidents result in injury to the motorcyclist.
Further, about 45% of the injuries suffered by motorcyclists are serious.
A Chicago motorcycle left turn accident can cause injuries that include are not limited to:
If you or a loved one has suffered ANY injuries after a Chicago motorcycle accident then contact our Chicago motorcycle accident lawyers today to discuss your legal options.
Motorcycle Braking to Avoid an Accident is Tricky
Statistics show that most motorcyclists involved in accidents have had less than five years of riding experience. This doesn't make them at fault for the accident, but a newer rider's crash avoidance skills could be slower.
When a motorcyclist sees an impending collision in left-turn accidents, he or she has about two seconds to take an evasive measure. The most common reaction is simply to apply the brakes.
The problem often comes about when not applying brakes evenly. By hitting the front brakes too hard, the motorcyclist risks a "high-side" accident. Here, the biker is thrown over the top of the motorcycle.
Conversely, by applying the rear brakes too hard, the motorcyclist can "low-side". This forces a motorcycle to lie down and skid across the pavement.
Even when braking correctly, the incident usually leads to a straight-on collision. This is because the motorcyclist does not have sufficient time or distance to stop before colliding with the passenger vehicle. Further problems can develop is when the downed motorcycle leaks gas, which can lead to fire and burn injuries.
How Can I Avoid Accidents as a Motorcyclist?
Because one of the significant contributing factors to these accidents is the visibility of a motorcycle, bikers should be particularly careful in city traffic. In addition, by making themselves more conspicuous, motorcyclists can help cars to see them.
In these types of accidents, the line-of-sight angle is more or less head-on. Consequently, a brightly-painted motorcycle makes little difference. However, there are other factors that can help a motorcyclist to be seen. This includes:
Having headlamps on at all times
Wearing high-visibility colors such as yellow or orange
Operating motorcycles with fairings and windshields, which expand the head-on profile of the motorcycle
In addition to increasing visibility, motorcyclists can take other steps to minimize the risk of injury:
Use DOT-approved helmets with visors
Wear leathers with reinforced protection for knees, elbows, and spine
Wear motorcycle boots and gloves
Visors are particularly critical in helping motorcyclists since they prevent wind from impairing their vision.
Appropriate protective gear significantly reduces the risk of broken bones and head trauma—a leading cause of motorcycle accident fatalities. It also reduces the likelihood that accident victims suffer from abrasions and lacerations from contact with the road, vehicles, or other obstacles. While superficial injuries like these are usually not as life-threatening, they can be extremely painful and permanently disfiguring.
The Chicago Motorcycle Accident Attorneys at Abels & Annes, P.C., Can Help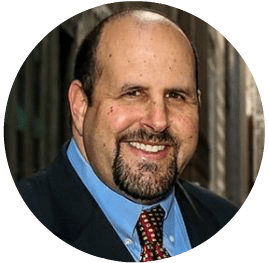 If you have been involved in a motorcycle collision that echoes the left-turn accident scenario above, contact the motorcycle left turn accident attorneys at Abels & Annes, P.C. Our Chicago personal injury attorneys has extensive experience helping motorcyclists recover damages from negligent parties who cause accidents.
If you have significant injuries, or a loved one has been killed in a left-turn motorcycle accident, call Abels & Annes today. A left turn motorcycle accident lawyer assists in obtaining a recovery either through an insurance claim or a lawsuit. Call Abels & Annes, P.C. at (312) 924-7575, or contact us online for a consultation.
Remember, your consultation is free, and there is no obligation to pursue a lawsuit. Finally, there are no fees unless you win your case.
---
Client Testimonial
"This firm was great to work with. Very fast and understanding. Every time I called I was able to receive an update about my case and always had a polite conversation. I was able to get through my case with less stress then I anticipated. I will be sure to come back if I am ever in need of their services again."
Rating: 5/5 ⭐⭐⭐⭐⭐
Darryl W.
March 2020
Read more reviews on Google!