Drinking & Driving Truck Drivers
Driving a truck is difficult enough for a sober, alert, and knowledgeable trucker. The risk of an accident increases substantially when an intoxicated truck driver gets behind the wheel of a big rig.

Truck drivers face stricter sanctions for drinking and driving. Nonetheless, every year drunk truck drivers claim lives and cause injuries. You should get justice if you suffered injuries or lost a loved one because of a drunk truck driver's dangerous decisions. You can get justice through your state's civil legal system regardless of criminal proceedings.

Even a seemingly clear-cut drunk-driving truck accident can lead to a complex and challenging legal process. Always consult with an experienced truck accident attorney who can assess your best options.
Schedule a Free Initial Consultation
The Threshold for "Drunk" Is Lower for Truck Drivers
Regulatory bodies and law enforcement agencies understand that trucks are:
More technically challenging to drive than smaller vehicles
More physically difficult to drive than smaller vehicles (these are large, heavy vehicles)
Far more dangerous than smaller, lighter vehicles due to crushing capacity alone (the heaviest trucks weigh 80,000 pounds)

These are among the reasons truck drivers have a lower threshold for driving under the influence (DUI).

What Is the DUI Limit for Commercial Truck Drivers?
Anyone driving a commercial motor vehicle (CMV) can face conviction for DUI if they have a blood alcohol concentration (BAC) of 0.04 or greater.

If a truck driver is convicted of DUI without blood or breath test evidence, they may generally face the same penalties as if they blew a 0.04 or higher.
The trucking industry should impose other alcohol-related rules upon drivers, who must:
Refrain from consuming alcohol while in their vehicle, even while on break
Refrain from possessing alcohol in their truck cab at any time
Refrain from drinking alcohol within four hours of going on duty

Trucking regulations are complex and subject to change. Our team will identify any violations that contributed to your truck accident. Such violations can be clear evidence of negligence and support your case against liable parties.

A Truck Driver May Face Criminal Penalties for a DUI Conviction
The FMCSA notes that a conviction of DUI can disqualify a driver, either for a year or for life, depending on whether the driver has a prior DUI conviction. The trucker may also face legal penalties for their DUI, including fines, probation, and jail time. A truck driver may face prison time in cases of repeat or aggravated DUI.

Regardless of the outcome of any criminal proceedings against a truck driver who drank, drove, and caused an accident, you can seek justice through a lawsuit.

Drinking and Driving Is Dangerous in Any Instance
One person dies every 39 minutes due to drunk driving accidents in the United States.
Drunk drivers pose an immense risk to other motorists, passengers, and pedestrians because they may:
Lose depth perception
Have slower response times (including braking)
Act impulsively, engaging in dangerous behaviors like speeding, racing, running red lights, and changing lanes without
Veer out of their lane
Lose control of their vehicle
Fall asleep while driving

Driving safely is difficult. Driving safely when you're intoxicated is far more complicated. Any motorist who drinks and drives poses an unacceptable risk to others and opens themselves to criminal and civil liability.

Why Drinking and Driving Is Even More Dangerous When Truck Drivers Do It?
It is dangerous to drive drunk in any motor vehicle.
Driving a large truck while intoxicated is even more dangerous because:
A truck that weighs up to 80,000 pounds has a massive potential to crush other vehicles, causing injury and death as a result.
Cargo in the back of a truck can shift at any moment, requiring the driver to act quickly and appropriately (which may be harder when alcohol slows a driver's reflexes).
Large truck drivers are typically on the road for long periods, requiring them to be alert and navigate many hazards.
Large, heavy trucks take longer to stop than lighter vehicles, meaning drivers must be even more cautious and responsive than passenger vehicle drivers.
Trucks sometimes carry dangerous cargo, and that cargo (like hazardous materials) can cause fires, toxic exposure, or other dangerous outcomes if they spill during an accident.

During training, truck drivers learn how critical safety is to their job. When truckers drink and drive, they understand the risks they pose to others. We must hold these negligent truckers liable for their reckless actions.

What Should an Accident Victim Do After a Truck Accident Involving a Drunk Driver?
If a drunk truck driver caused your accident:
Get a complete medical examination: Ensuring your health and recovery is the leading priority after a truck accident. Hopefully, you have already received emergency care. If you have not received a detailed diagnosis of all accident-related injuries, seek additional medical care.
Refrain from making any recorded statements: Insurers may approach you about making a recorded statement after a truck accident. Until you hire a lawyer to advise and protect you, consider refraining from making any recorded statements.
Hire a truck accident lawyer as soon as possible: A lawyer will protect your rights and seek a fair financial recovery. The sooner you hire an attorney, the sooner you'll protect yourself and focus solely on your physical recovery.

When you get medical care, keep records, including receipts and doctors' written diagnoses of your injuries. This can help your lawyer.

Be Wary of Insurance Companies After a Drunk Driving Truck Accident
As you proceed after a truck accident, be cautious when dealing with insurance companies. Whether you're speaking with your insurance company or the insurer for the liable trucking company, understand that insurers' loyalty is to their bottom line.

Insurance companies may try to deprive you of the benefits you deserve by using bad-faith tactics, including:
Pressuring you to make a statement: Insurance companies may demand that you make a statement shortly after your accident. Hold fast until you get a lawyer. Making an inaccurate, incomplete, or otherwise flawed statement can devastate your case.
Denying or undervaluing your claim: Insurance companies may unjustly deny a truck accident claim or certain losses. Insurers may hope that truck accident victims will accept such denials without contest.
Offering a lowball settlement and standing pat: Insurers sometimes offer quick settlements well below the amount the beneficiary deserves. Some truck accident victims, financially desperate and without a lawyer to advise them, accept these offers. You should only accept a settlement that pays what you deserve.

When you accept an insurance company's settlement offer, it releases that insurer from further financial liability. This means you cannot pursue further compensation even if you realize the insurance companies did not pay you fairly.

You should generally wait to make recorded statements, accept any settlement, or sign any insurance-related paperwork until you speak with a truck accident attorney.

How Can a Truck Accident Lawyer Help a Drunk Driving Truck Accident Victim?
Truck accident lawyers generally work to hold trucking companies financially responsible for the harm their employees cause.
Getting a financial recovery for a truck accident victim requires:
Securing evidence: Lawyers must act quickly to secure evidence from a truck accident. Specifically, your attorney will file a letter demanding that the trucking company reserve any potentially helpful evidence.
Documenting your damages: Your attorney will gather any medical records, medical bills, employment statements, invoices for vehicle repairs, expert testimony, and other documentation proving your damages.
Calculating your case value: To fight for a fair settlement, a lawyer must determine how much money the client deserves. A law firm will calculate current and future damages from the truck accident.
Negotiating with liable parties: An attorney will negotiate with insurance companies, civil defense attorneys, or any other parties with the power to offer you compensation.
Completing a trial: If a lawyer determines that liable parties will not offer a fair settlement, they may take the case to trial.

These are steps that a lawyer should take to secure a financial recovery for their client. When researching prospective attorneys, read client reviews and consider case results. If a law firm has taken cases to trial and won, you can be fairly sure it will take your case to court if it's the right move for you.

Can I Afford to Hire a Lawyer to Lead My Truck Accident Case?
Thanks to the contingency fee structure, anyone can afford to hire a truck accident lawyer.
This structure is common among personal injury lawyers, and it means that:
The client pays nothing when they hire the law firm.
The law firm covers all case-related expenses, including filing and expert fees.
The law firm receives a percentage of the client's financial recovery, usually between 30 percent and 40 percent of the settlement or verdict.
The law firm receives no fee if it fails to win compensation for the client.

Contingency fees benefit the client because all the financial risk falls upon the law firm. Furthermore, the law firm has a substantial financial incentive to win compensation for the client. The more money the client receives, the more the law firm receives. In this way, the law firm's and the client's motivations align.

Why Truck Accident Victims Hire an Attorney (Especially in Drunk Driving Cases)?
Truck accident victims hire an attorney for several potential reasons, which may include:
The client's physical injuries may prevent them from handling case-related responsibilities
The client's psychological trauma may become worse due to the stress of leading a claim or lawsuit
The lawyer's financial resources, which spare the client from the direct cost of a truck accident case
The lawyer's experience and training may equip them to build a more effective case than the client can

Reasonable adults know that drunk driving is dangerous. Each of the more than 100 million annual instances of drunk driving reported in the United States warrants justice.

However, getting justice is easier said than done. With a capable lawyer leading your truck accident case, you may get all the compensation you deserve.

What Damages Can I Recover in a Truck Accident Case?
Severe injuries from a truck accident may cause:
Medical expenses
Lost income or salary
Missed performance bonuses
Missed opportunities for promotions
Vehicle repair expenses
Expenses to replace a totaled vehicle
Pain and suffering
Treatment costs for pain and suffering

Each truck accident victim suffers different injuries of varying severity that cause different damages. Your law firm must examine your case individually, as yours will be unlike any other truck accident case.

If your loved one passed away from injuries they suffered in a truck accident, we offer our condolences.
Recoverable damages in a heartbreaking fatal truck accident case may include:
Funeral costs
Loss of a parent's guidance
Loss of a spouse's companionship
Loss of the spouse's contributions to their household
Lost financial support (including the loss of the decedent's future income)
The cost of grief counseling, medications, and any other treatments for pain and suffering

Every truck accident victim deserves fair compensation. The same is true of those who lose loved ones due to the negligence of truckers, trucking companies, and other liable parties. By choosing the right attorney, you grant yourself the possibility of getting the justice you deserve.

Who Can My Lawyer Hold Financially Liable for a Drunk Driving Truck Accident?
Your lawyer will determine this. Potential defendants in a drunk driving truck accident case include:

The intoxicated trucker
The trucking company that employed the intoxicated trucker
An establishment that overserved a trucker
Any other party that directly or indirectly contributed to your accident

You don't have to worry about liability or proving your claims. You can simply hire a truck accident lawyer who can handle the legal process, allowing you to focus on your recovery.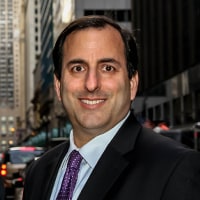 Call an Attorney Today for a Free Consultation About Your Case
Do not wait to identify and hire a trustworthy personal injury law firm in Chicago in the jurisdiction where your collision happened. Your lawyer may face a filing deadline and will want to secure evidence as soon as possible. Seek the legal help you need immediately.