​How Much Does a Helmet Improve Survival in a Motorcycle Crash?
An accident is one of the most devastating events many can imagine. Losing someone in a motorcycle accident is tragic, and the feelings are even more tragic because of how sudden the loss occurs. A helmet can improve the chances of survival in a motorcycle accident but does not prevent every tragedy. If you have suffered an injury in a motorcycle accident, you are entitled to compensation whether you were wearing a helmet at the time of the accident or not. To ensure you get the compensation you deserve, a
motorcycle accident attorney
. Do not be fooled into thinking that because you were not wearing a helmet, you cannot recover money for an injury you sustained from an accident. Every state allows accident victims to pursue a claim against a negligent party and attempt to recover compensation for their harm. Injuries and deaths caused by motorcycle accidents are often preventable. Although not wearing a helmet will not prohibit your chances of legal recovery following a crash, a motorcycle helmet can save your life. The right helmet can be the difference between filing a personal injury claim or your family filing a wrongful death claim.
Statistics for Injuries and Death in Motorcycle Crashes
According to the
Centers for Disease Control and Prevention (CDC)
, deaths and injuries will reduce significantly if motorcyclists and their passengers use helmets while they ride their bikes. The CDC has gathered the following statistics about helmet use and motorcyclists:
Five-thousand five-hundred motorcyclists lost their lives across the country in 2020, and 180,000 motorcyclists received treatment in emergency departments.
Recent years have shown that a helmet reduces the risk of a traumatic brain injury by 67 percent.
Motorcycle riders that use a helmet reduce their risk of death after a crash by 37 percent.
Motorcycle passengers that use a helmet reduce their risk of death after a crash by 41 percent.
In recent years, helmets saved more than 1,000 lives of motorcyclists across the country.
The CDC reports that we might have saved approximately 749 more lives in recent years if every motorcyclist wore a helmet while they rode.
According to the
National Highway Traffic Safety Administration
, motorcyclists suffered some of the following injuries:
Of the recently reported motorcycle crashes, 80 percent of the crashes involved severe injury or death.
Motorcyclists were 28 times more likely to get into an accident than other motorists, bicyclists, or pedestrians.
Motorcyclists are four times more likely to get injured if they are involved in an accident than other motorists, bicyclists, or pedestrians.
Of the fatal motorcycle accidents that happened in one year, 36 percent of the accidents involved unlicensed motorcyclists.
In 2020, 5,579 motorcyclists were involved in fatal accidents across the country.
Universal Helmet Use Laws
Universal
helmet law
is a statutory requirement that all motorcycle riders and passengers wear a helmet while on public roads. The implementation of universal helmet laws has shown that the increased use of helmets by motorcyclists and their passengers leads to a lower rate of deaths and injuries. Universal Helmet Laws can require total or partial compliance. Some states have enacted Universal Helmet Laws, and others have only enacted partial helmet laws. Unlike Universal Helmet Laws, partial helmet laws do not apply to passengers to wear a helmet while riding. Partial helmet laws also typically apply only to specific riders. The motorcyclists to whom partial helmet laws apply include:
Motorcyclists that do not qualify for state medical health insurance
Motorcyclists that do not meet age requirements- typically motorcyclists that are eighteen years old
Partial helmet laws usually cover new motorcyclists. Novices include motorcyclists that have been riding motorcycles for less than one year.
The first Universal Helmet Law went into effect in 1966, and motorcyclist deaths and injuries have decreased substantially since then. The CDC reports that states with Universal Helmet Laws enacted show a decrease in the number and severity of motorcycle accidents across the state. Some statistics that the CDC reports include:
In the first year after the Universal Helmet Law went into effect in the state, the use of helmets increased from 63 percent to 67 percent.
The protective benefit of helmet use was apparent because of a 42 percent reduction in the risk of motorcyclist death and a 69 percent reduction in the risk of head injuries from a crash.
The data shows that states that have enacted Universal Helmet Laws have seen an 86 percent increase in helmet use among motorcyclists.
Only 55 percent of motorcyclists used a helmet while riding in states that have not enacted a Universal Helmet Law.
According to
the CDC
, a helmet is the best way a motorcyclist can protect themselves and their lives during an accident. After universal helmet laws became widespread law, the data showed:
The law reduced motorcycle fatalities (both riders and passengers) by 30 percent.
The rate of severe and moderate injuries has decreased significantly since the passage of universal helmet laws.
The universal helmet laws have increased the likelihood of motorcyclists wearing a helmet by 11.7 percent.
The data suggests that the best way to save lives is for motorcyclists and their passengers to wear a helmet. The data also indicates that if the laws are relaxed, then the use of helmets by motorcyclists and passengers will also decrease. If the number of motorcyclists wearing helmets decreases, there will be a directly related increase in fatalities and injuries. Call a qualified
motorcycle accident attorney
if you have suffered an injury in a motorcycle accident. Using a qualified accident attorney can help you maximize your potential compensation.
Can I Suffer a Head Injury Even If I Wear a Helmet?
Unfortunately, even if a motorcyclist and their passengers wear a helmet, they can still suffer a head injury. As stated above, the more motorcyclists and passengers wear helmets, the lower the likelihood of death or injury. There is no guarantee that you will avoid all head injuries if you wear a helmet. Head injuries are complex and can range from a concussion to permanent brain damage. All it takes to cause a head injury is a blow to the head. Therefore, a motorcyclist or a passenger can suffer a traumatic brain injury even if they are wearing a helmet while riding. Motorcyclists are exposed to danger because they do not have the protection provided by a car or truck. Therefore, if a motorcyclist gets into an accident, their head and body may sustain a severe injury, despite the safety measures they employ to avoid injury. You cannot protect yourself from all risks no matter how much caution you exercise. If you suffer an injury after getting into a motorcycle accident, call an experienced accident attorney.
Can I Recover Compensation if I Did Not Wear a Helmet?
Whether you were wearing a helmet or not during a motorcycle accident, you deserve to receive compensation for your injuries. Every state has an avenue for accident victims to pursue compensation after they suffer an injury in an accident, and the issue in motorcycle accidents is negligence. If you suffered an injury in a motorcycle accident that another driver's negligence caused, you are entitled to compensation, regardless of helmet-wearing. There are many types of damages that you may suffer after being in a motorcycle accident. You may suffer a head injury or an injury to another area of your body. In addition to the injuries that you may suffer to your person, you may be unable to work after the accident. You may have a claim for lost wages and lost earning capacity. Earning capacity refers to the inability to return to the same work as before the accident. You may also recover the cost of the emotional trauma that you suffered because of the accident. If you have suffered an
injury in a motorcycle accident
, seek medical treatment immediately and call an experienced motorcycle accident attorney.
What Happens If I Get into a Motorcycle Accident?
If you are in a motorcycle crash, the laws of most states allow you to file a lawsuit to recover damages for your injuries. Traffic crashes are negligence cases. Negligence cases have four elements: duty, breach, causation, and damages. A plaintiff must prove each of these elements for them to recover their damages after a motorcycle accident. Unrepresented accident victims have trouble getting the compensation that they need. Having an accident attorney on your side helps you maximize your potential for compensation after a motorcycle accident.
How Can an Accident Attorney Help Me Win My Case?
The best thing about having an attorney and a legal team after you get into a motorcycle accident is that you have a dedicated group of professionals on your side to advocate for you during a lawsuit. An experienced attorney can negotiate with the insurance company and get better results from the company than an individual can because they know the tactics that insurance companies use to avoid paying settlements. A motorcycle accident attorney has resources that can help prove your case after you suffer an injury in a motorcycle accident. A motorcycle accident claim is a negligence case. A negligence claimant must prove four elements in their case, including duty, breach, cause, and damages. Accident attorneys may call expert witnesses to establish the elements of a negligence claim. For example, a medical doctor can provide expert testimony about your injuries. The expert witness's testimony can prove that the accident caused your injuries and prove the severity of your injuries. An unrepresented accident victim may not recover the maximum compensation from an accident if they do not have the resources of a motorcycle accident lawyer. An accident attorney also knows the procedural rules of the state and the local rules of court. These rules are somewhat complex, and an attorney must follow them precisely to ensure that your claim does not fail on a technicality. You need an attorney to represent your cause at trial. An attorney knows how to structure a case and present it before a judge or jury in a way that allows them to understand what happened and how the accident affected your life. These skills help accident victims recover full compensation for their damages.
What if I Cannot Afford an Attorney?
One of the best practical things about a negligence claim is that many accident attorneys across the country work on a contingency basis. A contingency fee agreement is a payment arrangement that allows deferment of payment for legal services until a settlement is received. Typically, the attorney collects a percentage of the settlement from the client. The attorney and the client must agree on the payment before any legal work begins. Usually, the attorney receives around one-third of the settlement amount as their fee plus any litigation costs that the firm prepaid. The
American Bar Association
requires a contingency fee agreement to be reduced to writing and signed by the attorney and the client. Ask any questions about the contract and ensure you understand its terms before you sign it.
Contact a Motorcycle Accident Attorney Today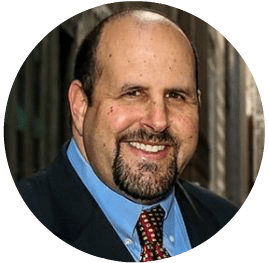 The first priority after being in a motorcycle accident is to protect your health and your legal rights. The best thing to do after an accident is to seek medical attention immediately. The next step is to contact a motorcycle accident lawyer. Choosing the right motorcycle accident attorney is the first step to creating a legal team that will champion your cause against the insurance company and defense lawyers. Hiring a motorcycle accident attorney puts you in the best position to recover the compensation you need to restore yourself after an injury. After a crash, you should focus on recovering physically, mentally, and emotionally. Let a motorcycle accident attorney take care of the legal side of the accident.
Contact
Ables & Annes, P.C. for a free consultation today.