​How to Choose a Motorcycle Accident Attorney
After a motorcycle accident, you have many things to focus on, like getting medical treatment. Most accident victims have some primary concerns in the aftermath of a car accident. A big concern is if you should get a motorcycle accident attorney. If you suffered an injury in a bike accident, you need a
motorcycle accident attorney
to help you protect your legal rights, but it is essential that you feel good about the decision you make about the lawyer that you choose.
How Much Experience Does the Attorney Have?
It is vital to choose an attorney with experience handling
motorcycle accident
lawsuits. Your case will have its unique challenges, so you want a team that has studied the law applicable to your case. Your motorcycle accident attorney should know negligence law. The attorney and their team should also know about the insurance company's legal tactics and other methods. The details of the laws in these areas will impact your case. During your initial consultation, talk to the attorney about what experience they have specifically with motorcycle accident lawsuits. It is crucial to prepare yourself with questions during an initial consultation. Do not be afraid to ask about the cases they have won in the last year that relate to your case. Although the attorney will not share confidential information from their past clients, they can share their strategies and techniques to get a successful result. Do not hesitate to ask questions to ensure that you are confident in your decision to hire an attorney.
Does the Attorney Have a Successful Record?
In addition to having experience in the area, you must know the attorney's track record for success in motorcycle accidents. Choosing the best
motorcycle accident
attorney is like selecting the best person or company for any other service where you need some work done. You want to do your due diligence to get the best person on your side. Ask about the firm's record for taking cases to trial and how much they typically settle cases for during your initial consultation with an attorney. Do not hesitate to ask all your questions so you can get the information you need to make a good decision about what attorney should represent you. What happens if you find an attorney with who you connect, but they do not have a large amount of experience in the area? While you should always have experienced legal representation, having a good relationship with your attorney is also very important. Weigh the costs and benefits of experience versus a potentially good relationship with the attorney.
Read Client Reviews
We have much of the information we need at our fingertips in today's world. Any of us can go online and find the best restaurant, what car will fit our needs best, or what vacuum cleaner to buy, and that is possible by reading online reviews. Online reviews are a great resource to see how much confidence past clients have in attorneys. To find an attorney, you can do a Google search and read the firm's reviews. Although online reviews are mostly a good source of information for how the attorney performs, keep in mind that every review is not honest. Even if the attorney did a good job, some clients are unhappy because their case did not resolve in the way they wanted.
Speak to Your Friends Who Have Been There Before
If you have friends who have filed a motorcycle accident lawsuit in the past, they might give you a recommendation for a reasonable attorney. Getting a recommendation from a friend who has been through the process before and loved their attorney may be the best way to find an attorney who you trust and who has a team you are comfortable working with for as long as the case takes to resolve. Although talking to people within your inner circle can help you learn about local attorneys, remember that it is okay to disagree with your friend's assessment or to have different representation goals than your friend had. Maybe another person wanted a no-nonsense lawyer to take the case to trial. Maybe you want to settle the case as soon as possible with the most considerable settlement amount available. Some people just want enough money to pay for their bikes and medical bills and move on with their lives. Every motorcycle case is different. No matter your goal, get the legal team that best suits your needs.
Are You Comfortable with the Attorney and Their Team?
After you meet an attorney, you will know if you are comfortable with them and their team. Often you can judge if you want to work with an attorney or their office after your phone call to schedule a consultation. You should feel good when you speak with your attorney. During a
motorcycle accident lawsuit
, you will share intimate details of your life with your attorney and their team, such as how your mental health has been affected by the motorcycle accident, how the accident changed your financial situation, and how your long-term medical treatment is going. The attorney you choose and their staff will read your medical records and ask you sensitive questions that elicit the information they need to represent you effectively. Because you must put your life on display during a motorcycle accident lawsuit, you need a trustworthy legal team. To make a good decision about what attorney to hire, make sure you feel you can trust the attorney and their team to work well for you while remaining sensitive to the vulnerable position you are in as an accident victim and getting positive results for you.
Do You Agree With the Attorney's Payment Structure?
A practical matter when choosing an attorney is choosing an attorney you can afford. Each attorney you meet will have different payment structures and charge different fees for their legal services. Simply stated, you need an attorney who you can afford to pay. During your initial consultation, the attorney you speak with will talk to you about what they charge to represent a client in a motorcycle accident lawsuit. Typically, an attorney who represents motorcycle accident victims works on a contingency basis. A contingency plan is a fee structure that allows a client to defer payment for legal services until the end of the case. You may have heard some version of "We don't get paid unless you do." Well, those advertisements describe a contingency plan. During your initial consultation, ask the attorney about their payment structure. Under a contingency payment agreement, the attorney and client agree that the client will pay no money until the end of the case. Usually, an attorney will collect a percentage of the client's settlement for their legal services. For example, if the total settlement is $60,000, the attorney will collect $20,000 as their fee plus any litigation costs they paid during the lawsuit. The terms of a
contingency fee agreement
must be in writing, and both the attorney and the client must sign the contract. Contingency fee agreements are usually detailed and include an agreement about what litigation costs will occur and who will pay them during the lawsuit. There are many potential litigation costs in a motorcycle accident lawsuit. In some instances, a client can choose whether to incur the cost or avoid the cost. For example, an attorney may want to participate in mediation to resolve the case before trial, and mediation is an expense. The client may not feel confident that the case will settle at mediation, so they want to avoid the expense. Unless the local court requires mediation, the attorney can help reduce the total litigation costs by avoiding mediation. In
motorcycle accident lawsuits
, the attorney and their office can front the litigation costs and get reimbursed at the end of the lawsuit, or the client can choose to pay the litigation costs and not have to pay any other amount after settlement other than the attorney's fees.
Speak to Multiple Attorneys
Like with any other service, you can meet with several attorneys before you find the right team. Different attorneys have different litigation, negotiation, and trial styles, and you need confidence in the attorney you choose to represent you in a motorcycle accident. It is okay to speak with many attorneys before you make your final decision. However, most attorneys only offer one initial consultation, so ask all the questions you have during your first meeting with the attorney.
Why Do I Need an Attorney?
Hire an attorney any time you face a legal challenge. Having an experienced litigator on your side when you suffer an injury in a motorcycle accident helps you maximize your chances of obtaining total compensation. Accident attorneys are a valuable resource for injury victims.
Unrepresented Accident Victims Face Challenges
An unrepresented motorcycle accident victim can face many challenges while trying to get the compensation they deserve after an accident. One of the difficulties that an unrepresented client can face is intimidation from an insurance company. Insurance companies are only concerned with the bottom line and maximizing profits. To achieve those goals, an opposing party's insurance company will purposely give lowball settlements, try to trap you by asking for a recorded statement, and may assert that your injuries are not genuine or that the motorcycle accident did not cause them. An accident lawyer can help you avoid common pitfalls to which many unrepresented accident victims usually fall prey.
Accident Victims and the Insurance Company
In addition to protecting your interests against the insurance company, an accident attorney usually has resources that the average person does not. For example, accident attorneys with experience trying cases typically have relationships with expert witnesses. Expert witnesses, like medical doctors, are valuable because their testimony can help prove your physical injuries and help connect your injuries to the accident. Without the resources of an accident attorney, you may not recover the maximum amount of compensation from the accident.
What About the Procedural Rules?
An attorney knows the procedural rules. Each state has rules of procedure for any lawsuit that enters the legal system. Some rules are strict, like a statute of limitations, and if an attorney does not follow them precisely, a court may dismiss your case. Hiring an attorney can help you avoid your case getting dismissed on a technical issue.
How Can an Attorney Help Me at Trial?
An experienced accident attorney can also help you by presenting your case to a jury or judge. Representing yourself in court may seem easy to some people, but good trial work takes many years of experience to hone the skills necessary to get the best results on your claim. An experienced accident attorney has the skill, experience, and knowledge to bring you the best results with your
motorcycle accident claim
.
Contact a Motorcycle Accident Attorney Today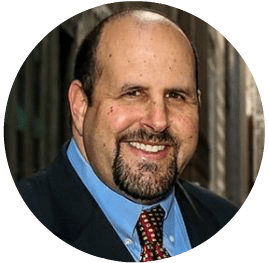 If you have suffered an injury in a motorcycle accident, start researching motorcycle accident attorneys immediately. You only have a specific amount of time to file a lawsuit, and since you have limited time, choose the right attorney as soon as possible. Be proactive about what kind of person you want your attorney to be and how you want them to work with their team. Be sure that you are comfortable with the legal team that you choose. Ask as many questions as you can during your first meetings with attorneys. Your attorney is your advocate, and they want the best outcome for your case.
Contact
experienced motorcycle accident attorney today.