​How Can a Motorcycle Accident Lawyer Help You?
​Motorcycles are a popular hobby and a reliable transportation mode throughout the U.S. However, safety is a substantial concern for motorcyclists. Reach out to a motorcycle accident lawyer.
Although motorcycles only account for three percent of all registered vehicles in the U.S. and 0.6 percent of all vehicle miles traveled in the United States, in a recent year, motorcyclists accounted for:
14 percent of all traffic fatalities
18 percent of all occupant fatalities
Four percent of all occupant injuries
When another driver's negligence contributes to the cause of a motorcycle accident, victims can hire a motorcycle accident attorney to hold them accountable for the damages they have caused.
If you were someone injured in a motorcycle accident or have a family member who was, you might wonder what your legal rights are and have several questions. You might also wonder if a lawyer can help you or if hiring one is really worth it.
Common Causes of Motorcycle Accidents
More than 80 percent of all motorcycle wrecks cause injury, sometimes fatal, to the motorcyclist. Motorcycle accidents can happen under many different circumstances but often stem from the actions or inactions of other drivers or parties. Common causes of motorcycle accidents include the following:
Left-Hand Turns
Other vehicles attempting left-hand turns are a significant factor in causing motorcycle accidents and their resulting injuries and fatalities. When cars fail to yield to motorcycles when turning left or try to turn too quickly following the turning vehicle in front of them, they might not see an oncoming motorcycle in time to stop and prevent a crash. These accidents can happen to other vehicles besides motorcycles. Still, motorcycles and their riders are especially vulnerable to injuries when they occur.
Head-On Accidents
The majority of motorcycle accidents are head-on accidents. When vehicle drivers become distracted by cell phones or passengers, run red lights or stop signs, or pass on two-lane highways, the chances of a head-on collision with motorcyclists significantly grow. Driving while under the influence of drugs or alcohol can also contribute to these types of motorcycle accidents.
Road Hazards
With only two points of contact with the ground, motorcycles are naturally less stable and are smaller than other vehicles on the road. Potholes, animal carcasses, slick pavement, sand, rocks, or other debris on the road, uneven lane heights, and other road irregularities create hazards to motorcyclists. Sometimes, the jurisdiction responsible for road maintenance is liable for the injuries suffered by motorcyclists. By hiring a motorcycle accident attorney, you can hold them accountable for their negligence.
Speeding
Not following posted speed limits increases the risk of an accident. Speeding also increases the risk of serious injuries when an accident does occur. This doesn't just apply to the legal speed limit but also to adjusting speeds to road conditions, such as slowing down when it's raining or foggy.
The Vulnerability of Motorcyclists
Although they travel on the same roads, motorcycles differ significantly from other passenger vehicles. With only two wheels, they have fewer contact points with the road, creating a greater risk of accidents.
Riders and passengers don't have as much protection as others. Wearing a helmet and other protective gear is always wise. Still, they lack the protection of seat belts, airbags, crumple zones, and other safety features found in passenger vehicles. When an accident occurs, they are more likely to suffer injuries. Those injuries are typically more severe than the ones suffered by other motorists and passengers.
Common injuries in motorcycle accidents include:
Even minor injuries can be costly and inconvenient. Those injured in a motorcycle accident may need extensive medical care and rehabilitation to return to normal function. They might have to miss work and lose income. Medical bills only add to their financial concerns during this difficult time.
If you're in this situation, you might deserve monetary compensation for your injuries and losses. You can find out by reaching out to a knowledgeable motorcycle accident attorney.
Liability for Motorcycle Accidents and Injuries
Your motorcycle accident attorney will determine who is legally responsible for your injuries after an accident. Sometimes it's one driver or party; other times, it's multiple parties. In fact, your attorney can name several different parties who they believe are liable as one way of maximizing your compensation.
The Four Elements of Negligence
It's often confusing for injured motorcyclists to determine if they have a valid personal injury claim for which they can receive compensation. Since you don't want to give up any injury compensation you can be entitled to, it's best to meet with a well-versed motorcycle accident attorney who can review your claim.
They will ask several questions about the circumstances leading up to your injury, including how your accident occurred and the type and extent of your injuries. They will evaluate your situation to determine if it has the four elements of negligence required to win such a claim.
These elements are:
Duty of care: The relationship of the at-fault party created a duty of care to the injured party. Examples include drivers having an obligation to obey traffic laws or a construction company needing to set up and clean up a construction zone properly.
Breach of duty: The at-fault party failed in their duty of care. For instance, a driver ran a red light or followed another vehicle too closely when making a left turn, so they failed to see a motorcyclist.
Causation or cause in fact: The injured party must prove that the other party's breach of duty is what led to their injuries and damages. A motorcyclist hit by a drunk driver must establish that if it weren't for the drunk driver hitting them, it's unlikely they would have sustained injuries.
Damages: The injured individual suffered injuries and losses due to the motorcycle accident. These losses, otherwise known as damages, can include pain and suffering, lost wages, medical expenses, and more.
Proving these legal elements is more challenging than most people realize. Legal help is necessary.
Your Legal Options After a Motorcycle Crash
After a motorcycle wreck, you have two options for obtaining financial recovery for your injuries and other damages. You can file a personal injury insurance claim or a personal injury lawsuit. Motorcycle accident victims should understand the difference between filing a claim and pursuing litigation, and that they can best pursue either with the help of a skilled motorcycle accident attorney.
Suppose you choose to file a personal injury claim. In that case, you file the claim with the at-fault driver's insurance company. Once filed, an insurance claims adjuster will manage your claim and arrange an investigation into your accident.
After it's finished, your attorney can negotiate until the insurance company offers you a financial settlement to compensate you for your physical injuries, financial losses, and property damage.
If you accept an insurance settlement, you must sign a legal release agreeing to relinquish your right to sue the liable driver in court. Most of the time, motorcycle accident cases resolve with a settlement of this type.
A personal injury insurance claim is almost always the first course of action after a motorcycle crash. However, if the claims negotiation and settlement process aren't successful, and you can't negotiate an adequate settlement for your injuries, you have the option to move forward with filing a personal injury lawsuit.
A lawsuit is a civil action used by the injured party to make a demand for monetary damages due to the accident. Many personal injury lawsuits reach a settlement agreement before going to trial. Still, some do end up in a courtroom where a judge or jury will decide the amount of compensation the injured party should receive.
How Can Motorcycle Accident Attorneys Help You?
Suppose you or someone you love recently suffered injuries in a motorcycle wreck. In that case, your priority should be to contact a reputable motorcycle accident lawyer as soon as you can. An attorney can help you identify your damages and file a personal injury claim through an insurance company or a personal injury lawsuit.
Filing an injury claim after involvement in a severe injury accident may seem like an overwhelming task. There's also no arguing that focusing on healing from your injuries should be your top priority. With the help of a motorcycle accident attorney, you can rest and recover from your motorcycle accident injuries and have the peace of mind that your injury claim is in good hands.
I Have Motorcycle Insurance. Why Do I Need a Motorcycle Accident Attorney?
Ideally, your insurance company or the insurance company for the at-fault driver should promptly provide you with fair compensation for your injuries. Unfortunately, that's the ideal and not the reality.
Most of the time, insurance companies don't function the way they should. They are out for themselves only, saving as much money by paying you as little as possible for your damages. They do not have your best interests in mind, only their bottom line.
However, when you hire a compassionate motorcycle accident attorney, you have an advocate on your side who will fight for your rights. One who will work tirelessly to ensure that you are treated fairly by all involved insurance companies. One who will maximize your chances of receiving the full value of your losses.
Since most motorcycle accident attorneys work on contingency fees alone, you won't have to pay anything upfront to receive their services. If and when they settle your claim or obtain a court award for you, they will receive their fees from those funds.
Can a Motorcycle Accident Attorney Settle Your Claim?
An experienced motorcycle accident attorney can usually settle an accident claim with the liable insurance company. Settlement negotiations can take some time. They typically take place over the phone, via email, or at a settlement conference. Sometimes a mediator can help both sides reach an agreement.
As the injured party, it can benefit you to settle your claim and avoid litigation in because:
You can receive compensation and end your claim sooner.
You don't have to go through the often emotional aspect of litigation.
Your personal information doesn't go into a court record.
Possibly having more control over how your claim ends and how much money you receive.
However, you aren't the only party who can benefit from a settlement.
Insurance companies also benefit by:
Ending the claim sooner
Not having to spend money on litigation
Possibly keeping their reputation intact
Not taking the risk that the court might side with the injured party
Your motorcycle accident attorney must present you with any settlement offers you receive. Whether you decide to accept one or not is up to you. Speaking with your lawyer to determine whether the settlement is fair is usually the best course of action to guide your decision. Well-versed attorneys know what claims are worth and whether they might negotiate for more money or you should litigate your claim.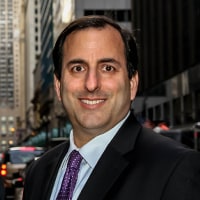 Get Help Today From a Skilled Motorcycle Accident Attorney
Injuries from a motorcycle accident can take months or even years to recover from, if a full recovery is even possible at all. Your health and well-being are of utmost importance. Still, it's also important to get justice and seek compensation when someone else caused your injuries.
You can focus on healing from your injuries and hire a skilled motorcycle accident attorney who will focus on representing your interests. Remember that even after you pay your legal and attorney fees, you will likely obtain more compensation than if you had handled your claim without the help of legal counsel.
Seek legal help sooner rather than later. A statute of limitations applies to your injury claim under state laws. This deadline only provides you a limited time to pursue your injury claim in civil court. When you hire a motorcycle accident attorney, they can meet all applicable legal deadlines. Reach out to a personal injury lawyer.