​How Do Insurance Companies Negotiate Settlements?
When it comes time to deal with an insurance company after an accident that someone else causes, many accident victims find themselves fighting an uphill battle. This is because insurance companies routinely lowball the settlement offers to accident victims in personal injury claims and lawsuits.
This tactic makes sense from the insurance company's perspective since insurance companies may stand to lose a significant amount of money if they have to pay out a large personal injury settlement or jury verdict.
Insurance companies only make money when they collect their insureds' monthly premium payments. They do not make money when they must pay out sizable personal injury claims and lawsuits. By offering as little compensation as possible from the onset, they want to try and rush accident victims into hurried settlements.
Since insurance companies rarely offer fair monetary compensation at the beginning of a personal injury claim, accident victims need skilled legal representation in their corner from the very beginning. A knowledgeable personal injury attorney in your area can deal directly with insurance companies and their adjusters and help you maximize the settlement compensation you receive for your injuries.
If the insurance company refuses to compensate you fairly, your attorney can threaten the insurance company with litigation and pursue favorable monetary damages through the court system on your behalf.
Negotiations with insurance companies can be challenging and ongoing. You should focus on keeping up with all your medical treatment and following your doctor's orders to heal. Allow an injury lawyer to handle all your negotiations.
Schedule a Free Initial Consultation
Types of Accidents That Lead to Personal Injury Claims
Personal injury claims arise from negligent actions and inactions by other individuals or entities. A party behaves negligently when they act unreasonably under the circumstances. For example, in a motor vehicle crash, the at-fault driver might do something that a hypothetical reasonable driver should not have done in the same situation. Similarly, the at-fault driver might fail to take a specific action that a hypothetical reasonable driver should have taken under the same circumstances.
When individuals and entities behave negligently or carelessly, severe accidents and injuries to others may result. In those situations, the accident victim can pursue monetary damages if they can satisfy the legal elements of their claim.
First, the accident victim must show that the other party owed them a duty of reasonable care they subsequently violated. For example, in a motor vehicle crash scenario, other drivers violate their legal duty of care by breaking the speed limit, engaging in distracted driving, or operating their vehicles while under the influence of drugs or alcohol. In addition to proving a duty-of-care violation, the accident victim must establish that this violation caused both their accident and the resulting injuries.
Common accidents that result from the negligence of other individuals include:
Motor vehicle accidents, where a driver violates one or more traffic laws and causes a car crash, such as a sideswipe accident, head-on collision, overturn accident, or broadside accident
Premises accidents, where a property owner negligently fails to warn about or repair property defects within a reasonable amount of time, causing a slip and fall or other accident to occur on their premises
Defective product accidents, where a product manufacturer fails to take the necessary precautions when assembling, making, or designing a product, and the product explodes or otherwise malfunctions as a result.
Construction accidents, where an accident happens on a construction or building site, such as from defective construction equipment or the negligence of others
Medical negligence, where a doctor or other healthcare provider deviates from the standard of acceptable practice, such as by botching a medical procedure, misdiagnosing a patient, or operating on the wrong body part contrary to their patient's wishes
If someone else's negligence injured you, immediately seek the legal help you need. A knowledgeable personal injury attorney in your area can help you file a timely claim or lawsuit with the appropriate insurance company and begin advocating for your legal interests right away.
After you finish your medical treatment or know your prognosis, your lawyer can file a claim with the insurance company adjuster on your behalf and start pursuing settlement compensation for your injuries.
Frequent Injuries That Accident Victims Suffer
When others behave negligently and recklessly, they may unintentionally cause serious accidents, leaving others severely injured and needing ongoing medical treatment.
Since every accident scenario differs, not all accident victims will sustain the same injuries or recover the same types of monetary compensation.
An accident victim's injuries will depend on the type of accident that occurs, the circumstances surrounding the accident, and the degree of force involved. Common injuries for which accident victims need medical treatment include soft tissue contusions (like whiplash), traumatic head and brain injuries, bone fractures, rib fractures, spinal cord and paralysis injuries, deep lacerations, road rash injuries, and internal organ damage.
Following an accident that leads to one of these injuries, victims must receive the medical treatment they need sooner rather than later. In fact, significantly delaying medical treatment after an accident may cause the accident victim's injuries to become considerably worse. Delayed medical treatment may also make the insurance company skeptical about the true nature and extent of an accident victim's injuries.
In addition to seeking prompt medical treatment following an accident, you should reach out to a skilled personal injury attorney who can represent you right away. Although most lawyers will not file a claim until after an accident victim has completed the majority of their medical treatment, lawyers can still begin gathering medical records and other vital documentation to use as evidence in the case. Your lawyer can complete these tasks even while you focus your attention on recovering from your injuries.
Filing a Personal Injury Claim With the Insurance Company in a Timely Manner
To recover monetary damages for your personal injuries, your attorney will need to submit a claim with the at-fault party's insurance company. The claims package will typically include a settlement demand letter that asks for specific compensation within the available insurance policy limits. In addition to this letter, the package will consist of copies of various documents essential to the case.
Those documents may include:
The police or investigation report
Witness statements from individuals who were present at the scene when the incident occurred
Medical treatment records
Medical bills
Lost income documentation
Income tax returns, if the accident victim is making a claim for lost income or for loss of earning capacity
Photographs of the accident victim's visible injuries
Pictures of the incident scene
A personal statement that explains the overall effects that the accident has had on the victim's life and well-being
After the insurance company adjuster receives and reviews these documents, they will decide whether to accept or deny liability for the accident. Suppose the insurance company adjuster denies liability in your accident case. In that case, your attorney can review the reason for that denial and appeal the decision or file a lawsuit in the court system against the at-fault party. However, if the insurance company adjuster accepts fault for the accident, they might make an initial settlement offer to resolve the case.
The Settlement Negotiation Process
In most situations, settlement offers from insurance companies are routinely low and significantly less than the actual value of a personal injury claim. As a result, several settlement negotiations may be necessary to reach a favorable outcome.
The settlement negotiation process begins when the accident victim's lawyer makes a starting demand. Many lawyers will demand more money than they believe the case is actually worth. The insurance company adjuster then makes an opening offer on the case, which is usually less than the case's actual value. The parties then go back and forth, gradually reducing the demand amount and increasing the offer amount. These negotiations will continue until the parties either reach an impasse or the case settles.
If your case settles, your personal injury attorney can help you finalize your settlement agreement. Typically, you will need to sign a formal release document (that the insurance company prepares) that prevents you from filing another claim or lawsuit arising from the same set of circumstances. Your attorney can also answer any questions you may have about the settlement release or the case-closing process.
However, if the parties cannot agree on a settlement figure, they have several options. First,they can litigate their case in the court system and take it to a jury trial. At a jury trial, members of the jury will decide the outcome of all disputed issues in the case, including the issue of monetary compensation and damages. As an alternative to a jury trial, the parties might consider binding arbitration or mediation, both of which are methods of alternative dispute resolution.
During mediation, a neutral mediator can help facilitate settlement discussions between the parties and work toward a favorable resolution. At a binding arbitration hearing, an arbitrator will decide the issue of monetary damages after listening to the evidence that the parties present and reviewing medical documentation.
A skilled personal injury attorney in your area can help you decide on the best course of action for your personal injury case and help you make intelligent and informed decisions while your case is pending.
Filing a Timely Personal Injury Lawsuit
If your case does not settle and you need to file a lawsuit, your lawyer must do so within the applicable statute of limitations time frame. Accident victims who suffer personal injuries due to another party's negligence only have two years from their accident date to file a lawsuit for monetary damages.
If the accident victim files their lawsuit after the deadline expires, they will no longer be eligible for monetary compensation, absent some rare circumstances. Therefore, you should speak with an experienced personal injury attorney as quickly as possible after your accident.
How Do Settlements Compensate Accident Victims?
A complete and fair monetary settlement should compensate accident victims not only for their out-of-pocket losses but also for their intangible losses. The total financial award that an accident victim can recover through settlement will depend upon the nature and extent of their injuries, as well as the total cost of their medical treatment.
First, accident victims can receive compensation for their related medical bills and lost income. Moreover, if they suffered a permanent injury in their accident that may require additional treatment, they may also be eligible to receive their anticipated medical costs.
In terms of intangible losses, accident victims may be eligible to recover compensation for their mental distress, pain and suffering, loss of use of a body part, loss of spousal companionship, loss of life enjoyment, inconvenience, and permanent disability (such as from a paralysis injury).
A skilled personal injury attorney in your area will work to maximize your settlement or litigation compensation to the greatest extent possible.
Contact a Skilled Personal Injury Attorney in Your Area Today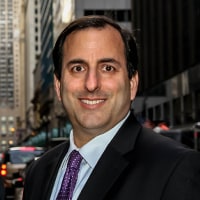 If you sustained injuries in an accident that resulted from another person or entity's negligence, you have legal options available. As soon as you seek initial medical treatment for your injuries, you should contact a personal injury lawyer in your area. Your lawyer can meet with you right away to discuss the circumstances of your accident and determine your eligibility for filing a successful personal injury claim or lawsuit.
After filing a legal claim on your behalf, your attorney can assist you during all settlement negotiations and help you decide whether a particular settlement offer is worth accepting. Finally, your lawyer can help you explore litigation options if the insurance company refuses to offer you fair monetary damages for your injuries.
Whatever you decide, your lawyer will be your best advocate throughout your case and will work to recover the reasonable monetary damages you need and deserve. Your lawyer can do this for you while you focus on your highest priority, recovering from your injuries.