How Much Is a Car Accident Claim Worth?
Getting into a car accident is traumatic, and the recovery is often challenging. You may face months or years of recovery, including surgery, physical therapy, rehabilitative care, and many other expensive treatments. You can lose your job because of the injuries and pain, making it impossible to work. A car accident can flip your world upside down.
The fate of your compensation is in the hands of an insurance adjuster, judge, or jury. It is good for you to know what the potential value of your case is. Various factors can increase or limit the final value of your settlement claim. Continue reading to learn more about what affects the value of your car accident claim and how a car accident lawyer can help you navigate this process and maximize your compensation.
Schedule a Free Initial Consultation
Determining Fault
Before you worry about the value of your claim, the first step in determining the value of a car accident claim is to determine who is at fault. The person or entity that caused the accident is responsible for paying for the victim's injuries.
There are many potentially responsible parties that may be liable for your injuries. A car accident attorney can help you find and name each person that may have an obligation to pay for your losses.
Potential defendants in car accident claims include:
Drivers
The driver's employer
Vehicle manufacturers
Mechanics
State and city governments
What Determines Fault?
A responding officer will make an initial report at the accident scene. As a part of their investigation, the officer's report might include a finding of fault or any citations or arrests they made. This is often the first evidence of fault in a car accident claim. Later down the road, your lawyer can use these findings to build your case.
Each party's insurance company will complete an investigation. The other driver's insurance company may contact you during the investigation. Speaking to them is not a good idea. Opposing insurance agents may attempt to lock you into a story with a recorded or written statement.
You want your attorney to conduct an investigation and gather evidence of fault to support your claim. Typically, settlement negotiations begin after investigations conclude. If you and the insurance company cannot reach an agreement on a satisfactory settlement amount, then your case may go to trial. After presenting the facts at trial, either a judge or jury will decide who is at fault.
What May Influence the Value of a Car Accident Case?
There are many factors that can influence the monetary value of a car accident claim. The potential for financial recovery depends on some of the following factors:
Severity of Injuries
Suffering from serious injuries may increase the overall value of your car accident claim. To help prove the extent of your injuries, keep an accurate account of your medical records and bills. Showing proof of your injuries is the best way to recover compensable damages after a car accident.
Serious injuries may increase the value of your car accident claim, such as:
Paralysis
Traumatic brain injuries
Amputation
Wrongful death
Spinal cord injuries
Decreased range of motion
Need for Long-term Medical Care
The need for long-term medical care may increase the final value of your car accident claim. Some car accident plaintiffs suffer from injuries that can take months or years to recover from fully. Some injuries never heal. The cost of treating your injuries may increase quickly.
If your injuries, for example, cause you to need physical therapy, rehabilitation costs, in-home care, etc., your final value may increase. Contacting a personal injury lawyer in your area can help you learn more about what steps to take to help prove the long-term cost of caring for your injuries.
Emotional and Mental Trauma and Pain and Suffering
Car accident victims may recover from their emotional and mental trauma and pain and suffering. This damage is considered non-economic. Non-economic damages include intangible losses from an accident. These losses are usually difficult to prove, so having legal counsel to assist you is beneficial.
An example of mental or emotional damage a victim may recover includes loss of enjoyment of life. Loss of enjoyment of life includes damages for a drop in quality of life since the accident.
If the accident caused disability or disfigurement, then you can recover financial compensation for the mental anguish the injuries caused. Your attorney may help you tell your story of emotional trauma to put you in a place to recover compensation for your damages.
How Does a Court Calculate Pain and Suffering?
Pain and suffering refer to recovering damages that are the result of the inconvenience of being in a car accident. This loss is hard to calculate, so many states use many factors to determine how much a pain and suffering claim is worth.
A judge or jury will decide the amount of pain and suffering damages to award to an accident plaintiff. Judges or juries usually award what is fair after evaluating the facts.
Some common factors fact-finders use to determine an award for pain and suffering include:
The testimony of expert witnesses.
Testimony of family, friends, and neighbors about how the injuries have affected your life since the crash.
Discussion of any disability or how your injuries will affect your life long term.
The severity of your injuries or losses.
Your ability to return to work.
Punitive Damages
Accident victims may receive punitive damages when the defendant acts in a wildly outrageous manner, and the court wishes to punish the defendant for their conduct.
Punitive damages do not compensate the plaintiff for their losses. However, if awarded, they can increase the overall monetary value of your car accident claim.
Some states prohibit or cap punitive damages. Discuss the availability of punitive damages with an experienced car accident attorney.
Lost Income
Some injuries leave victims unable temporarily or permanently unable to work. When that happens, bills will pile up. If you do not pursue litigation, you may find yourself in financial ruin.
Your attorney can help you as you attempt to hold the responsible party accountable for paying for your losses. You may be entitled to current and future lost income and lost earning capacity.
Lost earning capacity refers to the ability to return to work, but not in the same capacity as you did before the accident. You may lose income despite being healthy enough to work. An injured plaintiff with a decreased earning capacity may be entitled to the difference in their income.
Property Damage
If your vehicle sustains damage in a car accident, you may be entitled to the cost of repairs. You must prove the cost of repairs. The at-fault insurance company may want to take your car to a body shop of its own. If an investigation uncovers that the other driver is responsible for causing the property damage, they must pay for the cost of fixing or replacing your vehicle. An accident attorney can help you determine these damages and how to pursue compensation.
The Attorney You Choose
The attorney that you choose is important. Choose an attorney after careful consideration of:
Experience. The attorney you choose should be an experienced accident attorney. They are knowledgeable, so they can answer your questions and anticipate arguments from the insurance company.
Success record. Your attorney should have a successful track record. To get an idea of an attorney's track record, you can take a look at their online reviews, speak to their past clients, and ask the attorney during an initial consultation.
Seek a referral. If you have loved ones that have used the attorney's services in the past, it may be beneficial to discuss their experience to decide if the attorney is a good fit for you.
Insurance Policy Limits
The responsible party's insurance policy is often the only source of financial recovery after a car accident. Because there is usually no other money, the insurance policy limits the value of the car accident claim.
When a driver applies for insurance coverage, they can choose the amount of coverage if they cause an accident. For example, an insurance policy may read that the policy limits are $50,000 per accident. The insurance company will not pay more than $50,000 in losses for any one accident. Policy limits literally limit the value of a car accident claim.
What Happens if the Other Driver's Insurance Coverage Doesn't Cover My Losses?
Unfortunately, sometimes the other driver's insurance policy does not cover an accident victim's losses, but if that happens, uninsured or underinsured insurance coverage may fill in the gap.
Underinsured motorist coverage is part of a driver's insurance policy that covers the cost of damages and injuries if the at-fault driver's insurance is inadequate. An uninsured motorist coverage policy comes into play when the at-fault driver does not have insurance coverage.
Depending on the terms of your policy, you may need to file a claim with your insurance to receive underinsured and uninsured motorist benefits. A car accident attorney can help you file a claim.
What May Decrease The Value of My Car Accident Claim?
Just as various facts can increase the overall value of your car accident claim, if these facts exist, you may see a decrease in the final amount of compensation.
Settling your claim before knowing the extent of your injuries. Many insurance companies offer a quick settlement offer at the beginning of a claim to avoid paying too much to victims.
Previous injuries. If you have suffered an injury in the same area previously, this may give the defense a way to argue that the accident did not cause your injuries.
Previous property damage. In the event that your vehicle sustained damage before the accident, many insurance companies are hesitant to accept liability for causing your loss.
Inability to prove emotional damage. Mental and emotional damage is often difficult to prove. With the help of an experienced accident attorney, you put yourself in the best position to tell your story and receive compensation for your damages.
What Are Average Car Accident Settlement Claims?
No two accidents are alike, and the value of car accident claims can vary widely. Some people only need to cover a few medical bills, while others need coverage for a lifetime of care due to catastrophic injuries. Looking at "average" settlements will not give you an idea of what your case should be worth.
Most accident victims who do not hire an attorney have a difficult time getting the compensation they deserve. Hiring an attorney increases your chances of getting the financial recovery you deserve.
What Should I Do After a Car Accident?
What you do in the aftermath of a car accident is important to the success of your case.
After a car accident, strengthen your claim and:
Seek medical care immediately.
Comply with your doctor's plan to treat your injuries.
Avoid speaking to an opposing insurance company.
Speak to an accident attorney about your legal rights as soon as possible.
What if I Cannot Afford an Attorney?
Many accident victims do not pursue compensation because the cost of paying a lawyer discourages them. Fortunately, many civil accident attorneys work on a contingency basis to accomplish their goal of getting the financial recovery they deserve after a car crash.
A contingency fee arrangement allows clients to defer payment for legal services until after the case reaches its resolution. Generally, an attorney will not recover payment from the client unless the client receives a settlement. The attorney will take a percentage of the final settlement amount as their payment.
Contact a Car Accident Attorney Today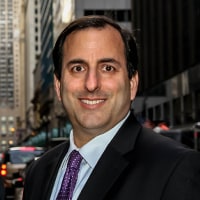 If you or a loved one has suffered an injury in a car crash, you need legal representation. Contact top rated personal injury law firm in Chicago to learn more about your legal right to compensation and how to get started on getting your life back on track.