How to Find the Best Car Accident Lawyer Near Me?
You can find the best car accident lawyer near you through internet research, word–of–mouth recommendations, and speaking directly with law firms. Free consultations allow you to discuss your case with law firms and provide the opportunity to see how a law firm treats its clients.
You can use several criteria to determine the best car accident lawyer in Chicago near you.
Schedule a Free Initial Consultation Today!
What Criteria Should I Use to Choose a Car Accident Lawyer?
Car accident victims may look for several attributes as they review potential lawyers, including:
Relevant Experience
While car accident cases are a common practice area for injury lawyers, you should be certain that a law firm has experience with this case type.
A wealth of experience leading car accident cases may allow the law firm to:
Quickly create a unique game plan for your case, including various options if liable parties do not offer a fair settlement
Understand the challenges that can arise during your case
Resolve your car accident case as efficiently as possible
You need an experienced car accident lawyer. While you may have little or no experience with auto insurance claims or car accident lawsuits, your lawyer should.
Case Results
Many car accident lawyers will publish case results on their websites. Pay attention to these results, as they serve as the law firm's track record.
Hire a law firm that:
Has secured financial recoveries in car accident cases
Has obtained several large financial recoveries (including multi-million-dollar recoveries)
Has secured both settlement and jury verdicts
If a law firm has obtained multiple jury verdicts, it may indicate that the firm is willing to take its cases—including yours—all the way to trial.
Positive Client Testimonials
You want to know what former clients think about a law firm.
While you may find a mix of positive and negative reviews, pay attention to:
Whether the law firm has generally positive or generally negative reviews
Common themes throughout the reviews (such as a law firm's superb communication)
How far back reviews date, which may indicate how deep-rooted a law firm's culture is (for better or worse)
Consider using public forums like Google to find client reviews. While law firms often publish testimonials on their sites, public forums may provide a more balanced account of a law firm's strengths and weaknesses.
Your Consultation Experience
Law firms offer free consultations so prospective clients can get to know the firm. While you may not interact directly with a lawyer during this process, you can get a feel for the law firm's level of client service and culture.
What Makes a Good Car Accident Lawyer?
A good car accident lawyer knows how to treat clients and get results. As you review client testimonials and the law firms' websites, there are several criteria you should look for. Pay attention to mentions of:
Personal Involvement in Cases
You should know your lawyer. The more reviews that state a lawyer directly interacted with the client, the better.
A capable law firm:
Assigns cases based on which attorney is most qualified for the case
Ensures that the client knows which attorney is handling their case
Maintains frequent communication between themselves and the client
Provides the client a direct line to their attorney, whether through call, text, or in-person visit
Some law firms even have their managing partners take a central role in every case. When you complete your free consultation, ask how the law firm assigns its lawyers and who will lead your case.
Attention to Detail
The best car accident lawyers pay attention to detail.
Better yet, they have extensive systems in place, including a team of paralegals, to:
Accurately complete all case-related paperwork
File legal documents and claims on time (statute of limitations are non-negotiable in most car accident cases)
Keep the client up to date on all case-related developments
Move the case forward as quickly as possible
The smallest detail can make or break a car accident case. If a law firm remembers you and the details of your case (especially in your initial interactions with the firm), this may indicate a detail-oriented culture.
Knowledge of Car Accident Cases
When gauging a law firm's fitness for your case, experience often equates to knowledge. If a firm lists car accident cases among its primary practice areas and has a record of financial recoveries for car accident victims, the firm may have the necessary experience to lead your case.
Taking Cases to Trial
Most civil cases don't go to trial, and car accident cases aren't an exception. However, if a law firm never takes cases to trial, you may have found a red flag.
Taking a car accident case to trial can cost thousands of dollars and presents something of a gamble. Ultimately, a jury will decide whether to award damages to the plaintiff (in this case, you) and how much those damages are worth. However, if a law firm feels that it has a strong case, it may secure more money at trial than it can through a settlement.
A law firm should take a car accident case to trial when necessary, such as when liable parties refuse to provide a fair settlement.
Compassion, Respect, and Patience
Attorneys are counselors, first and foremost. Counseling a car accident victim requires respect, compassion, and patience.
Lawyers with these attributes will:
Patiently explain the process that lies ahead, whether they are pursuing an insurance claim or lawsuit
Answer every question the client poses
Respond promptly to the client's calls, texts, emails, and other types of correspondence
Provide frequent case updates
Handle the car accident case with privacy and professionalism
While a law firm cannot always control the outcome of a case, it can control how it treats its clients. Client testimonials should give you a strong understanding of whether a law firm treats its clients with respect, patience, and compassion.
When Should I Hire a Car Accident Lawyer?
As soon as possible after your accident, your health is the foremost priority, as you must ensure that you've received appropriate treatment for injuries and are not at any risk of further injury. However, once you have received extensive medical care, begin looking for a car accident lawyer.
The average cost of an evident injury from a motor vehicle accident is tens of thousands of dollars, not including non-economic damages like pain and suffering. Your injuries may cost substantially more, so you should always consider your rights to seek financial recovery. The first step towards financial recovery may be hiring a lawyer.
What Does a Car Accident Lawyer Do?
A car accident lawyer fights for their client's financial recovery. More specifically, a lawyer aims to get an amount of money that covers all of their client's accident-related damages, as well as the firm's fees and costs.
With this goal in mind, a law firm may complete a car accident case by:
Helping You Get Medical Care
Your attorney can refer you to a qualified doctor if you have not received all the medical attention you need. Your lawyer may even arrange transportation to your appointments, considering that many accident victims' vehicles are inoperable.
Securing Accident-Related Evidence as Quickly as Possible
Gathering evidence is a time-sensitive responsibility.
Your attorney will seek out:
Video footage of the collision
Photographs of damage to the vehicles involved in the accident
Witness accounts of the accident
The police report detailing the collision
An expert's reconstruction of the accident
Any other evidence related to the car accident
Evidence is a vital component of a winning car accident case. Your lawyer may have investigators and experts ready to assist in evidence-gathering.
Obtaining and Organizing Documentation of Your Damages
Your lawyer will secure all available documentation of accident-related damages, which may include:
Images of your injuries (including X-rays, MRIs, CT scans, and any other medical images that show your injuries)
Medical bills
Proof of lost income
Testimony from qualified experts (which may include doctors and mental health professionals)
Invoices for vehicle repairs, replacement or repair of damaged property, and temporary transportation
Your lawyer will work to document your accident-related damages as quickly and completely as possible.
Calculating the Cost of Your Damages
A lawyer must know how much your damages are worth to pursue a settlement.
Attorneys know how to calculate:
Economic damages (which have a defined monetary value and can include vehicle repairs, lost income, and other damages with an objective monetary value)
Non-economic damages (which do not have a clear financial value but can be valued using the multiplier method, per-diem method, or another legally accepted calculation)
Damages with a fixed value (like the cost of repairing your vehicle)
Damages that continue to affect you (such as unresolved pain and suffering or future medical care)
Once your attorney has calculated the cost of your accident-related damages, they can begin settlement negotiations.
Identifying Liable Parties and Engaging in Settlement Negotiations
As they investigate your accident, your lawyer will determine financial responsibility for your accident-related damages.
Defendants in car accident cases may include:
Motorists, as dangerous actions like speeding, distracted driving, tailgating, and driving while intoxicated cause many accidents every year
Municipalities and governments responsible for potholes, uneven driving surfaces, defective signs and traffic lights, unclear road markings, and other hazards that cause motor vehicle accidents
Motor vehicle manufacturers, who can be liable when defective vehicles or parts result in accidents
Any other party whose negligence contributes to a car accident
In most cases, car accident lawyers negotiate with insurance companies. If insurers do not offer a satisfactory settlement, your lawyer will consider filing a lawsuit against liable parties.
What Compensation Will a Car Accident Lawyer Seek?
Your lawyer will seek compensation for the damages you have suffered.
While a lawyer investigates each case on an individual basis, some common damages in car accident cases include:
Medical expenses
The cost of repairing or replacing the damaged motor vehicle
Temporary transportation expenses
Lost income
Diminished earning power
Missed promotion and bonus opportunities
Pain and suffering
Treatment for anxiety, depression, post-traumatic stress disorder (PTSD), and other types of pain and suffering
If you suffer any other damages, your lawyer will seek compensation covering them.
Some car accidents cause wrongful deaths.
In such cases, recoverable damages may include:
Funeral and burial expenses, which cost about $15,000 on average (and many times cost even more)
Loss of spousal companionship
Loss of parental guidance
Grief and other types of pain and suffering that occur when a loved one dies
Loss of the decedent's income, household services, work-related benefits, and other forms of financial support
Attorneys deal with car accident cases regularly. If you hire an experienced lawyer, they will know which damages to consider, how to calculate those damages, and how to best seek fair compensation for those damages.
How Much Must I Pay to Hire a Car Accident Lawyer?
Car accident victims don't have to pay their lawyers any out-of-pocket fees. Most car accident attorneys use contingency fees, which means the fee is contingent upon the lawyer winning the case.
In a contingency fee arrangement, you will:
Choose the law firm you want to lead your case
Learn about the firm's fee structure (firms may require a different percentage of your financial recovery)
Agree to pay the law firm the agreed-upon fee if they win your case
Let the law firm complete every step in your case, paying every expense along the way
If the law firm gets a settlement or jury verdict for you, they will receive the agreed-upon fee. If the law firm does not get compensation, you won't pay any case-related costs, nor the law firm's costs and expenses.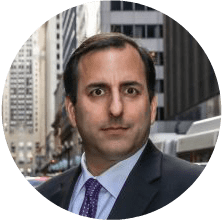 Hire Your Car Accident Lawyer as Soon as Possible
Do not wait to find a car accident lawyer to lead your case, as the filing deadline may be fast approaching. Several law firms may handle car accident cases in your area, so research and find the right firm for you today.