What Happens When the Insurance Company Totals Your Motorcycle?
When people drive carelessly, serious motorcycle accidents may occur, leading to both property damage and physical injuries. In the State of Illinois, the insurance company will likely deem a motorcycle a total los" when its scrap value and repair costs more than the motorcycle's fair market value before a motorcycle crash. If the insurance company totals your motorcycle, it must pay you its full market value, less any remaining deductibles.

If your motorcycle sustained property damage – or you suffered physical injuries – in a recent motorcycle accident, you should immediately retain a skilled motorcycle accident lawyer in your area. Your attorney can file a property damage and/or a personal injury claim on your behalf and pursue the financial compensation that you deserve in your case.

Your lawyer can also help you negotiate with insurance company adjusters – and come to a reasonable settlement with the adjuster on a property damage or personal injury claim. Finally, if the insurance company doesn't offer you the compensation you deserve, your lawyer can help you take legal action in court.

Schedule a Free Initial Consultation
The Fair Market Value of a Motorcycle
In a nutshell, when a motorcycle's repair costs plus its scrap value exceed its market value before the collision, the motorcycle is effectively a total loss.
According to the National Association of Insurance Commissioners (NAIC), the fair market value of a motorcycle is the price that an average motorcycle buyer might pay to purchase your motorcycle in its present condition (before the accident) if you sold it on the open market.

Remember that a motorcycle's fair market value is not the same as its NADA value – or Kelley Blue Book value. In fact, these sources often give a very low estimate of a motorcycle's true value.
Moreover, a motorcycle's fair market value accounts for various additional factors particular to a motorcycle, including:
Sentimental value connected with the motorcycle
Personalization
Unique features and accessories on the motorcycle

In addition, the fair market value (FMV) of a motorcycle is different from the motorcycle's actual cash value (ACV). The ACV accounts for the replacement cost of a new motorcycle, less depreciation for a damaged motorcycle when the loss occurred. Although an insurance company appraiser might determine that a motorcycle's FMV and ACV are similar, they are not necessarily the same number.

What Does the Insurance Company Have to Pay for a Totaled Motorcycle?
When an individual suffers property damage to their motorcycle in an accident, and the insurance company determines that the motorcycle is a total loss, the insurance company must pay for its full market value, less any deductibles in place.
The motorcycle's full market value is the motorcycle's value when the accident occurs – not when the individual initially purchased their motorcycle. In most cases, a motorcycle's full market value is less than its purchase value. This discrepancy is because wear and tear on the motorcycle and the total number of miles driven are all part of the final calculation.

Illinois also has a cutoff value for motorcycle repairs (i.e., the motorcycle's FMV before the accident, less its scrap value). In cases where the cost of motorcycle repairs is greater than this cutoff value, the motorcycle is a total loss. Therefore, the insurance company doesn't have to pay for repairs on a motorcycle that's totaled.

Negotiating With the Insurance Company Over the Total Loss Value of Your Motorcycle
When you file a property damage claim with an insurance company, you effectively place yourself into an adversarial relationship with that insurance company. Insurance companies are big businesses that make money by collecting premium payments from their insureds.
They do not make money paying out property damage or personal injury claims. They may stand to lose significant money in a claim or lawsuit. Therefore insurance companies have absolutely no incentive to compensate you fairly for the total loss of your motorcycle.

Fortunately, you or your attorney can negotiate with the insurance company regarding your motorcycle's total loss value. If the insurance company adjuster places a settlement offer on the table, and you do not believe this value is fair, you can demand a higher payment from the adjuster. However, you will need to produce some evidence to convince the adjuster to increase their settlement offer significantly.
That evidence may include:
The Kelley Blue Book value
Documentation from an independent motorcycle appraiser
Documentation detailing any unique features on your motorcycle
Documentation showing a proper record of regular maintenance on your motorcycle

If you cannot convince the insurance company to increase its settlement offer, you have the option to file a lawsuit in court or pursue some form of alternative dispute resolution in your case, such as arbitration.

What are Some Factors that May Affect a Motorcycle's Total Value?
Several factors may affect a motorcycle's total value:
The color of the motorcycle, especially if it is rare or unusual
The motorcycle's overall condition, including whether it has fading, scratches, tears, or dents
The motorcycle's odometer reading, showing the number of miles driven
The motorcycle's year (given that most motorcycles, unless they are collectible antiques, depreciate significantly over time)
Any aftermarket modifications that the owner makes to the motorcycle, including custom paintwork, large rims, or LED underglow, which may enhance the motorcycle's overall value
Owing More on Your Loan than Your Totaled Motorcycle's Value
In some instances, the FMV of a damaged motorcycle is lower than the balance on the motorcycle owner's loan. When that happens, the motorcycle is effectively underwater, and the owner will have to pay the difference – and continue making regular, ongoing payments on the loan.
One of the best ways to alleviate this problem is to have gap insurance before a motorcycle accident occurs.
Personal Injury Claims Arising from Motorcycle Accidents
In addition to property damage, many motorcycle accident victims suffer extremely serious and debilitating personal injuries. When that happens, the accident victim may be eligible to receive monetary compensation from the at-fault driver's insurance company.

Many motorcycle crashes happen when other drivers are negligent or reckless under the circumstances.
Some of the most common causes of motorcycle accidents include:
Traffic law violations, such as exceeding the speed limit, failing to use turn signals, failing to yield the right-of-way, and failing to use backup cameras and mirrors
Road rage, where a driver reacts inappropriately to a roadway situation and engages in aggressive driving maneuvers, such as tailgating other vehicles or cutting other vehicles off in heavy traffic
Distracted driving, where a driver fails to watch the road attentively but instead focuses their attention on electronic devices in their vehicle, such as GPS, cell phones, or hands-free systems
Intoxicated driving, where a driver exceeds the blood alcohol concentration (BAC) limit and causes an accident due to blurred vision, delayed reflexes, or delayed reaction time

When drivers are negligent, they may bring about several types of motorcycle accidents that lead to property damage and physical injuries. Those accidents may include rear-end crashes, head-on collisions, sideswipe accidents, flip accidents, and broadside (or T-bone) accidents.

If you suffered physical injuries in a motorcycle crash resulting from another driver's negligence. A skilled motorcycle accident attorney in your area can help you file a personal injury claim in addition to your property damage claim.
Your lawyer can then help you negotiate with insurance company representatives and pursue the full monetary damages you need to recover for your physical injuries and damages.

Types of Injuries that Accident Victims Frequently Suffer
Motorcycle riders are at a significant disadvantage if they become involved in a serious accident. Except for their motorcycle helmets and other protective gear, cyclists do not have an outer barrier or shell between themselves and the road.
Consequently, they will likely suffer debilitating injuries if they fall from their bikes onto the pavement during a crash. Some motorcyclists might have multiple points of impact in a crash or might even fall into the path of oncoming traffic.

Some of the most common injuries that motorcycle accident victims sustain include:
Road rash
Paralysis injuries
Open lacerations
Bruises
Soft tissue injuries
Rib fractures
Broken bones
Internal organ damage
Death

If you suffered any of these injuries in a motorcycle accident that resulted from another driver's negligent act, you should follow through with your prescribed medical treatment regimen and attempt to recover fully from your motorcycle injuries. While you focus your attention on getting better, a motorcycle crash lawyer in your area can begin gathering important documents for your case, including your medical treatment records and bills, police reports, witness statements, and lost income documents from your employer. Your lawyer can then use these documents when establishing the legal elements of your motorcycle accident claim or lawsuit.
Potential Monetary Recovery for Motorcycle Accident Injuries
Motorcycle accident victims who suffer physical injuries may be eligible to receive various types of monetary compensation from the at-fault party's insurance company.
Every motorcycle accident is different, as are the injuries motorcycle accident victims suffer. Therefore, the types and amounts of monetary damages in motorcycle accident cases may vary significantly.
Some factors influencing the total compensation an accident victim recovers for their injuries include:
The unique circumstances surrounding their accident
The extent of their injuries
The cost of their medical treatment
Whether or not they suffered a permanent injury in their motorcycle accident

Some of the most common types of monetary damages that motorcycle crash victims can pursue and recover include compensation for all of their:
Lost income, if the accident victim has to take time off from their job to attend medical appointments or physical therapy sessions
Loss of earning capacity, if the accident victim's injuries are so severe that they must switch to lighter duty work and take a pay cut
Medical expenses for the accident victim's past and anticipated medical treatment arising from the motorcycle accident and resulting injuries
Out-of-pocket costs
Inconvenience
Past pain and suffering, for the symptoms the accident victim experienced from the accident date until the present
Anticipated pain and suffering, if the motorcyclist suffered a long-term or permanent injury that will likely cause ongoing symptoms for years or the rest of their life
Loss of use of a body part, such as when the motorcyclist suffers a permanent spinal cord or paralysis injury
Loss of spousal companionship, for the accident victim's inability to be intimate with their spouse due to their accident-related injuries
Lifetime care costs, when the accident victim must reside at a nursing home or assisted living facility because of their injuries
Permanent disability or disfigurement
Loss of life enjoyment, when the accident victim's quality of life significantly decreases due to their accident-related injuries

A motorcycle accident lawyer in your area can aggressively fight for your legal rights and interests and pursue the maximum monetary compensation available.

Contact a Skilled Motorcycle Accident Lawyer Near You Today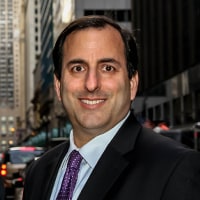 Each state has laws setting deadlines for accident claims, including property damage claims. For example, accident victims in Illinois have five years from their accident to file a claim or lawsuit that seeks payment for property damage. However, accident victims claiming personal injuries must file their lawsuit within just two years of their accident date.

Given these short and varying statutes of limitations, motorcycle accident victims must seek out experienced legal representation as soon as possible following an accident. If you miss the window to file a claim, you lose your opportunity for compensation. Further, the sooner you call, the stronger case a lawyer might build with fresh evidence of liability.

A motorcycle accident lawyer can file an insurance claim on your behalf for property damage and/or injuries and handle settlement negotiations with the insurance company adjuster. If necessary, your attorney can pursue litigation in the civil court system.

Your attorney can address all of your legal concerns and help you obtain the best possible result in your property damage and personal injury claims. You should focus on recovering physically from your injuries – not fighting with insurers. Leave that to a trusted personal injury law firm in Chicago.