Common Rear-End Accident Injuries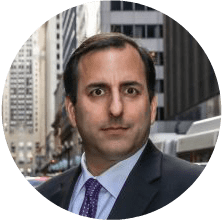 More than nine million registered drivers, in 11,704,038 registered vehicles, traveled hundreds of millions of miles during 2018, according to the
Illinois Department of Transportation
crash facts report. During this time, there were 319,146 accidents reported, with more than 90,000 of them being rear-end collision accidents. These accidents accounted for 78 deaths, 1,508 incapacitating injuries, and 19,831 total injuries. The types of injuries that occur vary significantly based on the type of vehicles involved as well as the speed at which the vehicles are traveling.
Typical Rear-End Collision Injuries
With a side-swipe accident or head-on collision, you may realize that you are about to be struck and move slightly or slow down to minimize the impact of the collision. However, a rear-end collision often comes without warning. You do not typically see the vehicle involved until immediately after being struck. Because of the sudden impact, the injuries you sustain could be significant and may include:
Airbag injuries - The Insurance Institute for Highway Safety states that while a properly functioning airbag typically will not cause serious injury, when an airbag deploys during a rear-end collision, victims may suffer various injuries, including cardiac events that may not appear for days after an accident occurs. Victims may also suffer broken ribs, facial abrasions, and other injuries.
Whiplash - Ringing ears, blurry vision, and memory problems could indicate that you have suffered a whiplash injury. The most common cause of this type of injury is a rear-end collision. According to the Mayo Clinic, victims may require several different types of treatment to overcome the pain associated with whiplash.
Back injuries - Anytime you are struck without being able to brace yourself, you could suffer a back injury. In a worst-case scenario, your back injury could be serious enough to cause spinal cord damage, which can lead to paralysis.
Head and brain injuries - When you are in an accident that involves being struck from behind, your head is pushed forward. Some rear-end collision victims strike their heads on their steering wheel, which can cause serious injury and abrasions. The force of the impact may thrust passengers forward enough to strike their heads, while in other cases, the impact could cause victims to hit their heads on the side windows.
Facial disfigurement - Anytime you bang your head or face, you are risking disfigurement. Rear-end collisions could result in broken glass in the car, which may become embedded in the face of a driver or passenger.
Wrist and arm injuries - A perfectly normal reaction to being thrust forward is an attempt to stop yourself. Unfortunately, when you are in a moving vehicle, particularly one that is being pushed forward by another vehicle, this may result in a sprain, fracture, or cause other damage to your wrist and arms.
What to Do Following a Rear-End Collision
The most important thing you can do following any type of accident on Illinois roadways is to ensure that you are out of harm's way. Move your car to the side of the road as much as possible. Once you have ensured that you are in a safe position, contact law enforcement officers immediately. Make sure you and your passengers are not seriously injured and then check on the operator and passengers in the other vehicle.
In most cases, law enforcement officers will be accompanied by emergency medical personnel. Even if you believe your injuries are not serious, a qualified physician who knows that you were in a car accident should evaluate you. Fear and shock can mask injury symptoms. Whenever possible, take photographs of the scene of the accident. Photos of all vehicles involved, speed signage or traffic signals, and anything else that seems unusual—like roadway debris or defects—could be important later. Police officers will take a full accident report, but you should also obtain the contact information of any witnesses to the accident. Additionally, you should share your information, and obtain information from the other driver involved. Once you have sought medical attention, you should retain legal counsel and let your attorney notify your insurance company that you have been involved in an accident. While Illinois is an "at fault" state, all motor vehicle operators are required to carry
minimum amounts of auto insurance
. Victims who have been involved in a rear-end collision should pay attention to themselves for several days. Be aware of any changes in vision, memory, sleep patterns, and pain levels. Should you notice any unusual changes, document them, and seek medical attention to determine why these changes are occurring.
Consider Consulting a Car Accident Lawyer
Anyone who has suffered an injury in a rear-end collision should seek guidance from a car accident attorney. There are several reasons why this is a good idea, but primarily because a consultation with a car accident lawyer can help you understand what rights you have and how to protect them. Keep in mind, the other driver's insurance company will be in contact with you to obtain information regarding the accident that caused your injuries. One of the challenges in dealing with insurance adjusters is that they are working for insurance companies that are trying to pay as little as possible in claims. Medical bills, time lost from work, damage to your car, and other out-of-pocket losses and costs can add up quickly while you are recovering. While you are recovering physically from your injuries, the last thing you want to do is stress over mounting expenses. Therefore, an attorney who has experience handling rear-end collision claims may help. Once you agree to have a car accident attorney represent you, he or she can handle the telephone calls from the insurance company and make sure that you are treated fairly during the claims process. They can also hep you establish a
settlement that encompasses total cost
of your injuries. Car accident victims often suffer traumatic injuries that can have a long-term impact on their health. Your first concern should always be to recover as fully as possible. Whether you have been injured in a car accident, or your loved one has been seriously injured, you should contact a licensed attorney for help.
---
Annes & Abels
100 N LaSalle St #1710 Chicago, IL 60602 (312) 924-7575