Should I Get a Lawyer for a Motorcycle Accident?
Yes, you should always hire a lawyer for a motorcycle accident. A lawyer will help if you don't have much (or any) experience with insurance claims or lawsuits. Even with injury claims experience, you are likely not in the best position to deal with both your injuries and the insurance process.

A motorcycle accident attorney in Chicago will manage every step of your motorcycle accident case, reducing the risk that you might say something to delay or jeopardize your claim.

Schedule a Free Initial Consultation Today!
Why Motorcycle Accident Victims Hire Injury Attorneys
Motorcycle accident victims and their families hire attorneys due to:
The compensation victim deserves: The choice to hire an attorney begins with the realization that the motorcycle accident victim deserves compensation. By hiring a lawyer, the client gives the lawyer the responsibility of securing that compensation, whether through a settlement or judgment.
The physical demands of an insurance claim or lawsuit: Motorcycle accident victims are more likely to suffer serious injuries in traffic accidents. Serious injuries can prevent accident victims from taking on the demands of an insurance claim or lawsuit.
The psychological and emotional demands of a claim or lawsuit: The greatest demands of a lawsuit or claim tend to be psychological. The stress of building a case and negotiating with liable parties can make a victim's injuries worse. Also, some motorcycle accident cases may cause trauma for the victim, which is a key reason to hire an attorney to lead your case.
The knowledge necessary to successfully complete a claim or lawsuit: An attorney's background in the law and experience with claims and lawsuits provides a great benefit.
The financial resources a lawyer can provide: Motorcycle accident lawyers provide financial support that many clients cannot do without. The firm covers every case-related expense, including filing fees, expert fees, and the cost of completing and submitting paperwork.
The absence of financial risk in hiring a motorcycle accident lawyer: Because motorcycle accident lawyers generally offer their services at no upfront or out-of-pocket fee, the client incurs no direct financial risk.

If you deserve compensation because of someone else's negligence, hire a motorcycle accident lawyer.

What Does a Lawyer Do in a Motorcycle Accident Case?
An attorney fights for the financial recovery that their client deserves. Whether the accident injured you or you're responding to a loved one's injury or wrongful death, a motorcycle accident lawyer will help you by:

Fending off the Insurance Companies
One or more insurance companies may cover a motorcycle accident. However, insurance companies rarely want to pay injured motorcyclists fairly.
For this reason, an attorney must protect their client from any bad-faith tactics insurers use, which may include:
Denying the claim
Discounting the victim's losses
Refusing to pay for certain losses (such as a medical treatment that the insurance company deems elective rather than essential)
Extending a lowball settlement offer (which inexperienced or desperate accident victims may be inclined to accept)
Delaying the process of the claim, which may be a tactic to get the accident victim to accept the lowball offer

Insurance companies may benefit from accident victims' ignorance of a policy. It may claim that it doesn't cover certain losses, hoping you will not review the policy to prove otherwise. A capable lawyer will understand all relevant insurance policies and hold insurers accountable for their contracts.

Obtaining Evidence as Quickly as Possible
Securing evidence is one of the most pressing concerns when a lawyer accepts a motorcycle accident case.
As time passes, the parties or authorities may lose, erase, or destroy evidence, so a lawyer will act quickly to obtain:
Eyewitness testimony about the motorcycle accident
Any video footage of the accident (which may come from security cameras, traffic cameras, cell phones, or dash cameras)
Photographs of vehicle damage, which may help prove how the accident happened
The police report documenting the collision
Any other evidence that supports the case

In some cases, the liable parties have possession of important evidence. For example, a trucking company may have black-box data from a truck that struck a motorcyclist. In such instances, a lawyer can file letters of spoliation, requiring that the liable parties preserve any evidence.

Documenting Damages from Your Motorcycle Accident
Your lawyer will document your accident-related damages through:
Medical images of your injuries
Photographs of visible injuries
Medical bills for accident-related diagnoses and treatments
Medical records of injuries and recommended treatments
Opinions of mental health professionals regarding your pain and suffering from the motorcycle accident
Bills detailing the repair or replacement of a damaged motorcycle (and other damaged property)
Bills for temporary transportation
Proof of lost income

Motorcyclists are extremely vulnerable to serious injuries, some of which never fully heal. Your attorney may need to project your future care needs and other future damages and may work with economists and medical professionals to do so.

Calculating the Cost of Your Damages
Your lawyer will pinpoint a precise financial figure that covers your accident-related damages.
They may calculate this figure by:
Totaling the cost of economic damages with a clear, defined economic value (such as the cost of replacing your motorcycle)
Totaling and projecting the cost of economic damages that have yet to resolve themselves (like the cost of treatment and rehabilitation for injuries that have yet to heal)
Calculating the cost of non-economic damages, which don't have an obvious financial cost—pain and suffering is the prime example

Your lawyer may work with various professionals to ensure their settlement target is accurate. This process can be difficult, and having a lawyer calculate your damages may be a large weight off your shoulders.

Negotiating Settlement Offers
Your lawyer will negotiate a settlement on your behalf. They may engage in back-and-forth conversations with insurance representatives and civil defense lawyers, depending on who is liable for your damages.

Negotiations may require your lawyer to:
Present the evidence of liable parties' negligence
Present documentation of your damages
Explain how they calculated the cost of your damages (and the corresponding settlement value)
Address any counterarguments that liable parties present (such as the allegation that your injuries are exaggerated)

There is no substitute for experience when it comes to negotiating civil settlements. A lawyer who regularly represents motorcycle accident victims may be an immense asset to your case.

Taking Your Case to Trial, if Necessary
Jury verdicts are far less common than settlements, making a trial statistically unlikely in your case.
Liable parties who do not offer a fair settlement can make a trial necessary. If your lawyer feels they've pushed negotiations to the limit and have not received a fair offer, they may advise you to greenlight a trial.

Overseeing Every Other Aspect of Your Motorcycle Accident Case
An attorney will handle these day-to-day legal duties:
Drafting and filing paperwork, including insurance claims and lawsuits
Filing motions related to a lawsuit
Managing communications to protect the client from stress and rights violations
Advising the client throughout the claims and legal processes
Coordinating meetings and legal processes related to the case
Updating the client about developments in the case
Answering a client's questions and addressing their concerns

An attorney plays several roles when handling a motorcycle accident case. They will serve as your advisor, protector, and warrior, pursuing the compensation you deserve.

What Is the Objective of a Motorcycle Accident Case?
The objective of a motorcycle accident case is to obtain the amount of compensation that the client deserves. This amount generally covers the entirety of the victim's accident-related damages plus the attorney's fees.

Some of the primary damages a lawyer will consider in your motorcycle accident case include:
Medical expenses
The cost of repairing or replacing your motorcycle
Professional damages, including lost income, diminished earning power, lost benefits, and loss of professional fulfillment
Pain and suffering, which may include post-traumatic stress disorder, depression, injury-related pain, lost quality of life, sleep problems, scarring and disfigurement, and a host of other non-economic damages
Temporary transportation expenses
The cost of therapy, medications, and any other mental health treatment you pursue

If you have any other economic or non-economic damages, your lawyer will account for them. Lawyers have systems and checks to ensure they identify each of a victim's damages and assign them an accurate financial value.

Those Affected by Wrongful Deaths Also Hire Injury Lawyers
Motorcycle accident lawyers also represent those who lose loved ones in motorcycle accidents. Considering that motorcyclists have little physical protection from injury (aside from helmets), there is an outsized risk that a motorcyclist will die from their injuries.

When fatal motorcycle accidents tragically occur, surviving loved ones may seek compensation for:
Loss of a spouse's companionship
Loss of a parent's guidance
Loss of the decedent's income
Loss of the decedent's contributions to their household
Any pain and suffering the decedent experienced before their passing and that the family suffered from the loss
Surviving loved ones' pain and suffering
Counseling, medication, and other treatment for grief, depression, and other types of pain and suffering
Funeral expenses

Your attorney will seek fair compensation for every damage you experienced, including medical bills and property damages passed to you from the decedent.

What to Look for in Your Motorcycle Accident Lawyer
There is no single formula for finding the right motorcycle accident lawyer. You may look for a firm with tangible accomplishments and a reputation for strong client service.
Some criteria to consider during your search for a lawyer are:
The firm's practice areas: Worry about this if a law firm does not list motorcycle accidents among its primary practice areas. The more experience the firm has representing motorcycle accident victims, the better.
The firm's reviews: Client service is critical when choosing a law firm. Having a communicative, compassionate, and professional attorney may provide peace of mind throughout your case. Pay attention to how former clients speak about a law firm.
The firm's case results: A law firm's client service is important, but case results ultimately determine a lawyer's success. Take note if a law firm has recovered impressive settlements and judgments for other motorcycle accident victims.
The quality of your consultation: Motorcycle accident lawyers offer free consultations, which give prospective clients a chance to interact with the firm. Having a positive experience during your free consultation may increase the likelihood that you will hire that firm.

Choose a law firm for several reasons, not a single one. For example, a law firm may have impressive case results but many poor reviews from former clients complaining about lack of communication. Many law firms prioritize both results and client service, which is the standard you should expect.

What Does It Cost to Hire a Motorcycle Accident Lawyer?
Injury law firms charge nothing upfront, and instead:
The law firm covers the entire cost of completing the case
The client agrees to pay the firm a percentage of any settlement or judgment the lawyer secures for the client
The client pays nothing if the law firm does not get compensation

This is called a contingency fee and is standard for motorcycle accident cases. The client never pays out of their own pocket, and the law firm has a compelling motivation to secure as much compensation as possible.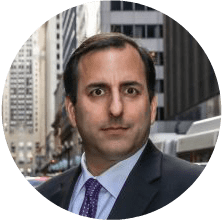 Find a Motorcycle Accident Lawyer Today for Your Free Consultation
Do not wait to start your search, as the clock is already ticking down on your filing deadline. The sooner you hire a lawyer, the sooner they can file and resolve your case.