Tow Trucks Can Cause Serious Accidents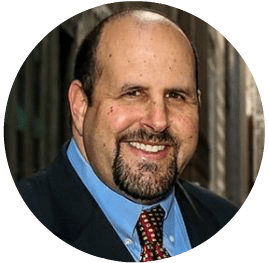 Many people only think of tow trucks when their car has broken down. However, tow trucks can also
cause
accidents. And because of their size and weight, the accidents caused by tow trucks can be extremely harmful, resulting in serious bodily injury.
More than 4,000 people die each year
in large truck accidents, including accidents with tow trucks. Tow trucks, like all trucks, have the potential to seriously injure you or a loved one if you find yourself in an accident with one.
Types of Tow Trucks
There are many types of tow trucks that you frequently see on Illinois roads. The most common types include:
Flatbed - These tow trucks have a flatbed that allows a car or other vehicle to be pulled up onto the flatbed by a hydraulic lift. These tow trucks don't require any part of your vehicle to be in contact with the roadway.
Integrated - These are larger tow trucks used for towing buses or tractor trailers. Because they tow larger vehicles, integrated trucks are also larger than other tow trucks.
Hook and chain - These tow trucks aren't frequently seen today because they can actually cause additional damage to a vehicle. Hook and chain tow trucks are mostly used for vehicles that are going straight to a junkyard.
Wheel lift - These trucks are what you probably think of when you think of a tow truck. Wheel lift trucks hook onto two wheels and pull the car behind.
There are other types of tow trucks, but these are what you see most often. Because these vehicles are lifting and towing other vehicles, they must be incredibly sturdy and heavy. If you are involved in an accident with a tow truck, you and your passengers may suffer serious injuries. The accidents and injuries that
victims suffer
are similar to other heavy truck accidents and can involve life-altering scenarios.
Tow Truck Accident Causes
Human error causes most accidents. In fact,
94 percent of all accidents
on the road are a result of human error or humans taking risks behind the wheel. When you are injured because someone else acted negligently behind the wheel, it's incredibly frustrating. Not only are you dealing with an unnecessary injury, one that could have easily been avoided, but now you have to mend yourself and deal with rehabilitation to make a full recovery. Tow trucks are just like any other vehicle on the road and are not immune to negligent drivers. Common causes of tow truck accidents include:
Not securing the load
Driving under the influence of drugs or alcohol
Running red lights
Speeding
Reckless driving
Failure to yield
Driving too quickly for the road conditions
Improper maintenance
All tow truck drivers must be properly trained, just like any other commercial vehicle. In fact, each tow truck driver must
maintain a commercial driver's license
and pass regular physical exams. This shows that the driver is focused on his or her work and willing to make efforts to ensure everyone's safety. Tow trucks are unique commercial vehicles because they tow other vehicles. This requires additional training about not only how to safely secure the other vehicle, but also how to drive while towing a car. These areas are often the cause of accidents and are the result of improper training or maintenance.
Injuries Caused by Tow Truck Accidents
When you're injured in a car accident, your first thought is likely to figure out how you will get better.
Being the victim
of a tow truck accident is no different. Your injuries might be even more severe, so your recovery time might be much longer. The severity of injury you received could depend on many factors, including:
The size and weight of the tow truck
If the tow truck was carrying a load
Common injuries include:
Lacerations
Burns
Broken bones
Amputation
Internal bleeding
Paralysis
As a victim of a tow truck accident, you're probably most concerned about your injuries, and that's understandable. Regardless of the severity of your injuries, you're likely facing some time out of work and several visits to the doctor. All of this is frustrating and worrisome. That's why a you need a trusted truck accident lawyer who can fight to protect your rights.
Damages to Seek
From the day you're injured, your sole focus should be on your recovery. When you're facing time out of work, you may wonder where the money will come from to pay your medical bills, some of which may be extremely high, depending on the type of injury you suffered. That's where we come in. When you work with us, we'll fight hard to get you compensation for the following:
Pain and suffering
Lost wages
Loss of companionship
Emotional distress
Medical bills
Rehabilitation costs
Many people
vastly underestimate
their medical costs. As a result, we've often seen victims of tow truck accidents settle with the insurance company for an amount that doesn't cover all of their medical bills. It's like adding insult to injury. When this happens, it forces the victim of the tow truck accident to pay out of pocket for injuries that they didn't commit. The best way to avoid that scenario is to speak with a seasoned truck accident lawyer.
Picking the Right Truck Accident Lawyer
When choosing an attorney to represent you in your tow truck accident claim, you need someone with whom you feel comfortable speaking and someone you can trust to help you recover what you need to heal physically and emotionally. You have enough to deal with right after your accident, and you don't need to deal with the legal complexities of a personal injury claim, too.
---
Abels & Annes, P.C. 100 N LaSalle St #1710 Chicago, IL 60602 (312) 924-7575