​What Is the Truck Accident Claim Process?
Accidents with large commercial trucks can have devastating results. Every year across the country, people suffer injuries or lose their lives in truck accidents. Some individuals or families may find themselves a part of a truck accident insurance claim or lawsuit.
If you have suffered an injury in a truck accident, it is normal to have questions about the claims process. After an accident, injured people are eager to get their lives back on track. Continue reading to learn more about the claims process, and discuss your specific situation with a truck accident attorney right away.
Schedule a Free Initial Consultation
Meet With a Qualified Truck Accident Attorney First
Your best option to recover compensation for your damages after a truck accident is to hire a truck accident attorney. Having a truck accident lawyer working on your side helps equip you to protect your legal rights after a crash. You should never begin the claim process without legal representation.
What Should I Expect During an Initial Consultation?
You may interview many accident attorneys before hiring one. The initial consultation is your opportunity to learn if the attorney you interviewed is a good fit for you. You can discuss the claims process, your chances of success, and their payment structure, and craft a strategy for recovery.
The initial consultation is the first phase of the recovery process. The legal work begins after hiring an attorney you think you will work well with and signing a contract for legal services.
Negotiate With the Insurance Company
Most accident claims begin with settlement negotiations with the insurance company. Your attorney will correspond with insurance adjusters about your claim to try and settle it out of court. If a settlement is impossible, your case will continue and reach its resolution in court. Remember that both parties can still agree to a settlement at any time, including if your case is currently in court.
There may be many potential defendants in truck accident cases. Because truck drivers are usually working for a company, if the driver is negligent, the company may also be liable for paying for your injuries.
The more defendants in the case, the more insurance companies may be involved. Each company will try to avoid liability for as long as it can.
These large insurance companies will use some common tactics that unrepresented accident victims may find themselves falling victim to, including:
Blame-shifting from their insured to the victim.
Offering small settlements before the victim can fully recover or know the extent of their injuries.
Shifting blame to other drivers if multiple cars are involved.
Claiming that the accident did not cause your injuries.
Failing to pay for necessary medical care or claiming that medical care is extraneous.
An accident attorney can help you avoid the above tactics and remove barriers to recovering compensation.
Send a Demand Letter to the Opposing Side
As a part of the negotiation process, your attorney may send a demand letter to the insurance company. Your lawyer uses a demand letter as an attempt to resolve your case.
In the demand letter, your attorney will explain your side of the case and how much you deserve. Many demand letters will include a summary of your medical bills and records, a statement from an expert witness, a statement about your lost income, and a discussion about how the accident has affected your life.
The demand letter gives the other side an opportunity to use the information provided by your attorney to decide if they want to offer you a settlement amount. Some cases can avoid going to court by issuing a demand letter.
Discovery
Discovery is the investigatory phase of a truck accident lawsuit. Each side must participate in discovery and comply with the rules of civil procedure. The facts of the case come to light during the discovery phase.
Interrogatories, requests for the production of documents, and depositions are each a part of the discovery phase of a lawsuit. Each part is subject to strict rules.
Depositions are witness interviews usually reserved for witnesses that cannot appear in person at trial. Some jurisdictions allow expert witnesses to appear at depositions instead of testifying live. A deposition has the same weight as trial testimony, and it is subject to the same evidentiary rules.
Trial Prep and Trial
If neither party reaches a settlement, then your case will continue to trial. Civil trials are stressful and involve a lot of hard work. A truck accident lawyer can be your best asset as you attempt to get the compensation you deserve.
Preparing for a trial usually begins at the moment of impact. That is why it is important to seek medical care and take pictures of your injuries and property damages immediately after an accident. As the case progresses, your attorney will work with you to prepare you to present your case to a judge or jury.
To prepare for trial, your attorney will:
Hire and prepare expert witnesses to testify at depositions about your losses and injuries and how they will affect your life.
Interview potential witnesses and prepare them to testify at trial. Your attorney will also prepare your witnesses for cross-examination.
Prepare trial exhibits.
Decide a case strategy.
Help you prepare should you choose to testify.
Your truck accident attorney will present your case to a judge or jury.
Collect The Judgment
If you agree to a settlement from the insurance company or receive a verdict at trial, the case may still not be over. Collecting the judgment is the final step in getting your financial recovery. Once you have the funds, your attorney will help allocate them to cover your legal fees, medical expenses, and other debts before you receive the remainder of the compensation.
Potential Damages Available in Truck Accidents Cases
Damages typically include economic, non-economic, and punitive damages. An accident attorney can help you identify and recover your losses after a truck accident.
Economic damages a truck accident victim may suffer can include:
Current and future medical bills, rehabilitative costs, the cost of medical equipment, etc.
Current and future lost income and loss of earning capacity.
Examples of the non-economic losses that a truck accident victim may suffer include:
Mental and emotional trauma.
Pain and suffering.
Loss of companionship and loss of consortium.
Punitive damages may be available in some truck accident cases. The law does not intend for punitive damages to compensate the victim for their losses but to teach the defendant a lesson. The goal of punitive damages is to make sure that the defendant does not act in a similarly outrageous manner in the future.
Types of Truck Accidents
There are many types of truck accidents, and the type of accident may affect the truck claim process. Some of the various types of truck accidents include:
Crashes Due to Negligent Hiring, Retention, or Failure to Supervise
Trucking companies must ensure that their employees are qualified and remain qualified during their employment. If an employer hires a driver with an impaired driving charge on their record, for example, they may be liable for negligent hiring and negligent retention if they keep them. Trucking companies must supervise their employees. This may mean making sure they are not working too many hours.
Accidents From Maintenance Issues
Trucking companies must maintain their vehicles. If there is a maintenance issue, the company must find it and correct it before returning the truck to the road. Failure to address a maintenance issue may open the trucking company to legal liability.
Rollover Accidents
Because of the sheer size of commercial trucks, they are prone to rollover accidents. A rollover accident happens when a large vehicle collides with another vehicle, median, or barrier and flips on its roof. These accidents can be dangerous. Vehicles that roll over can cause pile-ups and other accidents with more vehicles.
Accidents Involving Impaired Drivers
Driving under the influence of drugs or alcohol is dangerous enough in a passenger vehicle. If a commercial truck driver operates their vehicle while impaired, they can kill or seriously injure potentially many more people. No one should get on the road while impaired, but if a driver decides to get behind the wheel after drinking, they are legally responsible for the consequences.
Wrongful Death Accidents
Wrongful death is a legal claim against a defendant for causing the premature death of a family member because of negligence. The laws about who can sue for wrongful death vary depending on your state. If a negligent truck driver caused the death of a loved one, contact a wrongful death attorney in your area.
How Common Are Truck Accidents?
Crashes involving commercial trucks are not as common as passenger vehicle accidents across the United States, but unfortunately, occurrences of crashes with large trucks still happen.
According to the Federal Motor Carrier Safety Administration (FMCSA), nearly half a million crashes with large trucks happen annually. The country has seen an upward trend in accidents over the past decade.
A recent year saw 4,842 fatal commercial truck crashes across the country. Large trucks drove 10 percent of the total miles traveled for the year studied, 4 percent of all registered vehicles, but 9 percent of all vehicles in fatal crashes.
Additional reports indicate that 3 percent of drivers that were in fatal crashes in a recent year were intoxicated. Almost 22 percent of commercial truck drivers had an accident on their driving record.
Common Injuries After Truck Accident Cases
Large trucks have the potential to cause devastating injuries.
Examples of some of the most common injuries that truck accident victims suffer from can include:
Traumatic brain injuries, concussions, skull fractures, and other head injuries.
Organ damage.
Internal bleeding.
Broken bones.
Cuts, scrapes, bruises, and lacerations.
Paralysis.
Amputation.
Death.
Seek Medical Treatment Immediately
Getting medical attention is extremely important after a car crash. Not only will it help your physical condition, but it can help your legal claim. Each truck accident plaintiff must prove that the accident caused their injuries. Getting medical care immediately after the accident can help prove that the accident caused the crash.
An accident victim should be sure to follow their doctor's advice and keep their medical records and bills organized as their case continues.
How Can a Truck Accident Lawyer Help Me?
There is no need to go against an insurance company or a defense team on your own. A truck accident attorney helps to protect your access to recovery and your legal right to financial compensation after an accident.
An accident attorney can:
Negotiate with the insurance company. Many unrepresented accident victims have a difficult time getting compensation after an accident. Having an attorney helps you avoid leaving money on the table during a negotiation.
Find and sue each potentially responsible party. Finding each potentially responsible party in a truck accident can be nearly impossible on your own.
Help you comply with procedural rules. Every accident case must comply with the state rules of civil procedure. Hiring an attorney can make sure that you are within the rules and that a court does not dismiss your case on technical grounds.
Represent you at trial. An accident attorney can stand up in court and represent your interests in front of a judge or jury.
What if I Cannot Afford an Attorney?
If you feel hesitant about pursuing an accident claim because of the cost of hiring a lawyer, discuss whether a contingency fee agreement is available.
A contingency fee arrangement is a payment structure that allows clients to pay for legal services after the case concludes and only if there is a settlement. Most attorneys take a percentage of the final settlement amount.
The terms of your agreement should be in writing and signed by the client and the lawyer. Ask your lawyer if this fee structure is available.
Contact a Truck Accident Attorney Today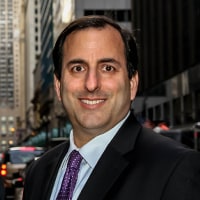 If you or a loved one suffered an injury in a truck accident, call an experienced attorney immediately. You have legal rights, and you need to protect them. Contact a personal injury law firm in Chicago in your area to begin your truck accident claim.