There are two phases of a truck accident claim process – insurance claims and potential litigation. Each phase can present an uphill battle as you try to get the money you deserve to care for the injuries you sustained in an accident with a commercial truck driver. Attempting to go after your compensation without representation can keep you from maximizing your settlement or judgment amount.
To learn more about how two opposing parties resolve a truck accident claim, continue reading. To discuss your legal options, reach out to a truck accident lawyer right away.
Meet With a Truck Accident Lawyer
There are many benefits to hiring a truck accident lawyer if you get into an accident and suffer injuries. The overall benefit of having an experienced lawyer on your side is that they have the training to protect your legal rights after an accident. The first step to having the protection of an accident attorney is to meet with and hire one.
Research the Attorneys You Want to Hire
First, schedule an initial consultation with an accident lawyer. To narrow down which lawyers to meet with, use all possible available resources. Nowadays, most businesses have websites that detail their services.
Law firms usually have attorney bios and success records. You can also use internet reviews from the attorney's former clients to learn about their experiences with the attorney you want to hire. All this information helps you be a more informed consumer. If you find attorneys you like and want to meet, contact their office, and schedule an appointment.
What Should I Do During an Initial Consultation?
To maximize your time during initial meetings with accident lawyers, ensure that you have your questions prepared. Your initial consultation is your time to ask questions about the claim process. The attorney you meet with will discuss your chances of success, their payment structure, and the next steps you must complete to pursue your claim. If you decide to hire an attorney, you will sign a contract, and the legal work begins.
Remember the Statute of Limitations
Do not delay meeting with and hiring a truck accident attorney. Each state has a statute of limitations for filing a lawsuit. A statute of limitations is a deadline set by law to either negotiate a settlement for an injury or file a lawsuit. Noncompliance with the statute of limitations and other procedural rules can cause a court to dismiss your claim. Your accident attorney will ensure that you comply with the statute of limitations and protect your legal rights.
Negotiations With the Insurance Company
A truck accident lawyer can help you negotiate a settlement with the insurance company. During the beginning of a truck accident claim, you will start with attempting to negotiate a settlement with an insurance adjuster. Insurance companies are for-profit businesses, and because they are focused on their profit, insurance companies work hard to protect their bottom line. To protect the insurance company's money, the adjuster may use some common tactics to disprove an accident victim's allegations.
Tactics From the Insurance Company
Insurance companies use tactics to disprove an accident victim's allegations, including finding anything that will discredit the injury victim. An insurance company may deny that your injuries were caused by their insured. The insurance company may also try to cast doubt on the severity of the injuries.
In addition to trying to disprove the claim, an insurance company will try to exhaust an unrepresented accident victim. The insurance company may start with lowball settlement offers that do not cover medical bills, future medical expenses, property damage, or lost wages. Unrepresented accident victims may not know how to negotiate a better settlement on their own. A truck accident attorney will help an accident victim get the money that they deserve after being hurt in an accident.
Discovery Phase
Discovery is the investigatory phase of a lawsuit. During discovery, both parties send each other a set of questions called interrogatories. Interrogatories elicit facts about the case and the party to help prove a party's case. Interrogatories may include personal and invasive questions that you may be comfortable answering. However, there are procedural rules that require each party to answer questions. However, there are limits on the information you can seek in interrogatories. Having a truck accident lawyer with experience drafting and answering interrogatories will help ensure that you only answer what you have to without divulging any unnecessary information and will help you ask the proper questions to the defendant.
Depositions are another part of discovery. Depositions are witness interviews that happen outside of a courtroom but are formal, and the witnesses give testimony under oath. Many states require witnesses to be deposed even if the witness testifies live in court. However, witnesses may testify by deposition if they are unavailable for trial.
Negotiations and Demand Letter
Negotiations continue throughout the lawsuit. Your truck accident lawyer will work with the insurance company's defense lawyers to negotiate a satisfactory settlement for their client. Negotiations may be successful, and both parties can avoid a trial. Your attorney will send a demand letter to the insurance company's lawyers.
A demand letter asks that the opposing party settle the case for the amount stated in the letter. A demand letter will discuss your injuries, medical expert opinions, your economic and non-economic damages suffered, and your proposal for a fair settlement.
Trial Prep and Trial
The case will proceed to trial if the parties cannot reach a fair settlement. Trials are a lot of hard work, and if you do not have trial experience, you may be vulnerable to losing your case. During your initial consultation, ask the attorney if they have trial experience. Ask how many cases they have tried in their career and if those trials were with truck drivers and trucking companies. Ask if the attorney has taken any cases to trial in the last year.
Trial prep can take a while, depending on the case's complexity. Attorneys can help you prepare the witnesses to help you build your case at trial. Your attorney can help you prepare to lay witnesses and expert witnesses. If you do not have a trial attorney to help you prepare for trial, you may not know how to prepare your witnesses to answer questions during direct and cross-examination.
Trials can be long and grueling. You may still have a long road to recovery to travel while the case goes to trial. You do not have to focus on the law and your health simultaneously. Get an accident attorney to help you take care of the legal side.
Collect a Judgment
The final step to resolve a civil lawsuit is either settlement or trial. If you go to trial and win, that is not the final hurdle to getting the money you need to pay for your damages. Sometimes even after a court renders a judgment, the defendant fails to pay the judgment. The law provides avenues to collect your judgment if the defendant refuses to pay.
One legal avenue you can take if you do not receive the money from your judgment is garnishment. Garnishment is a legal action where a plaintiff can take a portion of the defendant's wages until they satisfy the judgment. Garnishment is a separate case apart from the truck accident lawsuit. If you have questions about how to file a garnishment with your local court, contact an attorney in your area.
What If I Can't Afford an Attorney?
The thought of legal fees is overwhelming. Many accident victims choose not to pursue legal action because they cannot pay a lawyer to represent them. Fortunately, in most civil actions, accident attorneys work on a contingency basis. A contingency agreement allows the client to defer payment for legal services until after the case resolves.
What Is a Contingency Fee Agreement, and What Are Their Terms?
The American Bar Association Model Rules of Professional Responsibility require placing the contingency agreement in writing. The attorney and client must both sign the payment agreement.
Terms of the agreement include the percentage of the settlement money the attorney will charge for their work. Typically, an attorney collects around one-third of the total settlement amount as their fee, and your agreement should clearly state the fees your lawyer can take.
The attorney and client should also agree on how they will pay litigation costs. Litigation costs are expenses that arise during a pending lawsuit. Litigation costs can include filing fees, costs of expert witness testimony, and postage costs, along with other expenses. The truck accident law firm often pays the litigation costs up front and gets reimbursed when both parties settle the case, or you may choose to pay the litigation costs as they come along (this is rarer).
If you have any questions about the payment structure, ask your attorney to clarify the terms before signing a contract for a contingency fee arrangement.
How Can a Truck Accident Lawyer Help Me?
Truck accident attorneys help protect the legal rights of injury victims. Accident attorneys work hard to protect their clients from opposing parties that may do anything to keep their money in their pocket.
An accident attorney can help in the following ways:
An accident attorney can negotiate a settlement with the insurance company. If you can settle with the insurance company, the claim process will be much shorter because you will not have to prepare for trial. If you do not have an attorney as you try to negotiate a settlement with the insurance company, their adjusters may try to string you along.
An attorney can sue all responsible parties. In many cases, multiple people are potentially liable for your harm. You must identify all parties responsible for satisfying your judgment. If one defendant cannot pay, another defendant can satisfy the judgment. Despite being unable to collect the entire judgment from each defendant, all defendants are liable for the entire settlement. Each defendant must contribute to the settlement amount. They may divide the total judgment equally, or in some cases, when a defendant cannot pay their share of the judgment, the defendant must repay the other defendants for their contribution to the judgment. Joint and several liability is a legal doctrine. Joint and several liability is a common law doctrine in civil cases that ensures an injury victim gets the money a court awards to them.
Attorneys know state and local procedural rules for civil cases. Some procedural rules will cause a court to dismiss your case if you do not comply with them. There are various rules to be followed, and your attorney will have experience with complying with each procedural rule.
A truck accident attorney can help you avoid dealing with debt collectors and hospital billing departments. Debt collectors and hospitals are unsympathetic to your injuries and will not give you a chance to heal before they start collecting money from you. If you have an attorney working for you, all the communication from the hospitals and other debt collectors will go to the attorney's office. That way, you can focus on your recovery.
Contact a Truck Accident Lawyer to Learn About Your Rights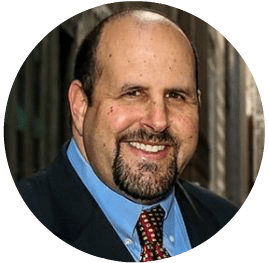 An experienced truck accident attorney is the best teammate – and leader – you can have while pursuing a truck accident claim. Experienced injury attorneys know how to handle complex cases and get the best compensation for their clients. Accident attorneys should be zealous advocates for their clients and work hard to maximize settlements for accident victims.
To get the most out of your case, contact an experienced truck accident attorney today.