What to Do on Your First Offer From an Insurance Company After a Truck Accident
You should rarely accept the first offer from an insurance company after a truck accident. Insurers generally pay truck accident victims as little as possible. Less money for you means more money for the insurer.

Always run any settlement offer by a truck accident attorney. The lawyer may advise you to accept. However, they may encourage you to keep fighting - and if so, let them continue fighting for you.
Schedule a Free Initial Consultation
How Can an Attorney Respond to an Insurance Company's First Offer Following a Truck Accident?
When your lawyer receives the first settlement offer from an insurance company after your truck accident, your attorney may:

Compare the Offer Against Their Calculation of Accident-Related Damages
When they receive an insurer's settlement offer, your lawyer may or may not have already calculated the value of your accident-related damages. If your lawyer has some idea (or a complete understanding) of what your damages cost, they can compare their calculation against the insurance company's settlement offer.

Advise You About Whether to Accept or Reject the Offer
After reviewing their calculation and the insurance company's offer, your lawyer will tell you whether they believe the offer is fair or not. A personal injury lawyer will rarely accept an insurance company's first offer without pressing for additional compensation.

If You Reject the Offer, Draft and File a Demand Letter (a Counteroffer)
In response to the initial offer, your lawyer may submit a demand letter detailing:
The lawyer's understanding of how the truck accident happened (including who or what caused the accident)
The injuries you've suffered because of the truck accident
The medical treatment you require and the timeline for your recovery
Any economic and non-economic damages you've suffered because of the truck accident
A specific dollar amount that will be acceptable as a settlement offer

An experienced truck accident lawyer will know how to draft a comprehensive demand letter for you.

Will an Insurance Company Revoke a Settlement Offer if I Don't Immediately Accept?
An insurance company can rescind a settlement offer if:

You reject the offer
The insurer sets a deadline for accepting the offer, and you do not provide an answer before the deadline expires

Do not fret if an insurer rescinds an offer. In fact, the first offer from insurance companies is often unfair, so it may be for the best that you did not accept it.

Your attorney will continue negotiating with insurers. Rather than settling for the first offer, your lawyer will fight for the fair offer.

Why Should I Reject an Insurer's First Settlement Offer?
Insurance companies agree to cover policyholders' accident-related losses and certain losses their policyholders cause third parties to suffer. However, insurers hope they'll never have to pay on any policy they issue, not just because they care about your safety.

Auto insurers' financial model is simple: Take in more money in premium payments than they pay to cover losses. Insurance adjusters and other insurance employees have this model in mind whenever they receive a claim.

Knowing that insurers have their own financial interests to consider, you should be skeptical that your first truck accident settlement offer if:

The Offer Arrives Shortly After Your Accident
Trucks cause a disproportionate number of fatal accidents, meaning they have a heightened capacity to cause serious injury. When serious injuries happen, it takes time to diagnose them, determine a recovery timeline, and assign a monetary value to all injury-related damages.

Therefore, if you receive a settlement offer shortly after your accident, you may assume that:
Insurers have not taken the necessary steps to determine the cost of your injuries
Insurers anticipate that your injury-related damages will be costly and want you to accept a quick, lowball offer
The offer will not adequately cover your medical care and other accident-related damages

A quick settlement offer is rarely a fair offer.

You Have Yet Hired an Attorney Calculate Your Damages
You need to understand the exact cost of your truck accident-related damages. Without this point of comparison, you can't know if an insurance company's offer is fair.

Therefore, never accept an insurer's settlement offer until you've had a lawyer calculate your damages.

The Insurance Company Pressures You to Accept the Offer
An insurance company has much to gain if you accept a lowball offer. The representative handling your claim may exhibit various forms of pressure to have you accept the offer.

Consider it a red flag if you feel that insurance representatives are leaning on you to accept their first offer. This may reinforce your skepticism that the offer does not adequately cover your losses.

The Insurance Company Indicates That the First Offer Is the Only Offer You'll Receive
Insurance representatives may clearly or subtly indicate that you will not receive another settlement offer. This is rarely the case.

Your attorney will continue negotiating with insurers if you reject the initial offer. However, some truck accident victims, unfortunately, believe what insurance representatives tell them. This can lead those victims to accept an unfair settlement.

You Release an Insurer From Liability When You Accept a Settlement Offer
There is good reason for patience when considering an insurance settlement offer. Once you accept an offer, you cannot generally pursue any more compensation from insurers or parties liable for your truck accident.
As a synopsis, before you ever accept a truck accident, you should:
Refrain from accepting an insurance company's first offer
Hire an attorney to value your damages as precisely as possible
Work with your attorney to determine if the offer is fair
Allow your lawyer to negotiate a fair settlement if the insurer's initial offer is unfair

Make certain an insurance settlement will cover current and future damages before you accept it.

Filing a Lawsuit Remains an Option for Most Truck Accident Victims
Lawyers use lawsuits to get the compensation their clients deserve.
Truck accident cases can end in lawsuits for several reasons, including:
The serious injuries and large financial expenses that truck accidents cause insurance alone may not provide enough financial coverage
The potential for truck accidents to be fatal again, insurance may not adequately cover the toll of such a serious outcome

Truck manufacturers, trucking companies, and truckers know the risk of negligence. When these (or other) parties contribute to your accident, you need a truck accident lawyer to hold them accountable.
You may need to file a lawsuit to hold such parties responsible.

Negligence Can Provide Grounds for a Lawsuit
There are many steps the trucking industry can (and must) take to reduce accident risk. Too often, trucking companies, vehicle manufacturers, and truck drivers fail to take precautionary measures. These parties can be individually liable for accidents, possibly including yours.

An attorney may sue a trucking company for the negligent actions of its employees. Dangerous truck driver actions, including speeding and impaired driving, cause more serious injuries.

If a truck driver, trucking company, or other parties engaged in negligence that caused your accident, an attorney will strive to hold those parties financially accountable for your damages.

Trucking Company Insurers Can Pay for Your Damages
When considering a lawsuit, an attorney must determine whether the liable party is worth suing. Trucking companies may have substantial financial resources and can often pay for the damages they've caused you. They also have insurance coverage, and the insurance company will cover any legal judgments from crashes up to the policy limits.

An attorney may find that other parties are liable for your damages. For example, road conditions can contribute to trucking accidents. A municipality can be responsible for victims' accident-related damages in such cases.

Anyone contributing to a truck accident should pay fairly for the resulting damages.

You May Deserve a Substantial Settlement Offer After Your Truck Accident
Truck accidents are associated with serious injuries. This is another reason to hesitate before accepting any settlement offers.
Serious injuries may:
Be disabling
Require lifelong care
Prevent you from working indefinitely
Cause ongoing forms of pain and suffering (such as chronic pain)
Require a substantial financial recovery

If someone involved in a minor car accident accepts the insurer's first settlement offer, they may lose a modest amount of compensation. If you suffer serious injuries in a truck accident and accept the insurance company's first offer, you stand to lose far more by failing to fight for a fair settlement.

How Does a Lawyer Evaluate Damages from a Truck Accident?
Your lawyer may identify and value your accident-related damages by:
Consulting medical professionals: Your attorney will work with your doctors to understand the nature of your injuries. Doctors may also provide a timeline for recovery, a list of medical services you'll need, and a prognosis for how long symptoms may persist.
Totaling economic damages: Lawyers add up truck accident victims' economic damages, including medical bills, vehicle repairs, temporary transportation costs, and lost income.
Hiring financial experts: Economists or other financial professionals can help an attorney project future damages and ensure an accurate calculation of damages.
Consulting mental health professionals: These experts will help your lawyer understand and value your various forms of pain and suffering.
Remaining patient: Some damages may not be immediately apparent after a truck accident. For example, the extent of chronic pain may not be clear until months (or even longer) after your accident. Your lawyer must remain patient as they monitor your accident-related symptoms and damages.

These steps show why you should hire a lawyer to value the cost of your truck accident. Insurance companies may not be as thorough when calculating your losses.

Recoverable Damages in a Truck Accident Case
Truck accident victims may suffer an array of both economic and non-economic damages, including:

Medical Bills
Attorneys often see truck accident victims face substantial medical bills. Surgery, hospitalization, and long-term medical services are a possibility when truck accidents happen.

Pain and Suffering
Pain and suffering is a common class of non-economic damages that includes:
Physical pain
Emotional anguish
Psychological distress
Sleep problems
Lost quality of life
Post-traumatic stress disorder (PTSD)
Various other non-economic damages

Attorneys can calculate the cost of these damages, even though they lack a clear financial cost. The multiplier and per diem methods are two ways of calculating pain and suffering.

Professional Damages
Truck accident victims' professional damages may include:
Lost income
Lost opportunities for performance bonuses, promotions, and fostering goodwill with an employer
Loss of professional fulfillment
Diminished earning power
Lost benefits

These can be costly damages, especially if accident-related injuries are long-lasting.

Property Damage
Your lawyer will seek compensation covering vehicle repairs, replacement of damaged property, temporary transportation, and any other property expenses from your truck accident.

A Wrongful Death
A victim's death is the most tragic outcome a truck accident can produce.
Survivors may deserve compensation for:
The decedent's pain and suffering
Their pain and suffering
Funeral expenses
Lost financial support
Loss of household services
Loss of companionship
Loss of parental guidance

Many personal injury law firms will handle your wrongful death case compassionately and capably.

Specific Steps a Lawyer Takes When Pursuing Compensation for Truck Accident Victims
Your truck accident lawyer will lead every step of your claim or lawsuit, which generally requires them to:
Identify all parties who are liable for your accident-related damages
Document your damages
Obtain any evidence that supports your claim or lawsuit
Calculate the exact cost of your damages
Deal with insurers (and prevent them from contacting you without consent)
Advise you about any settlement offers from insurers
Complete all lawsuit-related responsibilities
Take your case to trial if necessary

An attorney will lead your fight for compensation while you recover.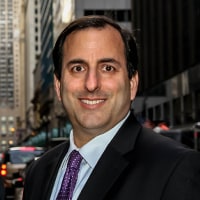 Find and Hire Your Truck Accident Attorney as Soon as Possible
Lawyers in your area likely face deadlines for filing your case. Don't wait to find an experienced truck accident attorney to represent you. The most important thing to remember is you should never accept any settlement offers from insurance companies with legal guidance. Doing so can jeopardize your financial future.

Protect yourself by hiring a personal injury law firm in Chicago that can advise you whether a settlement offer is adequate or not.