After suffering from the horrors of an accident with a commercial truck driver, you may want everything to return to normal as soon as possible. However, speed may be the enemy of full recovery. Commercial truck accident victims' injuries may be acute or may not appear for months or years after the initial impact. You need time to learn more about the extent of your injuries.
Never accept an insurance company's first offer without talking to a truck accident lawyer. If you suffered an injury in an accident with a commercial truck driver and want to learn more about what to do after receiving the first offer from the insurance company, continue reading. ​
Dos After Receiving a Settlement Offer From an Insurance Company
To increase your chances of maximum compensation after an accident:
Hire an attorney immediately. Accident attorneys work hard to protect the rights of accident victims. If you have not hired one yet, you want the protection of an experienced accident attorney right away after an initial offer. This will increase your odds of a fair settlement offer. Without an attorney, you face the risks all unrepresented accident victims face: ending up with less than you deserve.
Collect more evidence (which your lawyer can handle). Some offers are lower because you did not provide enough supporting evidence of your damages to the insurer. Receive medical treatment and compile a complete set of medical records and bills related to the accident. Your medical records and statements are essential to prove your injuries to the insurance company, and more proof can mean higher offers. Your attorney can review your claim file and determine what additional evidence you need.​
Don'ts After Receiving an Offer From an Insurance Company
Do not settle for the first offer. The first offer from the insurance company is not their best offer. Insurance companies rely on the impulsivity of inexperienced and injured accident victims who just want the whole situation finished. Therefore, the first offer is usually a lowball offer.
Do not sign anything. The insurance company may present you with paperwork or agreements but do not sign them. These documents may contain language stating that you agree to the settlement terms. Always have an attorney review any paperwork that an insurance company sends you.
Do not give a recorded statement. Insurance companies often ask accident victims to provide their side of the story in a recorded statement. However, the request for a recorded statement can seem innocent, but your words will be available against you as settlement negotiations continue or in a lawsuit if one gets filed.
Do not settle out of desperation. A reality of the aftermath of an accident is that you are in pain, you have multiple doctor's appointments, you may need physical therapy, you lose time at work, and you struggle with your bills all because of another person's negligence. Considering all the other problems that arise after an accident, it is tempting to finalize the whole thing, and getting it over with means settling with the insurance company. Insurance companies know this and may send a lowball offer expecting an accident victim to accept the offer out of desperation.
Do Not Accept the Offer Without Speaking to an Attorney
To ensure you receive the maximum amount of money available to help fully compensate you, talk to an attorney before settling with the insurance company. Accident attorneys work hard to protect the legal rights of their clients. Having a qualified accident attorney can help you avoid common pitfalls created by the insurance company and more accurately determine the value of your claim.
They can also ensure that you receive the medical care you need, negotiate with the insurance company for a larger settlement amount, and tell you what to say, do, and sign when interacting with the insurance company. To learn more, continue reading.
Risks of Talking to the Insurance Company Without an Attorney
Insurance companies often send a settlement offer quickly to resolve an accident claim. Attempting to settle quickly before an accident victim has a chance to fully realize all their injuries is a tactic of insurance companies to keep their costs low. The initial offer from an insurance company is typically not satisfactory to compensate for your injuries.
An attorney can help you know what can help you understand what a reasonable offer is and can keep pushy insurance adjusters at bay while you continue getting medical attention.
Insurance companies want to lock your story down. To do that, they will ask you for a recorded statement. Insurance companies asking for a recorded statement is typical. Insurance companies use these statements to attempt to limit the amount of recovery that an accident victim receives.
In addition to recorded statements, insurance companies may try to get you to admit fault to avoid payment of your claim. An attorney will protect you by telling you what to say and how to interact with an insurance company during negotiations. If you receive an offer before hiring an attorney, you will not have the benefit of an experienced accident attorney, and you may settle for an offer that is less than your damages.
The most significant risk of an unrepresented accident victim dealing with an insurance company is settling too soon. Remember, acceptance is binding. If you accept the first offer, you are bound to it. You cannot go back to the insurance company and negotiate for more money if it turns out that you need more money to pay for future medical treatment. ​
What Is My Claim Worth?
You may not know what your claim is worth when you are first injured. There are various factors to consider as you determine the value of your claim. The insurance company may use these factors and your attorney to help argue the worth of your claim. ​
Inability to Work
Lost income is recoverable in a personal injury lawsuit. If you lost income because of an injury or lost the capacity to earn in the same way you did before your accident, you are entitled to those damages. Because you are entitled to those damages, the more proof you have of lost income or earning capacity, the more the value of your case increases.
Severity of Injuries
Injuries may be physical or intangible. Both types of injuries are compensable. The severity of your injuries may not be known when the insurance company makes its first offer. Physical and mental or emotional injuries may not fully develop for many months or years after the accident. Do not accept a settlement offer until you have a chance to estimate your damages. If your injuries are permanent, the value of your case increases. Showing evidence of scarring or physical disfigurement can prove the permanence of an injury.
Medical Bills
Your damages will not be known until you reach maximum medical improvement. Maximum medical improvement occurs when your medical provider reports that there are no further medical treatments available that will improve your condition. Once you achieve maximum medical improvement, you will have an estimate of the value of your case and how much money will give you a satisfactory settlement. ​
Property Damages
You may also receive compensation for your property damage. The higher the value of your property damage, the higher your settlement value. Your attorney may want you to get several estimates from a few body shops to determine the value of the repairs your car requires. ​
Insurance Policy Limits
The reality of most personal injury lawsuits is that the amount of money you can recover reflects the parties' insurance policy limits. There may not be any more money available than the insurance policy limits. The value of your case may reflect on the insurance policy limits. ​
What Happens If I Reject an Insurance Company's Offer?
You can reject a settlement offer if you conclude it is too low to compensate you for your injuries. Remember that you cannot just flatly reject an offer without any reason. When you counteroffer an insurance company, you must provide facts and evidence to prove your injuries. An accident attorney knows how to help you present the evidence required to prove your damages. In a demand letter, an accident attorney will describe your injuries and attempt to persuade an insurance company to increase their settlement offer. ​
Send a Demand Letter
A demand letter sent by an accident attorney may include:
A description of your injuries. The accident attorney will send copies of your medical records and medical bills to the insurance company. When an accident attorney sends a demand letter to the insurance company, your attorney may have hired a medical expert witness to analyze your medical records. Depending on the state, your attorney may detail your injuries and their severity.
Evidence of your property damage. Your attorney may itemize your property damages in the demand letter they send. Your attorney may also send the estimates you received from various body shops with your demand letter.
Your attorney may calculate your lost income or loss of earning capacity.
Your attorney may also include some witness statements in your demand letter.
The above facts are included in your demand letter to bolster your claim and persuade the insurance company to increase its settlement offer. If you do not have the assistance of an attorney as you begin negotiating with an attorney, you likely will not know to present this as evidence. As a result, you will initially receive a lowball settlement offer from the insurance company. If you have not presented these facts to the insurance company, do not accept the initial offer. ​
File a Lawsuit
If the insurance company is unwilling to send a fair settlement offer, you and your attorney may begin a lawsuit. A personal injury claim has two major phases- negotiations with the insurance company and a lawsuit. If negotiations break down, your lawyer may file a lawsuit to help you get full compensation. ​
How Can an Attorney Help Me?
After an accident, hiring an accident attorney can help you narrow your focus to recovering from your injuries. You will need several things to start moving forward in the days and months after an accident. Necessities after an accident include time off work for doctor's appointments, short-term and long-term medical care, and legal advice. Hiring an attorney takes much of these concerns off your plate and allows you to take action to recover physically. ​
No Way to Predict What Help You Will Need After an Accident
You must know the care you will need after an accident before accepting a settlement offer from an insurance company. An attorney can help you get access to the care that you need, including medical care, that will give you an estimate of the money you will need to recover after an accident fully. ​
Your Lawyer Will Communicate on Your Behalf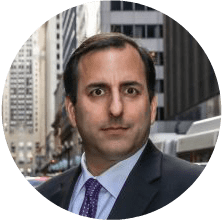 If you hire an attorney, they will communicate on your behalf with medical providers ensuring that you get the care required to recover. Most attorneys will work closely with an accident victim's doctors and other medical providers, like physical therapists, during the life of a lawsuit. In some situations, doctors and other medical providers will defer the cost of your treatment until after a personal injury lawsuit ends if an attorney represents you.
In addition to speaking with your medical providers, your attorney will communicate with your insurance company. Your accident attorney will help file a claim with your insurance company to pay your medical bills faster.
Having a lawyer work on your behalf increases your chances of getting the care you need to recover fully. If you fail to get these services, you may not know how much money you need to pay for the services you require. Taking a lowball settlement offer limits your potential for monetary recovery.