How Can a Truck Accident Lawyer Help You?
Each time a truck accident occurs, we see common themes: severe injuries, extensive property damage, life-altering trauma, and costly damages. An experienced truck accident attorney knows what you're going through, as they have helped many clients in similar situations.
A skilled truck accident lawyer can:
Protect your rights
Free you to focus on your health and recovery
Fight for the entire settlement or verdict you deserve

Truck accident cases are notoriously complicated. Having a qualified truck accident attorney may pay dividends for your health and your financial recovery.
Schedule a Free Initial Consultation
What Is the Filing Deadline for Truck Accident Cases?
Before reading about everything a truck accident lawyer can do for you, understand the urgency of retaining an attorney. In most states and circumstances, you'll face a deadline for filing an insurance claim, personal injury lawsuit, and wrongful death lawsuit.

Do not delay and risk the statute of limitations for your case expiring.
Missing the filing deadline can mean:
Losing negotiating power with insurance companies that owe you compensation
Being ineligible to file a lawsuit, which can prevent you from seeking compensation for specific damages like pain and suffering
Failing to secure the compensation, you need to cover both economic and non-economic damages
Filing deadlines vary from state to state, and in some states, you may only have one year to file a truck accident-related lawsuit. While insurance claim filing deadlines are not always as clear, you may have a limited time to report injuries and submit a claim.

Do not delay hiring a truck accident attorney. Once you retain a lawyer, you can return focus to your recovery and let your law firm handle every step of your lawsuit or claim.
What a Truck Accident Lawyer Does?
Truck accident lawyers have an explicit goal: Get the money their client, a truck accident victim, deserves. While the mission is clear, fulfilling that mission is more complicated.
Your truck accident attorney will handle a wide array of responsibilities, including:
Communicating with Insurers, Civil Litigation Lawyers, and the Courts
Anyone involved in your claim or lawsuit must go through your truck accident lawyer.
Your attorney may need to communicate with these parties to:
Secure evidence
Move an insurance claim forward
Arrange settlement negotiations
Submit claim- or lawsuit-related paperwork
Arrange recorded statements

You cannot complete a truck accident case without dealing with insurers or other liable parties. However, you shouldn't have to deal with harassing insurers or anyone else involved in your case in fact, you speaking with them can be a hazard to your case.

With a lawyer on your side, you won't have to worry about unwanted phone calls, statement requests, or other case-related communications. We'll let you know if you need to do anything to advance your case.

Securing Evidence
Your attorney's firm will seek evidence from your accident, which may include:
Video footage of the collision, which may come from traffic cameras, security cameras, cell phones, or other sources
Video footage of the truck driver or other liable party engaged in dangerous behavior before your accident
Expert reconstructions of your collision
Expert testimony about how your accident happened
Eyewitness testimony
A police report, which may contain witness testimony, summaries of liable parties' statements, and a synopsis of the collision
Photographs of vehicle damages, which can help tell the story of a truck accident

Truck accident cases also have a unique, evidence-related consideration. Often, some of the most valuable evidence is in the trucking company's possession. That's right the party you may be seeking compensation from can have potentially critical evidence.

Identifying Liable Parties
As your attorney investigates your truck accident, they'll understand who is liable for your damages. Truck drivers and their employers are often liable for accidents and resulting damages, but not always. Driver-specific factors, like fatigue, often cause truck accidents.

Your attorney will determine whose insurance should cover your damages or who should pay personally for the harm you've suffered.

Documenting Your Damages
Attorneys document truck accident victims' recoverable damages using:
Medical images and photographs of injuries (X-rays, MRIs, CT scans)
Medical bills
Doctors' written diagnoses of accident-related injuries
Bills for vehicle repairs or replacement of a totaled vehicle
Bills for temporary transportation, replacement of damaged property, and other accident-related expenses
Past employment records showing how much income the truck accident victim has lost because of their accident
Mental health experts' diagnoses of accident-related pain and suffering
Invoices for medications, therapy, and other mental health treatments

Tip: Keep a journal of your injury symptoms, including any pain, psychological issues, and emotional distress you experience daily. Your lawyer may use this record in addition to other documentation.

Negotiating a Settlement
Personal injury attorneys generally aim to secure a fair settlement. A settlement is a guaranteed outcome that's simpler than going to trial.

While capable lawyers will negotiate relentlessly, they'll be ready to go to trial.

Taking Your Case to Trial (If Necessary)
When interviewing lawyers, ask whether the law firm will take your truck accident case to trial if necessary. Also, review the firm's case results (if possible) to see how many trial verdicts they have recovered.

If a law firm has a proven record of taking cases to trial, you may know that:
The firm will take your case to trial if it is the right decision for you.
The law firm may have substantial leverage during negotiations, as liable parties may fear the credible threat of trial and choose to offer a fair settlement.

Statistically, your case is more likely to settle than go to trial. However, consider the possibility of a trial when choosing your lawyer.

Why Should Truck Accident Victims Hire an Attorney?
Some truck accident victims may consider:
Handling a truck accident lawsuit or claim on their own
Accepting the only offer that insurance companies offer without negotiating
Not hiring a lawyer

We don't advise these options. If you lead your claim or lawsuit on your own, you can leave much-needed compensation on the table or not receive compensation at all. Instead, consider why truck accident victims hire attorneys to represent them.

As a truck accident victim, you may hire a lawyer because:

You Have Physical and Mental Health Limitations
Truck accidents often produce injuries. Those injuries may limit you physically, cognitively, and emotionally.
Anyone with such limitations should not handle their own claim or lawsuit because:
Your existing injuries can get worse (due to stress and the physical toll of managing your case)
Your limitations may diminish the strength of your case
A diminished case can prove to be an unsuccessful case

A truck accident case is too important to even consider taking these risks. Let a healthy, determined, experienced, skilled, and financially-secure attorney fight for the money you deserve.

You Have Limited Time
For most, time is limited, even before you're in a truck accident. Suddenly, you may find yourself going to doctor's appointments, taking more time to complete daily tasks, rehabbing injuries, and trying to do many of your preexisting responsibilities.

A lack of time is a common reason truck accident victims hire a lawyer to lead their cases.

You Want Protection from Insurers
Insurance companies can be ruthless; their primary goal is protecting their financial interests. Your lawyer will be the buffer between you and insurers. If an insurance company wants anything case-related, they'll contact your lawyer.

This protection will shield you from badgering, harassment, pressure to accept an unfair settlement, and manipulation of any statements you make to insurance representatives.

You Want All the Compensation You Deserve
Hiring a lawyer shows that you're serious about your case. You want all the money you deserve and will pull out all the stops to get it. Hiring a proven attorney is the first step many truck accident victims take when fighting for a fair financial recovery.

What Unique Challenges in Truck Accident Cases Should Lead You to Hire a Lawyer?
Truck accident cases pose several challenges that other auto accident cases don't, including:

The Complex Nature of Tractor-Trailers and Other Large Trucks
18-wheelers are complex vehicles, which is why truck drivers must get a commercial driver's license (CDL) to drive them. Law firms often rely on experts to understand why certain truck accidents happen and who is responsible for those accident causes.

Diagnosing the cause of a truck accident can be difficult, mainly if a truck-related defect contributed to the collision.

Getting Evidence from Trucking Companies
A trucking company may have valuable evidence for your case the damaged truck and its components.
Such evidence may include:
Logs documenting the driver's hours
Data from the truck's black box
Footage from the truck's interior or exterior cameras
Photographs of damage to the truck

Your law firm will file a letter of spoliation demanding that the trucking company preserve all accident-related evidence. They will then take all necessary steps to secure evidence to benefit your lawsuit or claim.

Knowing Industry Regulations and Identifying Any Regulations the Trucking Company Broke
Various regulatory bodies, including the Federal Motor Carrier Safety Administration (FMCSA), dictate the safe operation of trucks. For example, FMCSA's hours of service regulations govern how long a truck driver can be on the road, and when (and for how long) they must take breaks.

We hire experts who understand these regulations on an elite level. Those experts will identify any regulations relevant to your case that the trucker or trucking company broke.

The Likelihood of Serious Injuries, Costly Damages, and a Large Financial Recovery Liable Parties Will Fight
Because trucks can cause severe collisions and life-changing injuries, truck accident cases often involve large financial recoveries. However, the larger the sum the client deserves, the harder defendants tend to fight.

How Should I Choose My Truck Accident Lawyer?
When you're choosing a lawyer to lead your truck accident case, consider:
Whether truck accidents are among the law firm's primary practice areas
Whether the law firm has an office near your accident site
How much compensation has the firm recovered for clients before you
How former clients speak about the firm (both positively and negatively)
How comfortable the firm makes you feel during your free consultation

You can research potential firms through the Internet, word of mouth, local advertisements, and any other channels available. The Internet may be the most fruitful way of gathering information about prospective firms.

What Is the Value of a Truck Accident Claim or Lawsuit?
Once you hire a lawyer, they'll determine how much compensation you deserve for your car accident. The economic cost of motor vehicle accidents increases with the severity of injuries.
This is the case because:
Serious injuries generally produce higher medical bills
The more serious an injury is, the more income you may lose
Severe injuries can be disabling, causing lifelong economic damages

Hiring an attorney allows you to avoid the problematic details of your damages. Your lawyer will handle these details and determine exactly how much you deserve.

Specific Accident-Related Damages You May Get Compensation for After a Truck Accident
Clients who suffer non-fatal injuries in a truck accident may deserve compensation for:
Medical bills
Lost income
Diminished earning power
Missed bonus opportunities
Lost promotion opportunities
Pain and suffering
Psychological and emotional treatment
Repair or replacement of a damaged vehicle
Replacement of damaged property (such as a cell phone and clothing)

Sadly, attorneys sometimes represent clients whose loved ones pass away because of accident-related injuries. These cases typically involve medical expenses, lost income, and pain and suffering (including grief).
Additionally, survivors of wrongful death may get compensation for:
Funeral bills
Loss of a spouse's companionship
Loss of a parent's guidance
Grief counseling and other treatment for your pain and suffering
Loss of the decedent's household value (including chores, financial services, and handiwork)

There is no loss greater than a loved one. Seek a compassionate law firm that handles wrongful death claims with the respect and tenacity they deserve.

Hire a Truck Accident Lawyer Today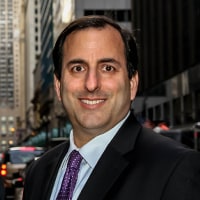 Don't wait to retain a lawyer, as they may face a critical deadline for filing your case. The sooner you call a personal injury firm in Chicago, the sooner they'll begin fighting for the money you deserve.