​What to Ask a Truck Accident Lawyer
Truck accidents happen frequently. In recent years, the
National Safety Council
reports that 100,000 to 150,000 victims suffer injuries in commercial truck accidents yearly. After a truck accident, it is not uncommon to feel stressed and anxious. These feelings often bring about many questions. A truck accident lawyer can ease your mind and address your concerns. During your consultation with a truck accident lawyer, you should go into the meeting prepared with various questions. While your lawyer may not have a perfect answer to every question, you should leave the meeting feeling better about your claim. Before determining what questions you should ask your
truck accident lawyer
, it's helpful to understand what truck accidents are, what they entail, and what you can expect. [lwptoc]
What to Look for in a Truck Accident Attorney
When looking for a truck accident lawyer, you'll encounter more options than you might ever imagine. While you have many options, not all attorneys are the same. If you're looking for the best truck accident attorney, keep these details and qualities in mind.
Knowledge and Experience
You wouldn't go to your primary care physician for a root canal—not every lawyer can handle your type of case. First and foremost, when looking for a lawyer to handle your case, be sure to consult with an attorney with experience handling truck accident cases. Because these cases present their own challenges, you must hire a lawyer with the knowledge, skills, and resources to represent you.
A Favorable Success Rate
When looking for a lawyer to handle your truck accident case, try to find one that not only has the right experience but also has success with these cases. Along the same lines, happy clients speak volumes. It's always helpful to have an attorney whose past clients have nothing but good things to say. Lawyers regularly post some of their successful cases on their websites. Otherwise, do not be shy about asking your attorney about their track record and experiences during your consultation.
Available and Communicative
It happens all too often: A potential client consults a lawyer, likes what they see, and hires them. After the initial meeting, they rarely speak to their lawyer because the lawyer is too busy or has their support staff communicate directly with their clients. A good truck accident lawyer should be available to speak with you and have no problems communicating with you. While attorneys are understandably very busy, if you leave a message for your lawyer or send them an email, they should get back to you within a reasonable time. While an attorney is only made stronger by their staff, sometimes you need to speak to your attorney directly. Your lawyer should have no problem answering your questions and regularly keeping you abreast of the status of your case.
Contingency Fee
A truck accident lawyer should work on a
contingency fee
basis. When you hire an attorney under a contingency fee arrangement, your lawyer agrees to pay all of the upfront costs. This removes any financial stress you may have about hiring an attorney to handle your case. In exchange, you agree to let your lawyer have a percentage of your settlement to cover all costs and fees. Do not pay a large sum of money to an attorney to take your truck accident case.
Feeling Comfortable with Your Lawyer
Truck accident cases often take quite some time, meaning you'll have to work with your lawyer from start to finish until your case concludes. Therefore, you should easily establish rapport with your attorney and feel comfortable working with them. Feeling peace and ease when communicating with your lawyer is always a good sign.
Questions to Ask Your Truck Accident Lawyer
When you first consult with a truck accident attorney, you'll undoubtedly have many questions. After your initial meeting, you should walk away feeling like you know the lawyer and how they work. Additionally, the lawyer should answer most of your case-related questions. Some of the most common questions you may consider asking your attorney include the following.
Questions on Legal Background
Similar to a job interview, you'll want to know more about your lawyer and their skills in handling truck accident cases. These questions can include:
What's your educational background?
How many years have you practiced?
How long have you handled truck accident cases?
What is your success record with these cases?
How do you handle truck accident claims?
Questions Regarding What You Can Expect
Your first meeting should ease some of your worries. It may help to ask:
Who will I primarily be communicating with from your office?
Do I have access to you directly?
Will you update me regularly throughout the life of my case?
What is the best way to reach you?
How long can I expect it to take to receive a response to my messages or emails?
How long does a truck accident case typically take to resolve?
How involved should I be in handling my case?
What are the chances my case will go to trial?
Questions on Fees and Settlements
Finances are a big part of a legal claim. If you want to know how this all works, you can ask:
What type of payment arrangement does your office use?
Am I expected to pay anything upfront for your services?
What happens if we don't successfully secure a settlement?
While your truck accident lawyer may need to further investigate your claim before providing answers to some of your questions, they should address many of your basic concerns. Always attend your initial consultation prepared with a list of questions for your lawyer.
Truck Accidents Explained
If you were in a truck accident and don't know these special cases, a brief explanation can answer some of your questions.
Truck Accidents are Different than Car Accidents
While many believe truck accidents are similar to car accidents, this is usually far from the truth. Truck accidents are particularly unique and come with their own set of challenges.
Trucks Cause More Injury and Damage
Simply looking at a massive commercial truck, it's easy to imagine how destructive a collision with one can be. Only individuals that have experienced a truck accident understand the serious extent of injuries and property damage. Because trucks cause massive injuries and destruction, this complicates truck accident claims. Victims often require more compensation for their losses, bringing about various challenges.
Trucks Often Have More Insurance Coverage
Semi-trucks require more insurance in case of accidents. Their policy limits are significantly higher than those on a regular vehicle. Insurance companies are typically not easy to deal with, and truck insurers are no different. These companies employ various tactics to limit their liability and pay victims as little as possible. You can almost always expect an insurer to put up a fight—especially when so much money is on the line.
The Trucking Industry Has Strict Regulations
Many state and federal regulations govern the commercial trucking industry. The
Federal Motor Carrier Safety Administration (FMCSA)
has many rules regarding trucking, including hours truck drivers may drive without stopping to rest and logbooks truckers must keep. Most individuals are unfamiliar with these regulations, making handling a claim much tougher. This is one of many reasons a truck accident attorney helps, because they know these rules and understand how they affect your case.
Semi-Truck Accident Lawsuits
After a truck accident, you may receive compensation for your injuries. Usually, you can obtain financial recovery from the liable party's insurer. However, this is not always simple. In many cases, you can settle with the insurance company for a fair amount that accurately represents your losses. But dealing with insurance companies is often not so straightforward. If the insurer is unwilling to settle or their settlement offers are low, you may need to file a formal lawsuit. If you seek compensation after sustaining injuries in a truck accident, you might need to file a lawsuit.
Personal injury law
protects individuals after they've suffered harm due to another's actions or lack thereof. These cases are frequently based on the defendant's negligent action or inaction but can also include intentional or malicious wrongdoing. In the most unfortunate circumstances, victims of truck accidents succumb to their injuries and pass away. After a death, the victim's family can seek financial recovery through a
wrongful death
claim. Lawsuits for commercial truck accidents are
difficult to handle alone
. Therefore, a qualified truck accident lawyer can provide invaluable help.
Causes of Truck Accidents
Determining the cause of a truck accident is often one of the first and most important steps to take. The most common causes of truck accidents include:
Lack of driver training
Road conditions
Establishing what caused your accident can take some investigating. Several pieces of evidence can provide answers, including a truck's black box, police reports, or witness statements. Figuring out what caused your accident usually leads to the second most important answer: Who's responsible for your truck accident.
Liability for Semi-Truck Collisions
After determining what caused your accident, you can find answers regarding who can be responsible for your injuries.
Liability for semi-truck accidents
is not regularly as simple as that for car accidents. Many parties can play a role in a collision, including:
Truck drivers
Trucking companies
Owners of semi-trucks
Individuals responsible for loading trucks
Parties handling truck maintenance
Truck and truck part manufacturers
In many cases, several parties are simultaneously liable for an accident. You must determine who to blame for your truck accident, as this is who owes you compensation.
Damages After a Truck Accident
Damages compensate victims for their injuries and losses after a truck accident. The damages you deserve depend on the details of your case. Damages are either economic or non-economic. Economic damages are often easy to prove, including:
Medical bills
Rehabilitation expenses
Lost wages
Loss of earning potential
Property damage
Non-economic damages are not as simple to prove because they represent intangible losses. These can include:
Mental and emotional distress
Permanent disfigurement or scarring
Loss of enjoyment of life
Loss of consortium
When you file a
wrongful death
action, this allows the victim's family to receive financial recovery for the losses experienced after the death of a loved one. These damages can include:
Funeral costs
Burial expenses
Medical expenses
The victim's lost earnings and benefits
Loss of care, protection, or guidance
Loss of consortium
In special cases, you may qualify to receive punitive damages. These damages are only available in cases where the defendant's actions go beyond just negligence and include intentional, malicious, or grossly negligent actions. When the court agrees to grant punitive damages, it does so because it's just and necessary to punish the defendant for their wrongdoing. Determining how much you deserve is one of the toughest parts of a truck accident case. To help ensure you're getting maximum compensation, allow a truck accident attorney to handle your case.
How a Truck Accident Lawyer Can Help
Plaintiffs that hire legal counsel often fare better in the end. A lawyer will handle all of the critical parts of your case, including:
Thoroughly investigating your accident
Creating a legal plan of action
Gathering relevant evidence
Communicating with insurance companies
Representing you in court, if necessary
Addressing your questions and concerns whenever needed
Having a truck accident attorney handle your case will give you invaluable peace of mind, allowing you to focus on your physical recovery fully while your lawyer works hard to obtain fair compensation on your behalf.
Consult With a Truck Accident Attorney Today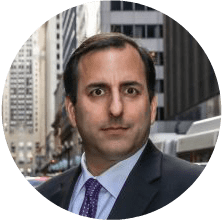 After sustaining injuries in a truck accident, you're not alone. A truck accident lawyer can handle your claim and work toward getting you the fairest possible outcome. Speak to an attorney near you as soon as possible to begin working on your case.