What to Do After a Truck Accident?
A truck accident can lead to severe injuries, economic loss, and emotional damage. Accident victims might obtain legal compensation to cover their losses after getting hurt, but knowing what steps to take after getting into a crash can be difficult. Hiring an attorney can put you in the best position for full financial recovery. Contact a truck accident attorney to help you discover your losses and recover compensation.
Schedule a Free Initial Consultation
Speak to an Attorney
Speak to a truck accident attorney as soon as you can after a crash. Your legal rights are at stake, and you need someone to help protect them. An accident lawyer knows the applicable state laws and procedural rules that will prevent your case from getting dismissed on technical grounds.
A lawyer can help you understand your legal rights. As an accident victim, the law entitles you to financial compensation if you can prove that the truck driver, or other defendants, are responsible for causing the accident and your injuries.
The financial recovery you may deserve after a truck accident may include:
Current and future medical expenses, the cost of rehabilitation, and the cost of medical equipment.
Current and future lost income, including lost earning capacity.
Loss of companionship or consortium.
The value of mental or emotional trauma.
Pain and suffering.
The cost of domestic work if you cannot carry out your normal household responsibilities like cooking, cleaning, and caring for children or animals.
A truck accident attorney can help you protect your legal rights and help you find every potentially responsible party. In a truck accident, various parties may be responsible for causing the accident. Despite the many people and entities that may share responsibility for causing harm, finding and naming each one in a lawsuit can be difficult.
Examples of potentially responsible parties in truck accident cases include:
The truck driver or other drivers on the road.
The trucking company that employs the truck driver.
Companies and mechanics that perform maintenance on commercial trucks.
Part manufacturers.
City and state governments.
Failing to hire an accident attorney can keep you from collecting the money you deserve. Unrepresented truck accident victims tend to leave money on the table during settlement negotiations and are less successful at trial.
Your attorney will lead negotiations with the insurance company. During the aftermath of a truck accident, the at-fault driver's insurance company might contact you. The insurance adjuster you speak with will likely ask you for a statement about your side of the case. This is usually to trap you into a narrative before getting legal advice. You should always avoid speaking to insurance adjusters after an accident.
Common pitfalls that accident victims fall into include:
Never admit fault. It is easy to admit fault at the scene of an accident. Apologizing at the scene is probably a reflex but try to fight that impulse. Admitting fault at the scene can be used against you by defense attorneys and insurance companies.
Avoid losing your temper. While your case is pending, your credibility is constantly at stake. You should maintain your temper during depositions, at trial, or when you and your attorney speak to the at-fault driver's insurance company.
Do not give statements to the insurance company. Insurance adjusters may ask for a statement to lock you into a story. You should avoid giving a statement until after speaking to an attorney.
Never accept a settlement before speaking to an attorney. Your final settlement offer should cover all your injuries and your anticipated injuries. You should never jump at the first offer simply to get the case over with. Consulting an attorney is the best way to ensure that you have identified all your losses and that any offer you receive covers your losses.
Stay off social media. Social media is a normal part of our lives. We use social media daily and share much of our lives with our platforms. However, after an accident, you should avoid making statements or sharing pictures related to the accident. Insurance companies may use the statements you made online against you as your case progresses.
Get Medical Help
Get medical assistance immediately after getting into a truck accident. Some injuries are obvious, so you know that they need treatment. You might only discover other injuries with a physical examination, like internal bleeding or a concussion. Getting medical help can save your life.
In addition to taking care of your physical health, getting contemporaneous medical treatment can also help your accident case. Every truck accident plaintiff must show that the defendant caused their accident to win their case. This element is usually the most difficult to prove. Getting medical care weakens the insurance company's argument that the accident caused your injuries.
You should follow all your doctor's instructions. Make sure to attend follow-up appointments, take medications, meet with specialists, etc. Additionally, you should keep all your medical records and bills organized. Your attorney will want to review these documents with you.
What Happens After I Accept a Settlement Offer?
Accepting a settlement offer from the insurance company is a big deal. If you accept a settlement offer, the case is over. There is no going back, so you should be certain that the settlement offer is a good idea.
Many factors make it a good idea to accept a settlement offer. Here are examples of questions to consider with your attorney before accepting a settlement offer:
Can I Hold the Other Party at Fault?
Several people will investigate fault after an accident happens. The responding officer, each driver's insurance company, the company's insurance company, and your attorney will investigate the accident to learn more about the facts of the case. If the other driver or their employer is liable, the opposing insurance companies may offer a settlement.
Have I Reached Maximum Medical Improvement?
Your condition has reached maximum medical improvement if your doctor believes it is unlikely that your condition will improve further. Accident victims may still live with the effects of the injury, including disfigurement or disability, after reaching maximum medical improvement.
What Are the Insurance Policy Limits?
Insurance policies have a coverage limit. The insurance policy limit is usually the most money an insurance company will pay for any given accident. For example, if the defendant's insurance policy limits are $100,000 per accident, the only money available from that particular policy is $100,000. If there is more than one liable party, you might have more than one policy available, which increases the chances that policy limits will cover your losses.
Can I Return to Work?
Your injuries may leave you unable to return to work. Truck accidents cause serious injuries, and victims often face the future with disfigurement or disabilities. The settlement offer should cover your current lost income and future anticipated lost income.
An accident victim can also recover compensation for lost earning capacity. Lost earning capacity refers to the inability to return to the type of work or at the same capacity as you did before. A person with diminished earning capacity might return to work but have limitations that only allow part-time work after they previously relied on a full-time income.
Do I Need Domestic Help?
After a truck accident, you may require household help. You may require assistance temporarily or permanently. The final settlement amount should account for the cost of hiring someone to help you cook, clean, run errands, tend to children or animals, etc.
Did I Lose a Loved One in the Crash?
When someone dies because of the negligence of another driver or company, their family members may have a wrongful death claim against the defendants.
Wrongful death laws vary by state. The family members who can file a complaint and the damages they can seek will differ depending on the state. Discuss your options with your attorney.
What Does My Attorney Think?
Always speak to your attorney about the offer before accepting it. Your attorney should have experience in the field and can inform your decision. Trained accident lawyers can evaluate an offer and review the facts of your case to determine if the offer is satisfactory or if you should proceed to trial.
Benefits of Accepting a Settlement Offer?
There are benefits to accepting a settlement offer. An attorney can help you discuss your options and decide what is best for you and your life.
Some of the advantages of accepting a settlement include:
Settlement negotiations and agreements are private, while trials are open to the public. Accepting a settlement can keep your medical records and other private information away from the view of a judge or jury.
Compensation may come more quickly than with a trial.
Trials can be time-consuming and stressful.
Accepting a settlement can reduce the amount of out-of-pocket litigation costs.
A settlement from an insurance company guarantees you will receive a payout.
Keep a Record of Important Information Related to the Accident
Keeping a file with documents related to the accident can help you prove your truck accident claim. Gather pictures and videos of the scene, pictures of your injuries, your medical records, and photos of your property damage.
In addition to the physical records and bills, keeping a journal of your mental status and emotional well-being. These notes can help you explain your intangible losses to the insurance company. This information can prove helpful if you and your lawyer decide to pursue damages for pain and suffering, too.
Notify Your Insurance Company
You might realize you should avoid speaking to the other driver's insurance company, but you may think it's harmless to report the accident to your insurance to comply with your policy. Many insurance policies require notification after an accident shortly afterward, and they want policyholders to cooperate with any investigation. Failing to report the accident to your insurance company may result in higher premiums or cancellations of your insurance policy.
However, you want your lawyer to handle this communication, as well. If you need to file a claim under your own policy, such as an underinsured motorist claim, you might face the same battle you will with another driver's insurer. Don't risk saying the wrong thing; have your attorney make the call.
How Common Are Truck Accidents?
Truck accidents happen far too often across the country. These accidents leave victims with serious injuries and significant financial loss.
According to the National Highway Traffic Safety Administration, people reported more than 439,200 crashes involving large commercial trucks to the police in a single year. That same year, 146,930 people suffered an injury in commercial truck accidents. Unfortunately, 4,965 people lost their lives in truck crashes.
The National Safety Council reported that the percentage of crashes involving large trucks increased by 11 percent over the past decade. More and more people find themselves with injuries and lifelong effects due to truck crashes.
Common Injuries in Truck Accidents
Various injuries can happen due to a crash with a commercial truck.
Collisions with these heavy trucks may cause:
Skull fractures, traumatic brain injuries, concussions, and other head injuries.
Paralysis.
Broken bones.
Cuts, scrapes, lacerations, bruises.
Mental and emotional trauma.
Pain and suffering.
Loss of enjoyment of life.
Disability and disfigurement.
What if I Cannot Afford an Attorney?
Paying for legal representation is an important concern for accident victims. People across the country get into accidents with trucks each year but do not pursue compensation after a crash because of the fear of being unable to pay an attorney.
Fortunately, most accident attorneys work on a contingency fee basis. A contingency fee is a payment arrangement allowing a client to defer payment for legal services until a case concludes.
Lawyers usually take a percentage of the overall settlement value. Most attorneys will not charge a fee if you do not win your case.
Contingency fees have helped many truck accident plaintiffs access legal services. Discuss the availability of a contingency fee payment structure with your attorney.
Contact a Truck Accident Attorney Today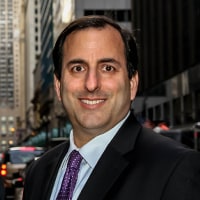 Contact an attorney today if you have suffered an injury or a loved one died in a truck accident. There is no reason to face a large insurance company or defense team alone. Contact a personal injury law firm in Chicago to discuss your legal rights and options for financial recovery.