Why Hire a Motorcycle Accident Lawyer?
Do You Need A Lawyer After a Motorcycle Accident?
YES, The aftermath of a motorcycle accident teems with confusion and blame in the air. Obtaining justice and compensation through a motorcycle claim can be difficult without the help of a motorcycle accident lawyer. The reason is that many insurance companies are unwilling to pay for claims. They will try to diminish the severity of the injuries and the accident overall, often offering a low settlement amount. When an insurance company sees that a motorcyclist represents themselves, they will take advantage of their limited knowledge and resources. The insurance company believes that you do not have the experience necessary to defend your case adequately since you are not a lawyer. You will need to call a
motorcycle accident lawyer
to protect your rights after an accident. While you may be unsure of the proper steps and how the claim process works, a lawyer is well aware and knows exactly what to do in these cases. A
motorcycle accident
lawyer can:
Obtain police reports
Communicate and negotiate with insurance companies
Gather evidence
Speak to witnesses and get their statements
Consult with medical and technical experts
Reconstruct the accident
Pull the other party's driving record
Identify factors that a defective product may have caused
Go to trial on your behalf
Many accident victims fear that hiring a lawyer will not make any difference in their claim. The reality is that a lawyer can make the difference between a winning case and paying for the damages on your own.
Causes of Motorcycle accidents
A Motorcycle accident can happen for several reasons, usually when you least expect it. The primary cause of these accidents is negligence. Another driver may be negligent in their actions,
causing a motorcycle accident
by:
Following too closely: This is a dangerous traffic infraction that often leads to catastrophe. If a car travels behind a motorcycle, they don't have enough time to stop if the bike stops due to a hazard on the road. This sudden stop can cause the car to collide with the motorcycle. In some cases, the vehicle will run over the motorcycle and driver because the car was following so closely.
Speeding: Whether it be a motorcycle accident or other motor vehicle accident, speeding is one of the leading causes.
Improper left turns: When a car makes a left-hand turn, this can lead to a severe motorcycle accident. They can easily hit a motorcycle if they are not paying attention to their surroundings.
Not understanding motorcycle brakes: Since motorcycles have very different systems than cars and other motor vehicles, drivers must pay attention. Since there are different lights on motorcycles, a driver may be confused when a bike uses a down throttle and does not trigger any lights. This misunderstanding can cause a driver to slam into a motorcycle if not paying attention to their actions.
Cutting off a motorcycle: If a driver cuts off a motorcycle, this act can cause the motorcycle to slam directly into the vehicle. The rider can be thrown on top of the car and even underneath the vehicle.
Not yielding right of way: Many motor vehicle drivers do not respect motorcycles on the road. They do not believe they have the same rights as cars, but they do. Motorcycles have the right of way in certain areas. When a driver ignores these right of way laws, it can cause a motorcyclist to swerve or react in another fashion that causes an accident.
Ignoring motorcycle entry or switching lanes: A motorcyclist will need to switch lanes and merge just like any other vehicle. An accident may occur if other vehicles ignore the motorcycle during the action.
Intoxicated driving: Driving under the influence of drugs or alcohol heavily impairs judgment and response times. A drunk driver cannot always stop or react in time to avoid crashing into a motorcycle.
The truth is that an accident can happen for many reasons, and motorcycle riders must stay vigilant at all times. Even if you are alert, you cannot predict how another driver will behave or react around you. You will need a lawyer to defend you against insurance companies and others after a motorcycle accident.
Types of Motorcycle Accidents
A motorcycle accident can happen in a variety of ways. While it is essential to know how they happen, it is also important to know the different kinds of accidents you may be involved in. Some of the most common are
head-on collisions
and
side collisions
. You may also be struck by objects or find hazards on the road.
How does compensation work in motorcycle cases?
There are numerous types of compensation you may be entitled to after a motorcycle accident. When a lawyer begins building a demand package, the damages will include:
Lost wages
Medical expenses
Pain and suffering
Disability for permanent impairment
Loss of consortium
The unique factors of your case will influence the amount you obtain. You deserve total compensation for any losses you sustained in the accident. You will need to call a lawyer to calculate your damages.
Injuries From a Motorcycle Accident
A sad reality for motorcycle drivers is that being involved in an accident can lead to
catastrophic injuries
and even death. These accidents are truly life-changing for those involved. The most common motorcycle injuries include:
Traumatic brain injury: These injuries are extremely difficult for victims because it often leads to decreased cognitive ability. This disability can last a lifetime, even with adequate treatment.
Road rash: Many people feel this injury doesn't sound like anything to be concerned with. However, this injury can lead to other complications like infection, nerve damage, and damage to the tendons.
Spinal cord damage: Any damage to the spinal cord can be permanently debilitating. The spine controls your body, and if it is damaged, you may lose the use of areas of your body. You can have varying degrees of paralysis, changing the entire course of your life.
Fractured or broken bones: A broken bone can cause a victim to undergo months of physical therapy and require surgery. You may have a broken arm or leg after an accident. You may also have broken other bones.
Amputations: Motorcycle accidents can often crush a limb. These injuries may require an amputation. You will never get your limbs back and need to modify your home, lifestyle, and means of transportation. Prosthetics can help, but they are expensive, and you may need to replace them several times during your life.
Death: The worst possible outcome from a motorcycle accident is death. You never expect that your loved one will pass away from an accident. This loss will stay with you for the rest of your life, and you need to hold the negligent party responsible for your loved one's death.
Injuries are often catastrophic because the motorcycle does not have as much protection as other vehicles on the road. When a motorcycle and a passenger vehicle collide, the bike will absorb most of the impact, leading to severe injury. It will be critical to have a motorcycle accident lawyer on your side to obtain compensation for these injuries and other damages.
5 Ways

a Lawyer Can Help After an Injury Accident?
While you may feel apprehensive about
hiring a lawyer
, it can significantly increase your compensation. A motorcycle accident lawyer can:
Protect your rights: Motorcycle riders often have a bad reputation for acting recklessly on the road. Insurance companies will use this biased opinion to deny claims and lower settlement amounts. You will need to have a lawyer on your side who acts as your champion and protects your rights. A lawyer may be crucial to getting you back to your pre-injury life. Insurance companies will try to move fast to find a reason to deny a claim, and they will often do this by requesting accident victims to make a recorded statement. A motorcycle accident lawyer will ensure that when you make a statement, the provided information is not incriminating to the victim and will not result in claim denial. When an insurance company knows they legitimately cannot deny a claim, they will try to find the slightest comment or detail to diminish the extent of your injuries and losses and offer a lower settlement. However, having a lawyer can deter insurance companies from employing these tactics. If they insist on a low settlement, a lawyer can work to prove that the accident in question did cause your injuries.
Level the playing field: Insurance companies have a team of attorneys on their side to deny or lower claims. These parties are only interested in settling claims for the lowest amount possible. After an accident, you'll be concerned with healing and will often be unable to fight against insurance companies. Hiring a motorcycle accident lawyer can level the playing field. Instead of insurance companies with their team of lawyers going against you, they will have an experienced lawyer fighting back just as hard. You may not be familiar with all of the laws that apply to these cases but a lawyer will be.
Prove your damages: The main component of a motorcycle accident claim damages. Insurance companies will try to pull one over on you by having you sign forms immediately following an accident. Among them is a release of information form, which allows the insurance company to build a case where you do not win. They will request medical records dating back 20-plus years and say that this accident can not possibly cause your ailments. When you have a lawyer on your team, you will not be allowed to sign any documents that lead to an insurance company diminishing your claim. We will work to obtain medical records and consult with experts to determine your recovery process and the estimated losses you may experience.
Identify the at-fault party: A lawyer can help your claim by identifying the at-fault party. You may believe that it is obvious who is to blame for the accident, but other factors may need consideration. Depending on which state you live in, liability and fault can be complex topics. There may be underlying issues such as defective parts that may lead to a product liability case. Your lawyer can determine the actual at-fault party or parties through a thorough investigation and name them in a claim.
Provide expert witnesses: One of the most significant advantages of securing a lawyer when injured in a motorcycle accident is that they have experience working with expert witnesses. Expert witnesses are doctors, engineers, and other professionals who can testify on your behalf to prove your case.
There are many ways that a motorcycle accident lawyer can protect you and file a successful claim on your behalf. Do not hesitate to call a lawyer after an accident.
Call a Lawyer After Injuries From a Motorcycle Accident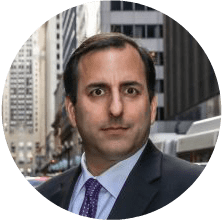 A few concerns arise during a motorcycle accident claim, especially concerning compensation. To determine appropriate compensation, the court or insurance company must consider various factors to come to a fair settlement. Each case is unique and should be treated as such, especially when determining the amount of compensation you deserve. When you suffer injuries in a motorcycle accident, you will need to enlist the help of a lawyer to guide you through the legal process and protect your rights. After an accident, you may feel angry, frustrated, and scared. The future can feel unknown, and you may not have a compass to guide you. Your motorcycle accident lawyer will serve as your compass through this storm. Start protecting your rights and interests as soon as possible following your injury. The right attorney is ready to begin on your case when you are.