​What Is the Average Payout for a Motorcycle Accident?
No reliable figure tells you the average payout for a motorcycle accident. No central database documents and averages each motorcycle accident victim's financial recovery.

Each case involves many variables, and no accident victim's damages depend directly on any others, so your case may not reflect any average figures.

An insurance company that gives you an average settlement figure without those caveats should make you suspicious. Never allow average figures to convince you of your claim's unique value. Instead, your motorcycle accident attorney in Chicago will evaluate your unique damages and determine how much you deserve.
Schedule a Free Initial Consultation Today!
The Average Payout for a Motorcycle Accident May Exceed Other Accident Types
While we do not have an average settlement figure for motorcycle accident cases, there are common themes among motorcycle accident cases. Unfortunately, one of those themes is serious and often catastrophic injuries.

Motorcyclists represent 14 percent of all traffic deaths, which is disproportionately high based on the number of motorcyclists on the road. This means that motorcyclists are more likely to suffer severe injuries in traffic accidents. Because severe injuries correlate to high accident-related costs, we know that motorcycle accident cases often involve large sums of compensation.

Why Are Motorcyclists More Likely to Suffer Serious Injuries?
Motorcycles make motorcyclists vulnerable to severe injuries because of:
Lack of physical protection: Motorcycles lack the physical protections that motor vehicles offer. Motorcyclists are attracted to the open-air experience of riding a bike. Still, the lack of metal surrounding, windows, windshields, seatbelts, and airbags means that motorcyclists may face direct impact from oncoming vehicles.
Lack of seatbelts: Motorcycles often lack traditional seatbelts, which can be life-saving in many cases. However, the lack of any device attaching the motorcyclist to their bikes means that a motorcyclist is almost certain to fall from the motorcycle during an accident. Motorcyclists may strike the road, barriers, medians, or other vehicles. A motorcyclist may also be vulnerable to being run over after falling from the bike.
Their small size: Unlike taller, wider motor vehicles, motorcycles are small and difficult to see. If a motorist does not see a motorcyclist, they may strike the motorcyclist at high speeds. High-speed collisions are more likely to cause severe injuries.
Motorists' false sense of security: Most of the time they drive, they do not get into accidents. This and a car's physical protection can create a false sense of security. Motorists may use their phones, engage in conversations, and act careless because of this false sense of safety. When careless, motorists may cause motorcyclists severe injuries or even death.

Motorcyclists are generally paying attention when riding. The need to have both hands on the handlebars, the requirement that a motorcyclist balances their bike, and the variety of hazards around them mean that motorcyclists must be fully engaged to keep their bikes upright and away from collisions.

The greatest hazard to motorcyclists is other motorists.

Motorist Behaviors That Increase the Risk of a Motorcycle Accident
When motor vehicle drivers fail to exercise the utmost caution, they put others at risk, including motorcyclists.
Some motorist behaviors that increase the risk of collisions with motorcyclists (and other motor vehicle drivers and pedestrians) include:
Speeding
Tailgating
Failing to check intersections before entering one, as this is one of the documented causes of motorcycle collisions
Driving an unsafe vehicle, which includes one with worn tires, non-functioning headlights, or any other defects that increase the risk of an accident
Driving while intoxicated, tired, or under the influence of drugs
Texting, speaking on the phone, eating, drinking, recording video, taking photos, or engaging in any other form of distracted driving
Changing lanes without signaling
Doing anything else that increases the likelihood of a collision

Motorists cannot undo motorcycle accidents. It is their responsibility to prevent such accidents. If a motorist contributed to your motorcycle accident, they may be financially liable for resulting damages.

What Should I Do Following a Motorcycle Accident?
There are two primary priorities after a motorcycle accident:
Preserve and protect your health by getting extensive medical treatment
Set yourself up for financial recovery by hiring a capable attorney

Even if you already received medical attention after your accident (perhaps from emergency medical technicians):
Receive a complete examination from an emergency room doctor or your personal care physician
Get a clear diagnosis for all accident-related injuries
Ask your doctor if you require medical imaging to check for accident-related injuries
Ask your doctor if the accident made any preexisting injuries worse
Get written documentation of the doctor's diagnosis
Get copies of any medical images you receive after the accident

Keep any bills and records from your medical treatment after your accident. Such documentation can prove immensely valuable as your lawyer seeks a financial recovery.

Why Should I Hire a Lawyer After a Motorcycle Accident?
Many motorcycle accident victims and families of those killed in motorcycle accidents hire an injury attorney.
They do so because:
Attorneys offer priceless experience: What is the value of handling hundreds (or even thousands) of car accident cases? It's difficult to put a precise value on such experience. Lawyers understand the challenges of motorcycle accident cases, how to succeed, and how to protect clients from the stress of lawsuits and insurance claims.
Law firms provide financial support: When you hire a motorcycle accident lawyer, the law firm will pay the cost of completing your case. The firm may hire experts to help build your case while charging you nothing extra.
You won't pay any upfront fee to hire your motorcycle accident lawyer: Most injury firms only receive a fee if they win the case. The firm generally receives a reasonable percentage of its client's settlement or judgment to cover labor and expenses. The client, therefore, never pays their attorney out of their pocket.
Motorcycle accidents can cause immense stress, and many victims aren't up to leading their own cases: Hiring a lawyer allows you to focus on recovery from injuries, trauma, and whatever else you face after your accident.
You may deserve substantial compensation for your motorcycle accident case: Because motorcycle accidents often result in severe and even fatal injuries, plaintiffs may demand a large sum for their damages. When significant money is on the line, many turn to a professional (a lawyer) to fight for financial recovery.

Many accident victims hire an attorney for more than one reason. Attorneys can provide value in several ways, and you may decide to take advantage of this value by hiring a lawyer.

How Much Is a Motorcycle Accident Lawyer?
The contingency fee structure means hiring a motorcycle accident lawyer is not expensive. In fact, the law firm takes all of the financial risks because it covers the entire cost of completing the motorcycle accident case.

Contingency fees benefit clients like you because:
You can hire an attorney regardless of your financial status.
You're likely already facing financial uncertainty because of your motorcycle accident, and the contingency fee structure prevents you from having to add lawyer fees to your financial concerns.
You give the law firm a compelling motivation to win your case and obtain as much compensation as possible—its fee comes as a percentage of your recovery, so the more you obtain, the more they collect, too.

Contingency fees are fairly standard among motorcycle accident lawyers. You can certainly find a law firm that will accept your case on a contingency fee basis.

What a Motorcycle Accident Lawyer Does for Their Clients
Motorcycle accident attorneys fulfill several roles for motorcycle accident victims and those affected by fatal motorcycle collisions. A lawyer will:

Protect Your Case and Your Wellbeing
An attorney will allow you to focus on your health and recovery. They will deal with insurers, build your case, and resolve the claims or legal process. If your lawyer needs you to supply information, make a statement, or do anything else case-related, they will let you know.

Motorcycle accident cases may be immensely stressful for accident victims and loved ones affected by fatal accidents. When you hire a lawyer, you protect yourself.

Investigate Every Detail of the Accident
Attorneys investigate their clients' cases to:
Understand how and why the accident happened
Gather useful evidence
Determine who owes their client compensation for accident-related damages

Your lawyer may employ investigators to assist them in investigating a motorcycle accident.
As your attorney investigates the accident, they may document the collision with:
Eyewitness accounts of the accident
Video footage of the accident
A reconstruction of the collision, which the lawyer may hire an expert to complete
The police report detailing the accident

After the investigation, your lawyer will have built the foundation of your case.

Document and Calculate Your Damages
As they determine how much compensation you deserve, your lawyer will document every damage that has occurred because of your motorcycle accident.
Necessary documentation in a motorcycle accident case may include:
Images of your injuries
Your account of pain, post-traumatic stress disorder (PTSD), depression, and any other types of pain and suffering you've experienced because of the motorcycle accident
Expert testimony about your damages
Medical records and bills
Past income records to prove lost income after the accident

Each motorcycle accident victim experiences different losses, so lawyers must document damages on a case-by-case basis.

Represent You in Settlement Negotiations
Your lawyer will negotiate a settlement with the liable parties. If a liable motorist had insurance at the time of your accident, your lawyer may first negotiate with insurers. If insurance companies don't offer the compensation you deserve, your lawyer may file a lawsuit.

Complete Any Necessary Trial
While settlements are the most common outcome of motorcycle accident cases, trials are sometimes necessary when insurers do not offer fair settlements. Your attorney will discuss the possibility of a trial if and when it becomes relevant to your case.

Manage Every Other Detail of the Claims and Legal Processes
Your lawyer will oversee every other detail of your motorcycle accident case. This full-service representation allows you to recover without worrying about your insurance claim or lawsuit status.

Recoverable Damages in Motorcycle Accident Cases
Serious injuries caused by motorcycle accidents can cause:
Medical expenses
Pain and suffering, which is a class of non-economic damages that can include depression, post-traumatic stress disorder (PTSD), anxiety, lost quality of life, and physical pain
Professional damages, including lost income, missed chances to earn bonuses and promotions, lost benefits, lost earning power, and other benefits that come from working

You may also face the cost of repairing or replacing the motorcycle involved in the accident and any other personal property damaged during the collision.

Lawyers evaluate each client's damages individually, as no two clients have exactly the same damages. Your attorney will calculate the financial value of your economic and non-economic damages; then, they will pursue a financial recovery equaling or exceeding that value.

What Determines a Settlement or Judgment Value in a Motorcycle Accident Case?
Several factors affect the value of a motorcycle accident victim's financial recovery, including:
The types of motorcycle accident injuries they suffer (brain injuries, spinal cord injuries, and internal injuries can be severe, though any injury can prove costly)
The severity of the injuries
The time it takes for the victim to recover from injuries
Whether the victim has permanent, disabling injuries
The monetary cost of economic damages like medical bills, property expenses, and lost income
The severity of the victim's pain and suffering

Some motorcycle accidents tragically cause wrongful deaths. These cases generally require large financial recoveries, as the cost of losing a loved one is difficult to capture.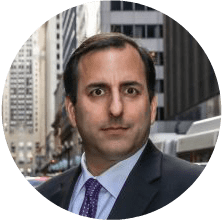 Find Your Motorcycle Accident Lawyer as Soon as Possible
Your lawyer may have a short time to file your motorcycle accident claim or lawsuit, so don't wait to find the right firm to lead your case. As soon as you know you have injuries, always seek a free case evaluation from a motorcycle accident lawyer near you.